University of the Philippines Department of Linguistics
and the Filipinas Heritage Library   
present

- Advertisement -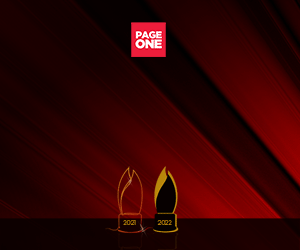 MAN OF HIS TIME, MAN AHEAD OF HIS TIME:
Trinidad Pardo de Tavera, 1857-1925:
Premier Filipino Filipinist
September 29, 2022 (Thursday)
10:00 AM PHT (UTC+08:00) 
Online via Facebook:
UP Department of Linguistics and Filipinas Heritage Library
Also on YouTube
T.H. Pardo de Tavera is the Philippines' foremost scientist of the late nineteenth and early twentieth century. A Filipino physician, historian, and linguist, he underwent training in Western science at the height of modern medicine's triumph over popular belief. As his full name suggests, Trinidad Hermenegildo José María Juan Francisco Pardo de Tavera y Gorricho (April 13, 1857- 26 March 1925) lived through the Philippines' colonial phase under Spain and then America. His research bears witness to our country's transition into the modern period.
Pardo de Tavera's 1892 work Plantas Medicinales de Filipinas, a rare book at the Filipinas Heritage Library, is the focus of this virtual talk by UP historian Dr. Mercedes Planta. The book features an extensive list and commentary on Philippine medicinal herbs and plants that he personally collected. He studied their uses, marshalling scientific classifications to identify them while painstakingly recording their names in local languages. Today, across the globe, biologically active plant-derived compounds are increasingly being used, drawn from folk knowledge and ethno-medicinal sources. Plantas Medicinales showcases Filipino healing as a science on par with scientific knowledge in the West. More significantly, it highlights a Filipino's key role in preserving some of the world's unique medicinal knowledge.
Ma. Mercedes G. Planta
Speaker
Ma. Mercedes G. Planta is Professor of History at the University of the Philippines Diliman. She is the author of "Traditional Medicine in the Colonial Philippines, 16th to the 19th Century" (2017), which garnered the Best Book in Science Award from the National Book Awards of the Philippines in 2018. She currently holds an honorary appointment as visiting fellow of the Center for Heritage and Museum Studies, Australian National University and is the current Chair of the History and Geography Section, Social Sciences Division, National Research Council of the Philippines (NRCP). In 2019, she earned the title University Scientist of the University of the Philippines System, a distinction that recognizes and supports the development of science & technology, as well as encourages and rewards scientific productivity. She is currently Deputy Editor of the Regional Journal of Southeast Asian Studies (RJSEAS), an international, peer reviewed journal that seeks to provide a platform for Southeast Asian scholars based in Southeast Asia to share their research internationally.
Related Book
Plantas Medicinales de Filipinas
T.H. Pardo de Tavera's Plantas Medicinales de Filipinas is a practical manual on "the use that the Filipinos make of their plants in the treatment of the disease."
Established in 1996, the Filipinas Heritage Library (FHL) is the other half of Ayala Foundation's Arts and Culture Division. As a one-stop digital research center on the Philippines, its mission is to spark and stoke interest in the visual, aural, and printed story of the Filipino.
To learn more about FHL, visit www.filipinaslibrary.org.ph