NEW YORK, Sept. 11, 2023 (GLOBE NEWSWIRE) — Mediaocean (www.Mediaocean.com), the mission-critical platform for omnichannel advertising, has announced the promotion of Nick Galassi to President and Chief Financial Officer. The elevated appointment punctuates a 15-year tenure for Galassi with Mediaocean, including co-founding the company through a merger of MediaBank and Donovan Data Systems. During that time, Galassi has led a series of critical activities spanning financing, acquisition, and innovation.
"There's no one better suited for this particular dual executive role, which comes at a critical time in the industry – when we are seeing tremendous momentum for our modern advertising infrastructure," said Mediaocean Co-Founder and CEO Bill Wise. "Today, the majority of ad spend on Mediaocean is digital, and we're seeing our large agency customers embracing cloud-based architecture to seamlessly manage workflow at scale. Nick's leadership will continue to drive our clients' confidence and ongoing stride into the future of the advertising ecosystem."
Prior to this new appointment, Galassi previously served in the roles of CFO, President of Agency Systems, as well as COO. Today, he leads Mediaocean's Ad Infrastructure business unit, overseeing client services, technology operations, products, and engineering for flagship products like Prisma. He also runs the company's entire General and Administrative function, which includes finance, people and culture, legal, and business operations.
"It's been a great run so far at Mediaocean, and I'm thrilled about taking on this new role to help sustain our pace of innovation," said Galassi. "As we continue to deliver scaled solutions for advertising agencies and their brands, it's imperative that we bring out the best in our people, processes, and technology every single day. I'm completely devoted to meeting the moment for our employees, customers, and stakeholders."
Today's news follows on the heels of a deal between Mediaocean and Magnite to boost access to CTV for local linear buyers. Additionally, Mediaocean was named a Strong Performer in The Forrester Wave™: Omnichannel Demand-Side Platforms, Q3 2023. Most notably, the company was recognized as "best for brands and agencies looking for an omni-format platform that reaches across open and closed ecosystems with excellent creative capabilities." The report also notes, "Mediaocean's approach to achieving its vision for an end-to-end, centralized platform challenges common conceptions of what an omnichannel demand-side platform can be."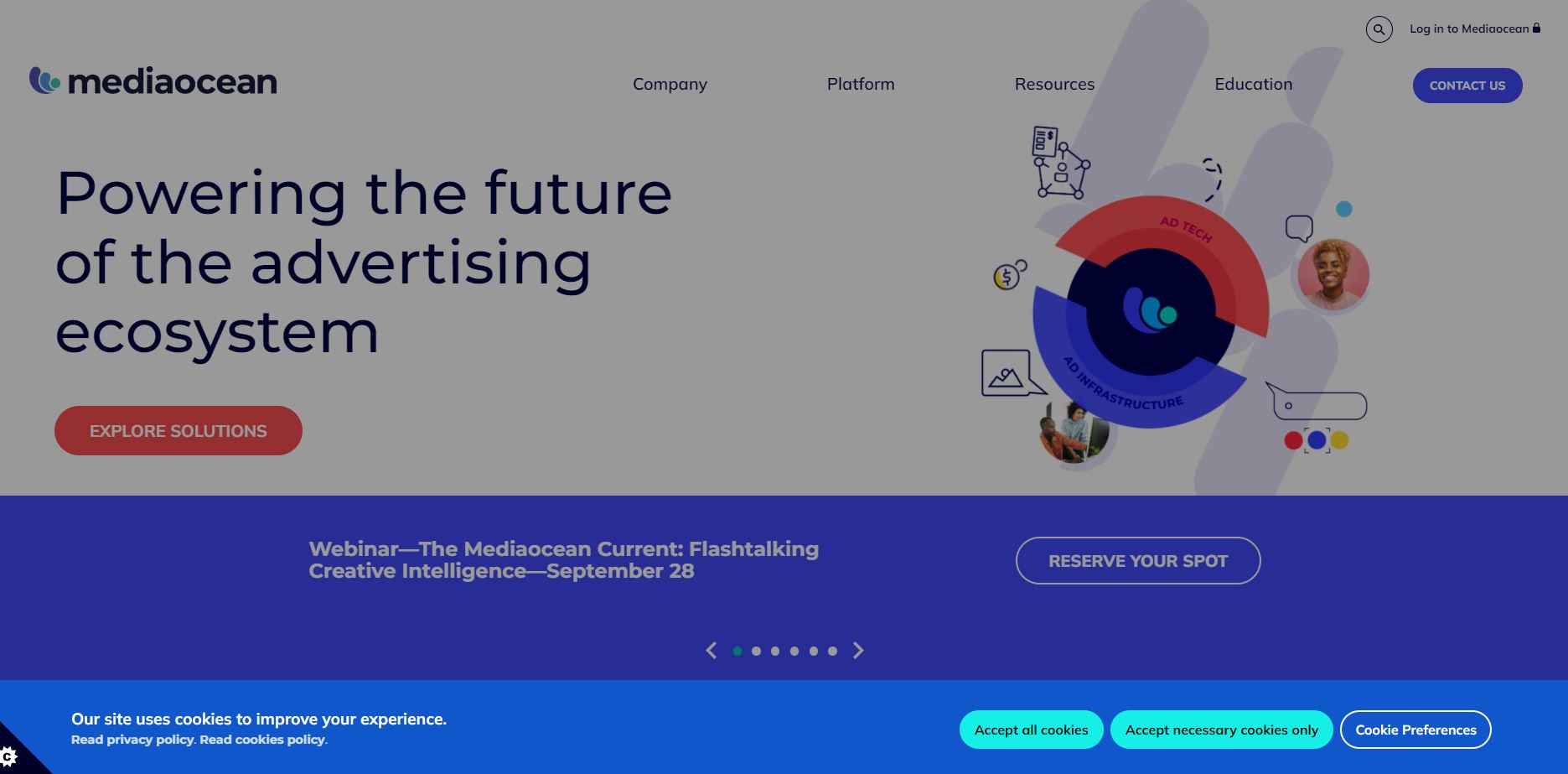 About Mediaocean
Mediaocean is powering the future of the advertising ecosystem with technology solutions that empower brands and agencies to deliver impactful omnichannel marketing experiences. With over $200 billion in annualized media spend managed through its software, Mediaocean uses AI and machine learning to control media investments and optimize business outcomes. The company's advertising infrastructure and ad tech tools are used by more than 100,000 people to power campaigns from planning, buying, ad serving, and creative personalization to analysis, optimization, invoices, and payments. Visit www.mediaocean.com for more information.