Remember the stray mutt who got adopted by a Brazilian car dealership team in 2020? Tucson Prime, as the staff named him, instantly became an international star attraction across social media. And it seems that the Philippines also has its own stray-to-pet story because of the online posts circulating on Facebook and Instagram by FamilyMart Philippines.
A chubby, fluffy, and overly cute stray cat has captured the hearts of customers at the FamilyMart Udenna Tower branch and people who often pass by the store. But now, even netizens across social media agree with his charming appeal when FamilyMart Philippines posted a picture of him looking elegant and poised. According to FamilyMart, he introduced himself as an official resident of the store, told how much he loves his newfound home, and asked for some purr-fect name suggestions since many customers have already called him different names.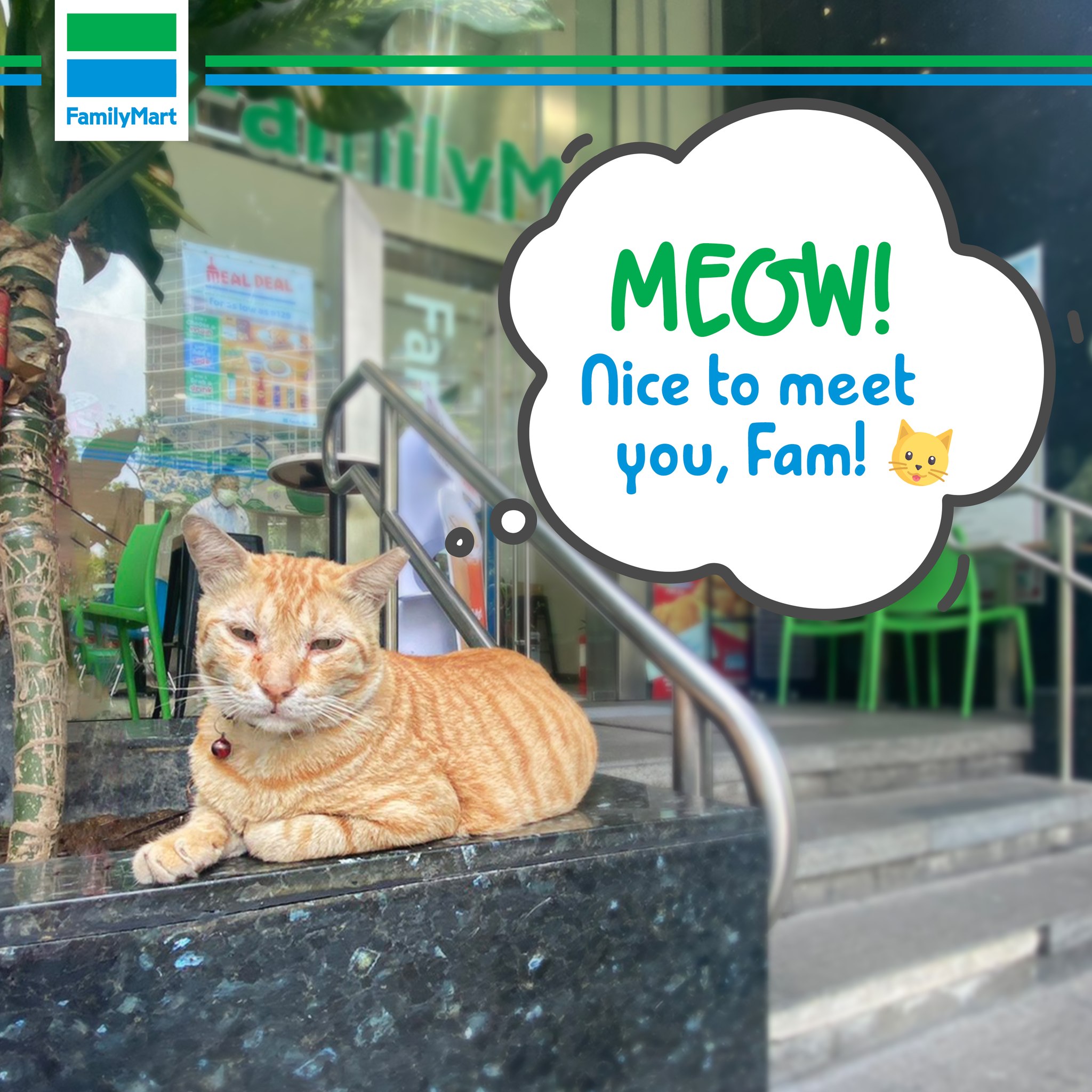 "They feed me, take my pictures (like I'm a famous celebrity), and tell me I'm a cute, chubby, and fluffy little cat," the caption added.
Although the cat already has a Fam who can easily give him a name that meets his purr-sonality, FamilyMart Philippines wanted for the netizens (especially the regular customers who have seen and fed him before) to partake in a little poll. So, in another social media post dated August 9, the convenience retail store has come down to the top 3 suggestions: Fammy, Marty, and Gotchi.
Close to 100 comments from netizens shared their answers, additional suggestions, their own pictures of the cat, and even paw-some personal stories about when they met him. There was one who wrote that he often sleeps near the door, acting as if the additional yet unofficial guard of the store. Another person shared how super friendly he is because he waved at them.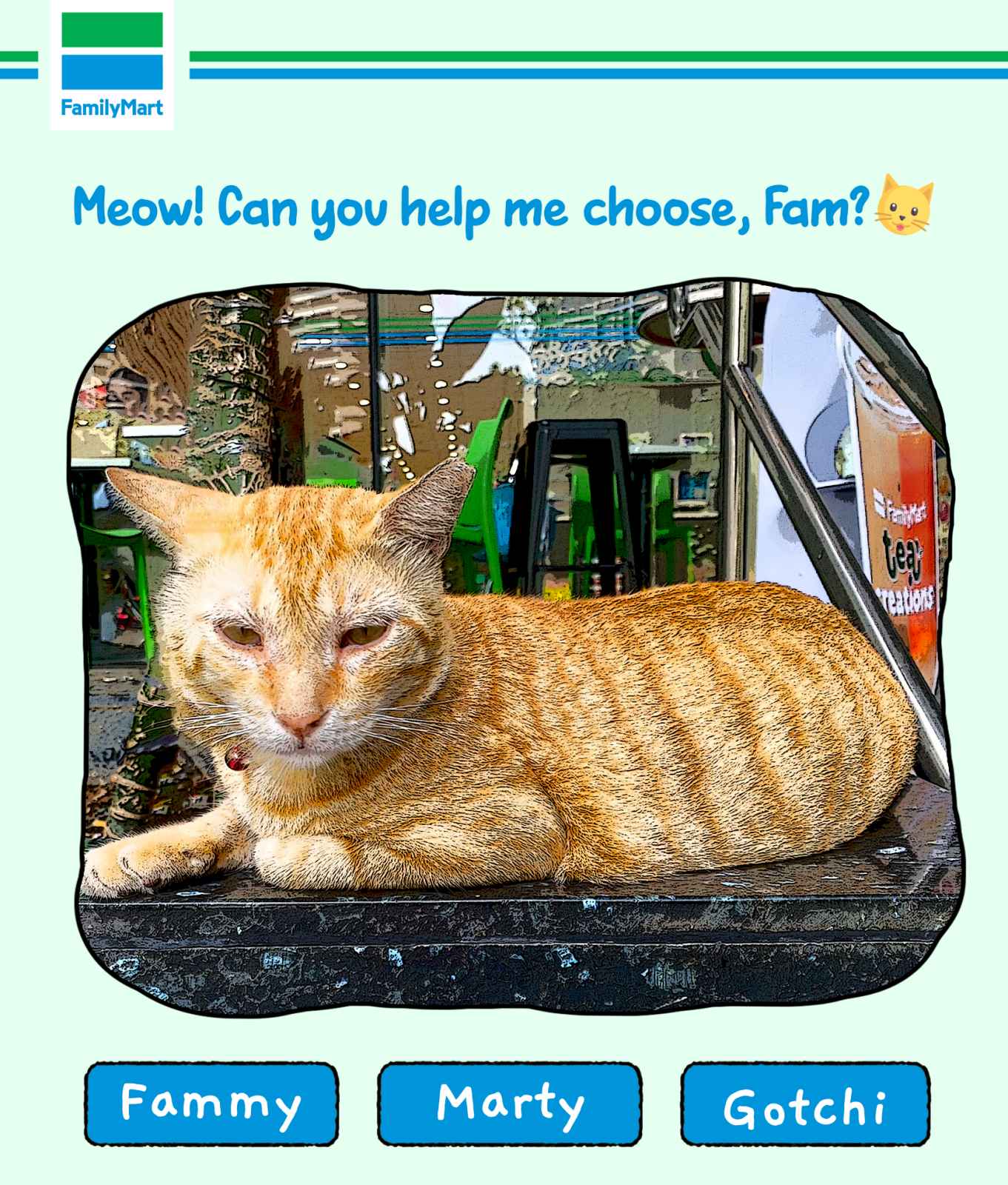 We got the opportunity to ask some staff in the Philippines' largest FamilyMart branch. "Lagi po kasi siyang nakatambay sa harap. Napaka sweet at ang bait-bait. Sayang naman at kung hindi namin kunin dahil mukhang kailangan niya ng pamilya. Kung ako ang nagbabantay ng branch, siya naman ang masayang sumasalubong sa mga customers," SG Paul, the store guard, gleefully said.
PAWS (Philippine Animal Welfare Society) reported that around 12 million stray cats and dogs roamed the country in 2019. In addition to animal shelters that selflessly devote time and money to nurture them, it's also such a good sight that we see big and well-known retail companies like FamilyMart Philippines advocating the protection of animals through the story of the cat in FamilyMart Udenna Tower.