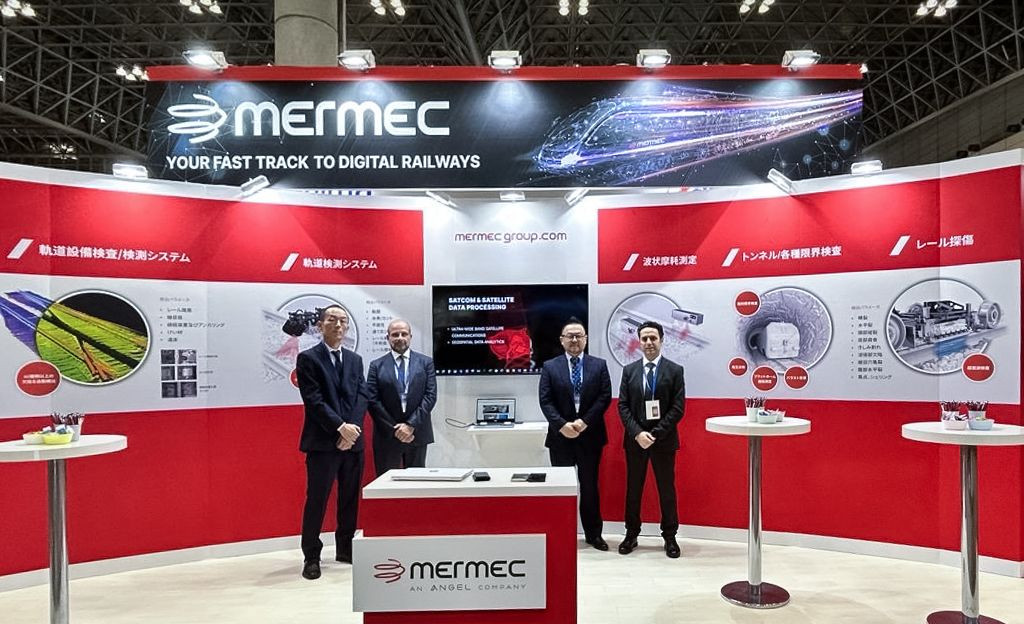 ROME, Nov. 10, 2023 (GLOBE NEWSWIRE) — The Mermec Group, an Italian leader specializing in technologies for the safety and maintenance of railway networks, is the sole company representing Italy at one of the major Asian exhibitions focused on railway technology: Mass-Trans Innovation Japan (stand F30). The company, a part of Angel (a holding that develops solutions for the rail, digital mechatronics, and aerospace sectors), will be at the exhibition in Tokyo until November 10, 2023, presenting the latest innovative solutions in the fields of diagnostics and maintenance engineering.
After consolidating its presence in Japan, Mermec continues its long-standing investment and growth plan. Following the recent strategic agreements with some of the major players in the Japanese railway landscape, the group, through Mermec Japan, announced the launch of a unique collaboration in the railway sector with a significant Japanese operator. This collaboration will unfold within a high-tech Research & Development framework.
"Our presence in Japan has grown significantly thanks to the strategic partnerships we have established, and this new initiative will further solidify our position in the local railway sector," stated Giuseppe Aurisicchio, Executive Manager of Mermec Japan. He added: "The new collaboration with a major Japanese operator represents a significant step forward in our research and development journey, enabling the sharing and dissemination of best practices, know-how, and the excellence of Italian innovation in Asia."
Mermec, present with its solutions in 73 countries worldwide, is the only Italian company in the railway sector to have provided, managed, and maintained diagnostic and measurement systems in Japan through Mermec Japan. The company was established in 2017 and is composed of a group of experts with a significant and rapidly growing order portfolio in Japan and other Asia-Pacific countries.
For more information:
Press Office LaPresse – ufficio.stampa@lapresse.it