Filipinas are known for being fierce and with characteristics of not giving up.
Some of the reasons why most excel also globally.
Award winning entrepreneur, Merle Mendoza Balicao is into giving.
She's focused on their CSR, helping the indigents and poor even during this pandemic, sharing their blessings and coordinating with different NGOs for their projects by providing sacks of rice, cakes and financial support.
Merle started Mer-Nel's Cake House and Variety Shop in 1996. Mer-Nel is a combination of her name and that of supportive husband, Nelson.
With the lofty objective to make Mer-Nel's known nationwide and to become part of every Filipino occasion and celebration, Merle focused on her mission to provide fine customer service with consistency and affordability and put emphasis on offering high quality and delicious products while providing more job opportunities as their business continues to grow.
A multi awarded businesswoman who received the SME Company of the Year award at Asia Leaders Awards 2020, among other accolades from her community.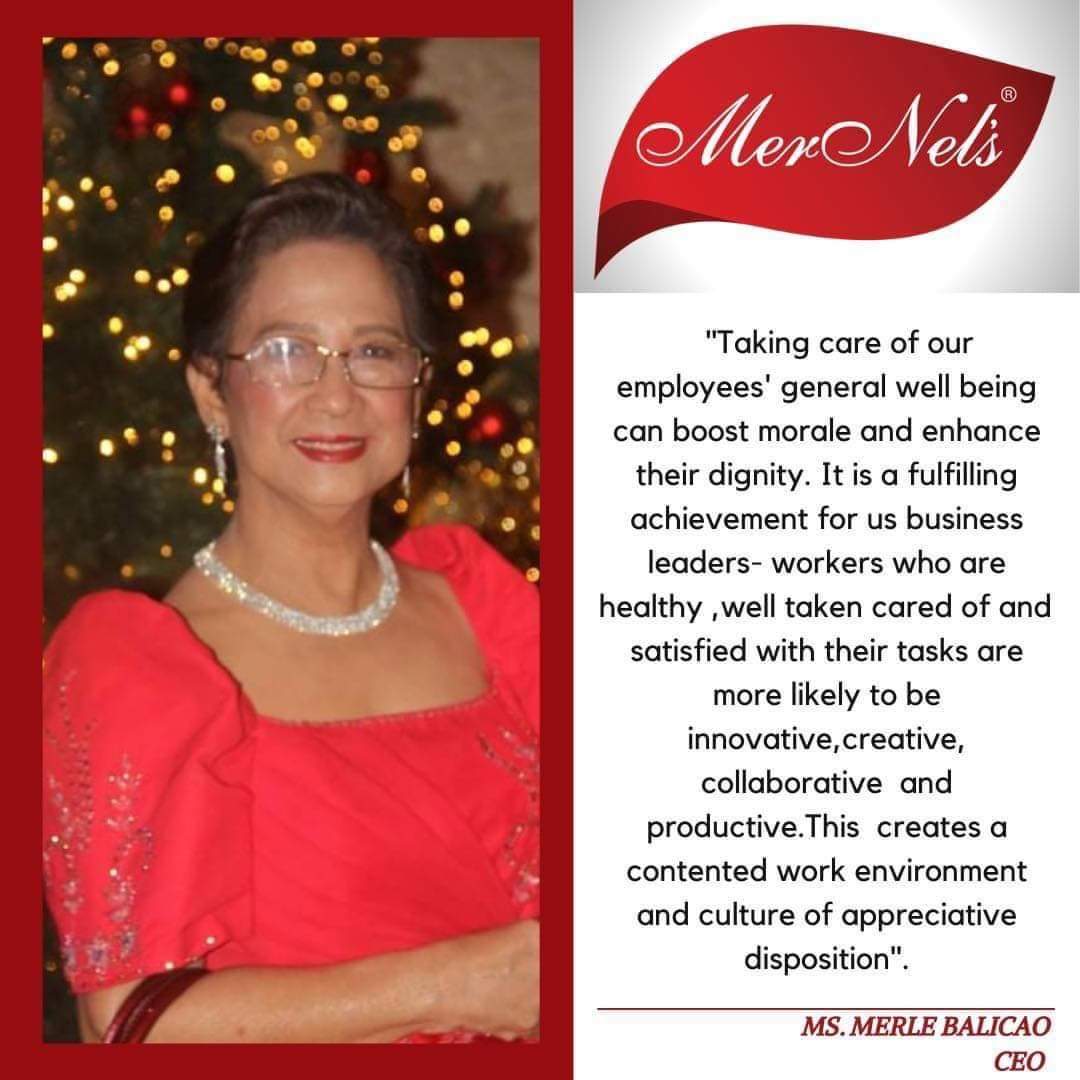 Tag Media Group CEO, Grace Bondad Nicolas is currently the President of American Association of the Philippines, Vice President of Makati Tourism Foundation and Lieutenant Governor Elect of Kiwanis Club, Division 3A which composed of clubs under Manila, Taguig, Makati and Pasay.
The company's beneficiaries includes orphanages nationwide and indigent families in Laguna.
Major contributors in all activities of Tag Media group includes Frontrow Enterprise headed by Sam Verzosa and RS Francisco, AsiaPrime Philippines Corporation headed by Lerma Manzano Bernabe, GlamHigh Cosmetics headed by Andria Terese Nicolas and Mernels headed by Merle Mendoza Balicao.