BingoPlus partnered with Miss Philippines Earth 2022 and chose runner-up, Jasmine Paguio to be Miss BingoPlus Lucky.
Paguio represented the Filipino Community in Canada in this year's pageant and will join BingoPlus and MPE in their programs and advocacies that push for a greener, more sustainable future.
Read on for more!
Miss Philippines Earth's Jasmine Paguio Bats for Environmental Education as Miss BingoPlus Lucky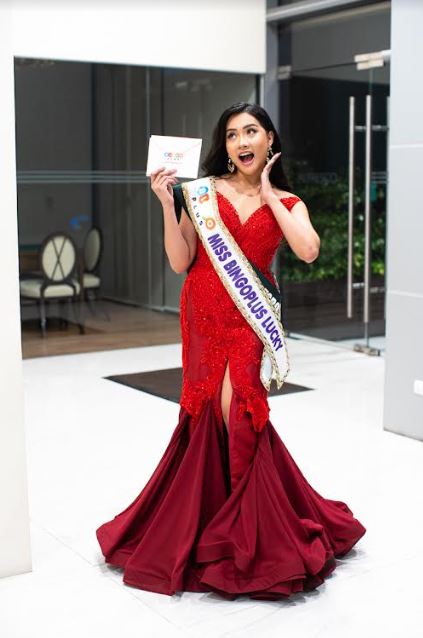 Fil-Canadian Jasmine Paguio finished as runner-up in the recently concluded Miss Philippines Earth beauty-with-a-cause pageant, but for the BingoPlus community of players, game developers, employees, partner brands, institutions and beneficiaries, she is their queen.
The 23-year old actress and model who grew up in Canada but returned to the Philippines to seek an acting and pageantry career was chosen as Miss BingoPlus Lucky among 36 contestants at the Miss Philippines Earth Finals held August 6 in Coron, Palawan.
It was her brave and game personality coupled with her sincere concern and dedication to the environment that made her stand out to BingoPlus officials as the fitting person to embody the company's own advocacies.
"She has a great personality that reflects both her outer and inner beauty. Her courage to pursue her dreams and passion by leaving the country where she grew up and taking a leap in the Philippines is admirable. Her faith and confidence in herself and her desire to share her advocacy by educating others about saving our planet is remarkable. She is a fun-loving, high-spirited person, embodying the same characteristics we seek in every person working at BingoPlus, and the same outlook shared by our partners and patrons," said AB Leisure Exponent Inc. president Jasper Vicencio.
"We have been taught to reduce, re-use and recycle since we were young. Although it may appear straightforward, the task of recycling and proper waste management is more intricate than it might seem. If one wrong item is recycled incorrectly, then tons of recyclable items get tossed into landfills daily. That is why I am advocating for a change in our educational system where we can properly teach the youth the importance of proper waste management and how to correctly recycle. This way we can have full confidence that correct knowledge will be passed down to future generations and we can contribute to a more sustainable lifestyle beginning at a young age," Miss Paguio said.
As Miss BingoPlus Lucky, she will take part in the brand's corporate social responsibility projects conducted under its mother company, Leisure & Resorts World Corporation. She will also actively promote BingoPlus through various events and spread the value of entertainment and having fun while sharing the message of responsible gaming.
"Miss BingoPlus Lucky will inspire our employees and show proof that you can still serve others while having fun by helping save the environment," added Mr. Vicencio.
I wish to not just advocate for change, but to be a part of that change. I want to continue spreading my message, sharing my passion, helping educate others and most of all saving our planet," Miss BingoPlus Lucky said.