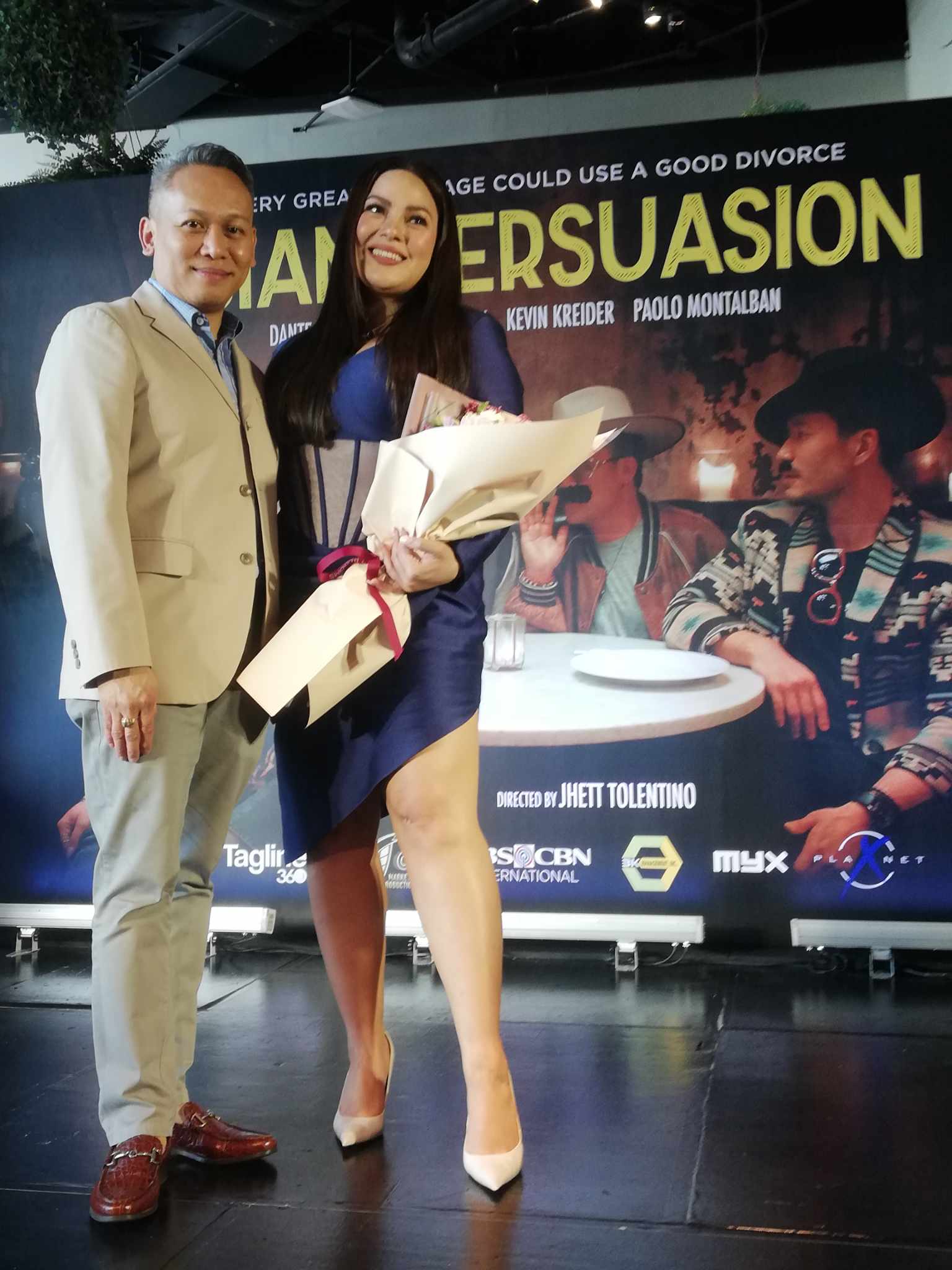 Asian Persuasion is the outlandish story of a down-on-his-luck chef, Mickey de Los Santos, who cooks up a crazy scheme to marry off his ex-wife, Avery Chua, by setting her up with a fake internet dating profile in an attempt to find her a suitor to re-marry in order to avoid his substantial alimony obligations. With the help of his trusted wingman, Mickey gets off to a hot start—until he realizes he wants a second chance with Avery. He might be too late.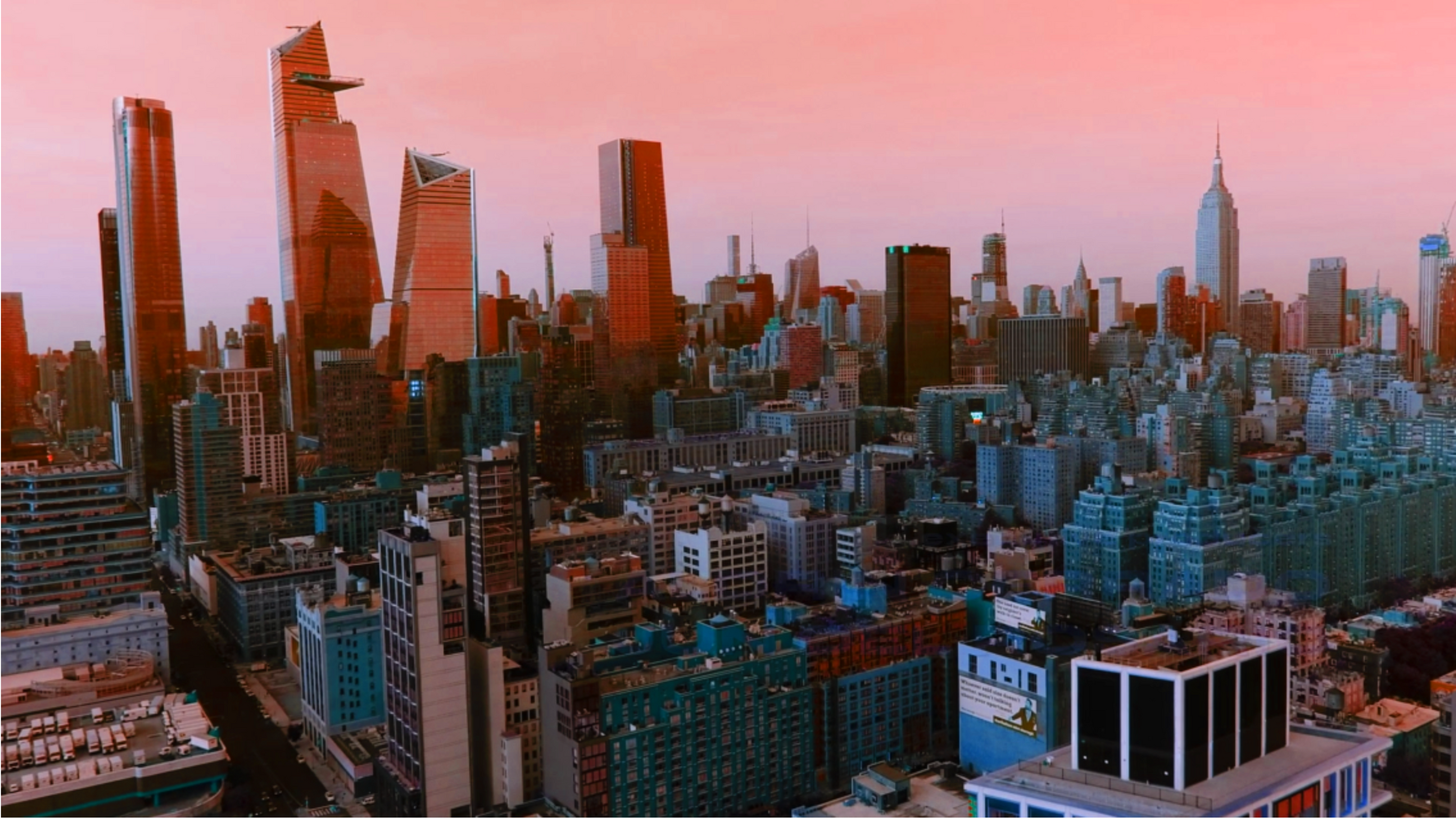 At its core, this film is a loving homage to the wonderful phenomenon that is New York City —celebrating some of its most iconic landmarks and highlighting some of its lesser-known, less frequented cultural enclaves. For those of us who love this amazing town, we know all too well the unexpected magic that can only happen here.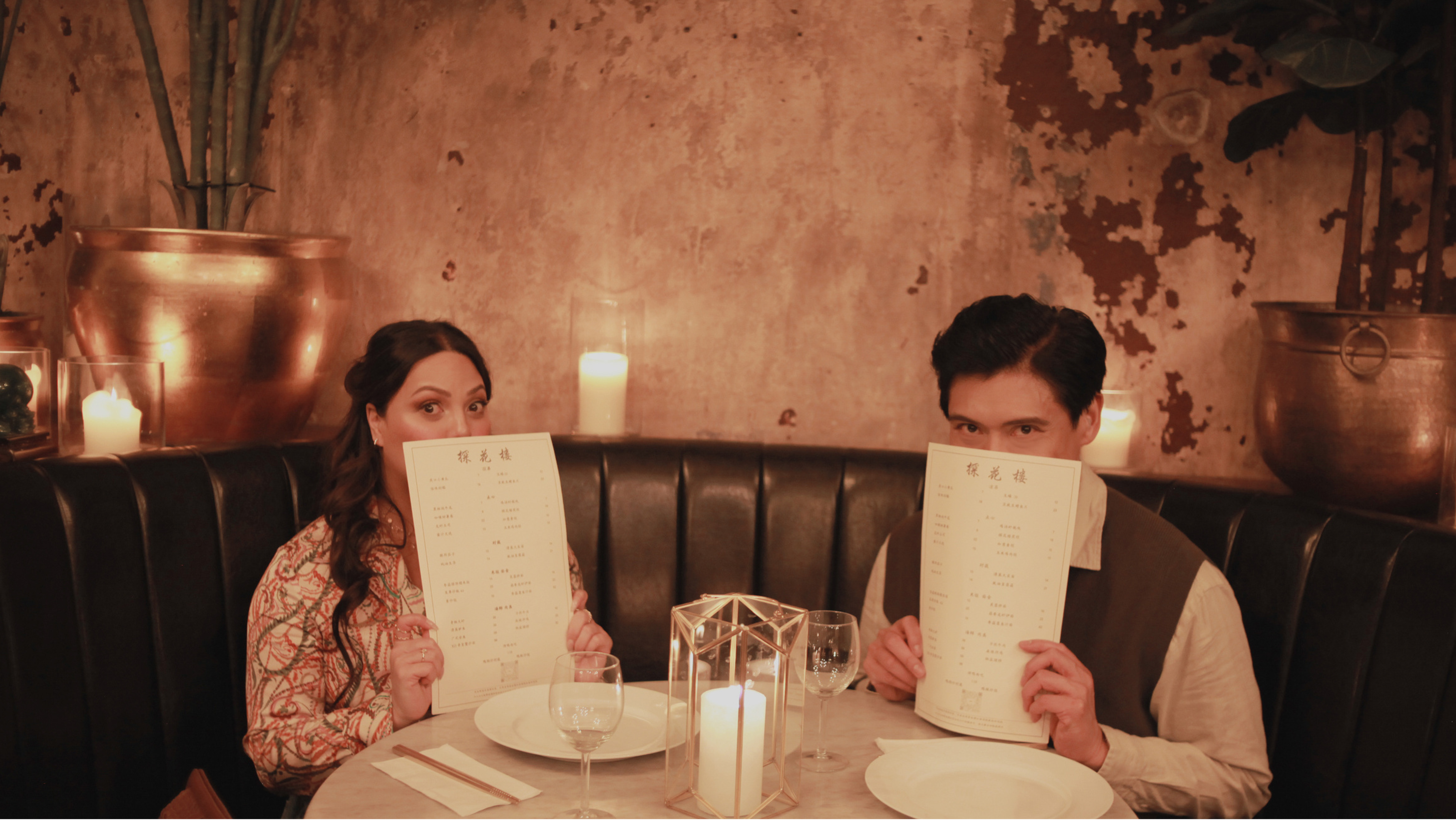 Asian Persuasion was shot in New York City in Spring 2022. It prioritized hiring Asians, female department heads, LGBTQIA+ crew and filmmakers. In total, 21 Asian countries were represented in this production: Bangladesh, Cambodia, China, Hong Kong, India, Indonesia Israel, Japan, Laos, Malaysia, Mongolia, Myanmar, Nepal, Philippines, Singapore, South Korea, Sri Lanka, Taiwan, Thailand, Tibet, and Vietnam.
The film will have its World Premiere at the SOHO International Film Festival in New York City on September 16th & 17th. It will be theatrically released in the Philippines nationwide on November 29, 2023. Mike Ang wrote the screenplay while Tony and Grammy winner Jhett Tolentino had his feature directorial debut in this film with a budget of US$2M.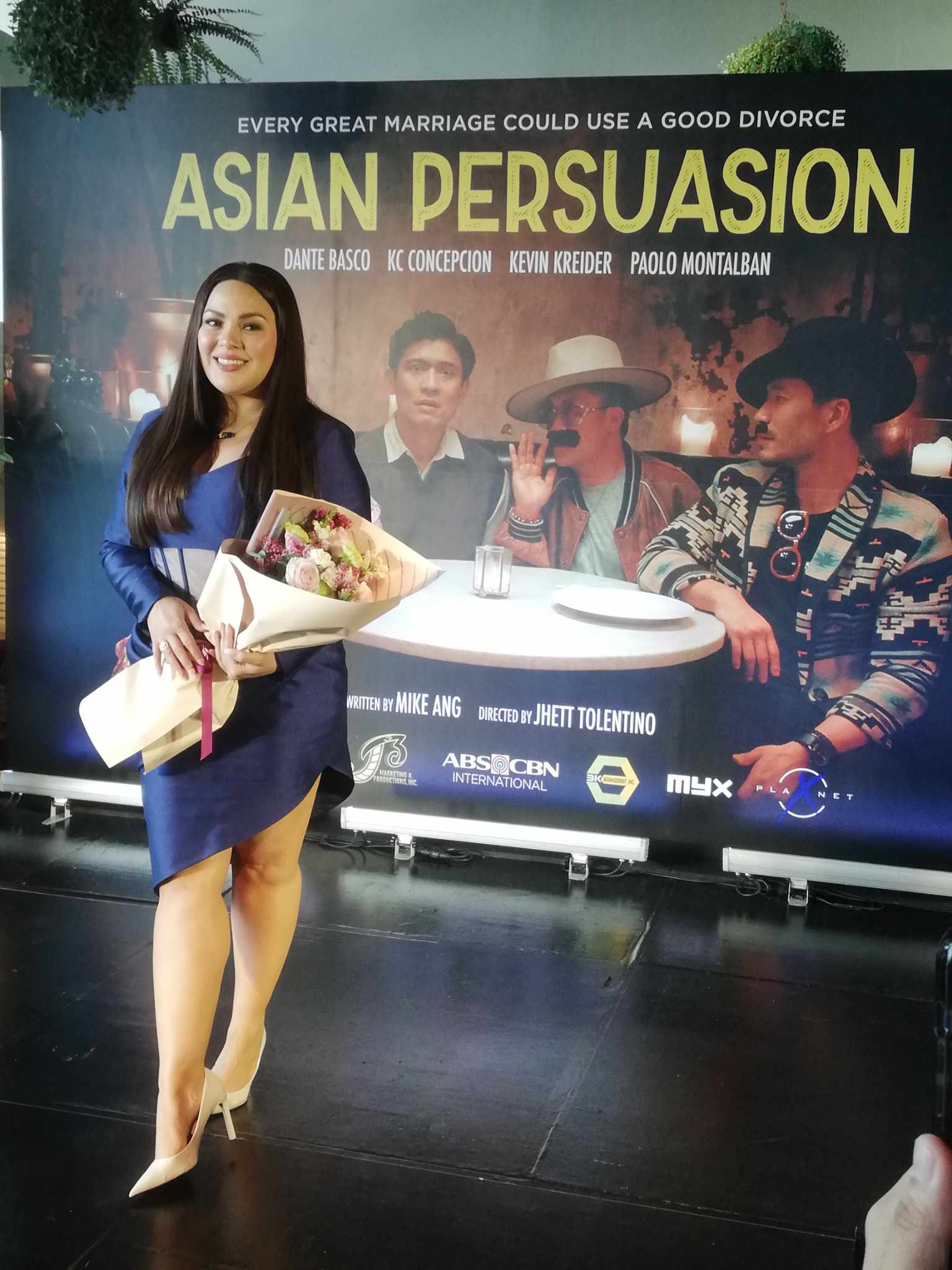 Lead Cast
DANTE BASCO (Mickey) is an American film, television, and voice actor. He is best known for his groundbreaking role as Rufio, the leader of the Lost Boys in Steven Spielberg's Hook, and for his many voice acting roles, most notably as Prince Zuko from Nickelodeon's Avatar: The Last Airbender, Jake Long from Disney Channel's American Dragon: Jake Long, and Spin Kick from Carmen Sandiego.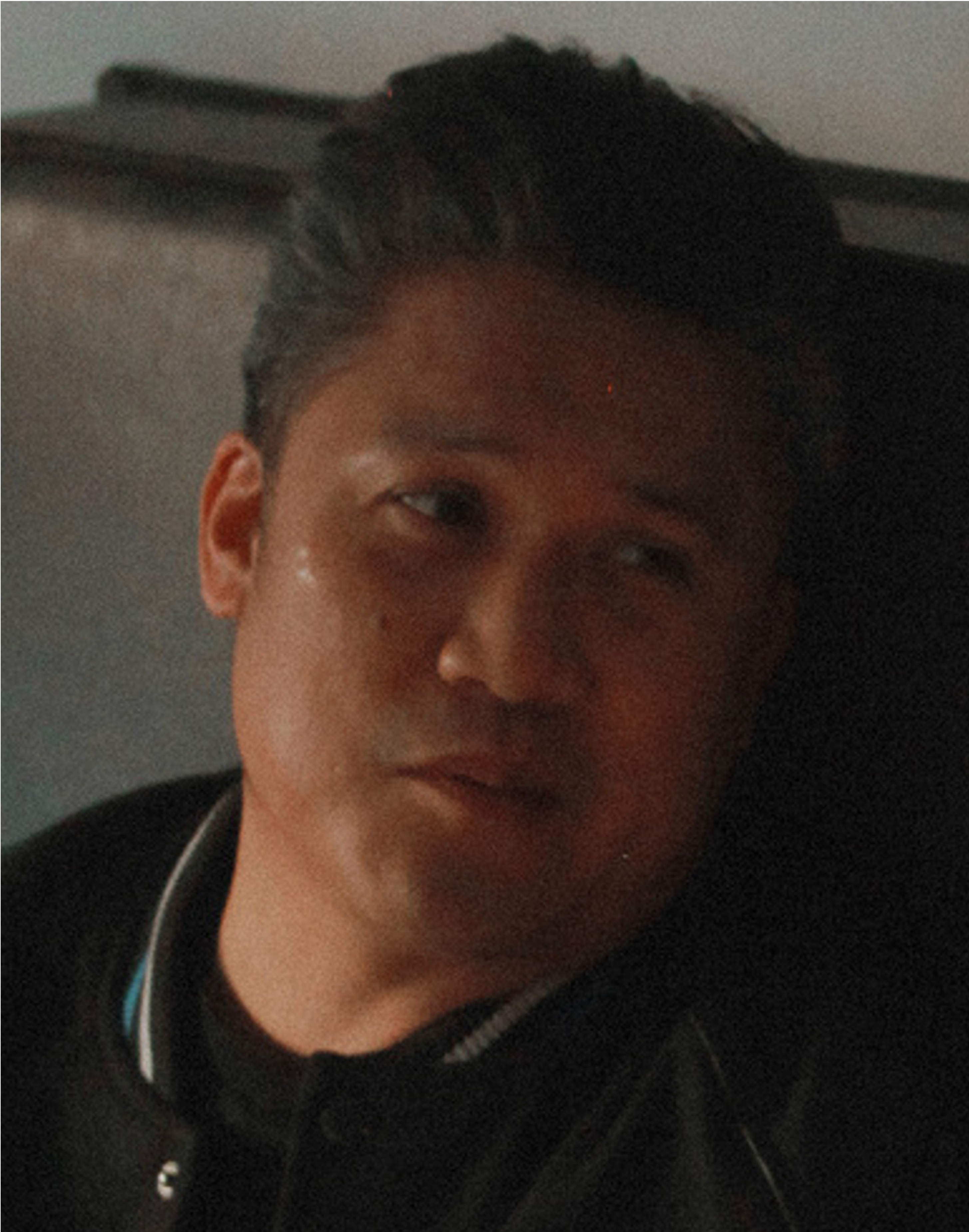 KC CONCEPTCION (Avery) is an actress, singer, dancer, TV host, entrepreneur, socialite and humanitarian. She has had lead roles in several films, including winning the Philippine's Best Actress FAMAS award in 2015. She has been dubbed the "Mega Daughter" and the Philippine Entertainment Sweetheart. She is also the first National Ambassador Against Hunger of the United Nations' World Food Program. She is also the new ambassador of World Wide Fund for Nature (WWF) Philippines.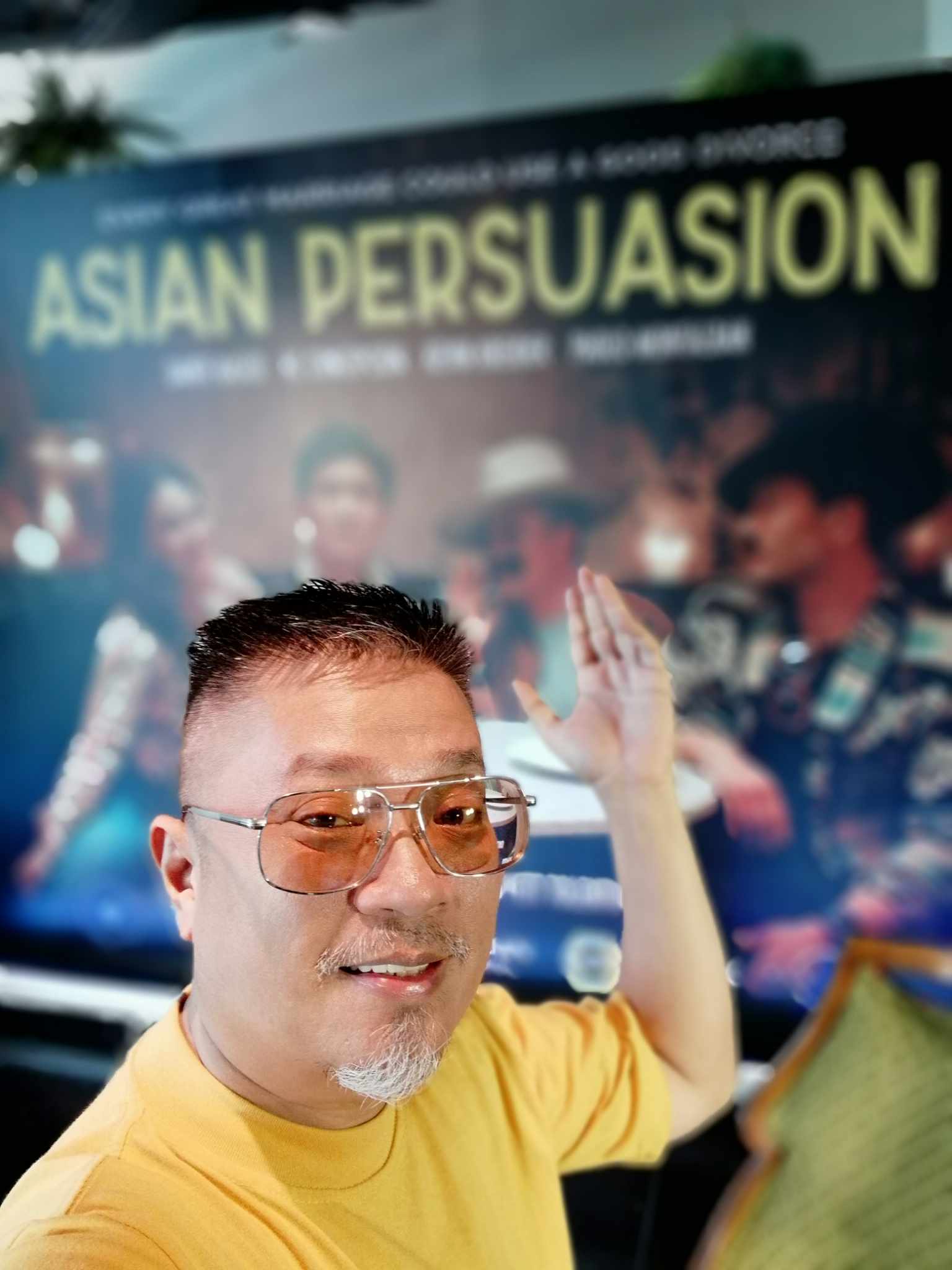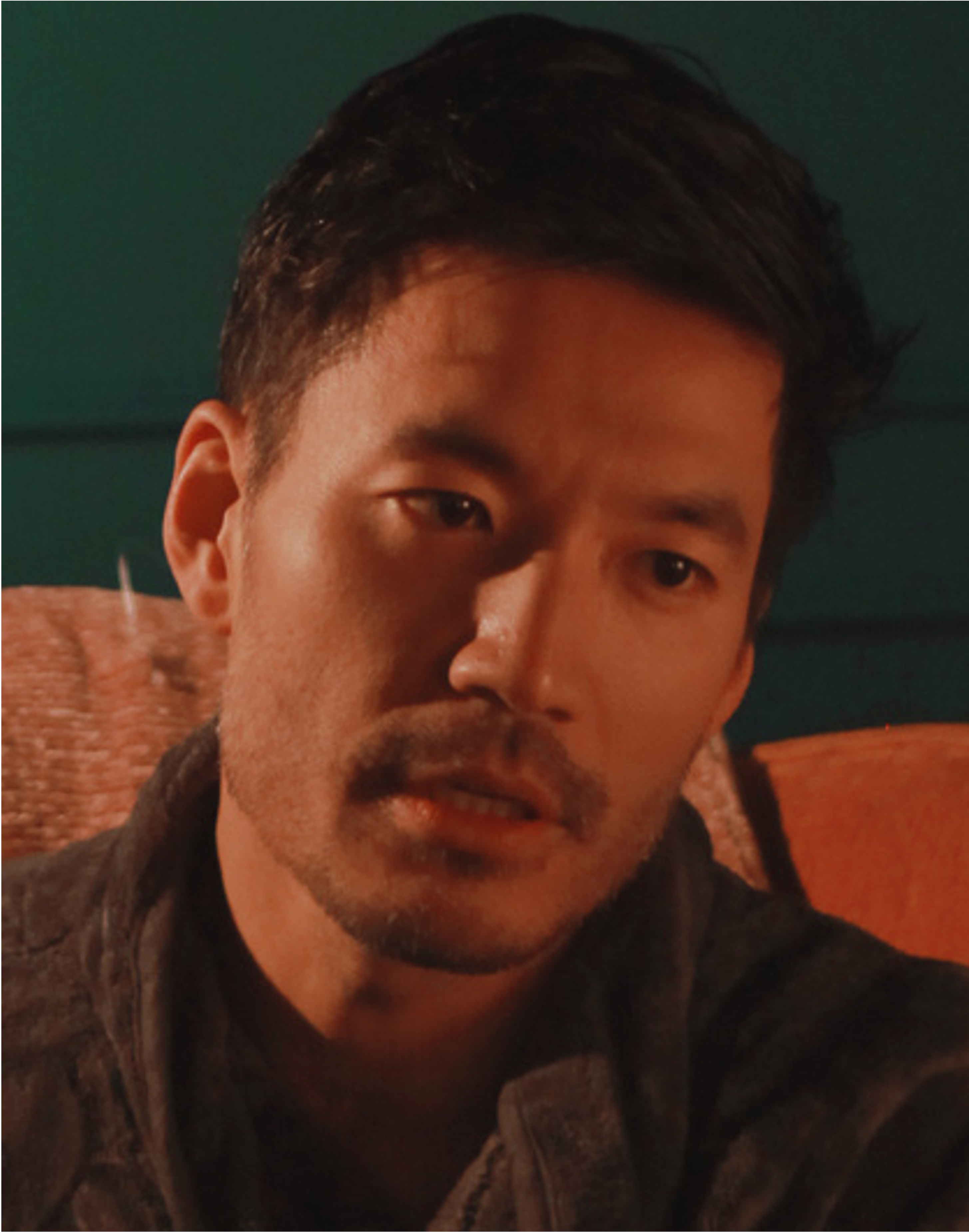 KEVIN KREIDER (Caspian) is an actor and model whose career has spanned three continents and five countries since 2008. His many commercial credits include spots in China, USA and Thailand. Kevin is also an actor in five independent films, two stage productions and a documentary feature and is well known for his current feature role in the popular Netflix show, Bling Empire.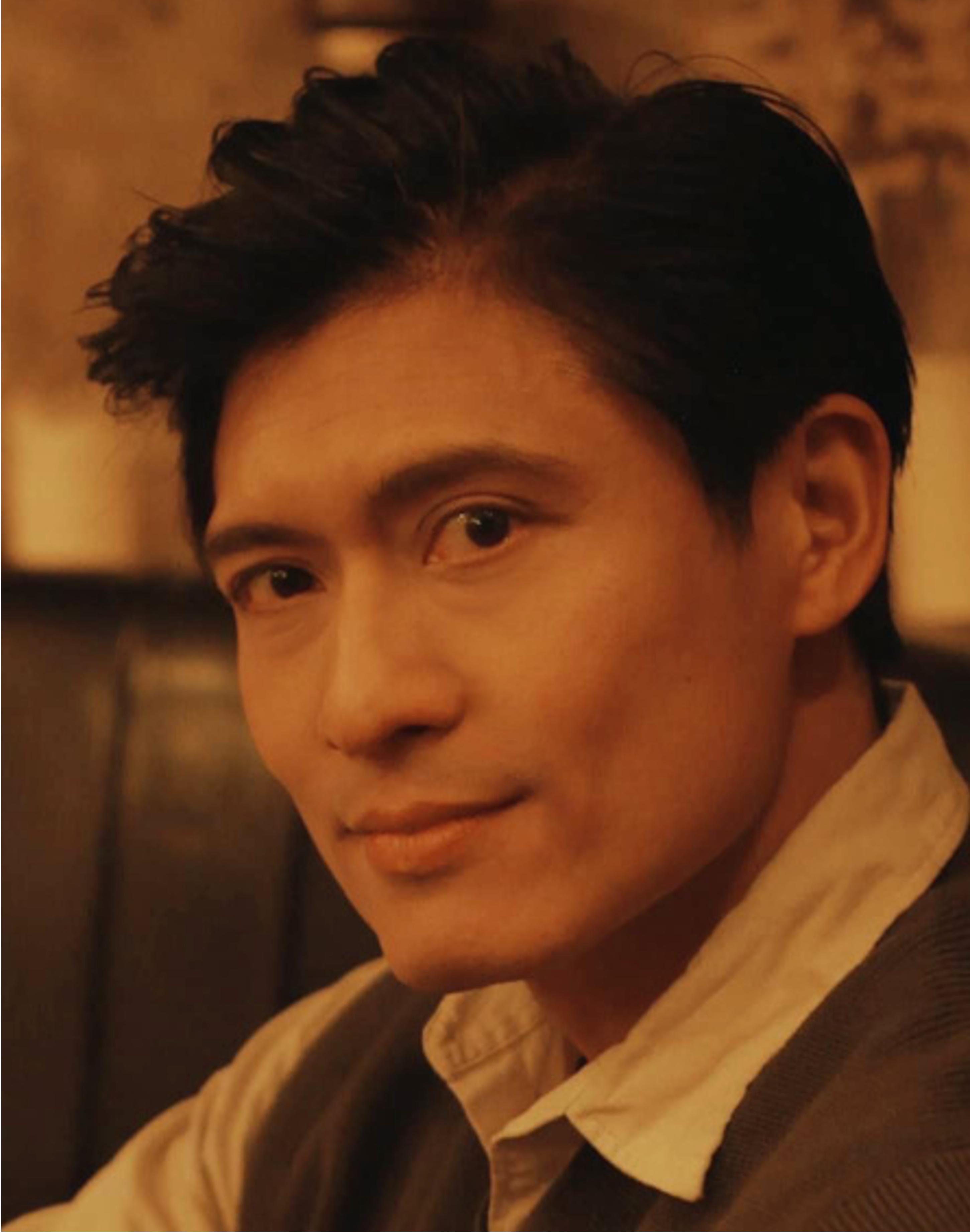 PAOLO MONTALBAN (Lee) is a Filipino-American actor and singer best known for his groundbreaking performance in the 1997 Disney television film, Rodgers & Hammerstein's Cinderella as Prince Christopher, opposite Brandy as Cinderella. He reprised that role in a stage version of the musical with Deborah Gibson and then Jamie-Lynn Sigler. He starred in the hit TV Series Mortal Kombat: Conquest (1998-99). He currently stars on the Broadway revival Funny Girl opposite Lea Michele.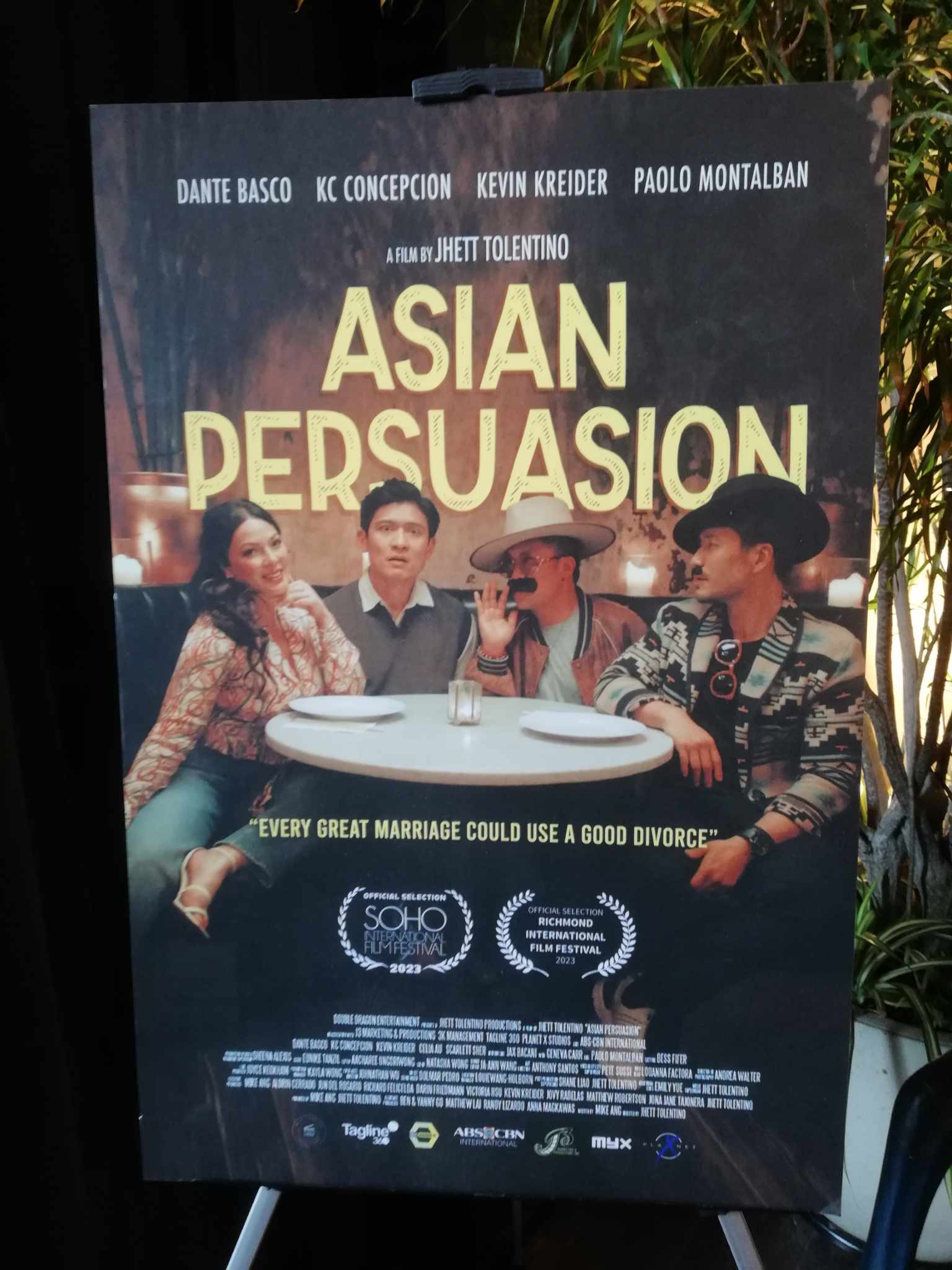 Supporting Cast
GENEVA CARR (Helene) is an American television and stage actress with an extensive acting résumé. She is best known for her portrayal of Marissa Morgan on the CBS television series Bull and for her performance as Margery in the original Broadway cast of Hand to God, earning a nomination for the Tony Award for Best Actress in a Play.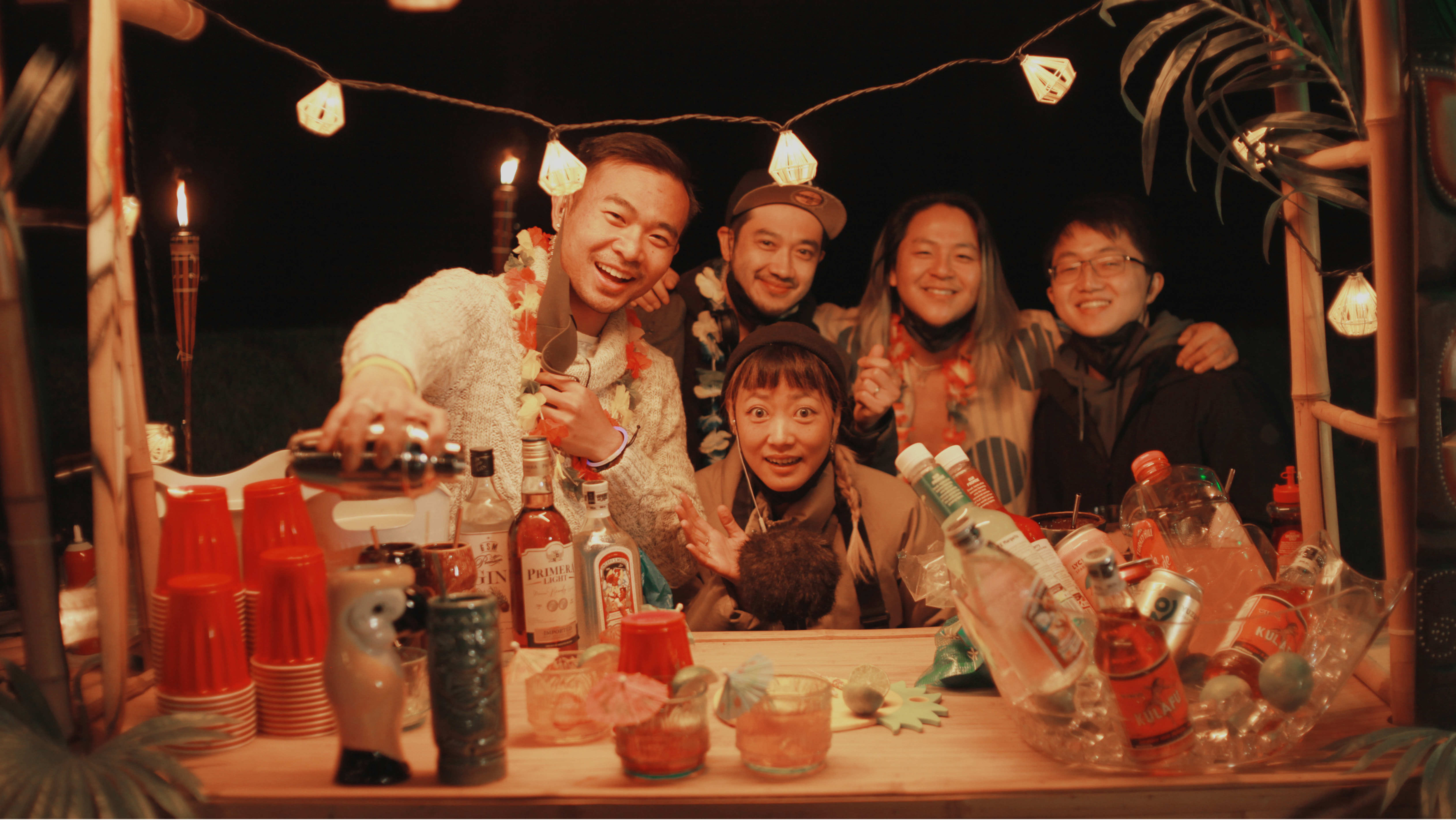 CELIA AU (Lisa) is a Hong Kong-American actress and filmmaker. She has appeared in several movies and shows, including Nora from Queens, In a New York Minute, Lodge 49, and her feature role in Netflix's Wu Assassins. She is a tireless advocate for Asian causes.
SCARLETT SHERR (Sam) was born in Manhattan, New York. She is a young actress who made her film debut in Hustlers (2019) as Lily, the daughter of Destiny (Constance Wu). Scarlett made her Broadway debut in Waitress the Musical as Lulu in 2019. She was also in the hit TV series The Marvelous Mrs. Maisel. She recently starred as the daughter of Gemma Chan in the new series Exploitations.
JAX BACANI (Jovi) is a newcomer to the screen. She is a respected restaurateur in New York City (owning Ihawan, the oldest Filipino restaurant in New York City) and has modeled for various print campaigns.
Cameos
APL.DE.AP
YAM CONCEPCION
TONY LABRUSCA
RACHEL ALEJANDRO
FE DE LOS REYES
REX NAVARRETE
JANICE SONIA LEE
DEVIN ILAW
AMI SHETH
JOYCE KEOKHAM
IMANI HANSON
RENEE ROGOFF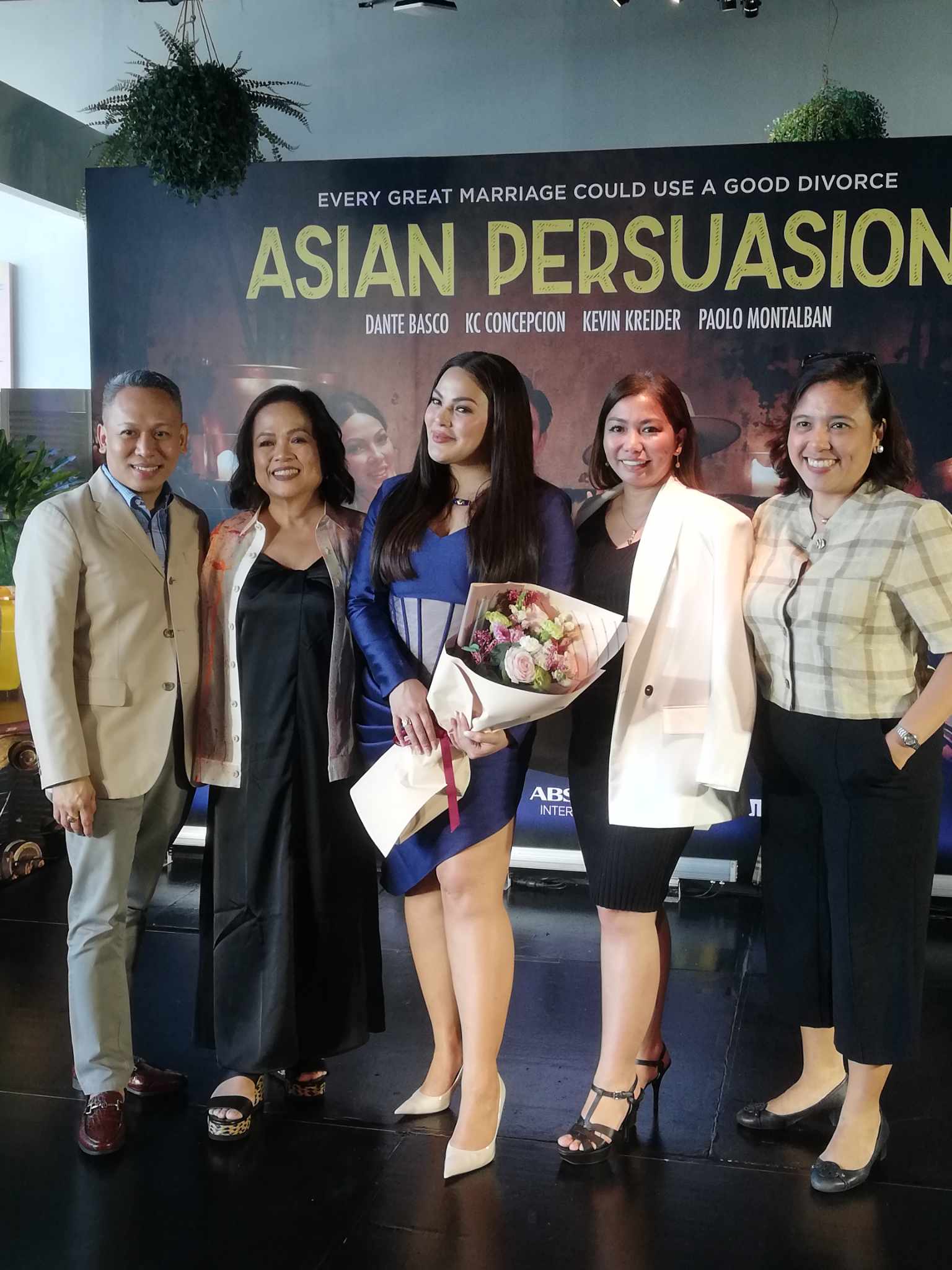 Creators
JHETT TOLENTINO (Director/Producer) has a decade experience in commercial producing. Since 2012, he produced 13 Broadway and 5 Off-Broadway shows in 7 years, winning 3 Tony Awards and a Grammy.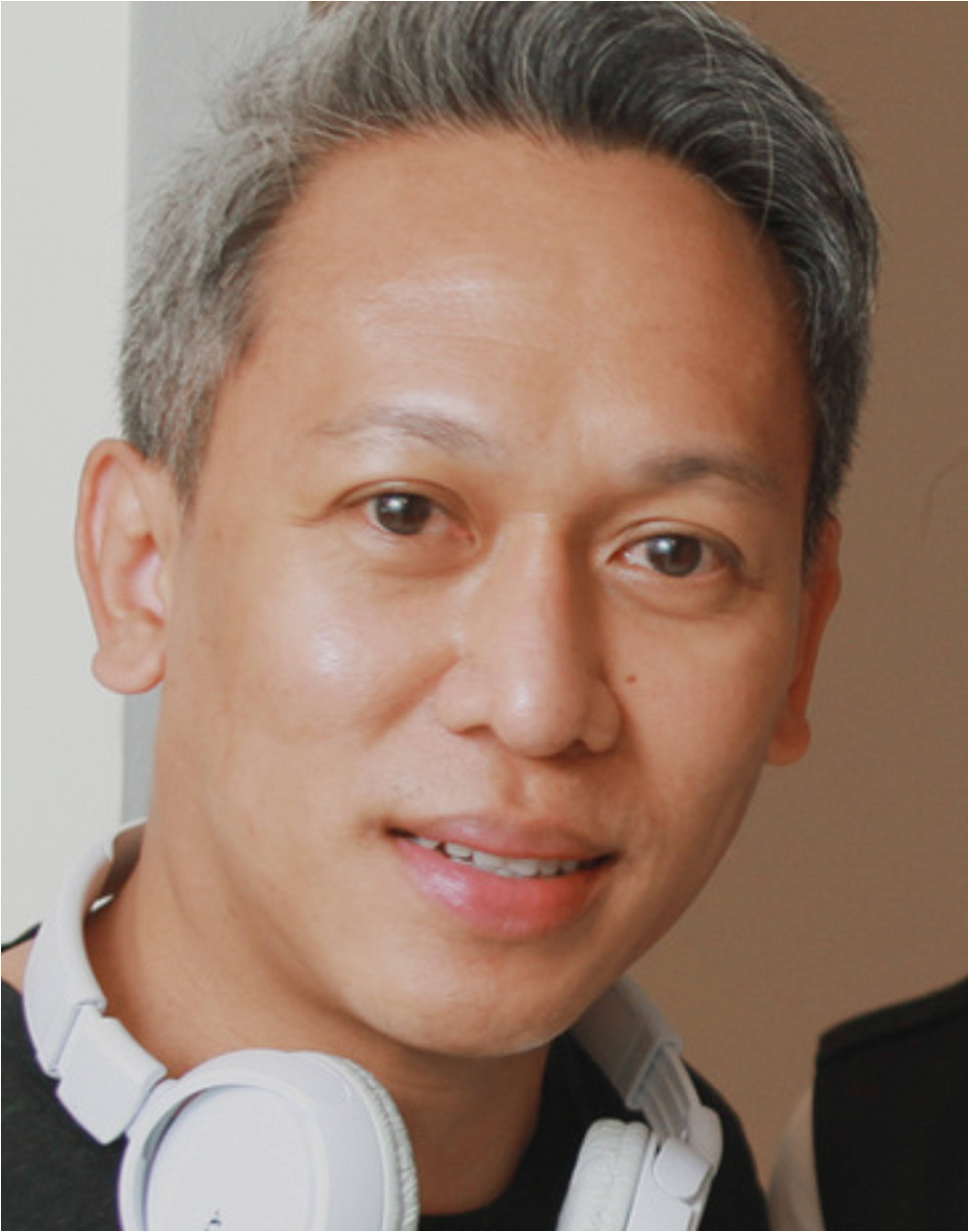 In 2018, filmmaking captured his interest after wrapping his auto-biographical short documentary Life Is What You Make It. The following year, he produced Lingua Franca which premiered at the 76th Venice Film Festival. He just recently concluded his feature directorial debut in Asian Persuasion.
Jhett is a graduate of Bachelor of Science in Accountancy from the University of Iloilo under the scholarship grant of Meguko Society of Sophia University in Tokyo, Japan. He has been based in New York City since 2004.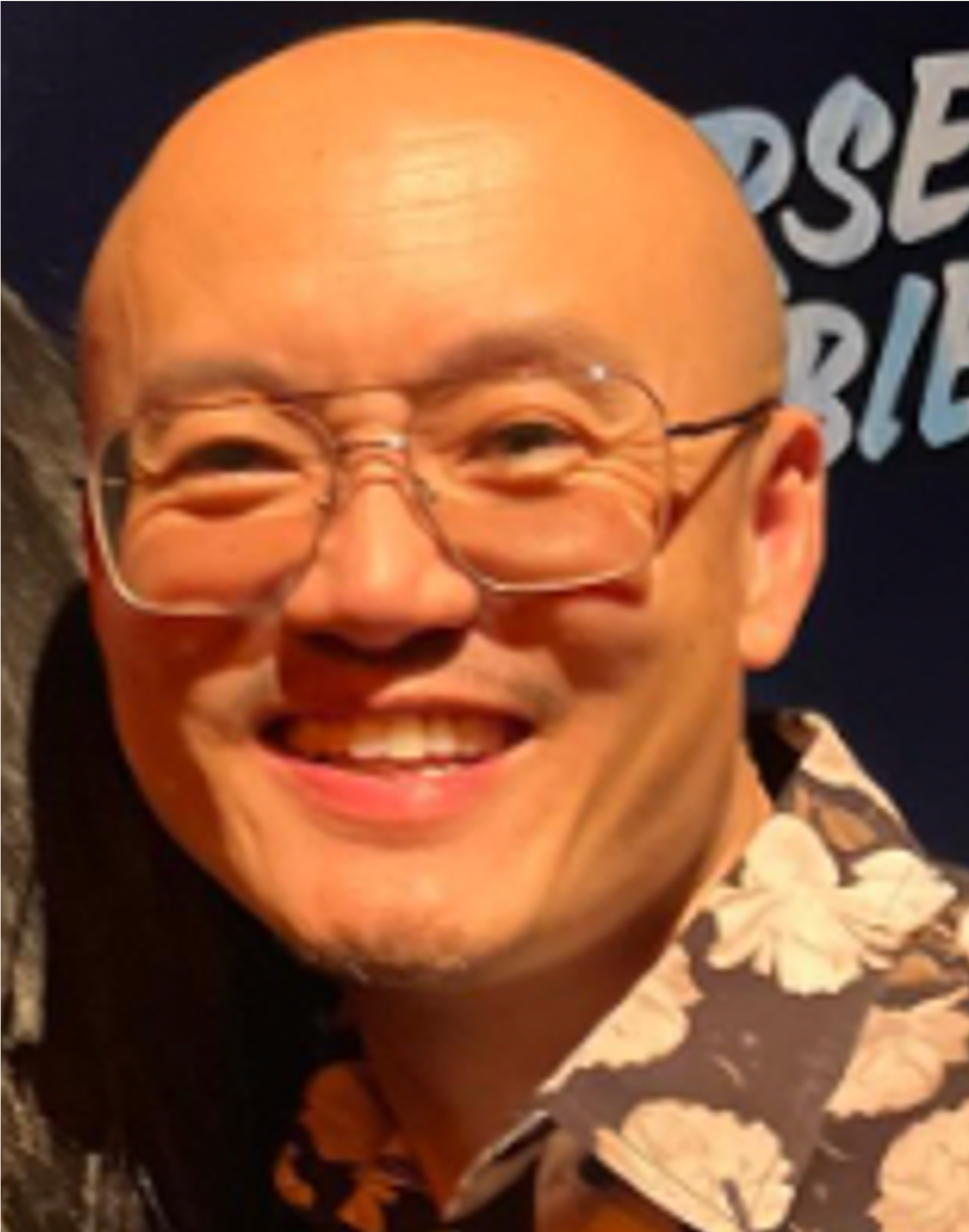 MIKE ANG (Writer/Producer) is an Asian American lifestyle and entertainment entrepreneur. Born into a Chinese-Filipino family in Manila and was raised in the San Francisco Bay Area. An engineer by trade, he spent much of his life traveling back and forth to the Philippines for vacations and then, later, business. These formative experiences instilled in him a true love of the Filipino culture at an early age and a unique perspective of "being Filipino" from the lens of the American experience.
Through his various business endeavors, Mike is a tireless advocate of advancing culture and creating greater opportunities for both women and minorities, particularly in the creative industries. Mike currently resides in the New York area and is a Managing Partner at Planet X, an international multimedia production and product marketing agency with studios in Brooklyn, NY.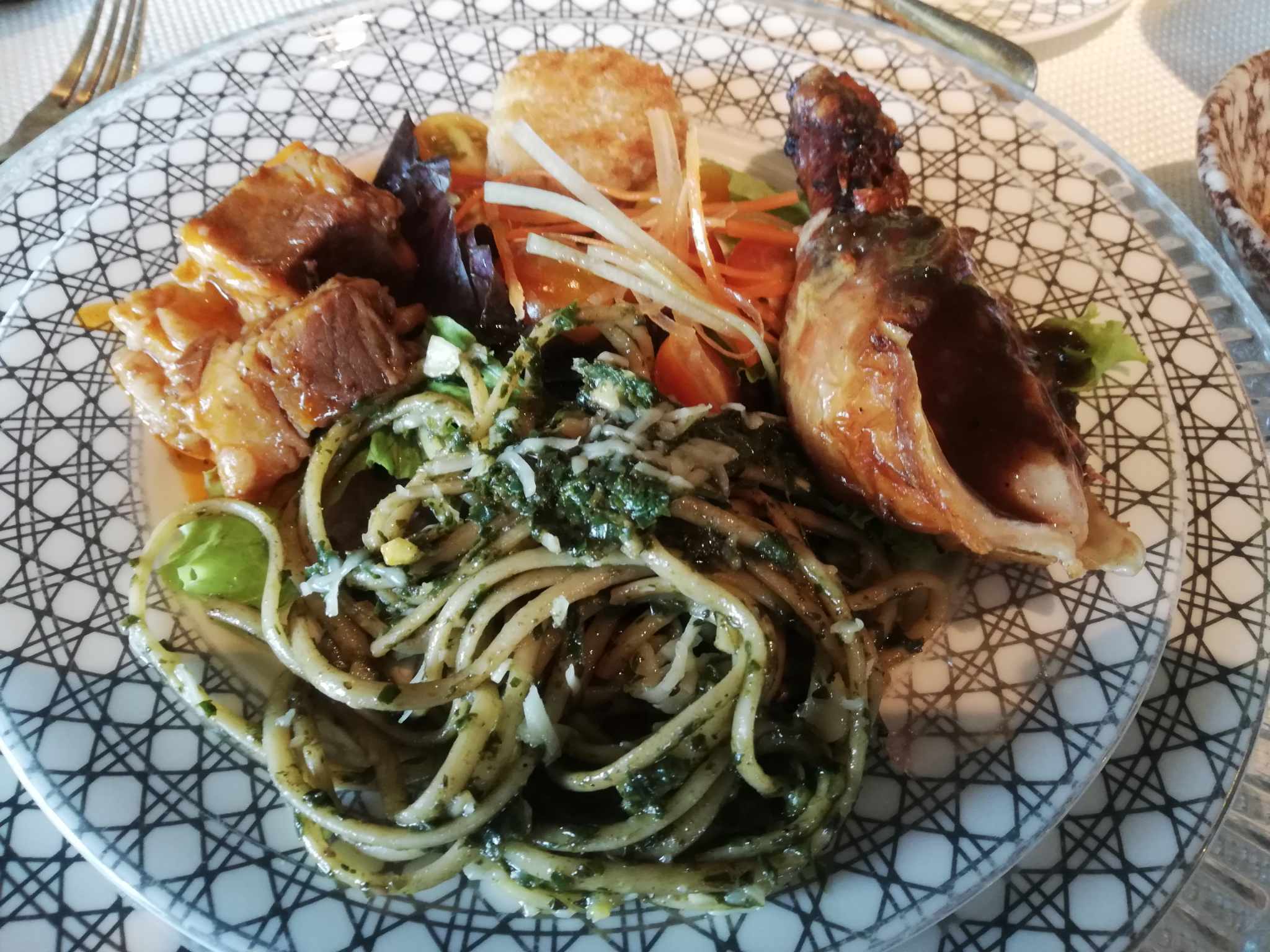 Creatives
ANDREA WALTER, Director of Photography
AACHAREE UNGSRIWONG, Editor
EUNIKE TANZIL, Score
JA-ANN WANG, Sound
NATASHA WONG, Color
SHEENA ALEXIS Production, Design & Wardrobe Supervisor
LOUANNA FACTORA, HMU
LOUIE WANG, Locations
JOYCE KEOKHAM, Line Producer
KAYLA WONG, Production Manager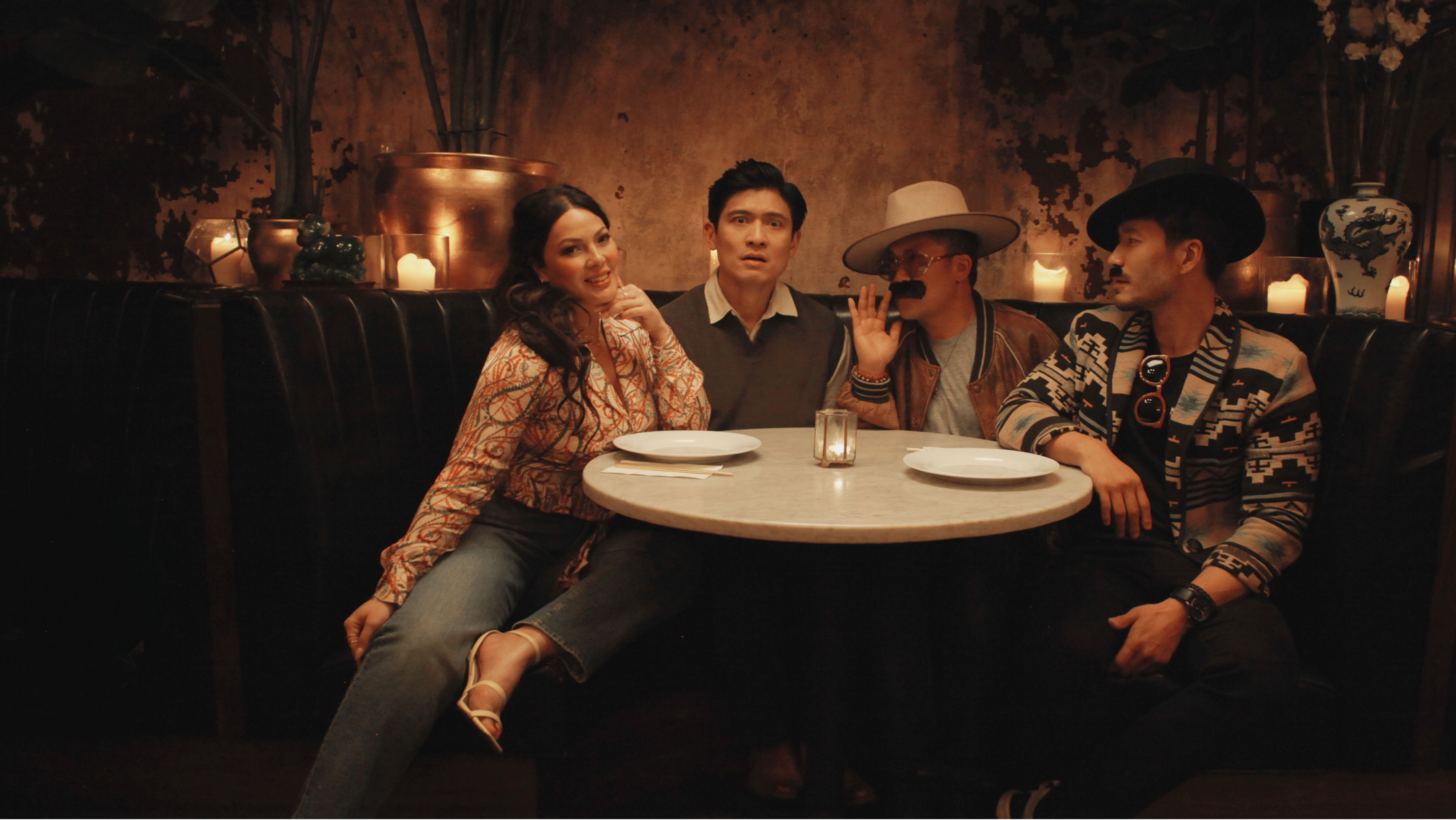 #HappeningPH #AsianPersuasiontheMovie #AsianPersuasion #KCConcepcion #JhettTolentino #NewYorkCity #marriage #divorce #relationships #exes #DanteBasco #KevinKreider #MikeAng #PaoloMontalban #SOHOInternationalFilmFestival #RichmondInternationalFilmFestival #officialentry #comingsoon #comingthisNovember