Find out which products Marian plans to check out this 3.15 Consumer Day which offers Free Shipping with ₱0 min. spend,  ₱1 Deals, and 10% off daily
MANILA, MARCH 7, 2022 – Marian Rivera, Shopee's Primetime Queen, juggles a lot of roles as a mom, wife, celebrity, and entrepreneur. This doesn't stop her from finding time to take care of herself, especially through retail therapy.  Just like the rest of us, Marian finds comfort when shopping online and admits she's somewhat an impulsive buyer. If she finds something that will make her happy, she'll check it out in a heartbeat. 
"Ang tip ko when shopping [my tip when shopping], if it makes you happy, then go get it!" says Marian, who treats herself while keeping the home neat and orderly for fellow Shopee brand ambassadors, her husband Dingdong and their daughter Zia. This 3.15 Shopee Consumer Day, Marian's looking to buy these items to reward herself with and spruce up their home: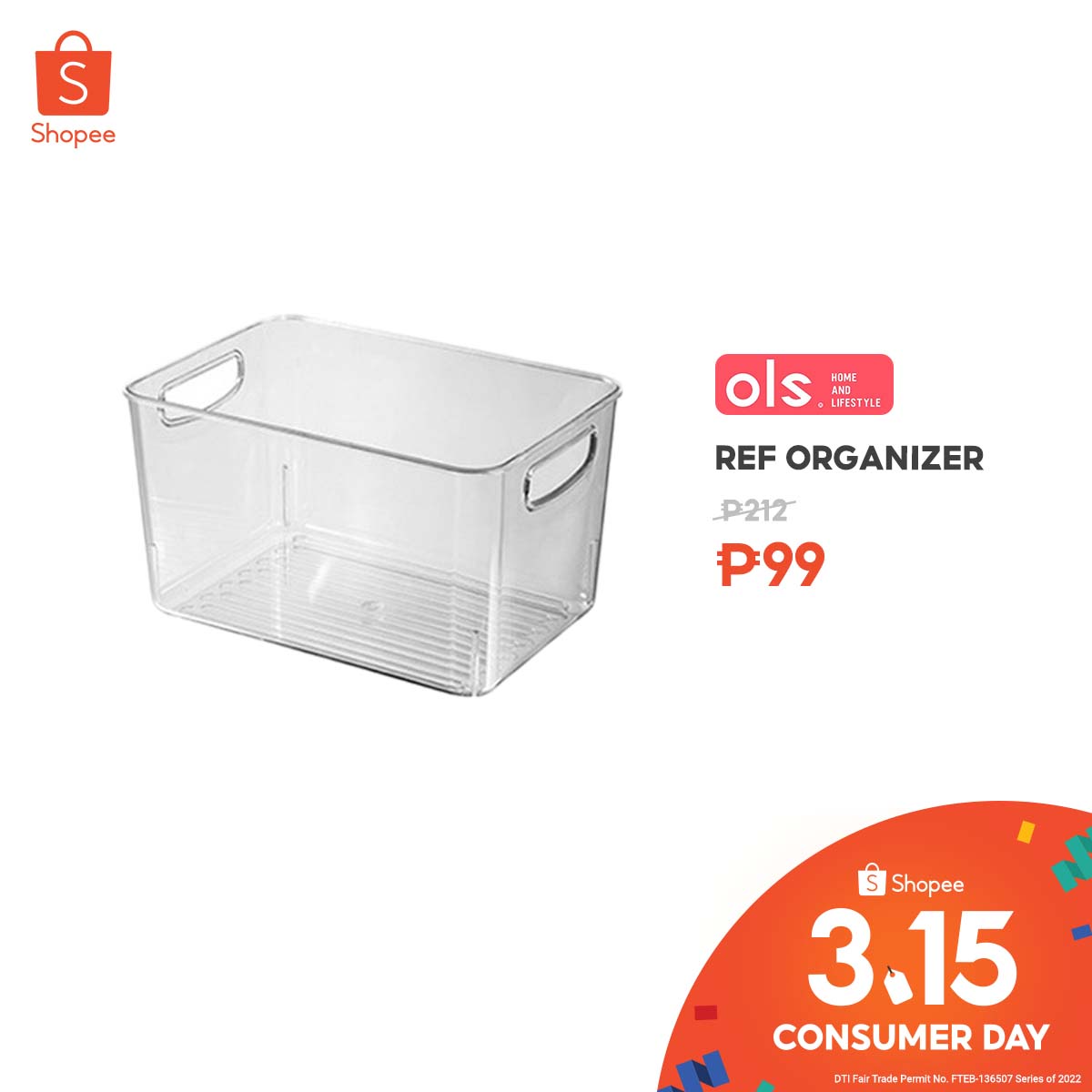 Marian spends most of her time in the kitchen which is why she always wants it to be kept spotless. Just like Marian, organize your refrigerator space and make the most of its storage with this nifty Ref Organizer. Not only does this make your refrigerator more pleasant to look at, it also helps keep ingredients fresh.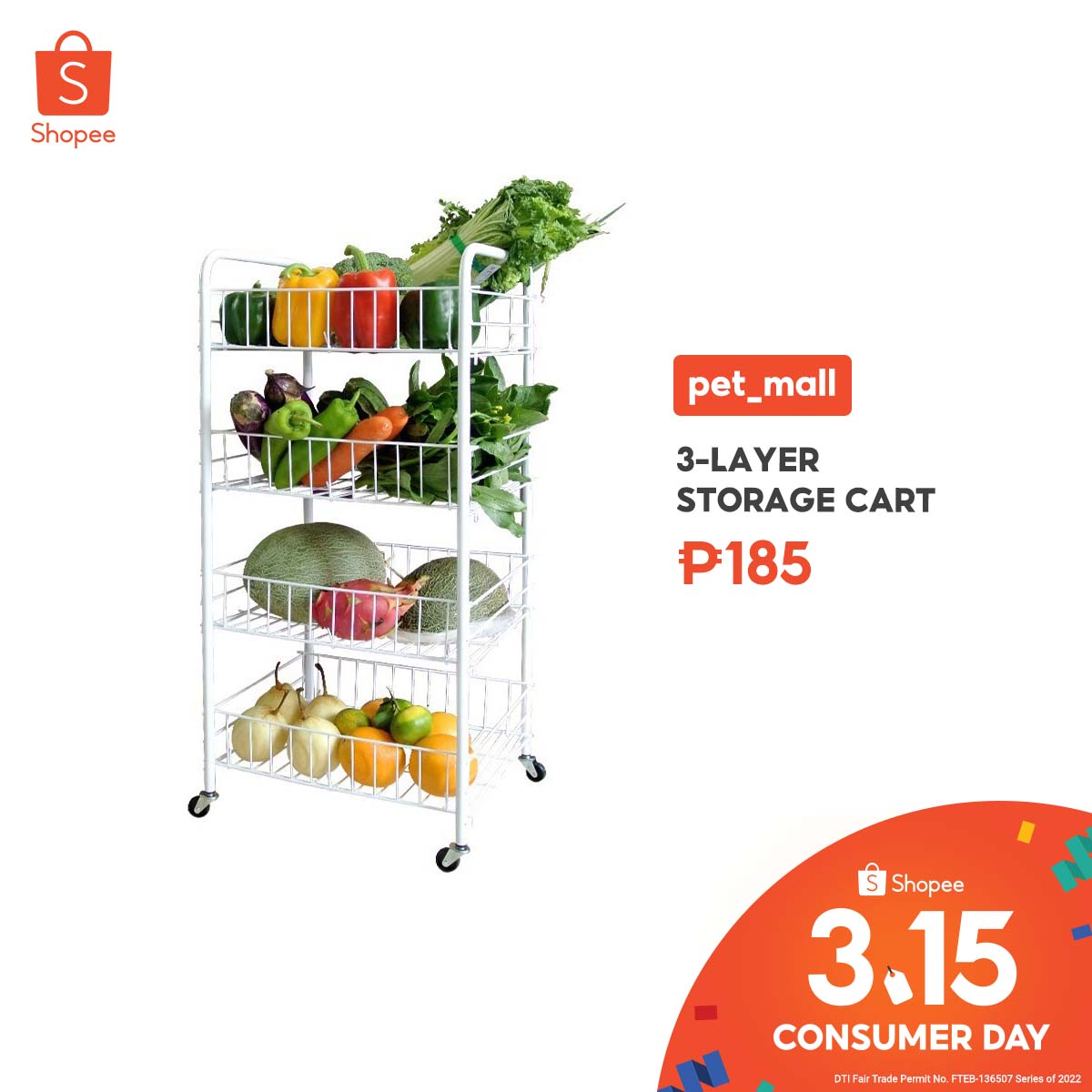 Things can get tricky when cooking, especially when you need to go around the kitchen to collect all your ingredients. As an avid home cook herself, Marian knows this struggle and plans to get this 3-Layer Storage Cart. Put all your key ingredients in this cart and roll it right beside you for an easier time moving around while preparing meals.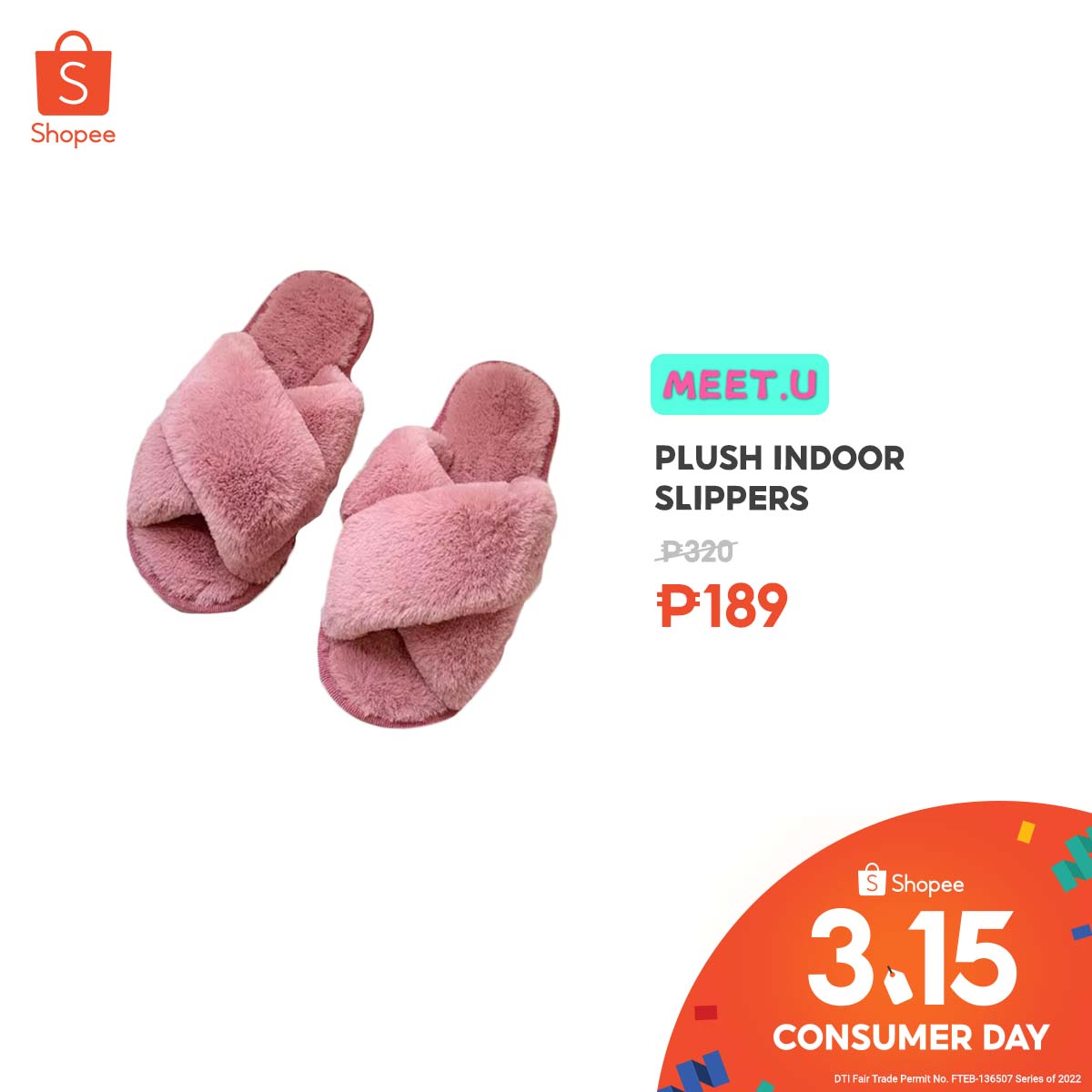 "After a full day of work, gusto ko mag relax and i-pamper sarili ko [I want to relax and pamper myself] because I know I deserve it" says Marian. Kick those shoes off after a long day of working and running errands. With the Plush Indoor Slippers that come in gray, black and orange, you'll feel comfort with every step at home and feel rejuvenated.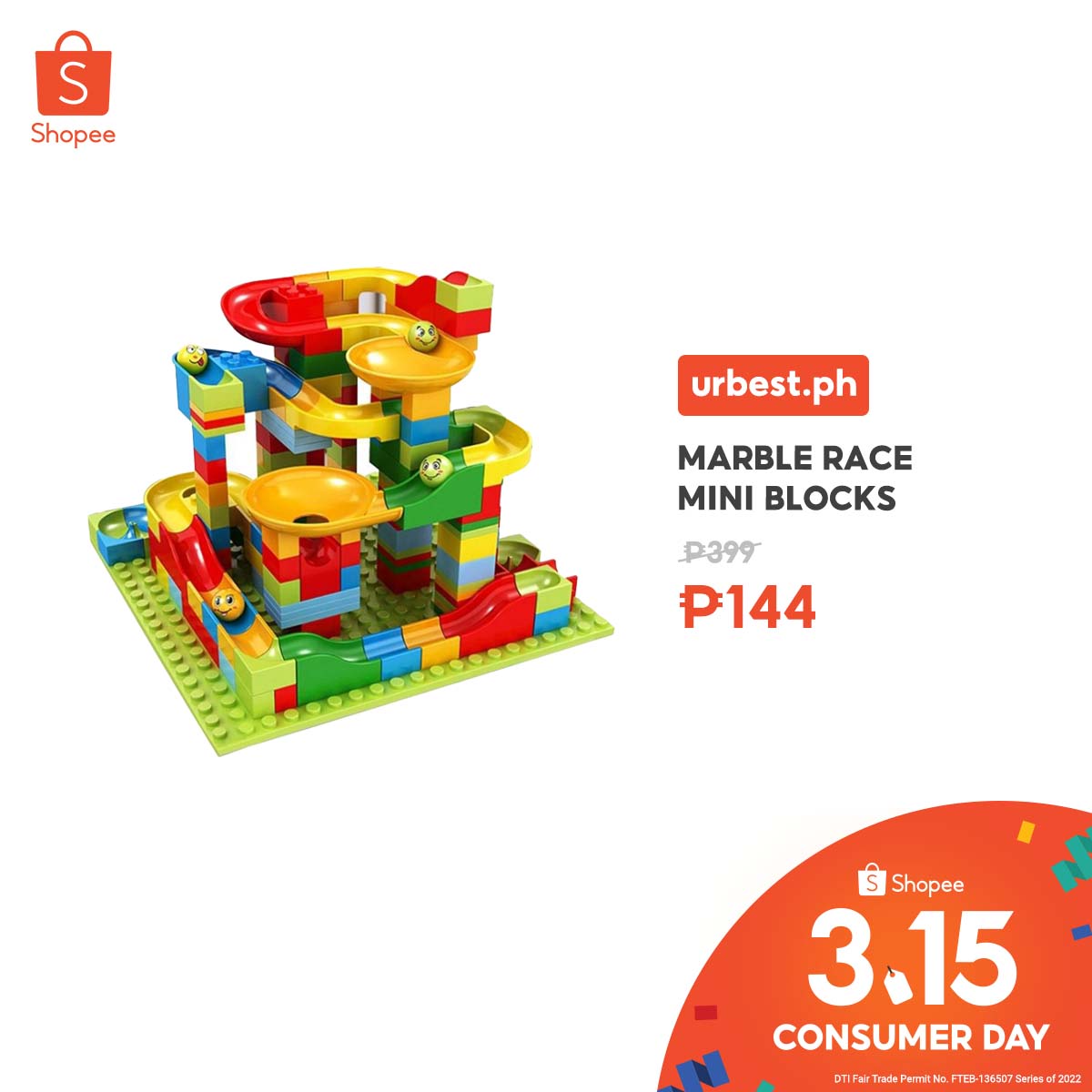 Marian's greatest joy is seeing her children smile. "When I see my kids happy whenever we bond, instantly ako din nagiging happy [instantly I also become happy]" adds Marian. Bring joy to your loved ones with the Marble Race Mini Blocks that will keep you busy for hours, so you can enjoy precious memories together.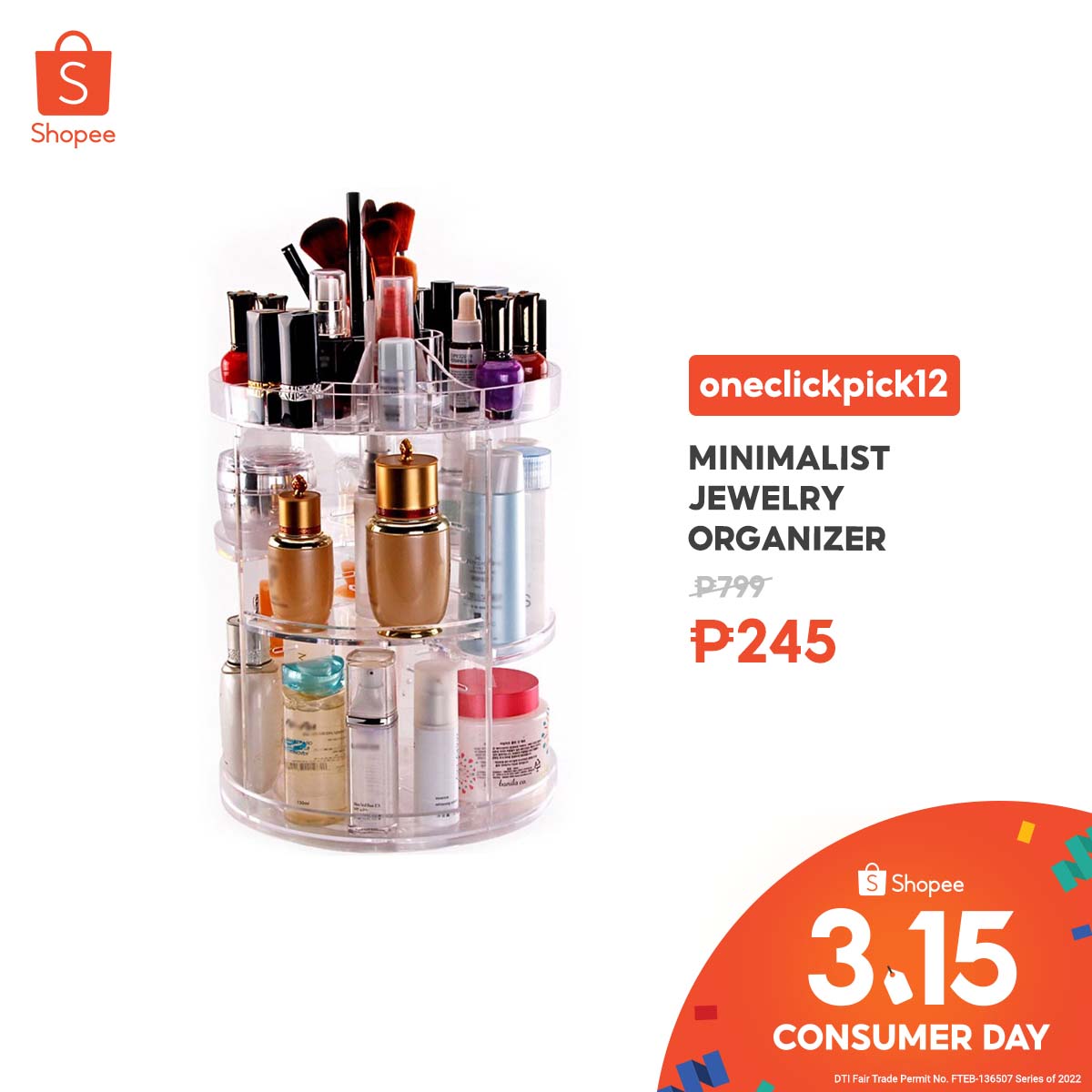 Most of us can relate to Marian, who is a self-confessed impulse buyer when shopping online. Interestingly, her purchases are mostly useful house items that keep her valuables organized, so she knows exactly where everything is. This Minimalist Jewelry Organizer guarantees that your prized beauty essentials are displayed in a spacious and sturdy acrylic compartment that looks perfect alongside your vanity mirror. 
Discover more products for your self-care this 3.15 Consumer Day. Enjoy big discounts on your purchase with promos such as free shipping with no minimum spend, ₱1 Deals, and 10% off daily. For more info, visit  https://shopee.ph/m/consumer-day .
Just like Marian, you too can purchase your own self-care and home essentials—without breaking your budget! Make sure to activate ShopeePay to access exclusive perks and promos such as daily free shipping and cashback vouchers. This March, enjoy 20% cashback when you scan to pay at ShopeePay's partner merchants such as Nature Republic, Novo Department Store, Brow Haus, Vice Cosmetics, Zen Zest, and more. You can also save while you shop when you checkout ShopeePay ₱1 Deals and redeem discounts in stores.
Continue your rewarding cashless experience with ShopeePay's free transfers feature and get a chance to win ₱100,000 when you send money to any bank or to any Shopee user via ShopeePay. As an additional treat, new users can get free ₱100 on their first-ever transfer (promo runs from March 8 to 17). This 3.15 Consumer Day, don't miss out on more exclusive vouchers, 50% off on load across all networks and up to 100% cashback on your monthly bills from over 60 billers when you use ShopeePay!
Looking for the best customer care on all things Shopee? For all your questions and concerns, Shopee Cares PH is here to help. Follow @ShopeeCaresPH on Twitter and Facebook, where you and the rest of the Shopee Fam can come together to find answers and get the care you deserve.
Have an even more rewarding shopping experience when you tier up your Shopee Loyalty level to Gold and Platinum so you can avail for unlimited Free Shipping vouchers. For more info, visit https://loyalty.shopee.ph/ in the Shopee App.  
Download the Shopee app for free via the App Store or Google Play.
About Shopee
Shopee is the leading e-commerce platform in Southeast Asia & Taiwan. Shopee connects shoppers, brands, and sellers across Asia and other fast-growing markets, empowering anyone to buy and sell anywhere and at any time. 
Shopee offers an easy, secure, and engaging experience that is enjoyed by millions of people daily. It offers a wide product assortment, supported by integrated payments and logistics, as well as popular entertainment features tailored for each market. Shopee is also a key contributor to the region's digital economy with a firm commitment to helping brands and entrepreneurs succeed in e-commerce.
Shopee is a part of Sea Limited (NYSE:SE), a leading global consumer internet company. In addition to Shopee, Sea's other core businesses include its digital entertainment arm, Garena, and digital financial services arm, SeaMoney. Sea's mission is to better the lives of consumers and small businesses with technology.
About Shopee Mall
Shopee Mall is the region's leading online mall offering one-stop access to a wide range of international and local brands and retailers. Shoppers can enjoy three guarantees delivered by Shopee Mall—100% authentic products, free returns and free shipping. With always-on deals, entertainment and a robust loyalty programme, Shopee Mall offers an unparalleled online shopping experience and best value all year round.