- Advertisement -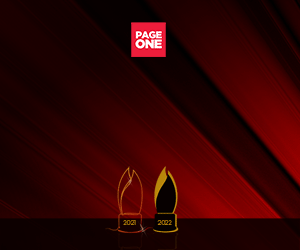 Image from MB.com.ph
Boxing's only eight-division world champion, Manny "Pacman" Pacquiao, is at the tail end of his career. Experts are convinced the fiery Filipino fighter is but one bout away from retirement, although Pacquiao and his Hall-of-Fame trainer Freddie Roach have a few opponents in mind that the 41-year-old veteran wants to face.
Roach says Pacquiao most likely will not fight in 2020, but that a ring return next year is more probable. Naturally, talks and speculation of Pacquiao's next dance partner have circulated the newswires.
If it were up to ONE Championship featherweight contender Edward "The Ferocious" Kelly, however, he would rather have his childhood hero ride off into the sunset.
"I think retirement may be on the table for Manny. He's already done everything he could in the ring. He was the greatest at his peak. There are a lot of young, hungry fighters coming up, and boxing is a young man's game. There's nothing left to prove," said Kelly.
Pacquiao was last seen in the ring in July 2019, when he lifted the WBA 'Super' World Welterweight Title from the previously unbeaten Keith Thurman by split decision.
Following that fight, names rumored to be in the Pacquiao sweepstakes include former world champions Danny "Swift" Garcia and Amir Khan, and former sparring partner Shawn Porter, in addition to marquee talent Errol Spence Jr., and pound-for-pound best Terence "Bud" Crawford.
While he is certainly confident Pacquiao can continue to perform at a high level against the rising young stars of boxing, Kelly says it will only end badly for the Filipino legend, win or lose.
"I totally understand why he continues to fight, and he's just an even bigger hero for continuing to carry Philippine boxing on the global stage. But if he wins, critics will say he's just fighting for the money. If he loses, they will say he's already old," said Kelly.
"We all come into sports wanting to be great. We want to be heroes for our people. But Manny is a legend because he was able to achieve that. He did it through hard work and sheer willpower. He is my inspiration. He brought his family out of poverty with his own sweat. Nothing can change that."
The 36-year-old Kelly is looking to get his career back on track, after dropping three of his last four contests. The man they call "The Ferocious" continues to work hard in the gym, training with his brothers at the famed Team Lakay in Baguio City, while waiting for the call to compete.
ONE Championship has recently resumed its flagship event schedule, and as more Asian countries begin to ease restrictions due to Covid-19, the higher the chance Filipino athletes could once again appear on the cards.
For Kelly, he will always hold Pacquiao in the highest regard, with Pacman's legacy already etched in stone. Pacquiao will always be a hero and inspiration to the Filipino people.
"Manny Pacquiao, for me, and for many fans around the world, is the greatest boxer of all time. We Filipinos are so proud of him. His name will forever be etched into the pages of history," said Kelly.
"Personally, he has inspired me a lot, not just because he is a tremendously talented boxer, because he is. But also because, to me, he's a hero. He came from literally nothing in life to make it to the pinnacle of boxing — the absolute highest levels. It's such an inspiring story. He proved that there is no dream we can't achieve if we pour ourselves into it."