For many of us, November is the time when we are all preparing for the merriest and busiest season of the year.
Christmas is nearest this month and what better way to immerse ourselves at the moment than experiencing awesome treats from Las Casas Filipinas de Acuzar located along Roosevelt Avenue, Quezon City.
Aside from bringing you to an era where some of you miss, or might want to feel and discover bits and pieces of yesteryears, Las Casas Filipinas de Acuzar also has monthly offerings for everyone to enjoy.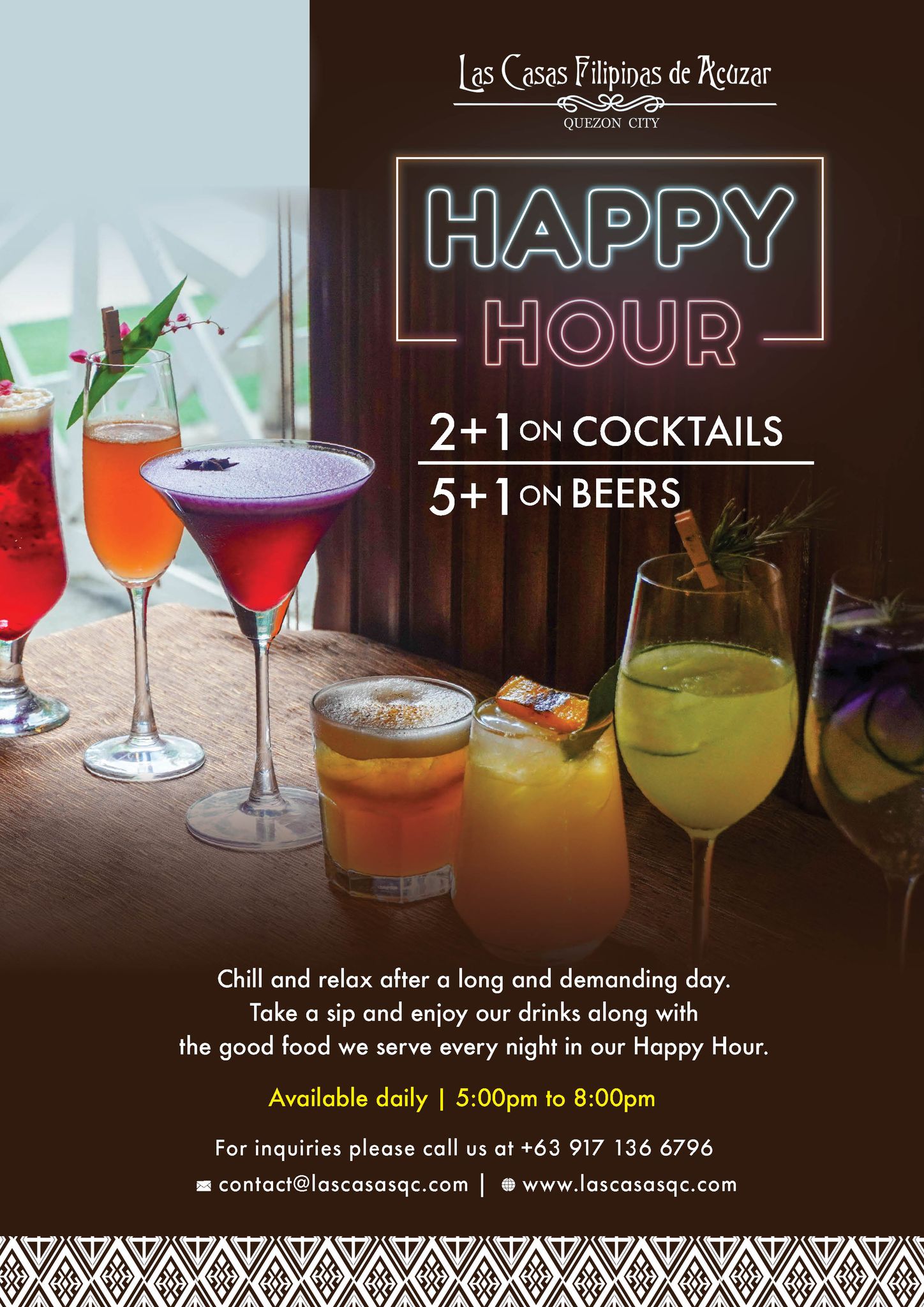 Starting October 31, 2022, Las Casas introduces its Happy Hour every day from 5:00 to 8:00 pm.
If you just had your dinner at the Kusina ni Nanay or its Italian restaurant, the La Bella Teodora, and can't get enough of the place, why not stay awhile and enjoy their Buy 2 Get 1 special cocktail of their (Bucket of Beer) Buy 5 + 1 on Beers and Lagers?
And perfectly pair them with your favorite mouth-watering dishes specially curated by their able chefs.
Take pleasure in all of these and prepare to be entertained at the Plaza with their in-house violinist, Mr. Marcel Escundo as he serenades you with his R&B music and some new Pop Songs of today.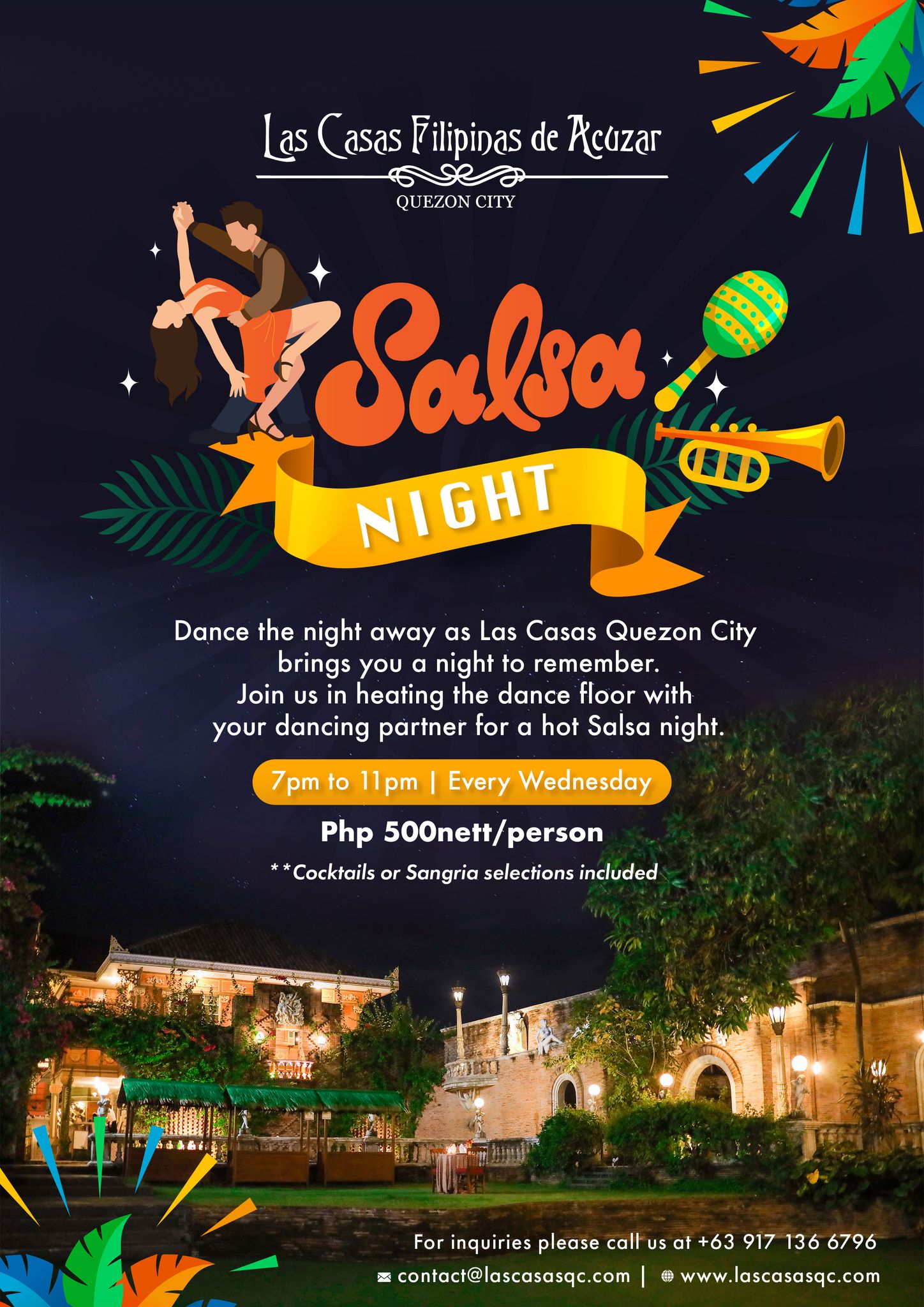 Dance your way to hot Salsa Nights all Wednesday of November (starting November 3) from 7:00 to 11:00 pm at the Garden Area with dance instructors (D.I) at hand, or you may bring your own to fully enjoy the dancefloor together with the rhythm of the music of the DJ.
There is a P500 door charge per person for the Salsa Night that comes with one choice of cocktails.
There will also be a mobile bar to provide you with your special mix requests in case you want it done your way!
You also have to fill your tummies with delectable Spanish dishes after all those dancing and grooving on the floor.
Can't get enough of dancing? Here's more!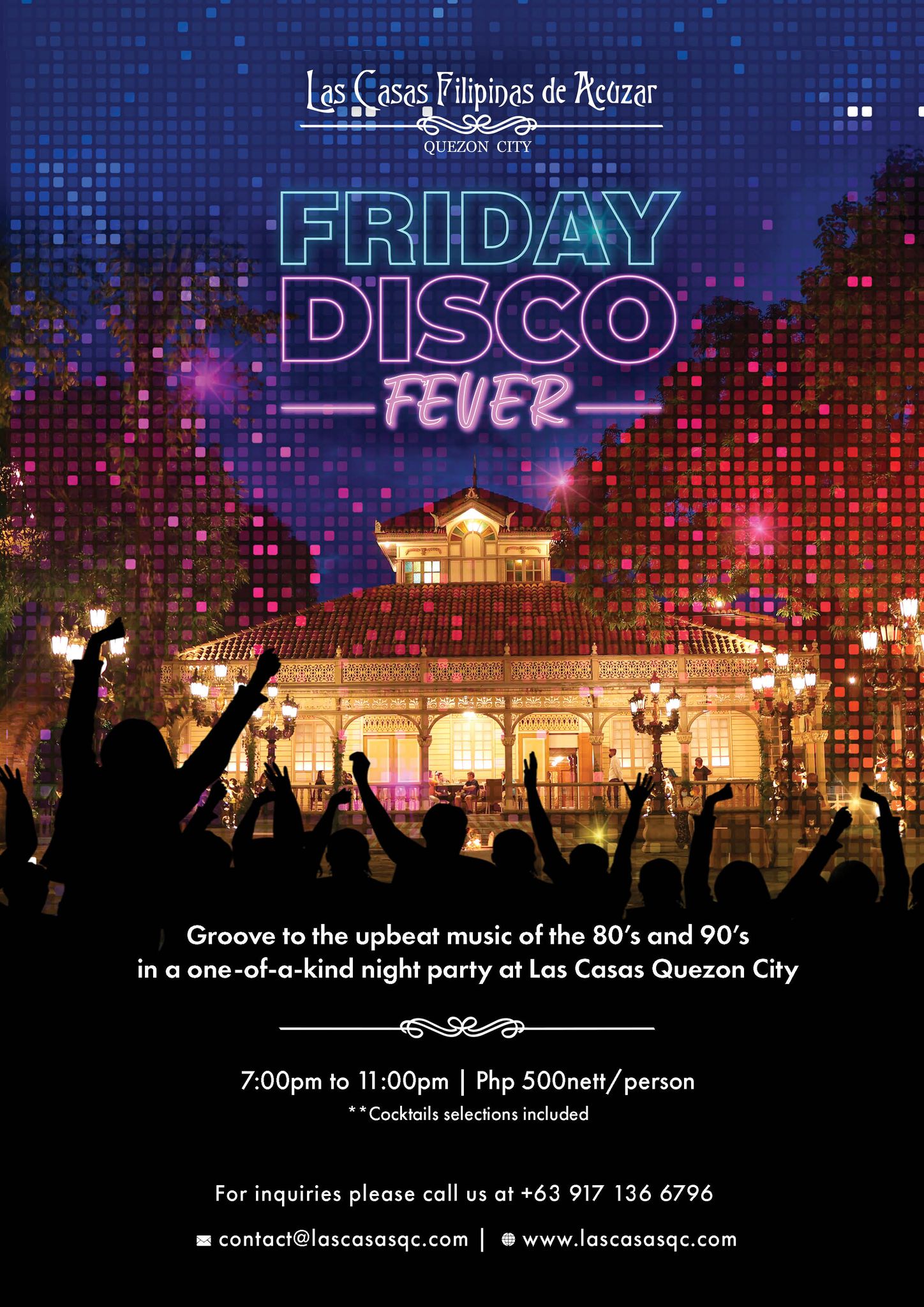 Every Friday, Las Casas will give you the 80s and 90s vibe with its Disco Fever Nights at the Garden Area from 7:00 to 11:00 pm for P500 per person. Think of 'Never Gonna Give You Up by Rick Astley, Michael Jackson's Billie Jean, Girls Just Wanna Have Fun by Cyndy Lauper, or Baby One More Time by Britney Spears! Songs we can't get enough of on the dancefloor simply keep us reeling and grooving.
There will also be D.I.s present and a live DJ will be providing the best musical choices of the era and you can also do ballroom dancing during those nights. Good food as usual will also be ready for you to partake in.
We all love to hear Christmas songs to make us truly feel the holiday spirit is upon us.
And for us Filipinos, Christmas comes early.
It begins at the stroke of midnight on September 1!
With that being said, Las Casas is on the lookout for an angelic rendition of our Christmas tracks through their Christmas Carol Contest which will have auditions officially starting on December 1, 2022, until December 18.
Audition days are every Thursday, Friday, Saturday, and Sunday from 6:00 pm onwards.
The Grand Finals will be on December 23.
But even before the Christmas Carol Contest begins, Las Casas will have their own Christmas Tree Lighting on November 26, 2022, at 6:00 pm with special guests and live performers plus Cocktails and Buffet for guests.
Visit us at Las Casas Quezon City, located at 134 Roosevelt Avenue, San Francisco del Monte, Quezon City.
For more details and inquiries, email us at contact@lascasasqc.com or call 09171366796 or 09338224522.