OPPO's latest 5G-ready Series smartphone proves its a winner for gaming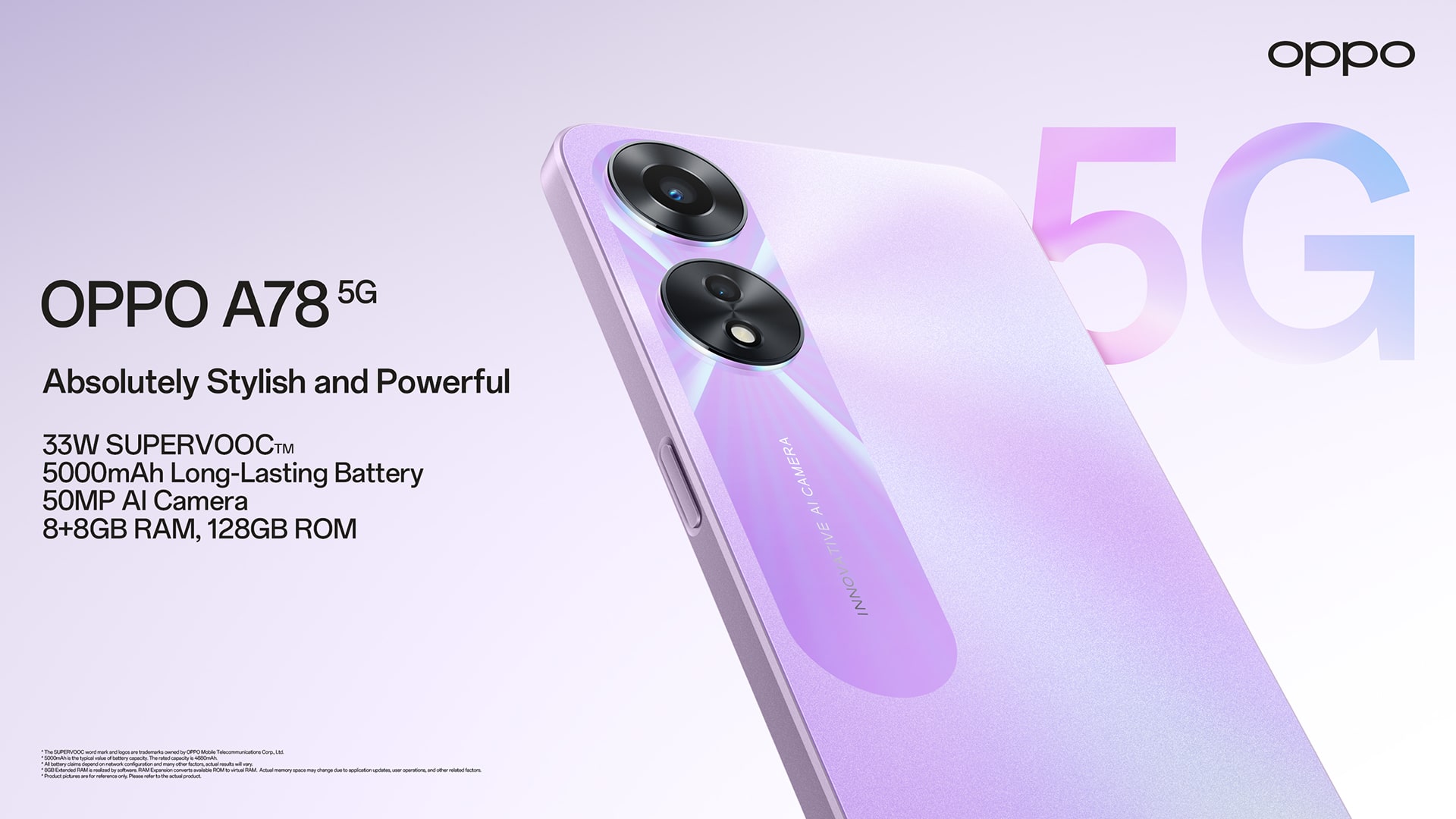 Remember when 2D brick games were the best thing to happen to mobile gaming? Now there's a wide variety of games – whether it's an interactive Multiplayer Online Battle Arena (MOBA) , a Massively Multiplayer Online Role-Playing Game (MMORPG), a mind-boggling puzzle, or an addictive arcade game. With this comes the need for more powerful devices equipped to get you through the next level of the game. 
Here are some reasons why OPPO's newest 5G-ready smartphone is a  strong choice for mobile gamers: 
Enjoy uninterrupted gaming with OPPO A78 5G's massive battery
Rank games and quests often take long to finish and could last for hours. But you don't have to worry about your battery draining quickly. 
The OPPO A78 5G's massive 5000 mAh battery gives you more time to play without having to plug in your phone. When you do need to charge, it won't be a hassle because of the 33W SUPERVOOC fast charging feature that can power up your phone in just 1 hour. 
Play hard without lags and maximize the phone's large memory and storage 
Sudden lags and glitches are every gamer's worst nightmares. That's not a problem with the OPPO A78 5G because of its massive internal storage capacity of 128GB that will allow you to download many games, no matter how large the size is. It also has 8GB expanded RAM which is very handy in switching from one application to another smoothly and keeping your phone in tip-top shape when multitasking.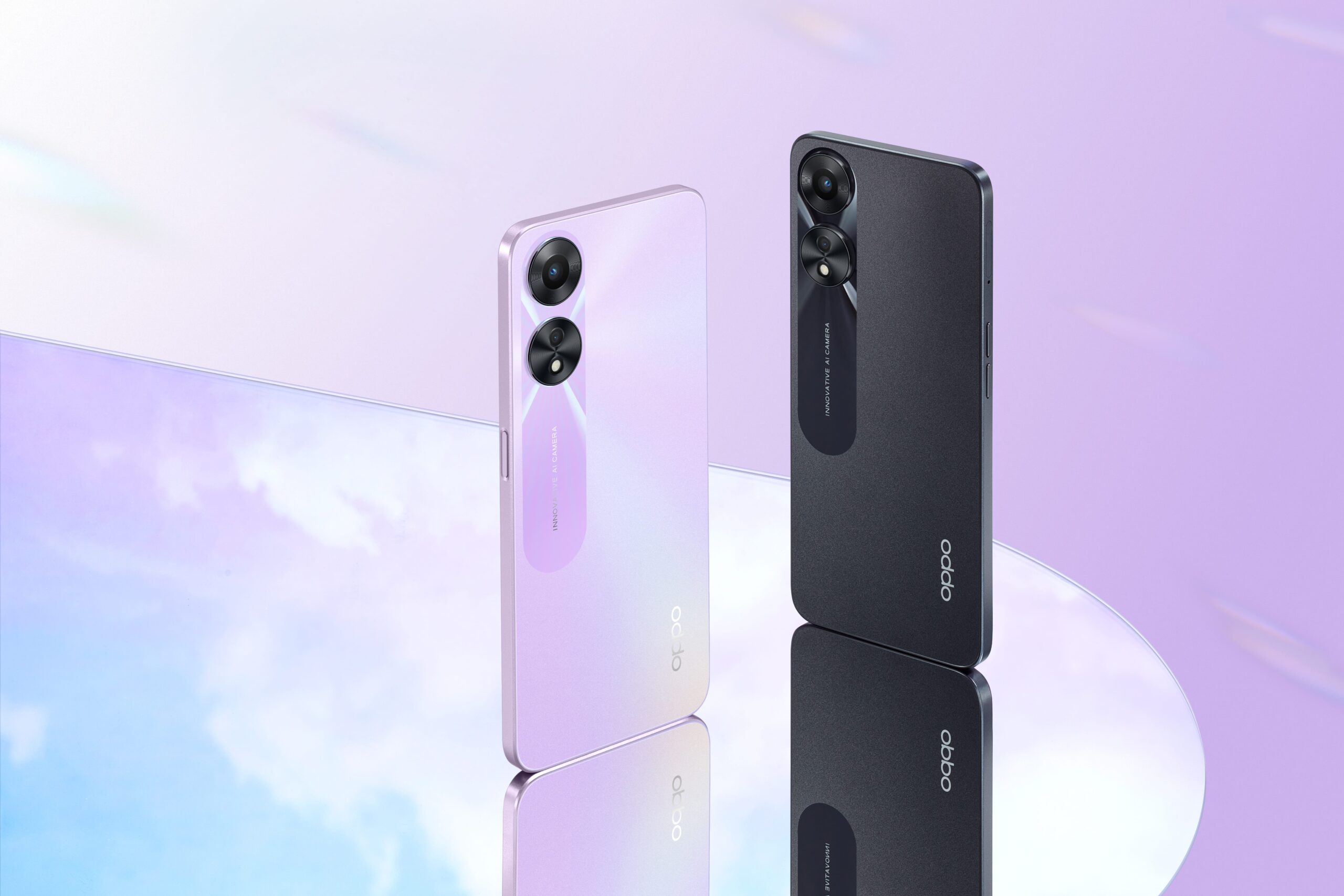 Upgrade your internet speed with 5G connection
Nothing is worse than slow data or being disconnected in the middle of an exciting game with friends. The OPPO A78 5G is a 5G-ready smartphone that ensures fast and stable internet connection while you play your solo or multiplayer video games whether you are at home or on-the-go. 
The OPPO A78 5G also has a large 6.56" screen with a 90Hz Color-rich display which enables a faster refresh-rate and more responsive touches and swipes. The LCD also covers 100% D CI-P3 gamut for more color saturation and higher accuracy that elevates your gaming experience. It also comes with Dual Stereo speakers that produce rich, powerful sound to immerse you even further in your gaming experience.
Play your games on your new smartphone that won't break the bank. The OPPO A78 5G retails at only PHP 14,999! The smartphone also features the signature OPPO Glow design that's smooth and shiny, completely finger-print proof, and scratch resistant. The OPPO A78 5G comes in two colorways – Glowing Purple and Glowing Black.
To know more about the #AbsolutelyStylishandPowerful OPPO A78 5G, visit OPPO Philippines' official website at https://www.oppo.com/ph/. You can also check OPPO Philippines' official social media pages on Facebook, YouTube, and TikTok. To get the best care for your OPPO devices, visit your nearest OPPO Care Center or contact us on our website, via Facebook.
About OPPO
OPPO is a leading global smart device brand. Since the launch of its first mobile phone – "Smiley Face" – in 2008, OPPO has been in relentless pursuit of the perfect synergy of aesthetic satisfaction and innovative technology. Today, OPPO provides a wide range of smart devices spearheaded by the Find and Reno series. Beyond devices, OPPO provides its users with the ColorOS operating system and internet services like OPPO Cloud and OPPO+. OPPO operates in more than 40 countries and regions, with 6 Research Institutes and 5 R&D Centers worldwide, as well as an International Design Center in London. More than 40,000 of OPPO's employees are dedicated to creating a better life for customers around the world.
#HappeningPH #OPPO #OPPOA785G #MMORPG