As the day of reckoning nears in The Apprentice: ONE Championship Edition, both the candidates and Chatri Sityodtong reveal unknown sides of their persons that show their humanity.
In Episode 10, Chatri Sityodtong sits down with the candidates and shows his playful, caring side. He brings the group to a soccer game with the children of Boys' Town Singapore, which he actively supports, and The Apprentice group plays with the kids, Chatri included. Meanwhile, the forever fierce and unemotional Pinoy bet, Louie Sangalang, breaks down on the way and reveals his soft side. In tears, he talks about how his past mistakes fuel him in the competition.
In the business challenge, Team Valor and Team Conquest are dissolved.  The candidates now belong to just one team and they must both work together and fend off for themselves.
Playful Chatri, Tearful Louie: Episode 10 Reveals "The Apprentice" Cast's Secret Sides
A different side of ONE Championship Chairman and CEO Chatri Sityodtong was seen in the latest episode of The Apprentice: ONE Championship Edition as he joined the cast in a breakfast feast so he could get to know each of the five remaining candidates better on a personal level.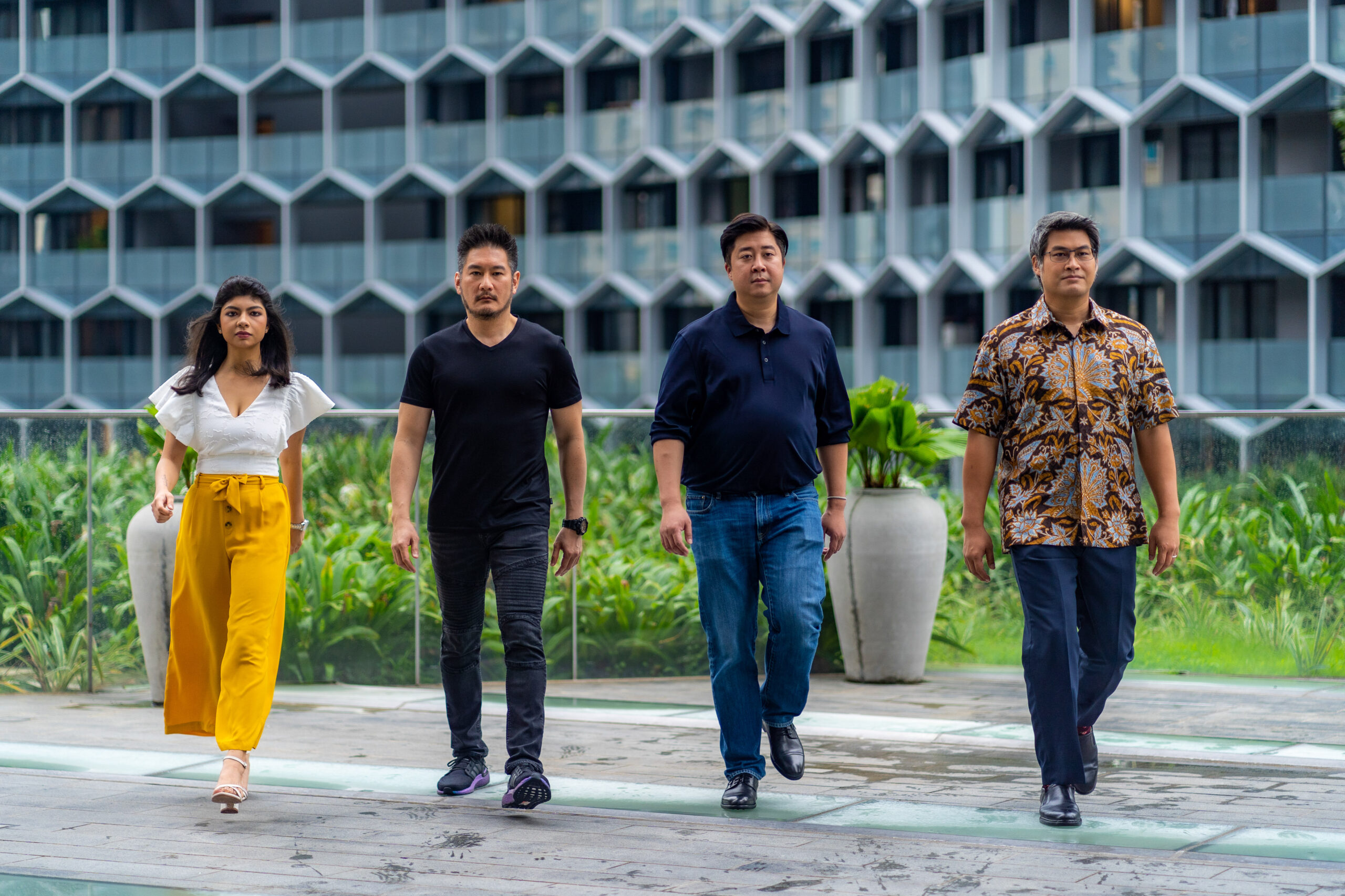 [EP 10 Teaser Video:  https://youtu.be/I-sPcZoRcnY]
Sityodtong, who has an estimated net worth of US$350 million, is the founder of the world's largest martial arts organization. He is also the host of "The Apprentice: ONE Championship Edition," where one of these candidates will earn a US $250,000 job offer to work directly as his protégé in business and ONE's new Chief of Staff.
ONE's big boss, an active donor to the Boys' Town Singapore that helps children and youth in need, also suited up with the candidates and played a game of soccer with the kids.
Episode 10 also revealed another side of the lone male candidate Louie Sangalang. Often quiet and reserved, a tearful Sangalang opened up about his personal struggles and mistakes that now drive and inspire him to do his best in the competition.
The business challenge was given a new twist. Team Valor and Team Conquest are no more, as Sangalang, Jessica Ramella, Irina Chadsey, Monica Millington, and Paulina Purnomowati come together to form one team. Under the guidance of special guests Prajna and Karuna Murdaya, billionaire entrepreneurs and brothers, candidates have to work together to organize a trade event for Jakarta International Expo (JI Expo), a state-of-the-art convention, exhibition and entertainment complex.
How did the candidates fare in the challenges? Catch the action on AXN tonight at 8:50pm and on One Sports on Monday, May 24, at 9pm.  For more information and How to Watch, check out the official site at https://www.onefc.com/theapprentice/
About "The Apprentice: ONE Championship Edition"
"The Apprentice: ONE Championship Edition" invites 16 contestants handpicked from around the world to compete in a high-stakes game of business and physical challenges. The winner will receive a US$250,000 job offer to work directly under Chairman and CEO Chatri Sityodtong for a year as his protege in Singapore.
Athletes appearing on the show include former ONE Welterweight World Champion Ben Askren, ONE Heavyweight World Champion Brandon Vera, ONE Women's Atomweight World Champion Angela Lee, ONE Flyweight World Grand Prix Champion Demetrious Johnson, Indian Wrestling Champion Ritu Phogat, and ONE Women's Strawweight World Champion Xiong Jing Nan, among others.
"The Apprentice" is one of the biggest non-scripted reality television programs in history, judging the business skills of candidates who are competing for a job offer under a high-profile CEO. It has aired in more than 120 countries. The first season of "The Apprentice: ONE Championship Edition" consists of 13 episodes.