Embracing all employees and their identities, PLDT and Smart Communications, Inc. (Smart) shine the spotlight on "Every Color, Every You" as this year's group-wide campaign for the LGBTQIA+ Pride Month in June. The theme reinforces the PLDT Group's sustainability culture that champions diversity and inclusion.
"PLDT and Smart embrace our employees' unique colors and diverse backgrounds. Guided by our core value of valuing our people as our family, we foster an inclusive working atmosphere where individual differences are respected and valued," said Gina P. Ordonez, Chief People Officer at PLDT and Smart.
Underpinned by its Diversity and Inclusion Policy, PLDT cultivates an environment characterized by openness, trust and respect. The PLDT Group does not tolerate any form of harassment, abuse, discrimination, intimidation, retaliation or prejudice.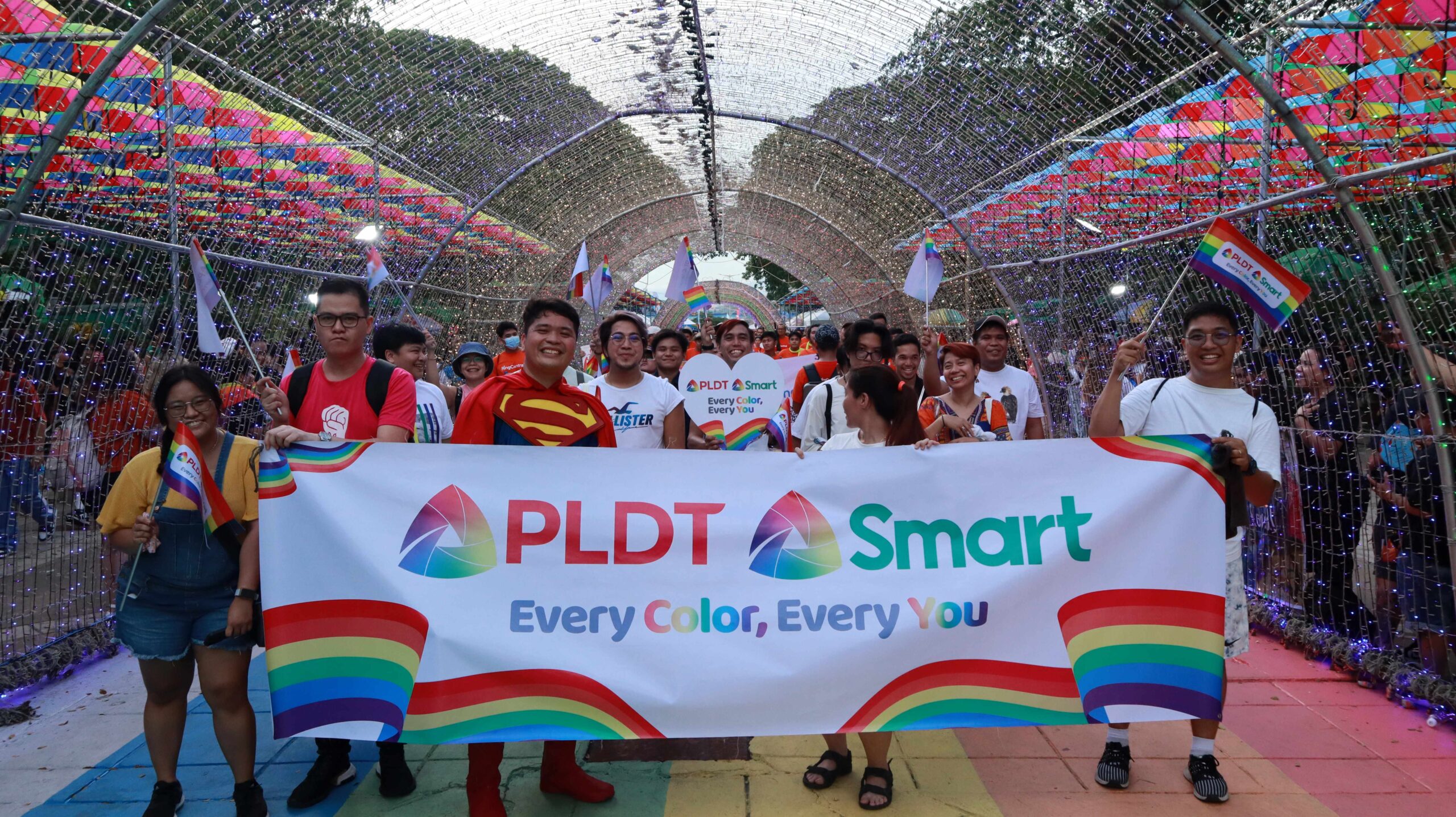 Spearheaded by the People Group, PLDT and Smart break down perceived barriers by engaging the workforce in conversations on how to be allies of LGBTQIA+ members as part of this year's Pride Month activities.
Aiming to create a safe space for all, the People Group is hosting talks on self-awareness to help LGBTQIA+ colleagues deal with the stigma and create platforms for employees to express their support.
Apart from the seminars, PLDT and Smart will also conduct various virtual engagements and tributes throughout June to show support and acceptance of LGBTQIA+ co-workers.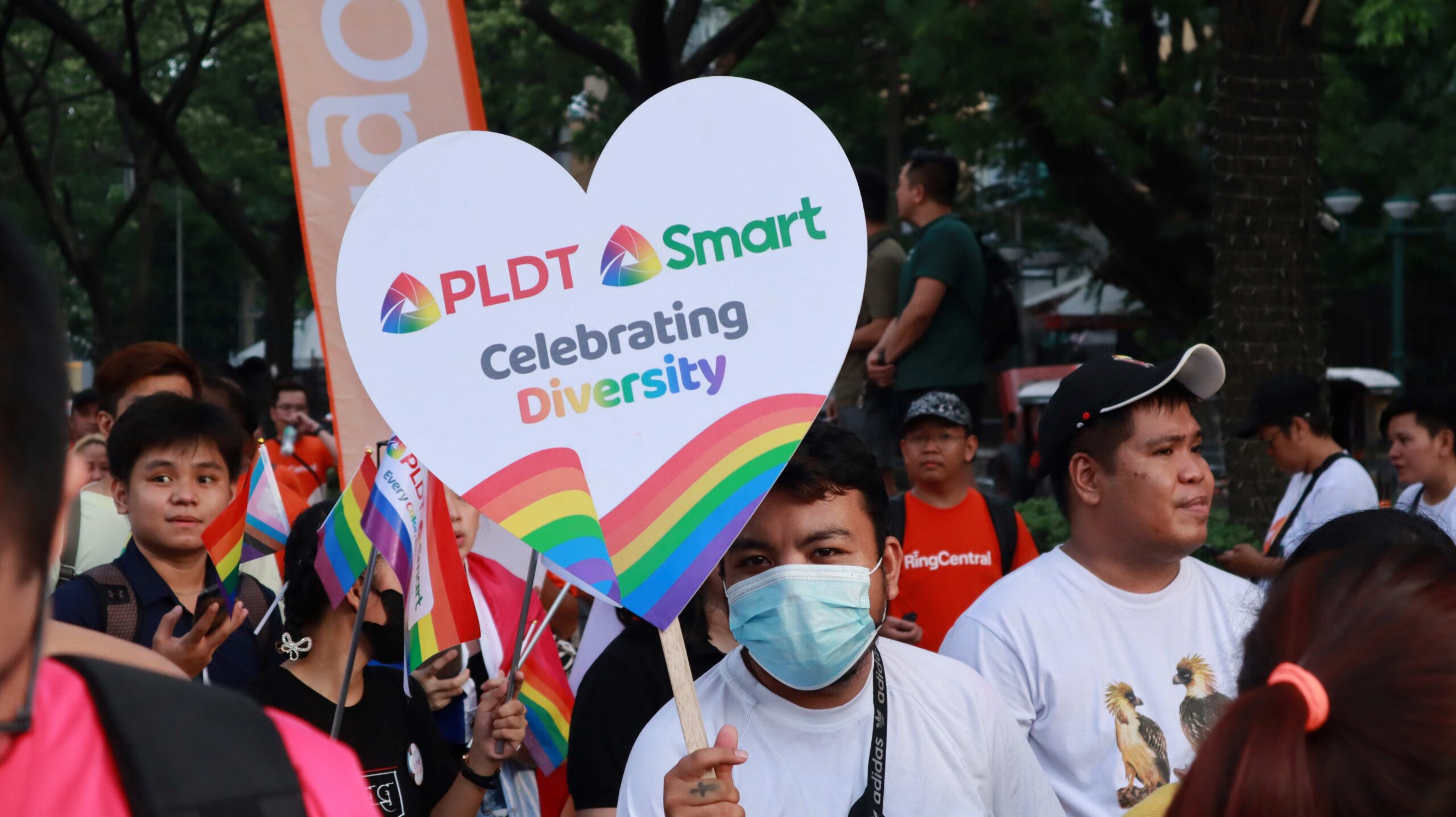 And to cap off Pride Month, PLDT and Smart supported the Pride March in Quezon City through a contingent of LGBTQIA+ employees and allies who took part in the PridePH Festival 2023 that centered on #LoveLaban for rights, dignity, freedom and love for the community.
As equal opportunity employers, PLDT and Smart recognize that diversity is an economic driver of competitiveness for companies, contributing to business success and stakeholder value, and an essential element for the attainment of the company's strategic objectives and its sustainable development. This is reflected in a group-wide non-discrimination policy in hiring.
The promotion of diversity and equality also highlights Concern, one of the four pillars that make up the PLDT Group's sustainability framework.
PLDT and Smart's initiatives for workplace gender equality underscore their commitment to help the Philippines attain the United Nations Sustainable Development Goals (UNSGDs) on SDG 5: Gender Equality and SDG 8: Decent Work and Economic Growth.
#HappeningPH #PrideMonth #PrideMonth2023 #EveryColorEveryYou #PrideMarch #SmartCommunications #Smart #PLDT #allies #LGBTQIA #SOGIE #PassSOGIEBill #gender #inclusivity #diversity