- Advertisement -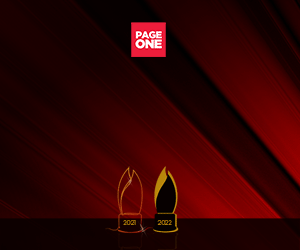 The Rising Dragon Beauty and Wellness Trading Corporation's hardworking employees and loyal distributors who are dedicated to the company's success, even though the company is still in its early years, have succeeded in making the brand and its products one of the world's most trusted top brands in the market!
This is attested to by award-giving bodies, such as Asia Leaders Awards and the Rising Tigers Man of the Year 2022, honoring Leo Ortiz and Jeff Tan as the Princes of Skin Care!
Jeff and Leo, have been helping thousands of people and families to survive and thrive during the pandemic, and provide an opportunity for them to earn and can catapult changes to their lives and businesses to succeed. Leo as a young leader also focus on customer experience because he believes that customers' perceptions can make or break the business.
Leo, Just 36 years old and graduated as cum laude, a registered nurse and now top of his league and dubbed now as the "Prince of Health & Wellness" for the overwhelming success of the brands under him such as GlutaLipo and Beauty Vault with 25,000 distributors.
Leo is not stopping as he keeps on launching new products as his way of innovating and producing world-class health and wellness items not just for Filipinos but loyal users globally.
Now with Jeff Tan, Leo's business and life partner, together, they made the company more successful.
A Rising Tiger
"Being a rising tiger and a nation builder is a huge responsibility, great honor and a commitment. A great honor because it symbolizes the achievements, sacrifices and hardwork of my team, the organization and the company and the people behind the success of Rising Dragon. A great honor dedicated with blood, sweat, tears and success as we rise to the challenge."
For Leo being a leader is also a huge responsibility and commitment. He believes that it's his responsibility to serve the distributors, resellers and end-users and the responsibility with the employees. A commitment to provide world-class quality products that are very safe and effective, and a commitment also to uplift the livelihood of many Filipinos through distributorship and reselling.
For this year, Rising Tigers Magazine, the most distributed magazine right now in National Bookstores launched the "Rising Tigers Ball" highlighting the men and women who are making a difference in the country today with "Men of the Year and Women of Substance" awards.
The list of honorees is as follows:
Senator Miguel Zubiri
Capt. Stanley Ng of Philippine Airlines
Gerald "Gerry" J. Santos of Mr. Freeze Tube Ice
Ronald Daniel Mascariñas of Chooks2Go
Atty. Salvador Panelo
Leo Ortiz of Glutalipo
Walther Uzi Buenavista of Shawarma Shack
Jeffrey Amurao Geronimo of AquaSkin
Rico Hizon of CNN
Christian Bautista
Congresswoman Ruth Mariano Hernandez
Jessa Macaraig of The Pretty You
Ghie Pangilinan of Skin Magical
Pia Arellano of Transunion
Sarah Mateo of SPD Jobs
Congresswoman Richelle Singson Michael
The event was held at the Maynila Ballroom of the historic Manila Hotel with a welcome address by former Senator and president of Manila Hotel, Atty. Joey Lina followed by the Keynote speaker, Ambassador of Poland, His Excellency Jarosław Szczepankiewicz, who had previously served as the Polish ambassador to Ethiopia between 2008 and 2012.
High society, business leaders, and rising tigers who attended include:
Becky Garcia
Ambassador of Romania Răduţa Dana Matache
former Philippine Ambassador to Russia Vic Garcia and Madam Connie Guanzon Garcia
Franchise Guru Butz Bartolome
Jorge and Frieda Hizon
Manny Victorio
Dr. George Sarakinis
Rey Langit
Merle Mendoza
Usec Sandy Montano
Richie Cuna of Kurimi & Fiorgelato
Remy Bondad
Andria Nicolas
Grace Bondad Nicolas of Tag Media Group
Etihad Airways General Manager Saeed and wife Ruth Eltanal
The main objective of the ball is to celebrate these leaders to be emulated and to inspire others with their challenges and success. Check the website to know more about the magazine, rising-tigers.asia or call 09778978877. Email at president@rising-tigers.asia