Bringing the Presidential Grandsons in Laguna is a pleasure for the attendees of the much awaited Health, Sustainability and Good Food Forum organized by the events queen, Grace Bondad Nicolas and the CEO of the most in demand chocolate cake in Laguna, Merle Balicao of Mernels, but there's also one speaker who caught everyone's attention for his wit, relaxed and fun presentation.
Meet Joey Garcia
Joey started to join the family business in 2000 as a marketing staff and soon established and professionalized the department that paved the way to grow the business into a world class restaurant group. He is the current COO of Rairaiken Restaurant group that owns brands Rairaiken, Oishi Batchoi, Tokyo Joe and Ramen Metro, the Current CEO of Takara Treasure Corp that owns Takara Place Hotel and Events venue in San Pedro Laguna.
For the community
Joey served with different positions in non profit organization and currently holds a position in the Church as head deacon and former president of JCI Makati and member of Makati Tourism Foundation Incorporated.
A father of four children and a husband to Marinel Garcia; an entrepreneur with business interests in food, hotel and franchising business.
Rags to riches story
Joey shared the story of his father who was once a dishwasher in a Japanese restaurant. Mr. Benjamin Garcia in 1977 did the hard work for the family to survive.
The Entrepreneurs Journey
According to Joey, it's easy to start a business especially if you are optimistic. But you need to check also the performance of the business since part of it is always a struggle. They experienced it especially when there's a financial crisis and this pandemic. Most of their stores closes. But for him, pandemic can be a time of crisis or a time of opportunity.
Overcoming and bouncing back
As of today, Joey invested to different industries like food retail and real estate. He shared also some of the strategies for the audience to have in mind; Disruptive, Innovative, Collaborate, Knowledgeable and Skilled. He believes that everyone has talent, you just need to know and utylise it to be a successful person.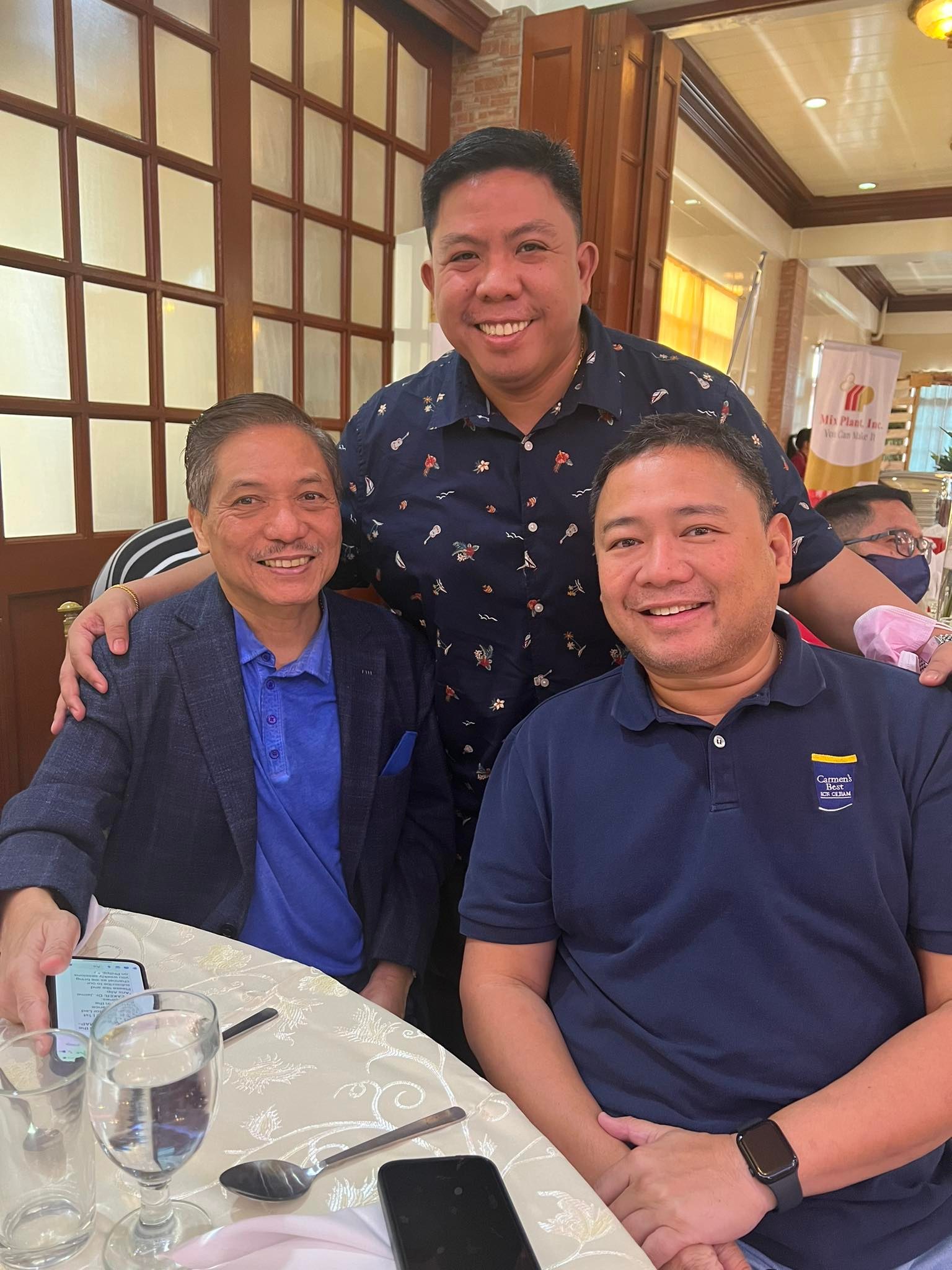 Two of the suppliers of Mernel's, San Miguel Mills and Puratos have representatives as speakers to share the best practices of the companies and 3 are entrepreneurs like Joey Garcia of Rairaiken Group of Companies and includes two of the grandsons of the former Philippine presidents; Paco Magsaysay and Robert Laurel Yupangco.
The ultra successful and nation builders; Paco Magsaysay of Carmen's Best Ice Cream and Robert Laurel Yupangco of Yupangco Group of Companies for the first time attended and shared the same stage as speakers to different chamber of commerce members, business owners and non government organizations.
Robert, Paco and Joey shared the history of their companies, on how they started and also how they bounced back.
Merle Balicao, the CEO of Mernel's and the co organizer of the event did the closing remarks was also joined by her husband, Nelson Balicao and daughter Carmela.
Tag Media Group co founder Engr. Grace Bondad Nicolas, the co organizer of the event and who moderated the panel discussion was entertaining the guests. The event was in collaboration with Los Baños Chamber of Commerce and Industry headed by Rommel Caranto who did the welcome address. The Master of Ceremony was Ronald Calibo, Marketing of Mernels and part of Los Baños Chamber of Commerce.
"It's all about collaboration and innovation." – Joey Garcia
"It's about authenticity."- Paco Magsaysay
"Only Filipinos can love Filipinos."- Robert Laurel Yupangco
Paco and Robert are both serial entrepreneurs and ultra successful on what they are doing. Recently, Carmen's Best Ice Cream was acquired by the MVP Group of Companies and now owns 51% of the company, that makes them as the majority owner.
Robert owns 38 businesses that includes 5 Themed Parks, restaurants, real estates and financial institutions.
"This is the first in Los Baños and maybe in Laguna, bringing these two grandsons of the presidents and highly successful entrepreneurs like Paco and Robert is a pleasure. They shared valuable insights and strategies on how to be a successful entrepreneurs. I'm grateful also to them for the trust. Also grateful to Mernel's for this collaboration. Joey on the other hand I would say became the superstar of the show for his fun and witty discussion that makes the attendees focused in his presentation. The learning experience is surreal. It was a productive day."- Grace Bondad Nicolas
Objective of the event is to highlight the food sustainability, challenges and success of these leaders to be emulated. Also to get more information about the speakers strategies for a successful business.