Biscuits in tin can packaging has been around for centuries and is an art form in itself.
Rebisco Designer Tin Cans featuring the works of contemporary and budding artists—Aljo Pingol, Dominic Rubio, and three young artists from Rizal—keep the tradition alive!
Besides being a good gift idea for the holidays, the limited-edition cans are "a gift that gives."
Every can sold helps support the students of two arts and design schools: the Regional Lead School of the Arts in Angono (RLSAA) and the Calbayog Arts and Design School of Easter Visayas (CADSEV) in Calbayog, Samar.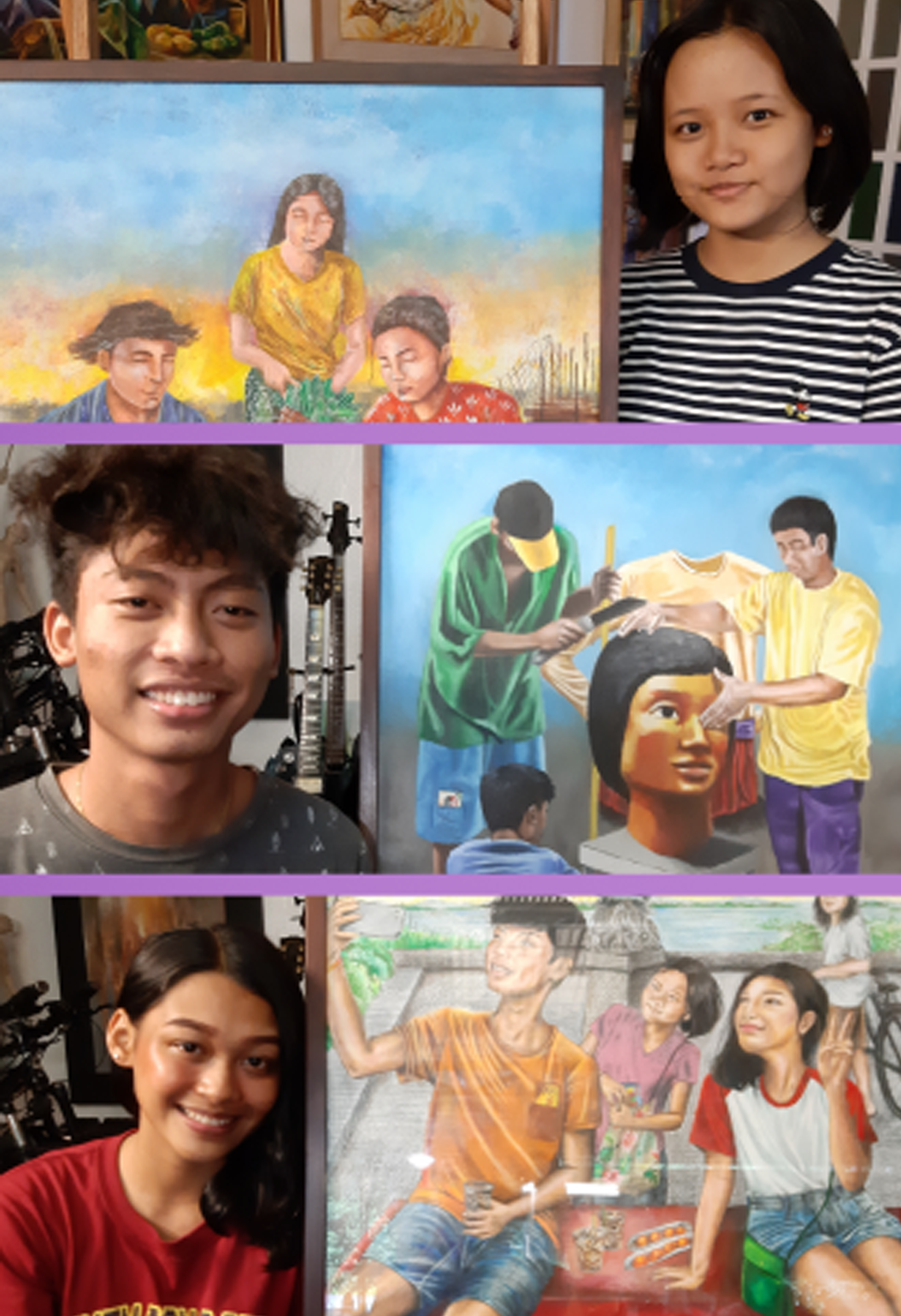 Tin Can Art: Give the Gift That Gives This Christmas
Tin Can Beginnings
Did you know that the practice of packaging biscuits and cookies in tin cans has been around since the 16th century?
European voyagers packed biscuits as snacks for long trips and placed them in cans. Several hundred years later airtight cans, meant to store biscuits so they would not crumble and stay oven-fresh, were invented.
Since then, tin cans have been the best containers for biscuits and cookies, evolving into pretty things that people kept, collected and reused.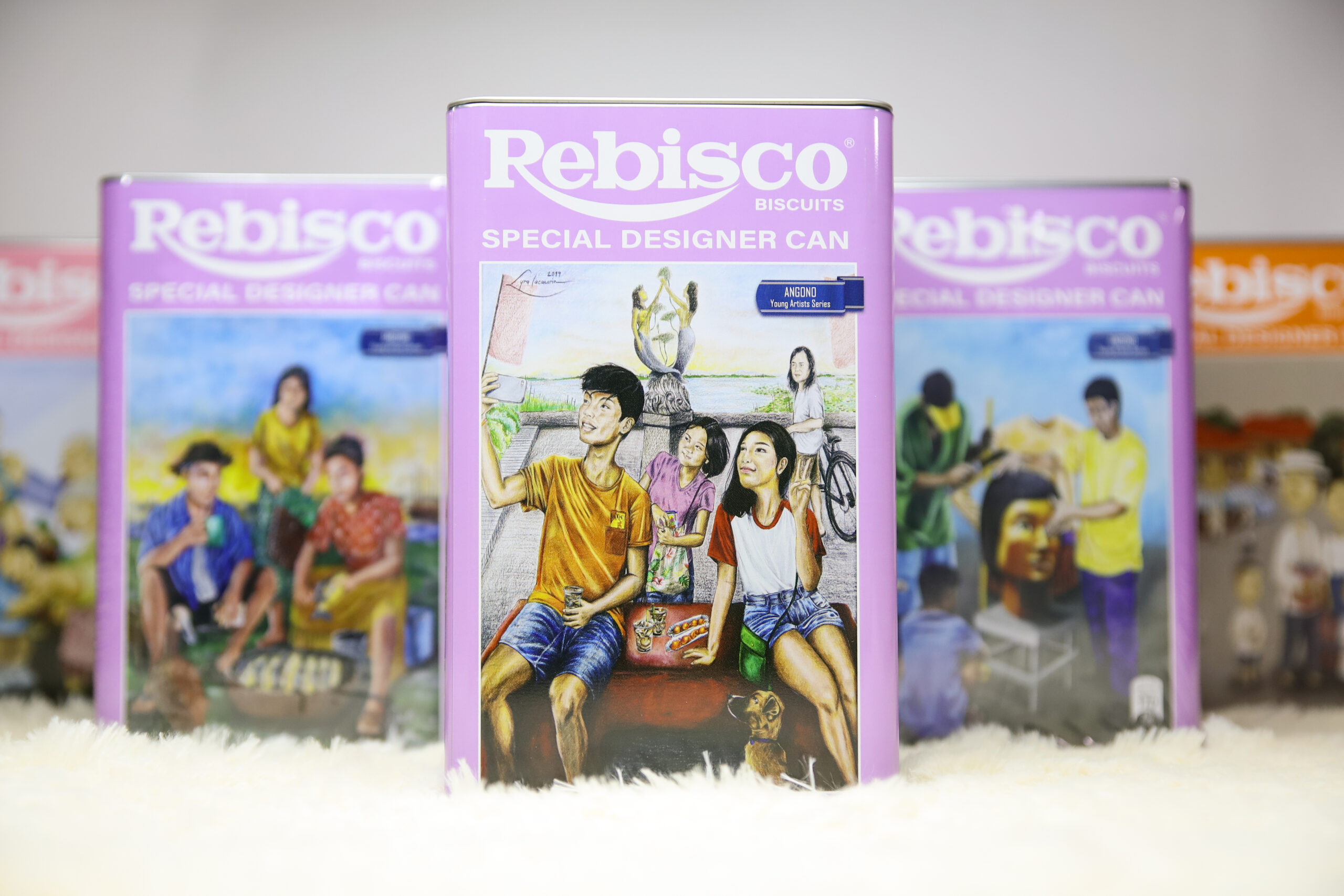 This year, Rebisco is keeping the biscuits-in-tin cans tradition alive with its Special Edition Designer Cans.
First introduced in 2018, each designer can is a mini version of the big, iconic Rebisco tin cans that have been favorite Pinoy pasalubongs for generations.
Tin Can Art Today
Look. The works of artists, both contemporary and budding talents—Dominic Rubio, Aljo Pingol, plus three young artists from Regional Lead School of the Arts in Angono (RLSAA), Julia Baluyot, Dave Dauz, and Lyra Lacanaria—are immortalized on the sides of the special edition tin cans.
Familiar Filipino scenes, traditions, local heritage and everyday life are celebrated in bold, playful, dramatic and whimsical styles using striking, soothing and exciting colors.
The artworks are original and unique to the designer cans.
This Christmas, if you're looking for a gift that's beautiful, meaningful, filled with goodies to the brim and literally a work of art, Rebisco's Special Edition Designer Cans would make perfect presents.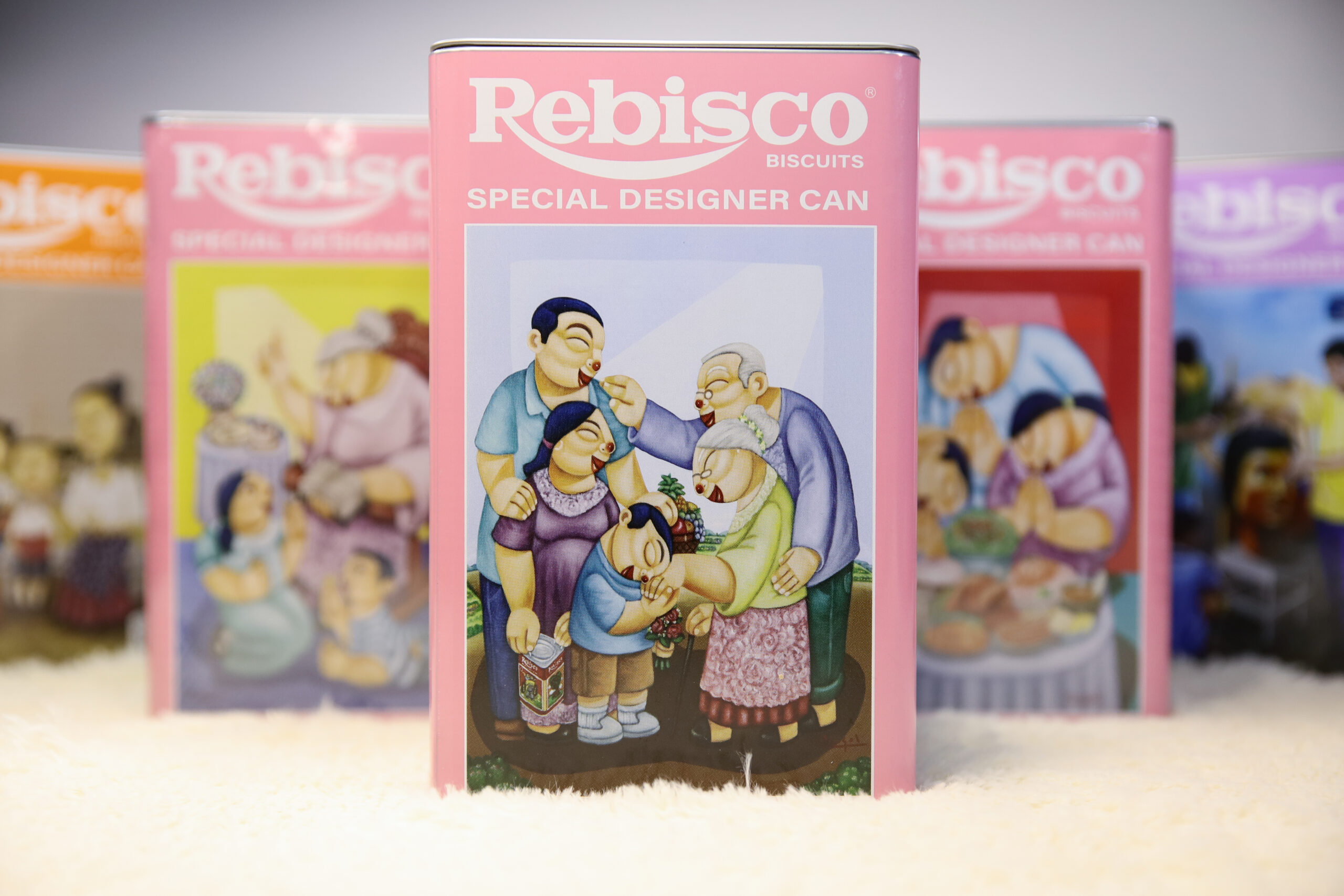 Why You Should Buy Rebisco Designer Tin Cans
These junior-sized cans are not just lovingly packed with premium Rebisco biscuits, cookies, crackers and wafers, they are meant to be decorative pieces to be collected and displayed.
They can be multifunctional containers too.
But the tin cans are not just all about aesthetic values.
Each can is called "the gift that gives" because every can sold helps support the young student artists of the School of the Arts in Angono and the Calbayog Arts and Design School of Eastern Visayas (CADSEV) in Calbayog, Samar.
Rebisco is providing the schools with art essentials, equipment, and other resources that will help young art scholars pursue their creative dreams in various art forms.
The contents of the designer tin cans are delightful as well.
Only premium Rebisco products—Rebisco Sandwich Choco, Rebisco Sandwich Cream, Rebisco Cracker Plain, Rebisco Cracker Honey Butter, Wafertime Choco, Choco Mucho Cookies Choco, Choco Mucho Cookies White Choco, Hansel Crackers, and Hansel Mocha—are in each can.
Hygienically packaged and sealed, each designer tin can is a safe and thoughtful Holiday gift.
Very affordable at P195 each, they are available at the Rebisco Flagship Stores on Shopee and Lazada.