- Advertisement -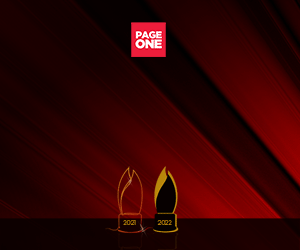 Dr Zen's Philippines gives all Filipinos an easy way to show that love is in the air and, more importantly, SHARE THIS LOVE with their latest product innovations, exciting promos, and powerful health essentials for you, your family, friends, and households.
Share the Love with Dr Zen's Quercetin Food Supplement
There is no better way to show and share our love than to enable loved ones to live and lead healthy lives with boosted immunity to help them fight off ailments, slow down aging, and strengthen resistance.
For this, Dr Zen's Quercetin is one of the best gifts you can give them for optimum health.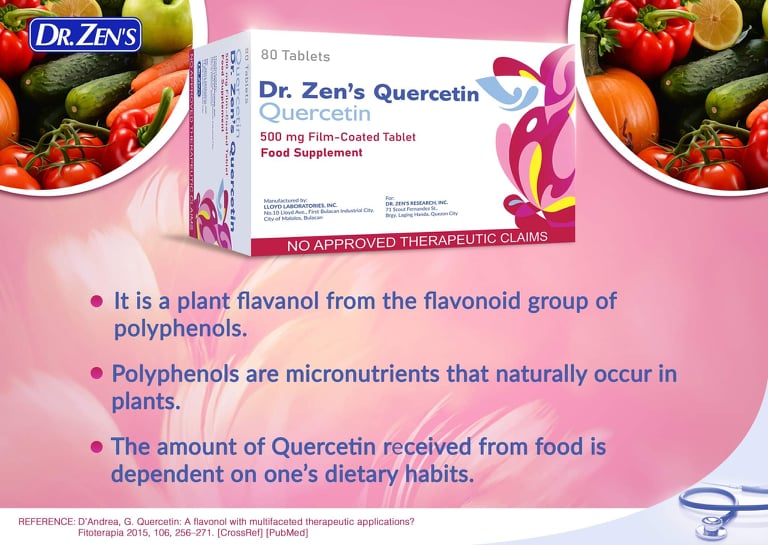 Quercetin is an essential and highly useful flavonol antioxidant in fruits and vegetables like apples, berries, broccoli, cherries, grapes, red onions, tea, and tomatoes as well as medicinal plants like Ginko biloba.
It is especially concentrated around the red rims and near the roots of red onions and in organically grown tomatoes, but since we don't really snack on onions and tomatoes—I love tomatoes!—Dr Zen's 500mg tablets are an awesome supplement for the whole family.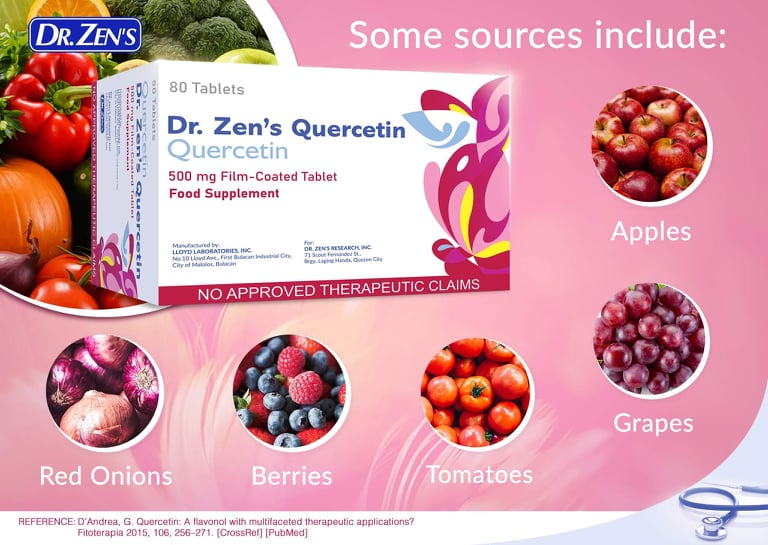 What is most wonderful about antioxidants like Quercetin is that they are also anti-inflammatory and have tons of benefits as well as protective properties to help keep us and loved ones in tiptop shape, in the pink of health, and well-protected from a variety of common conditions.
Studies have shown that Quercetin can potentially protect us from COVID-19, for one; and, it's also good for the heart, with hypertension and heart diseases prevalent among parents and grandparents, even healthy ones; as well as against cancer, arthritis, and allergies!
Quercetin basically covers the whole family up to several generations up and down, from the teens up to the grandparents!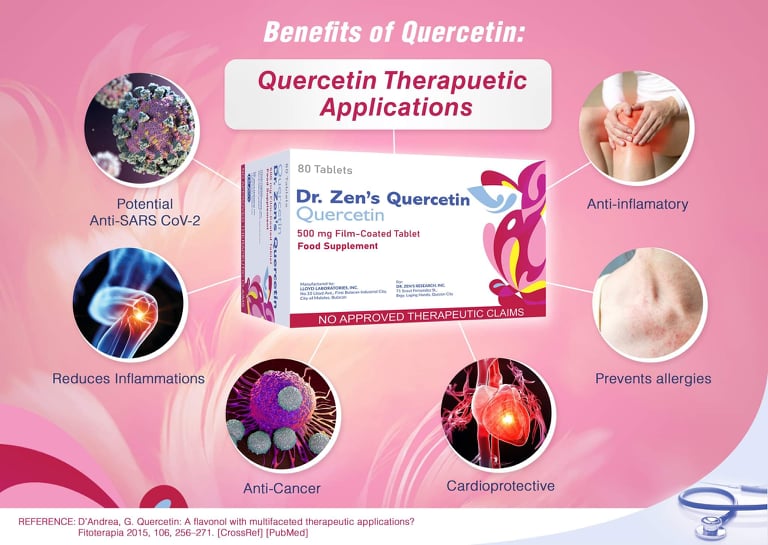 Dr. Zen's Quercetin is manufactured by Lloyd Laboratories, with more than 30 years of manufacturing reputation here in the Philippines, ensuring you of only the best, top-quality, and safest products for everyone.
For less than P2,000 per box of 80, you can already have the whole household protected while sharing the love!
Dr. Zen's Quercetin is available in all Mercury outlets nationwide.
Share the Love with PuriFirst Air Purifiers
Dr Zen's also makes sharing the love this February easier for the whole family through PuriFirst Home Air Purifier and Deodorizer for households to keep air allergen-, dust-, odor-, and pollutant-free.
Dr Zen's PuriFirst Air Purifier features seven powerful HEPA filters for the cleanest, purest breathable air for our loved ones—with a red signal light that reminds you that your filters already need cleaning and one-year free service warranty!
So, if you have family members with asthma or allergies, this is the best investment you can have in these uncertain times with airborne viruses, dander due to our lovely dogs and cats, and food odors with the popularity of home cooking.
For car owners, PuriFirst Car Air Purifier is your best friend for safe air during travels, while for bigger households, offices, and clinics, PuriFirst Double 6 Air Purification System.
If you wish to win a PuriFirst Car Air Purifier, try these ongoing contests—a photo-sharing completion and a Tiktok dance video contest—and test your luck for the love of family!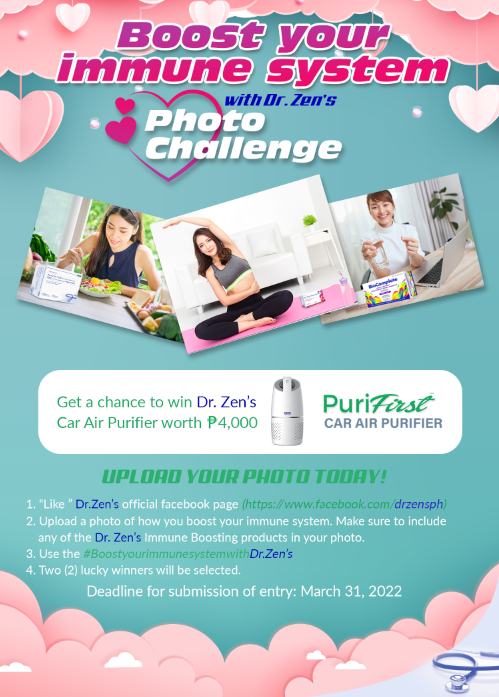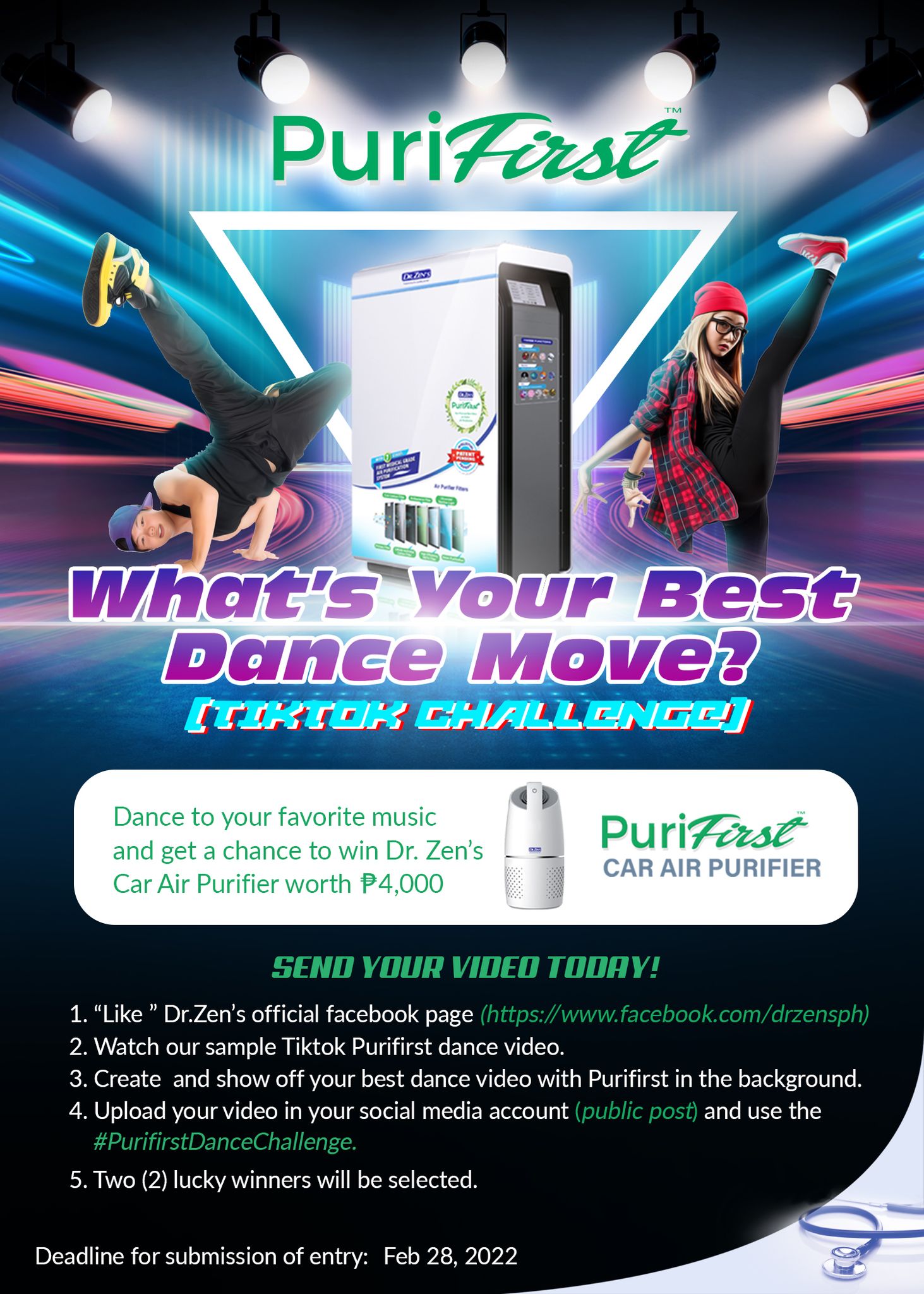 For more promos, visit Dr Zen's Facebook page https://www.facebook.com/drzensph.