- Advertisement -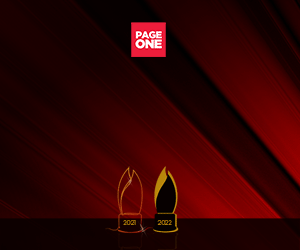 Smart Asset Managers (SAM) launches SAMKoin, SAM's very own digital currency, to formally open doors to Phase 2 of its awesome opportunity offerings during a bloggers event at their new Philippine office at the KMC Picadilly Star Building in BGC.
This milestone expands the perks and privileges of all SAM App subscribers who have experienced their US$20 minimum top up earn 10% rewards monthly since the eWallet launched in 2020 by providing them with their own digital currency this 2021.
With 1 SAMKoin equivalent to US$1, subscribers have the chance to save up by opening a SAMKoin account that they can use for cashless transactions while leaving their subscriptions untouched and continually earning points.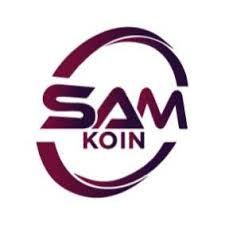 According to SAM's Executive Technical Development Director Ricardo "Erick" Alvaro, "SAMKoin was developed based on the Ethereum platform primarily so that the SAM community of subscribers can have their own primary mode of exchange."
SAMKoin is so flexible that it can be conveniently used to:
1.  Buy SAM subscriptions
2.  Trade on Global Exchanger
3.  Hold instead of sell cryptocurrency
4.  Redeem your Rewards Points
5.  Cash out or Sell via VISA
6.  Shop
7.  Pay merchants
8.  Pay utilities
9.  Use for and within the community
10.  Buy MAP or Merchant Acceleration Program 
MAP or Merchant Acceleration Program is Phase 3 of SAM's roll out in the Philippines, which levels up member's subscriptions and gives their SAMKoin business potentials by enabling them to take advantage of various SAM corporate partners in various industries.
Meantime, listen to SAM's Technical Development` Manager Erick Alvaro inviting people to the SAMKoin launch!
SAM Digital Technologies is registered in Australia under the AUSTRAC and is currently completing its Philippine registration under the endorsement of the Central Bank of the Philippines.
Visit Smart Asset Managers at KMC Coworking and Virtual Space, 20/F Picadilly Star Building, 4th Avenue corner 27th Street, Fort Bonifacio Global City, Taguig, Metro Manila 1632 or call them at (+61) 420 575 422, (+63) 919 0098 037, or (+60) 19 899 8843.
You may also email them at info@smartassetmanagers.com or read more on their website, www.samkoin.com.
#SAMKoin #SAMPhilippinesHQ #SAMKoinLaunch #SAMPD #SAMDT #SAMApp #SmartAssetManagers #digitalcurrency #Ethereumbased #KMCCoworkingSpace #BGC #digitalmoney #SAMsubscribers #HappeningPH