Multi-talented artist NICOLE LAUREL is all set to release her new song "Christmas Without You" on November 26 on Spotify.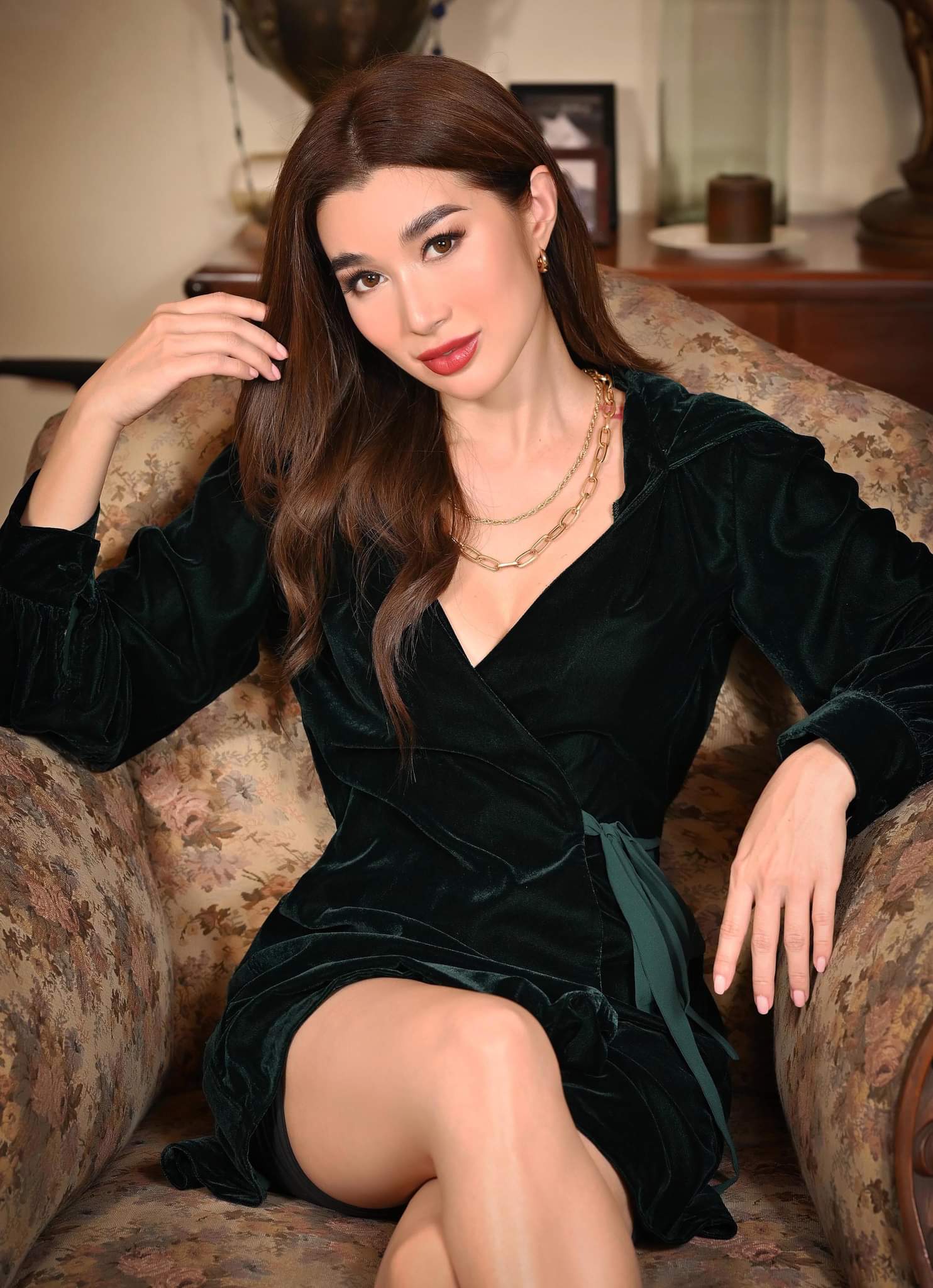 "Christmas Without You" is a prequel of sorts to last year's original composition "See You This Christmas."
This year's composition describes a couple saying their sweet goodbyes and exchanging well wishes as one of them needs to leave to work abroad to support their loved one.
The characters continue to find ways to remain hopeful during the holiday season, even if they are separated from one another.
It is through the little holiday rituals they once shared, that the memory of one another comes alive, and they are renewed by the thought of being together again in due time.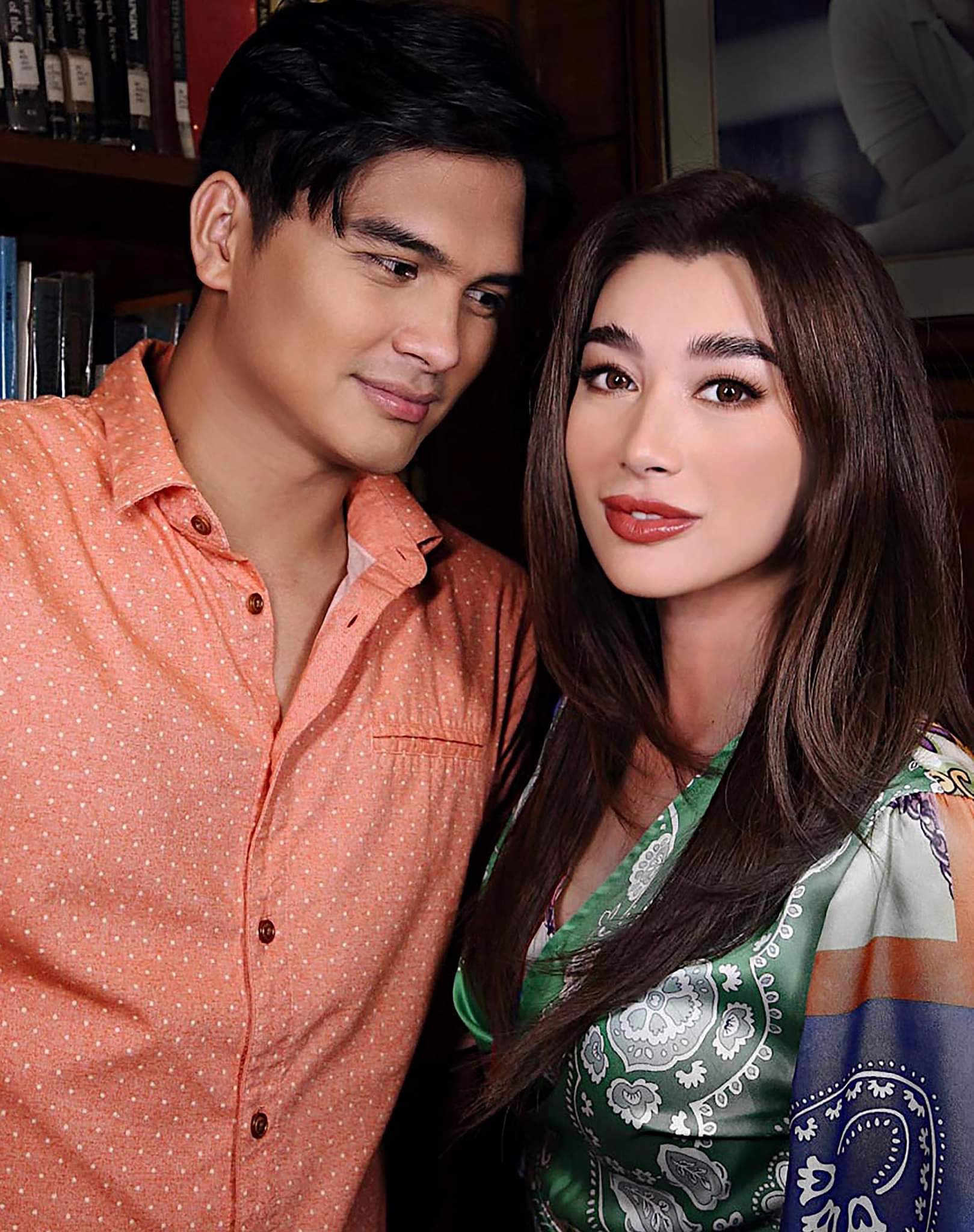 The Song's Creative Process
"The initial songwriting process was quite simple. I began humming a melody and out came the first verse . . . It was after that that I couldn't squeeze anything.
"I started watching Christmas movies on Netflix in hopes of drawing lyrical inspiration. A day later, I had my first draft of the song lyrics and melody."
Reviewing the Lyrics with Sam Atkins. "It was also at this point in time that I started working with a young Dumaguete-based Nigerian songwriter named Sam Akins on a few other music projects.
"I decided to give Sam a Zoom call so I could get his creative opinion on the song. Together we made a few lyrical adjustments.
"I was also unsure about how to end the song at that point so I passed him a rough phone-recorded demo and he tried singing some lines as he would, stylistically.
"I loved what he had done when he sang it, so I decided to keep his soulful flavor in the coda of the song.
"Thematically, I wanted the song to traverse from having the persona alone in present day to plunging into her memories with her lover. Hence, a musical shift of sorts was in order."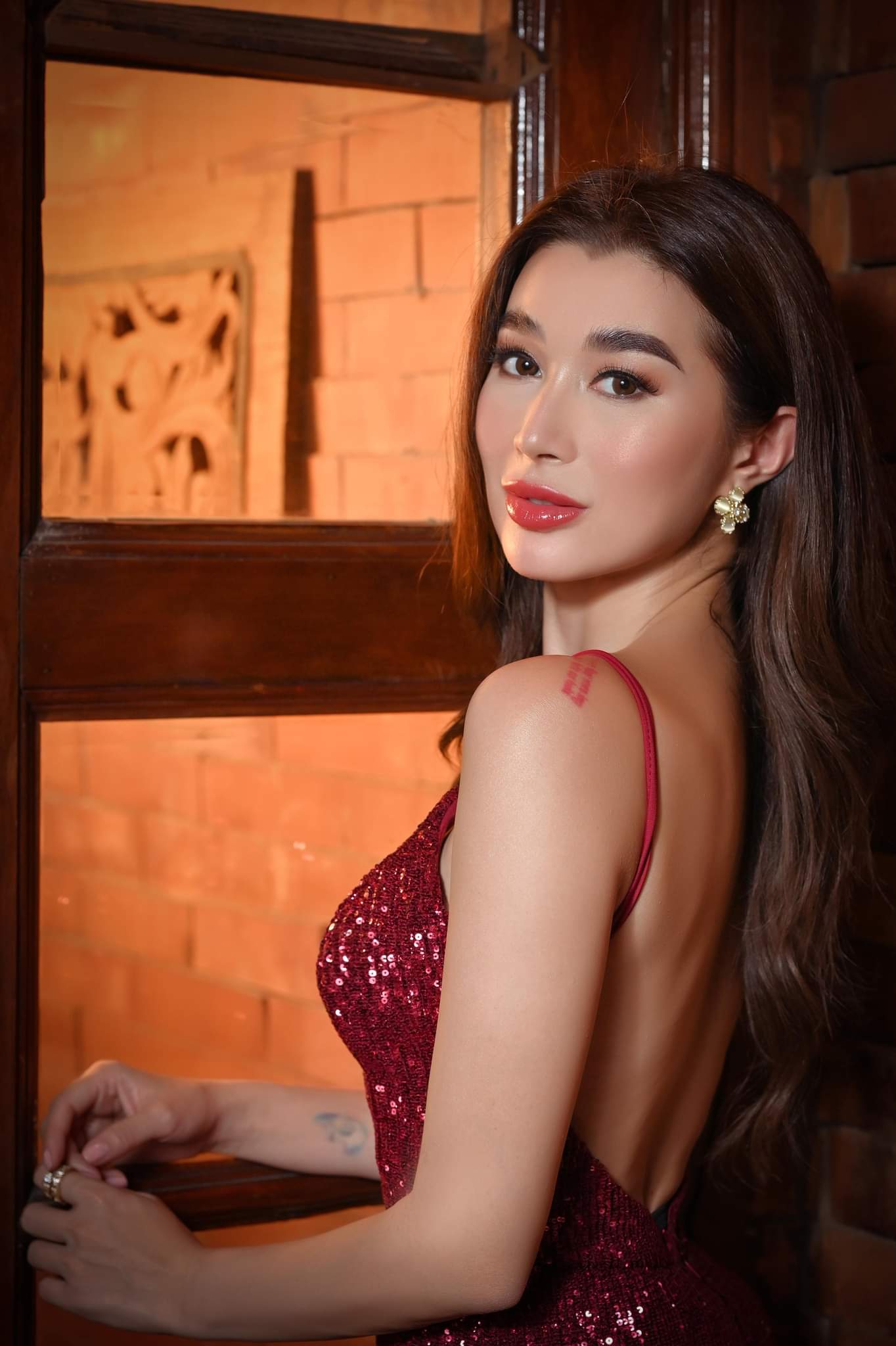 Arranging the Music with Michael Guevarra. "Sam and I got on a Zoom call with Michael Guevarra, a bona fide jazz big-band arranger and saxophone player to brainstorm.
"Michael screen-shared his music sheets and filled them in as we etched out the notes and melodies together over Zoom.
"It was my first time to write and do arrangement sessions over zoom, with all the connection interruptions, barking dogs and ambient noise . . .
"While Michael wrote out the big-band section, me and Ira Cruz got to work mapping out the intro, verse and coda of the song.
"It was a collaborative effort in terms of sound and arrangement. Michael enlisted Otep Concepcion on drums, Simon Tan (AMP Bigband) on upright bass, Nikko Rivera (who arranged last year's "See You This Christmas") on keys Lester Sorilla on trumpet, Darius Mendoza on Trombone, and Himself on Saxophone.
"We all kept it simple and recorded in our own homes using our own set-ups. Ira and I worked on our segment while Michael collected the tracks of the other musicians.
"Once the tracks were complete, I headed to Wildgrass Recording Studios to record and shoot video footage."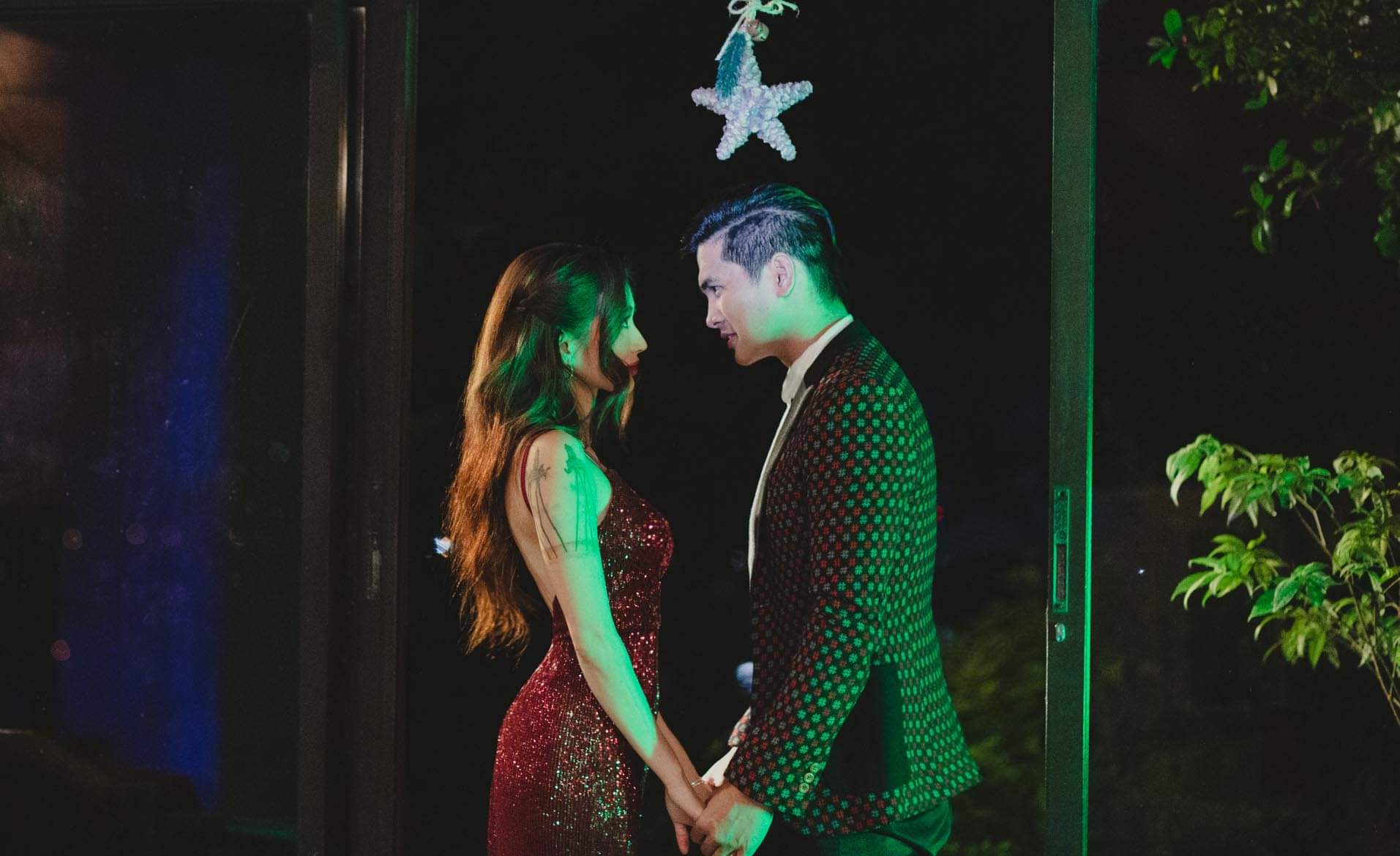 Making of the Music Video
"I wanted to shoot a simple music video and feature a leading man character, something light and comfortable.
"Timing had it that we had just wrapped filming a musical period piece entitled Katips. I was still reeling in the memories of my first experience filming a full-length.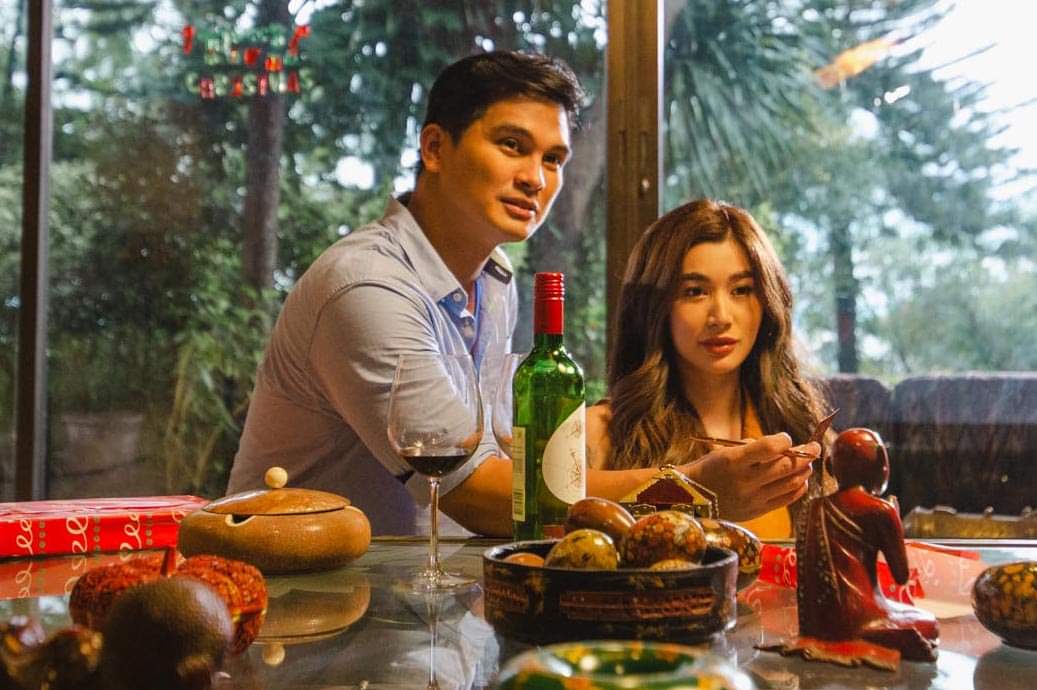 Pairing Up with Ranty Portento. "One of my cast-mates, Afi, recommended a friend, Ranty Portento, who had his break on Pinoy Big Brother to fill the leading man role.
"Communication with Ranty was quick and easy, we only met once over Zoom, but I felt like working with him would be easy.
"I had one more call with our director to finalize writing the concept and in four days we were on location in Laguna filming.
"Writing the concept for the video was a collaboration between me and our director, Gorio, it was very home-grown, we brought our own costumes and props, shot in my grandmother's home and wrapped up on set all in a day's work.
"The set was light, full of laughter, sweets, wine, and stories. somehow, in a strange way . . . it felt like the Christmas I once knew . . . even if it was make-believe."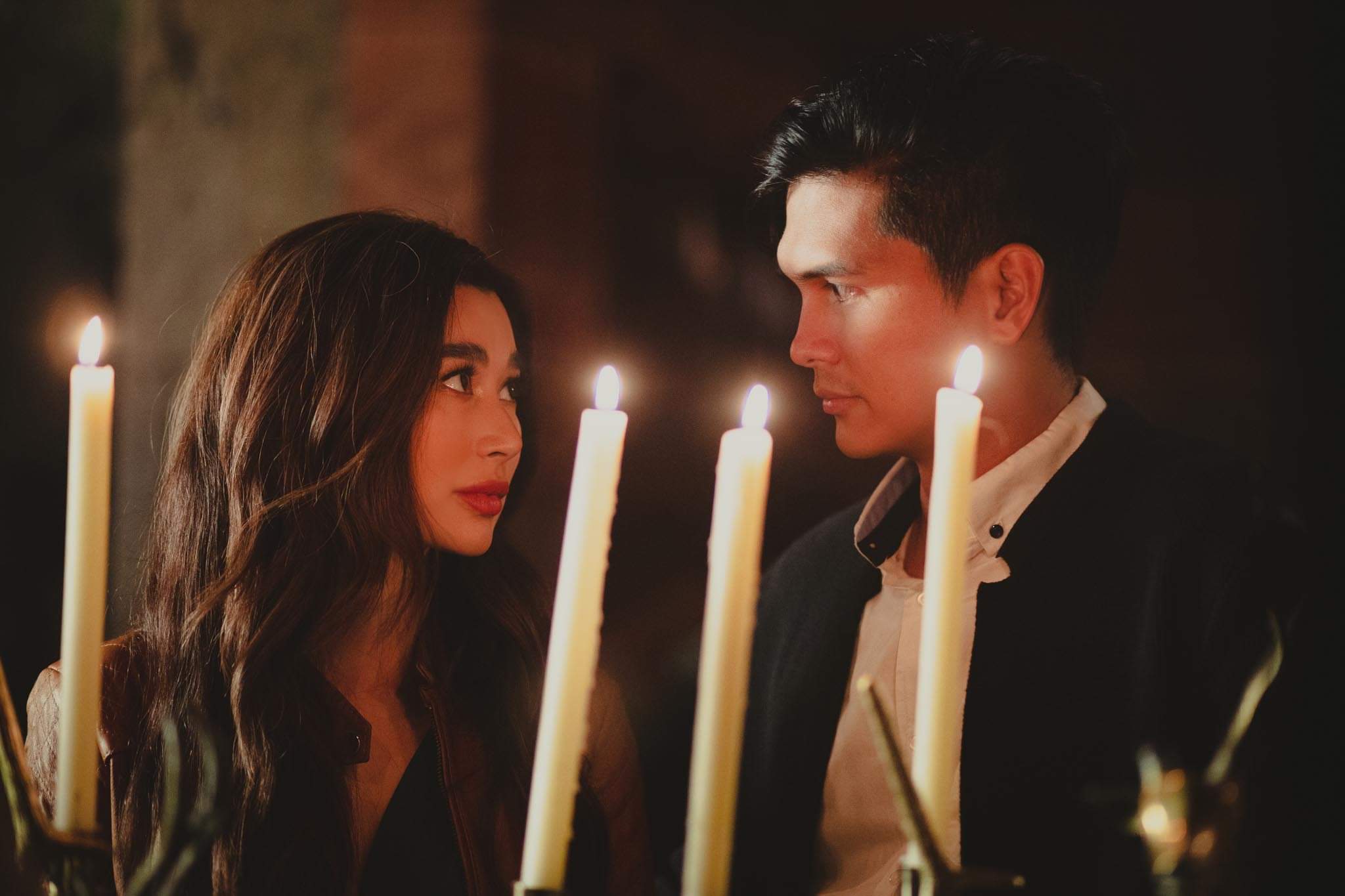 "Christmas Without You" 
"Christmas Without You" is a simple song with a soulful blend of intimate memories, raw honest vocals, rich brassy sound, and a simple story of love and hope built to outlast distance and all the challenges life brings forth most especially during these trying times.
It will be out on all digital platforms on November 26, 2021, and its music video starring Nicole Laurel Asensio and Ranty Portento will be out on December 2, 2021.
In addition to writing and releasing original music, Nicole has been very active in numerous online concerts such as Cultural Center of the Philippines' Kung Hindi Man which also featured her original composition and MFlix brought to you by Pinoy Playlist.
This November, Nicole is also the solo headliner in a Dubai show for the "Veon" convention.
She currently has entries in 8 different categories this year's prestigious AWIT Awards and is nominated for both People's Choice award for Best Female and Best Song.
Most notably, she has spent the last few months filming for a musical period-piece entitled Katips where she was cast as the female lead role "Lara" opposite matinee idol Jerome Ponce.
Katips is written, directed, and produced by ALIW, Palanca, and FAMAS award winner Vince Tanada.
Nicole's future in the entertainment industry seems to be growing slowly and steadily as she expands her craft from singing and writing songs to acting.
She is looking forward to delving into more creative endeavors in the coming months and has been steadily writing, recording, and producing more material alongside Warner Music Philippines.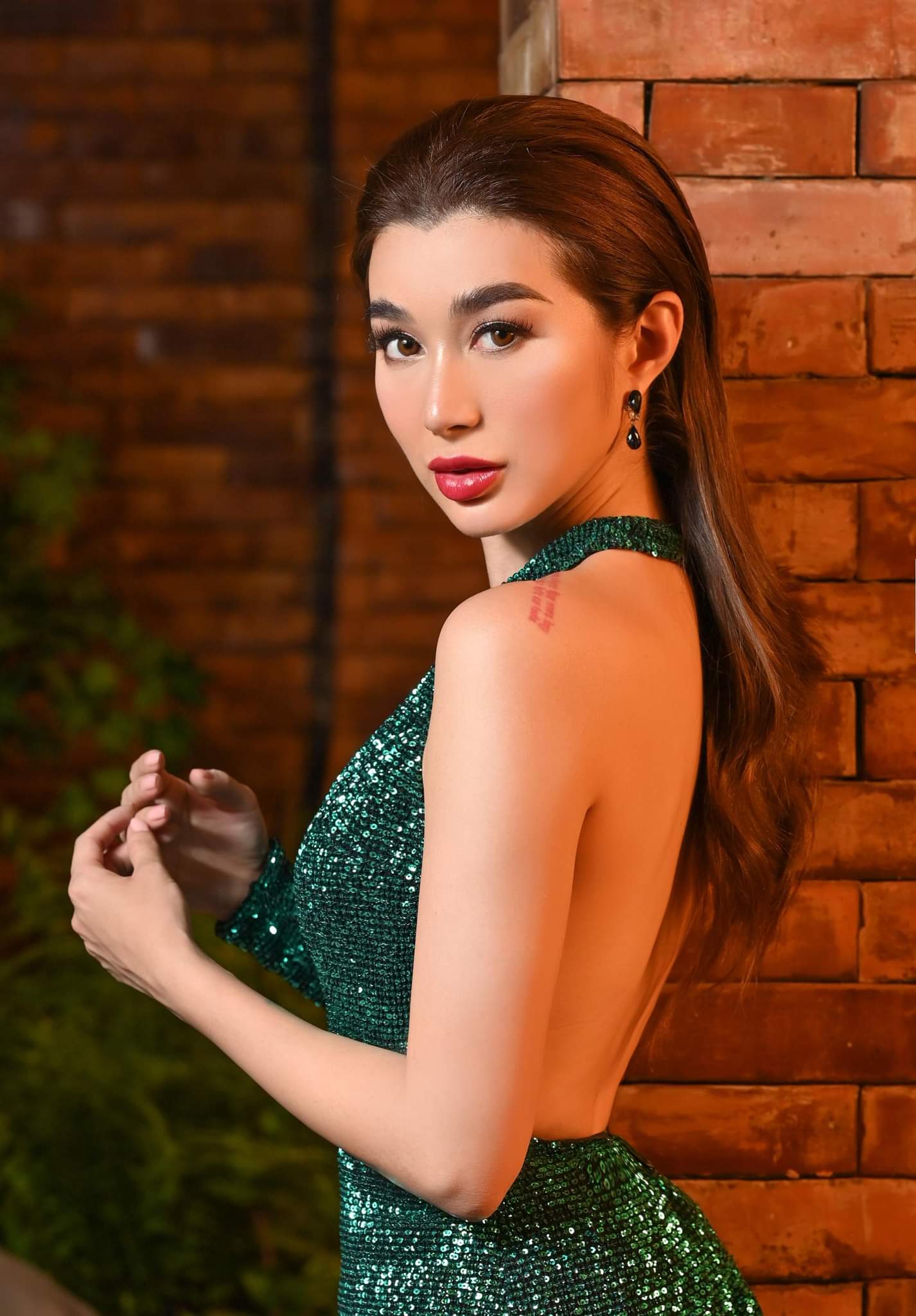 The Christmas Season
"There are still so many people I sorely miss, the spread of food and warmth of nearby family during the holidays.
"This year, I didn't plan on writing a Christmas song at all, I didn't make any holiday plans for that matter . . . the past months have taught me how to take things one day at a time, let go, let God.
"In fact, I hadn't released a song since May. After releasing 6 singles in 6 months . . . this was quite a lull.
"I started thinking about my loved ones, people like my grandmothers, who despite being so full of energy and strength at their ages were not able to leave their homes at all . . . isolation takes a toll on creative spirits.
"I imagined being in their place, unable to express or connect with others much.
"My grandmother Celia passed away a few days after my birthday this year. I consider her one of my ultimate inspirations, role models, and source of love.
"Christmas eve every year for our family was spent with her.
"I found myself entranced by the memory of my small hands wrapped in the warmth of her soft hands, the same hands she used to prepare our Noche Buena feast.
"It had been nearly two years since then. I know for a fact that in her final days all she really wanted was to see her family as complete as possible, by her side.
"My mom and I spent her last few days with her, making the most of our time together. While I sat by her piano side . . . I thought, maybe I should write?
"This kind of story is not unique to me.
"In fact, social media feeds alone will tell you that there is a common ache of loss that threads us all to one another, there are those who have been given early tickets to paradise, there are relationships stretched over miles . . .
"Life goes on . . . but through it there is a new kind of love, one strengthened by faith.
"So I started to write again. Just for fun . . . "
2022 and Beyond
"To be able to continue creating in these times is surreal, every moment spent with those we love, or doing what we love is a gift from God, never to be taken for granted.
"I am eternally grateful for those around me, for each and every one of you who inspire me to continue creative pursuits even when sometimes it may feel purposeless.
"I continue to hold full faith in the fact that there is a greater plan behind all of these challenges, and that greater days await us if we keep marching forward and doing the best we can with what we have now."
Digital Platforms
FB page: Nicole Laurel Asensio
IG: @nicoleasensio
Spotify: Nicole Asensio
Apple Music: Nicole Asensio
Youtube Channel: Nicole Asensio
website: nicolemerch.com
"Christmas Without You" Lyrics
When was the last time
I saw you?
Was it April?
Or June? Or May?
I can't believe a year went by
and not a single day
I don't think about you
by my side.
It's getting cold outside
Waiting for a sign
on the darkest night
A single star burns bright
I'll light another candle coz it's
Christmas time
I hear the sleighbells chime
And it reminds me
Of your misty eyes
When you waved goodbye
and you told me:
"Baby, it ain't Christmas time without you."
Pulling out the tinsel
and wrappers
Hanging stockings up
the way you like
I'm thinking of you tonight
Have you been
naughty or nice?
Should i wait up
by the fireside?
On the busy streets
Where midnight lovers meet
Wherever you may be
Know that your heart's with me
I'll leave the mistletoe up coz
It's Christmas time
I hear the sleighbells chime
And it reminds me
Of your misty eyes
When you waved goodbye
and you told me:
"Baby it ain't Christmas time without you."
Baby it ain't Christmas time without you!
baby, it ain't Christmas time without you!
And I've been really tryin' to
Shake off all the blues
And I still do some things the way we used to do, ooh oooh
'coz I miss you—I miss the way we used to kiss forever,
Mix & Match our Sweaters
All I really wish for is to see you once again
Baby, you know it ain't Christmas without you
Baby ah, it ain't Christmas without you
Baby, Oh I Can't imagine Christmas without you.
"Christmas Without You" Credits
MUSIC: Nicole Laurel Asensio
LYRICS: Nicole Laurel Asensio and Sam Akins
MUSICAL ARRANGEMENT:
Michael Guevarra, Ira Cruz, Nicole Laurel Asensio
PRODUCER:
Ira Cruz, Nicole Laurel Asensio
EXECUTIVE PRODUCER:
Nicole Laurel Asensio
DRUMS: Otep Concepcion
UPRIGHT BASS: Simon Tan
GUITAR and BELLS: Ira Cruz
ELECTRONIC PIANO: Nikko Rivera
SAXOPHONES: Michael Guevarra
TRUMPET: Lester Sorilla
TROMBONE: Darius Mendoza
VOCALS AND BACKUP VOCALS: Nicole Laurel Asensio
TRACKING ENGINEERS: Jess Fermino and Ira Cruz
MIXING ENGINEER: Angee Rozul
MASTERING ENGINEER: Christian Wright (Abbey Road Studios, UK)
DISTRIBUTED AND PUBLISHED BY
Warner Music Philippines
Music Video Credits
CONCEPT By Nicole Laurel Asensio and Gorio Vicuna
DIRECTED By Gorio Vicuna
LINE PRODUCER: Peejay Vicuna
2ND CAMERA OP: Enzo Vargas
GAFFER: Teddy Mapano
TECHNICAL ASSISTANT: Eddiezon Grutas
PRODUCTION ASSISTANT: Angelica Frayco
MAKEUP: Carla Avancena
HAIR: Townet Pelea
TALENTS: Ranty Portento and Nicole Laurel Asensio
SCORING: Ira Cruz
Post Production: Gorio Vicuna and The Gward Inc.