Tips and tricks screenshots from SavingsPinay.ph
For wage-earners, financially-challenged individuals, and parents who want to have their kids start a journey toward financial maturity, the time to start is now.
However, given limited income, financial insecurity, and the struggles of living with rising costs, limited income opportunities, and growing expenses, this could be quite a challenge.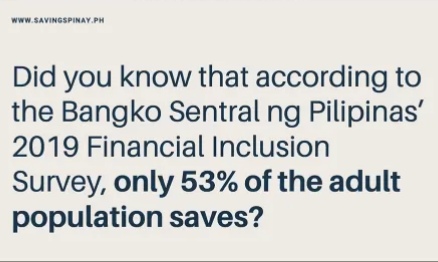 As a challenge, it takes determination, willpower, and discipline to accomplish, but it's achievable nonetheless.
It's a challenge that's worth taking, too.
Not only because having something saved is what we need now but also because opportunities are here to both help us start this journey and to sustain this worthwhile effort.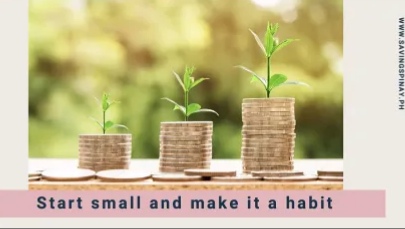 Making Saving Effortless
One opportunity available now available to everybody, without leaving your homes and without poring over books, is the online financial literacy webinar.
Here, you learn from experts like Ms Izza Glino of SavingsPinay.ph, through Cebuana Lhuillier, how to accomplish your savings goals without sweating out the big stuff.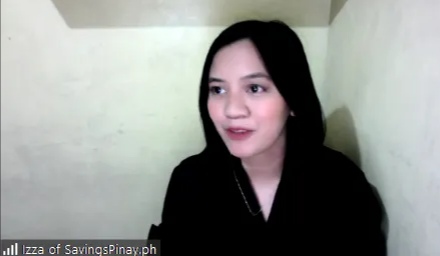 Here are key takeaways from her talk:
1.  Saving money is the process of putting money and parking it in a safe place where it can easily be accessed when needed.
This brings to mind children saving their Christmas and birthday gifts in piggy or bamboo banks and parents saving money in their bank accounts.
For wage-earners this could mean keeping a part of their salaries untouched  in their payroll ATMs and for online sellers this could mean keeping part of their sales in their digital wallets or banks.
All easily accessible at home and anywhere from one's mobile phones when the need arises.
In my case, I keep a little amount on Gcash for mobile/Internet load, small daily purchases, and unscheduled expenses.
Also, this brings along with it the confidence to be anywhere one is with one's phone to be able to pay, send and receive money, and load digitally wherever there's a connection.
2.  Income has a lot to do with how much people can save. 
One can only save from what one receives or earns.
And, the more one earns and the more income streams one has, the more chances that a person can save and in larger amounts, too.
For wage-earners like me, I could only save a little unless one gets to render overtime work, take on weekend projects, and sell things, given that I stick to a strict budget allocated for maintenance meds, rent and utilities, and food.
I'm already lucky to enjoy the company shuttle service to keep all employees monitored for contact-tracing because that saves on transportation costs for the daily commute.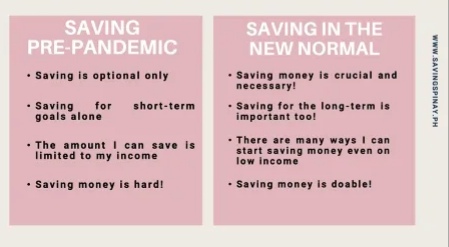 3. Saving becomes effortless if you make it a habit.
By starting the habit of conscious spending and simple living, as I have long realized is necessary for single people living alone and depending solely on one's salary, one become aware that one can only afford to spend what one receives regularly.
No more, but could be less if one plans to save a little for surprises, like emergency antigen tests to be able to go back to work due to suspected contact or weekend opportunities that would require me to rent computer at the Internet shop or additional meds or extended home stays where one can't pay groceries or meals using Gcash.
This way, one makes sure that one is within one's budget, based on one's payslip and regular payment scheds and maintenance med replenishment,  and everything's been accounted for.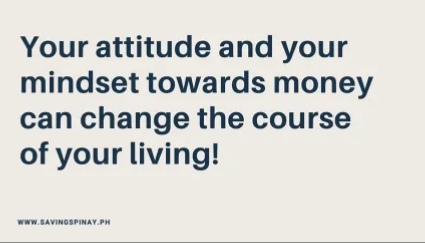 Enjoying Affordable Savings at One's Convenience
The best news about making saving effortless though is that Cebuana Lhuillier has already upgraded their 24k Micro Savings Card to a regular Savings Card with all the perks of an ATM, minus the high opening deposit and daily maintaining balance requirements, which could discourage most wage-earners like me.
"This is as easy as depositing a minimum of P50 to open an account or P1 to reactivate a dormant account," says Ms Lorna Z Teczon, Cebuana Lhuillier Bank's Head of Digital Banking and Strategic Alliances, "and you can, with a minimal or zero fees, send, receive, save money with interest and withdraw from nearby Cebuana Lhuillier branches and BancNet ATMs!"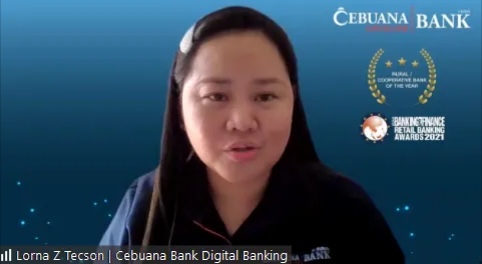 By making banking within reach not just of wage-earners, but also of those who don't, can't, and haven't experienced opening a bank account due to discouraging requirements, saving is introduced to ordinary folks, freelancers, and children.
This convenience is enough encouragement for people to try saving without the fear of being lost in the bureaucracy and turned off by the jargon of commercial banking.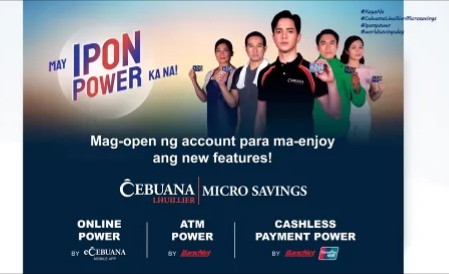 Opening Your Account on World's Savings Day
To make your savings journey memorable, start it on October 30 or 31, which will is celebrated globally as World's Savings Day!
Established on October 31, 1924, during the First International Savings Bank Congress in Italy, it would be on its 96th year this end of the month.
Also called World Thrift Day, it encourages people to save their money in banks like Cebuana Savings Bank instead of under their mattresses.
So, save na!
#WorldSavingsDay2021
#WorldSavingsDay2021
#iponpamore
#worldsavingsday2021
#IPONPOWER4WorldSavingsDay #unbankedfilipinosnomore