Team Lakay vet Stephen "The Sniper" Loman made the jump from Brave CF to ONE Championship in search of his toughest challenge so far.
Loman gets his wish at ONE on TNT IV as he faces #1-ranked bantamweight MMA contender and former UFC vet John "Hands of Stone" Lineker. Though initially surprised at the matchup, The Sniper says he is excited to go up against one of the best.
Fans can catch the live event on Thursday, April 29, 2021.
When ONE Championship announced that Team Lakay veteran Stephen "The Sniper" Loman was joining the Home of Martial Arts in February, the former undisputed Brave CF Bantamweight Champion says the decision was founded on the promise of being able to face the toughest challenges possible.
At "ONE on TNT IV," Loman gets his wish.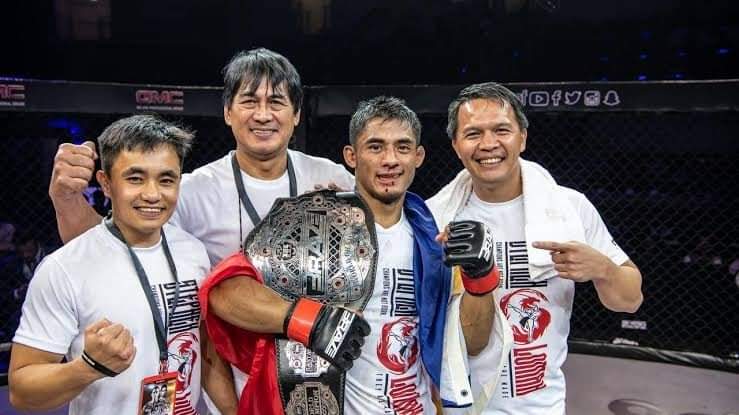 Loman will face #1-ranked bantamweight mixed martial arts contender, and former UFC veteran John "Hands of Stone" Lineker of Brazil in a three-round bout. The event is the fourth installment of the "ONE on TNT" event series, and will be broadcast live Wednesday, April 28 (April 29 in PH).
"ONE Championship put me up against John Lineker immediately, and I can actually say, I was a bit surprised. But at the same time, I'm very happy. It's a chance for me to fight the best, which is what I wanted. He is one of the best fighters in the division, and a very tough opponent for me," said Loman.
"I'm taking on a very dangerous man who is maybe the top-ranked fighter in the division now next to the bantamweight king, Bibiano [Fernandes]. It's not an easy fight, by any means. Lineker has a lot of power."
Lineker earned pole position in the rankings after defeating Loman's Team Lakay teammate, former ONE Bantamweight World Champion Kevin "The Silencer" Belingon last October. Lineker stopped Belingon inside of two rounds.
If Loman can defeat Lineker, and in impressive fashion, it may be enough to steer him towards a shot at reigning bantamweight king, Bibiano Fernandes. However, Loman is in no rush, and wants to prove himself in the Circle by facing whoever the promotion puts in front of him.
"Right now, I'm not trying to go out there and say I'm the best in the division. I'm the new guy, a champion coming from a different organization, so I have a lot to prove. I don't know where I rank currently, but we'll see soon enough," said Loman.
Prior to joining ONE Championship, Loman strut his wares in regional promotions URCC and PXC. He then became the longest-running Brave CF champion in history, after dominating the competition in the Middle East. He is coming into his ONE debut riding an eight fight winning streak.
Loman explains that, despite his success, he dwelled on the decision to join ONE, because he wanted to face the best talents the world has to offer.
"Obviously, the decision to join ONE Championship was one I thought about for a long time. It's the largest martial arts organization in the world. I'm a fighter, and I'm seeking the toughest challenges. I want to test myself against the best. ONE Championship has the best fighters," said Loman.
"All my teammates told me great things about ONE Championship. They say competing in this organization is good. The promotion takes very good care of its fighters, and is very generous, especially for good performances."
ONE Championship returns this Friday, March 5 with ONE: FISTS OF FURY II, and then on March 19 with ONE: FISTS OF FURY III, both pre-recorded events filmed in Singapore. It returns to live broadcast on Wednesday, April 7 (April 8 in PH) with "ONE on TNT I."
Loman is working very hard for the biggest fight of his career thus far, and is more than excited to make his ONE Championship debut.
"I love how ONE promotes its fighters, really giving them time and attention on the biggest global stage. I am excited to debut as a ONE athlete," said Loman.