Leòn Gallery will hold Leòn Exchange Online Auction 18 on January 23 (Saturday) and January 24 (Sunday), starting at 11 AM.
Guest curated by medical practitioner and design
consultant Dr Joel Malixi, co-administrator of the highly regarded Facebook page Philippine Heritage Furniture, the weekend event features art, prints, jewelry, and watches on Day 1: The Collector's Vault and furniture, objet d'art, silver, glass, porcelain, and china on Day 2: The Heiress' Homes and Tables.
Top-billing the lot of exquisite art are three lots of unconventional flower and plant photographs by business tycoon and master photographer Jaime Zobel de Ayala (b. 1934).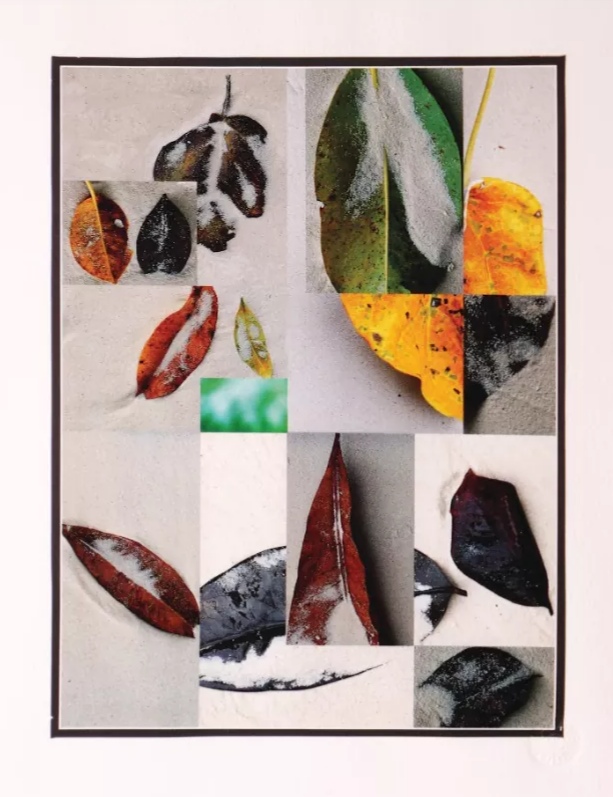 "Plants and Leaves I-IV" (from 11" x 9" to 12.5" x 11.5"), "Tulips I-III" (from 13" x 6" to 13" x 8.5"), and "Lilies I-III" (from 11.5" x 8.5" to 13.5" x 7.5") capture the fleeting beauty in flora by juxtaposing shapes and colors in a series of digital montage-collage that is playful and meditative at the same time.
Business tycoon and artist Zobel de Ayala is the first Filipino photographer to be conferred a "Licentiate" by the Royal Photographic Society upon recommendation of the Spanish and French governments.
There are three luminous glass sculptures by Ramon Orlina (b. 1944), who pioneered the use of Asahi glass in art-making and is widely regarded as "Father of Philippine Glass Sculpture."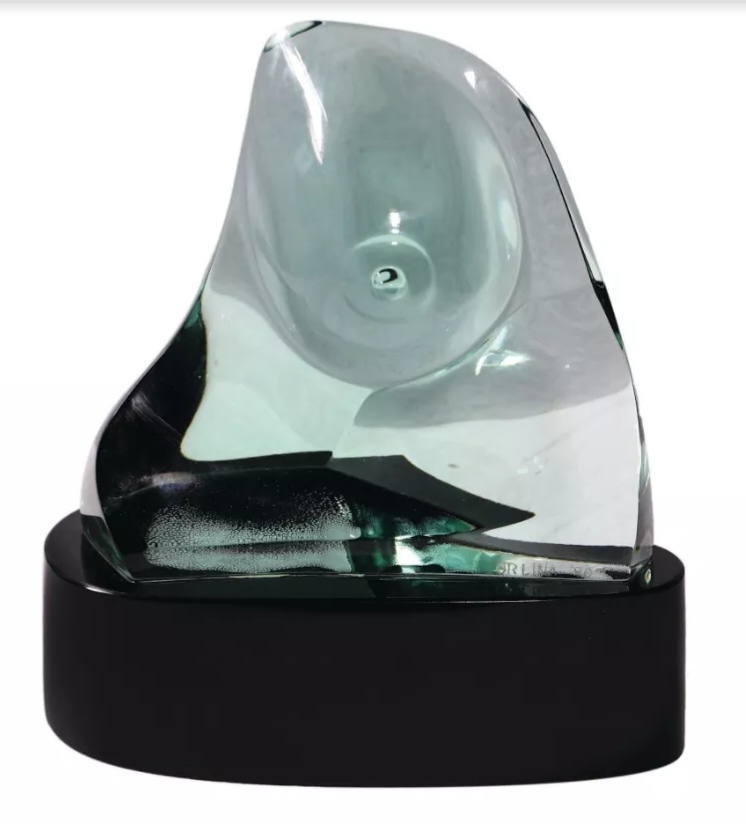 "Abstrex 23" (1966, 9" x 5.5" x 4.5") bears the silhouette of a Mother and Child, "Untitled" (1990, 10" x 9" x 4.5") appears to be a mystical eye, while "Visions 7" (1991, 4" x 5.5" x 3.5") mimics a faceted gem.
Two superb works by Juvenal Sanso (b. 1929) exemplify the master's iconic expressionist landscapes: "Untitled" (ca 1980, acrylic on canvas, 19.5" x 28.5"), which is both medieval and a cityscape, and "Untitled" (ca 1960, oil on canvas, 24" x 36"), which is both forest and floral ensemble.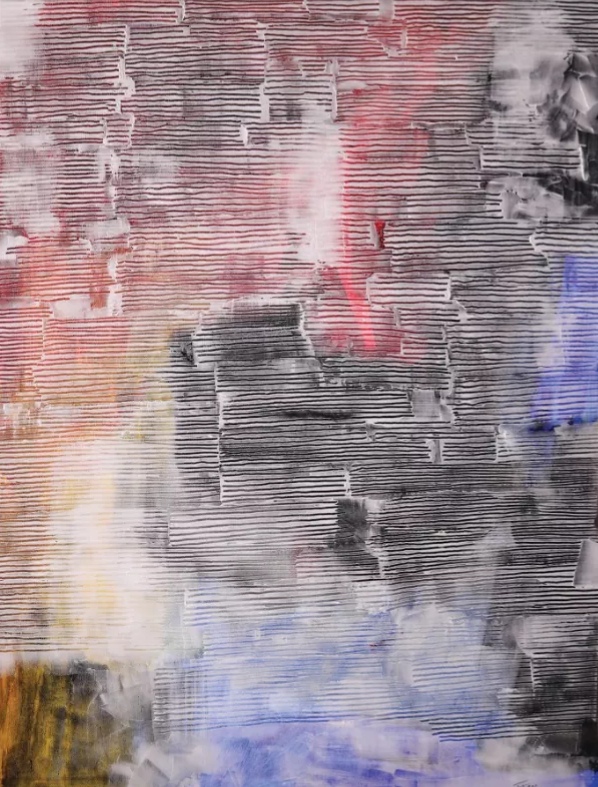 "Isang Bansa" (1997, acrylic on canvas, 40" x 31") by Gus Albor (b. 1948) is a unique work because the artist hovers near and around representation, something he'd usually veer away from. In sketchy lines and the colors of the Philippine flag, he captures the soul of the nation in his signature minimalist abstract expressionist style.
"Town Scene" (1993, mixed media on canvas, 26" x 58") by Antonio Mahilum (1948-2008) is a unique yet representative piece of the master's "antebellum crowd scene". Here, viewers get a bird's eye view of rural folk living and are given the option to zoom in on everyday activities rendered in vibrant detail.
"Sabel" (2014, archival print on acid free paper, A/P III, 30.5" x 21.5") by Benedicto "BenCab" Cabrera (b. 1942) is an almost sculptural rendition of the National Artist's most famous series that catapulted him to local and international fame. Sabel is the scavenger wrapped in plastic sheets that he found in Sta Cruz, Manila, while he was still living on Yakal Street in the 1960s.
Also on the auction block are works by National Artists Napoleon Abueva, Eduardo Castrillo, Arturo Luz, and Vicente Manansala alongside pieces from Pacita Abad, Angelito Antonio, Norma Belleza, Prudencio Lamarroza, and David Medalla.
The exhibition will be open to the public starting on January 16 (Saturday) to 13 (Friday) from 9 AM to 7 PM. Previews of these lots will be at Leòn Gallery Warehouse 14,
La Fuerza Compound, Don Chino Roces Avenue, Makati City.
It's as simple as going to www.leonexchange.com and registering as a
buyer. Visit www.leon-gallery.com or contact info@leon-gallery.com or call 856-2781
for more information.
View the catalog
online: www.leon-gallery.com/e-catalog
Download the catalog: www.leon-gallery.com/download/catalog
Register to bid online: www.leon-gallery.com/bid