It's an early Christmas for 18 bloggers and video content creators in Filipino with SUPIL 2022, marking the revival of the eleven-year creative writing and content creation competition Saranggola Blog Awards in cooperation with the DMCI Homes Property Advisors Unit and the Cultural Center of the Philippines. 
This is especially true for HappeningPH.com.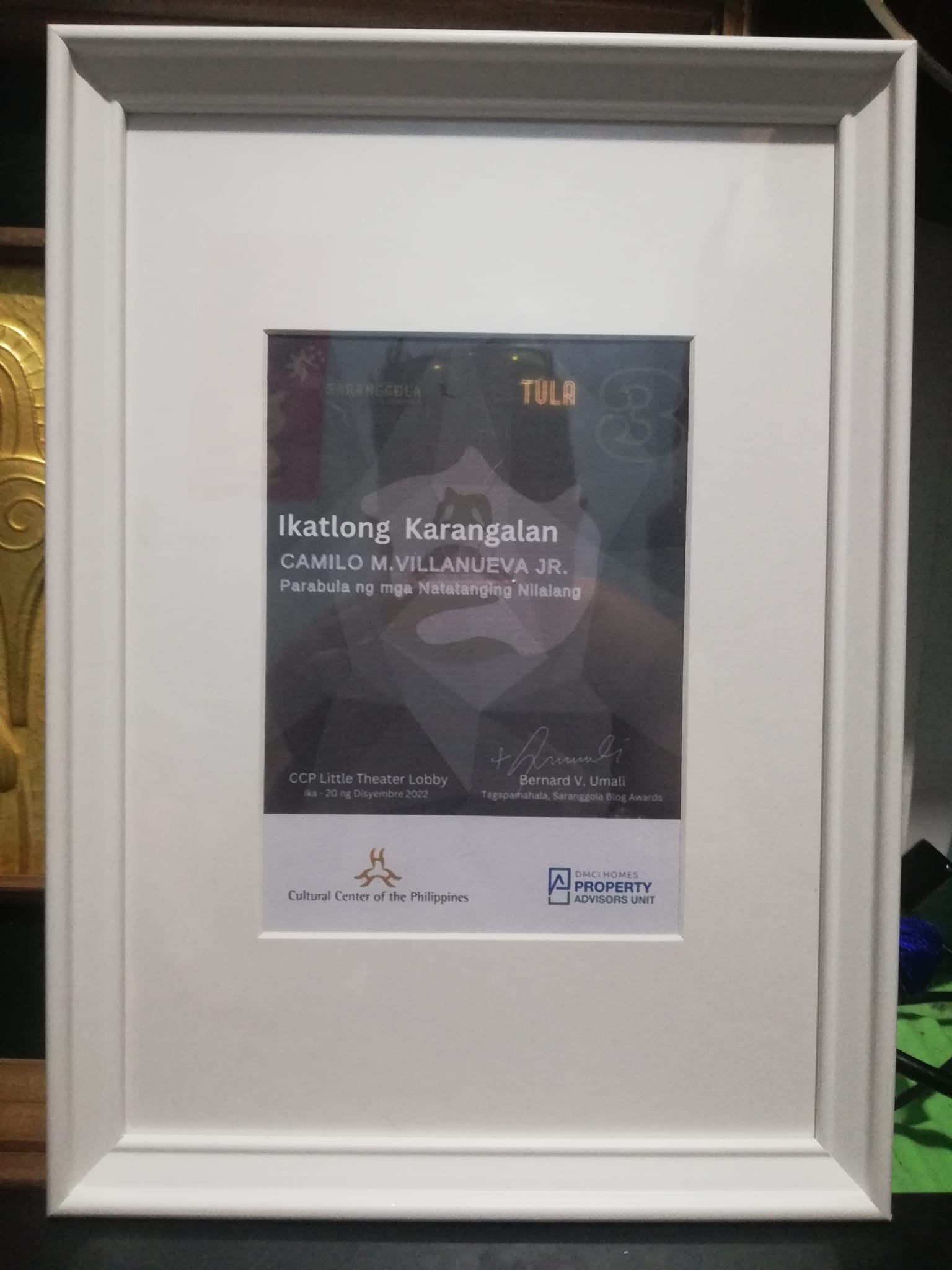 HappeningPH.com received the Third Prize for Poetry for "Parabula ng mga Natatanging Nilalang" in the 12th Saranggola Blog Awards (SBA 2022) held at the Little Theater Lobby of the Cultural Center of the Philippines.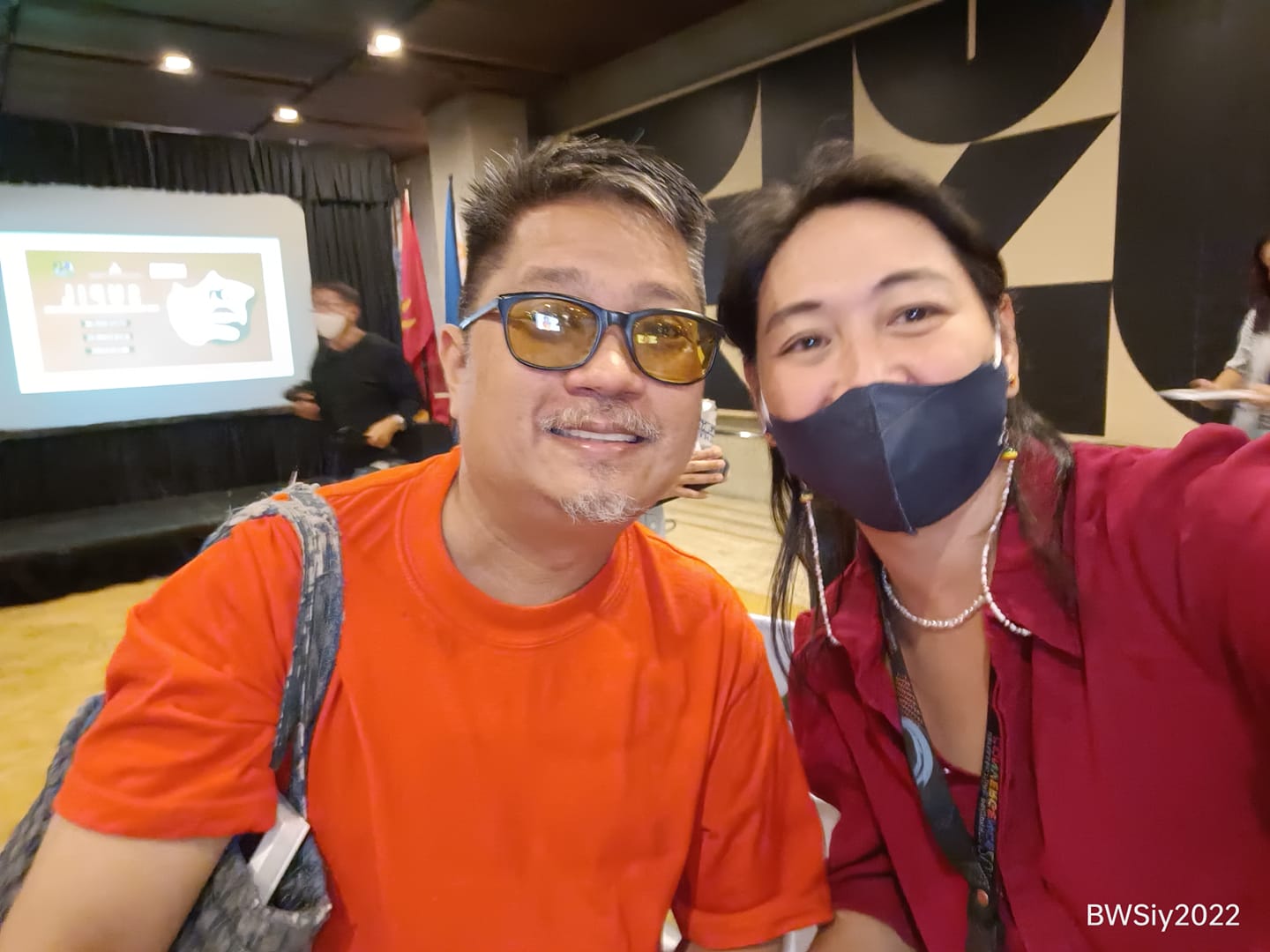 SBA 2022, a revival of the 12-year-old bloggers' literary and art competition established in 2010, was organized by awards' founder Bernard "Blue" Umali of DMCI Homes and organizer Beverly Wico Siy of the CCP Intertextual Division.
This award is three-year-old HappeningPH's first literary recognition—and first Saranggola Blog Award—and second blogging award for 2022.
In March, HappeningPH received from the Bloggers Association of the Philippines a plaque for Viral Awards 2022 Best Lifestyle Blog at the Okada Manila.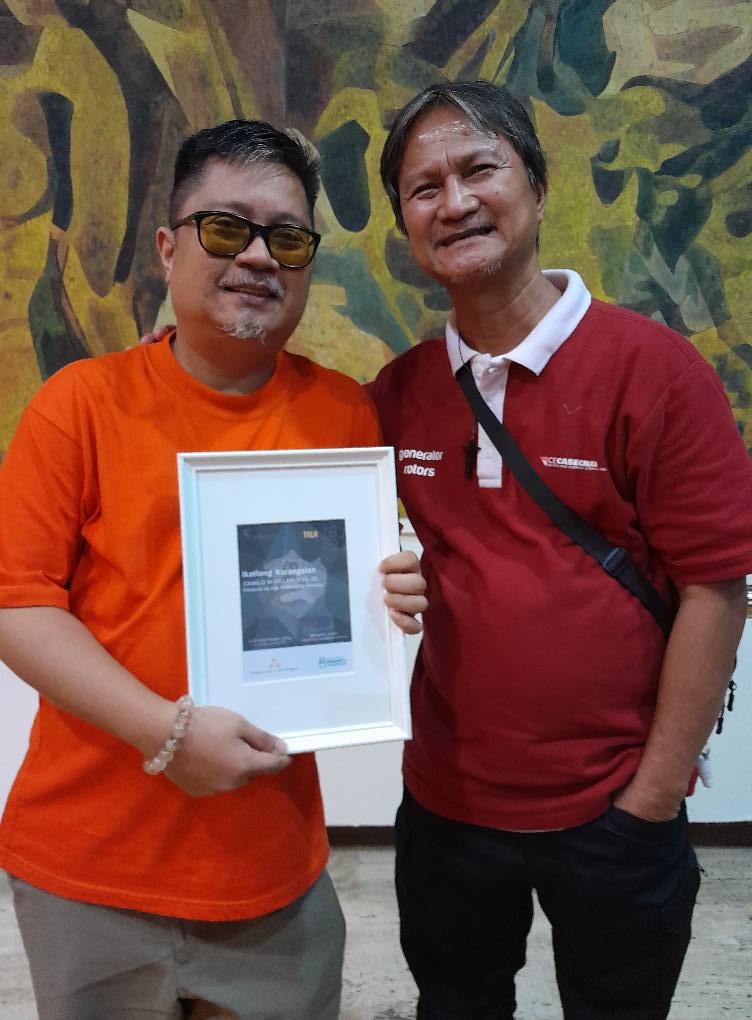 Saranggola Blog Awards 2022 Winners and Judges
Kwentong Pambata
Si Malaya at ang Isla ng mga Hugis – Kirt John Cantara Segui
Kara Karatula – Erwin Briones Aguila
Ang Mahiwagang Mangkok – Riza Musico Fetalvero
Reyna ng Pinta – Sherald Salamat
Judges:
Marcel Zephaniah P Lopez
Luis P Gatmaitan, MD
Iza Maria Reyes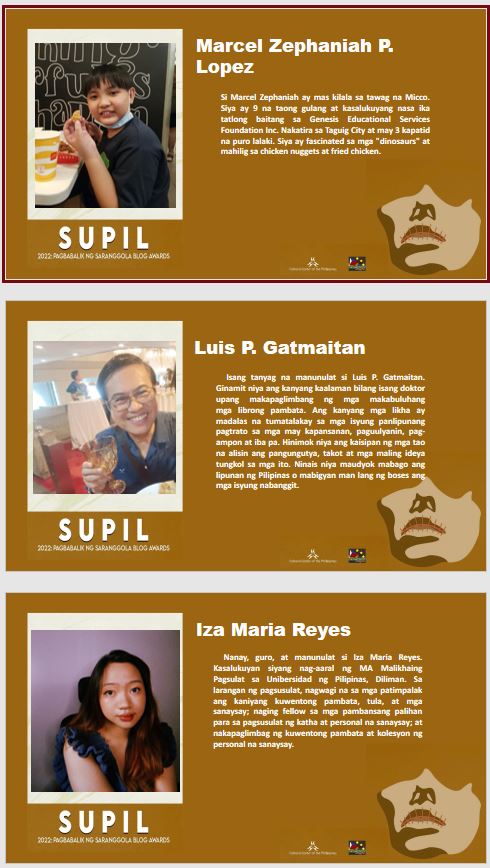 Maikling Kuwento
Apoy – Danilo Ponce Ellamil, Jr.
Esposa – Jerome Balonzo Vitug
Muling Pagsilang – Erwin Briones Aguila
Ang Mag-ina, Ang Ama, at ang Puno – Clark Juzzhua Capricho Locairo
Kami'y mga Pasahero Lamang – Rommel Asuncion Pamaos
Judges:
Rita T dela Cruz
Charmaine Lasar
Jalandoni Oliveros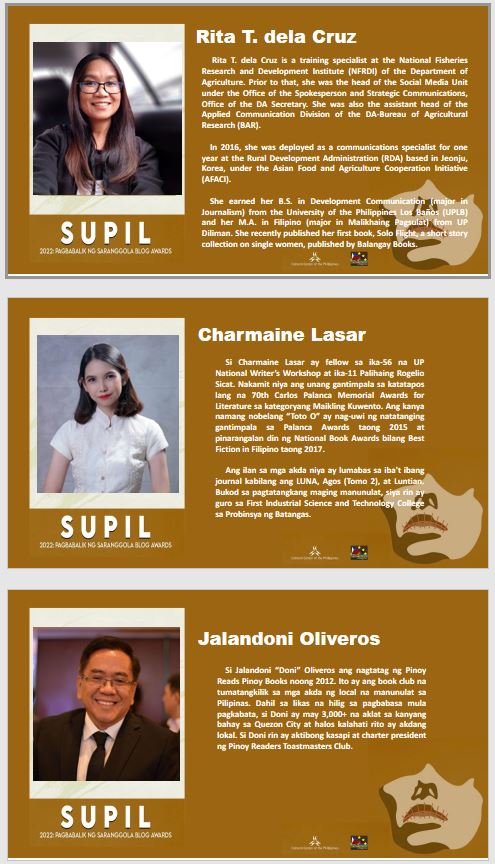 Sanaysay
Pagdama sa mga Saglit – Mark Anthony Serrano Salvador
Sinupil na puso / Dila: Hinggil sa mga Emosyon / Salitang Hindi Nawika – Berlin Pepaño Flores
Ang Gusto Kong Maging Tatay – Khristian Ross Partible Pimentel
Kwentong Pupóy – Kheiana Ardeen Denireish Casamina Rey
Judges:
Mary Deane Camua
Freelance Writers' Guild of the Philippines care of Aimee Morales
Angelito Flores, Jr (not in photo)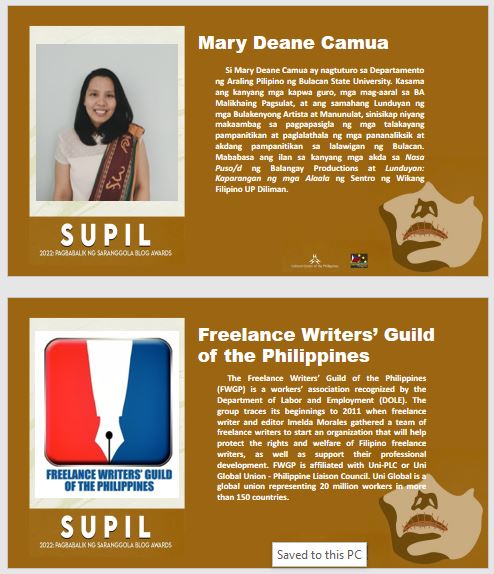 Tula
Pagbabalik-loob sa Paraon: Mga Tula – Ronald Araña Atilano
Karikatura ng Kaaway: Mga Tula – Mark Andy Pedere
Parabula ng mga Natatanging Nilalang – Camilo Mendoza Villanueva, Jr.
Judges:
Rowena P Festin Valerio
Niles Jordan D Breis
Marcel Lim Milliam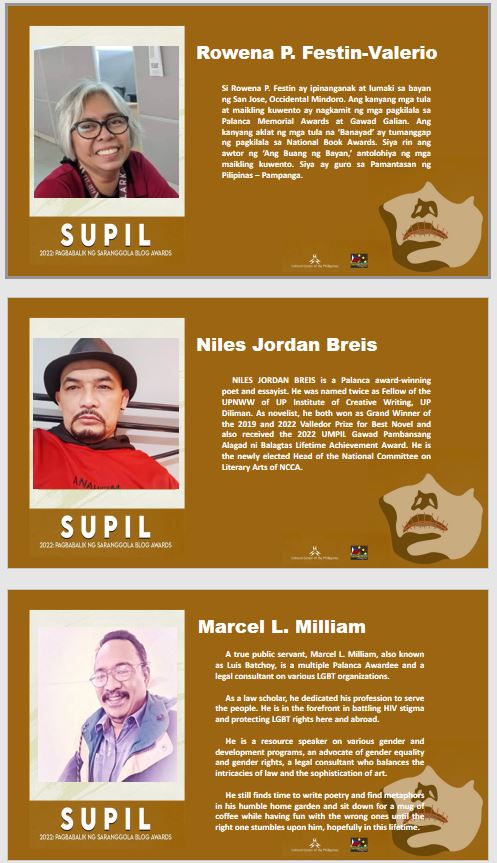 Maikling Video na Pang-Social Media
Supil – Aleia Marie H Anies
Langit, Lupa, Impyerno – SSC Dulaang Iskolastikan
After One Year – Ryan Vladimir Mendoza
Walang Bintana sa Aming Paraiso – Ronaldo Vivo, Jr
Judges:
Edgardo "Edgie" Guevarra
Jill Urdaneta Singson
DMCI Homes Property Advisors Unit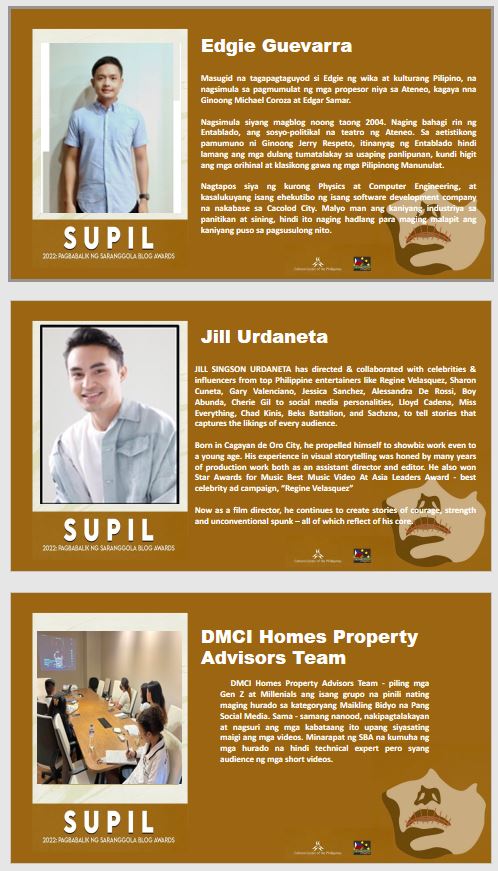 Twelve Years of Creating Filipino Content
Saranggola Blog Awards has been a unique venue for content creators and bloggers to craft or create social media content around a theme and submit their best creative works for a chance to be recognized and to speak up.
Through SBA, bloggers have expressed their thoughts and made their stand on national concerns like SUPIL 2022 (12th), personal aspirations like PERSONAL NA PROYEKTO 2019 (11th), issues like HIV/AIDS 2018 (10th), and classic themes like KILIG PAG-IBIG 2014 (6th).
For twelve years, SBA has produced a considerable body of prize-winning works from both their regular categories—poetry, short story, essay, and children's story—and special categories that vary every year and recognize the potential of non-written text to express the Filipino soul.
SBA has awarded prizes for book reviews, flash fiction, and short poetic forms, as well as social media content like photographs, memes, and, for this year, short videos.
For 2023, I wish two things:
For the SBA tradition continue—and continue having and discovering the likes of SUPIL 2022 Maikling Kuwento judge Charmaine Lasar, who won 1st Prize for Maikling Kuwento in SBA 2014 and the Palanca Grand Prize for the Novel TOTO O in 2015; and,
For the SBA twelve-year anthology of winners to be published as a book!
Congratulations!