- Advertisement -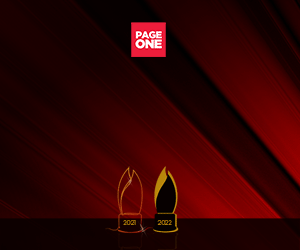 Find out what thoughts Team Lakay's head coach Mark Sangiao have about Stephen Loman vs Lineker.
Stephen Loman will face John Lineker in the main event of ONE on TNT III, the third of a four part event series scheduled on April 22 PH time.
Team Lakay Head Coach Mark Sangiao Breaks Down Loman vs. Lineker Fight
Filipino martial arts pillar and Team Lakay head coach Mark "The Machine" Sangiao has his hands full with a busy April. Practically every one of his prized wards will see action very soon, and the veteran is hard at work, preparing them for battle.
One of the most highly-anticipated fights of the year is between former Brave CF Bantamweight Champion, and current #1-ranked bantamweight, John "Hands of Stone" Lineker.
Loman and Lineker throw down in the main event of "ONE on TNT III," the third of a four-part event series scheduled for broadcast on Wed., April 21 (Thu., April 22 PH time).
Sangiao shared his initial thoughts on the exciting matchup, and says his fighter has the chance to surprise a lot of people.
"I wasn't surprised with this matchup. When we have big names from other promotions joining ONE Championship, they get put to the test immediately. Stephen is the longest running champion in Brave CF history. They put him up against a UFC veteran and an all-around dangerous fighter in John Lineker. I'm confident Stephen can pull this off," said Sangiao.
"Stephen is so focused and driven. He's very strong and determined. I can see the fire and the eagerness in him. He's got a great, positive attitude, and he trains like a machine. That's how fired up he is for this fight. He's showing incredible discipline and determination. It's great to see."
Lineker was last in the Circle taking care of business against former undisputed ONE Bantamweight World Champion Kevin "The Silencer" Belingon. The Brazilian dominated the one-sided affair, winning by second round technical knockout in an impressive performance.
Many fans feel Loman is out for revenge for a fallen comrade, but Sangiao believes that is not the right way to approach the fight mentally. "The Machine" says Loman needs to keep a cool head, and stick to the game plan if he wants to win.
"We don't really focus on revenge here. Kevin lost and it was a learning experience. It wasn't anything personal, and there's nothing to avenge," said Sangiao.
"I have Stephen focused on the game plan, dissecting this fight from the inside-out and developing the right strategy. There are many ways to defeat Lineker, and we're working on that."
"ONE on TNT III" features a blockbuster kickboxing battle between 4-time Glory Kickboxing World Champion Nieky "The Natural" Holzken and the legendary John Wayne Parr. Also on the card is a high-level flyweight showdown between #5-ranked Reece "Lightning" McLaren and #4-ranked Yuya "Little Piranha" Wakamatsu.
Sangiao knows what Loman is up against, in facing Lineker. The veteran coach has crafted a sound strategy to deal with Lineker's power, and make sure Loman's strengths shine through. "The Machine" is picking a knockout victory for his prized pupil.
"I think this fight is going to end in a knockout," said Sangiao.
"We're going to have to earn Lineker's respect early. Both guys have power. But we're not going in there recklessly. We're coming up with a strong game plan to counter Lineker's strengths. This is going down to the mental aspect, to who wants it more. We can't give in, because as soon as we give in, we lose. Stephen is coming into this fight full of confidence."
The "ONE on TNT" series will air every Wednesday in the United States from April 7 for four weeks. Each week will include a preliminary card digitally streamed exclusively on the Bleacher Report App and B/R Live from 9 p.m. to 10 p.m. ET, followed by three main card fights televised exclusively on TNT in the U.S. at 10 p.m. ET. It will be available in Asia via the usual channels.