The Commissariat Manila is a purveyor of the finest goods and delicacies under the entrepreneurial skills of siblings Gino Asensio Lopez and Monique Lopez Ong who hail from the Visayas (Iloilo and Bacolod).
They believe that "good food must never be kept secret and should be experienced by everyone."
The Commissariat Manila opened its doors in July 2020 during the early days of the pandemic.
As the country went into lock down period, there was a rising need for good food to be delivered to people's homes.
The Commissariat Manila was established to fulfill everyone's need for first-class goods from Visayas, particularly Bacolod City, the place that Gino and Monique both know has unrivaled pastries, cakes, chorizos, and seafood.
Many of their sought-after delicacies come from Negros Occidental's Felicia's Pastry Shop.
These pastries come from the kitchen of the three Lacson sisters, namely: Sony Lacson Cometa, Fely Lacson Montelibano, and Margie Lacson Macasa.
Their pastry kitchen was established in the 1970s, and continues to be passed on from one generation to the next.
They have been whipping masterpieces such as the famous Felicia's Ensaimadas, Cheese Rolls, and many other favorites.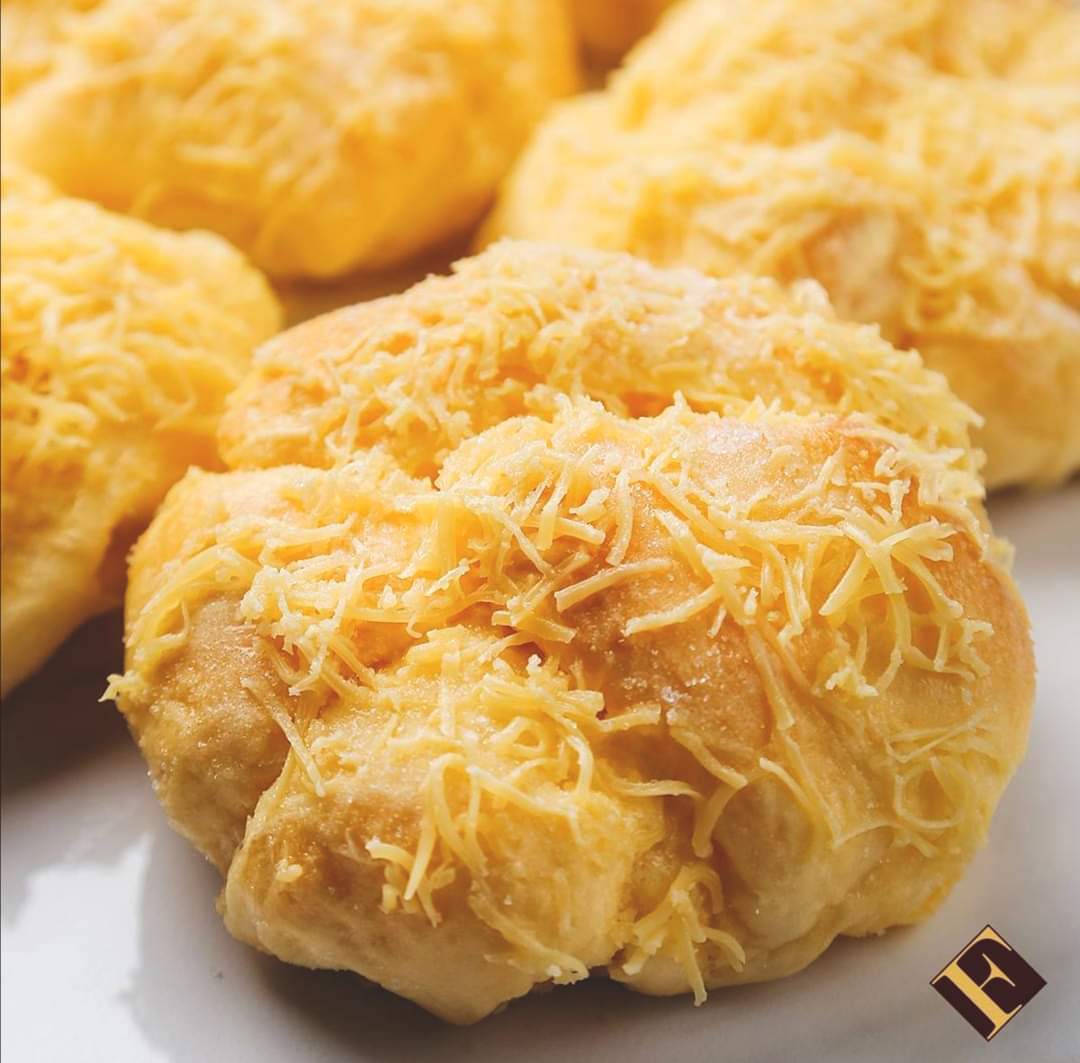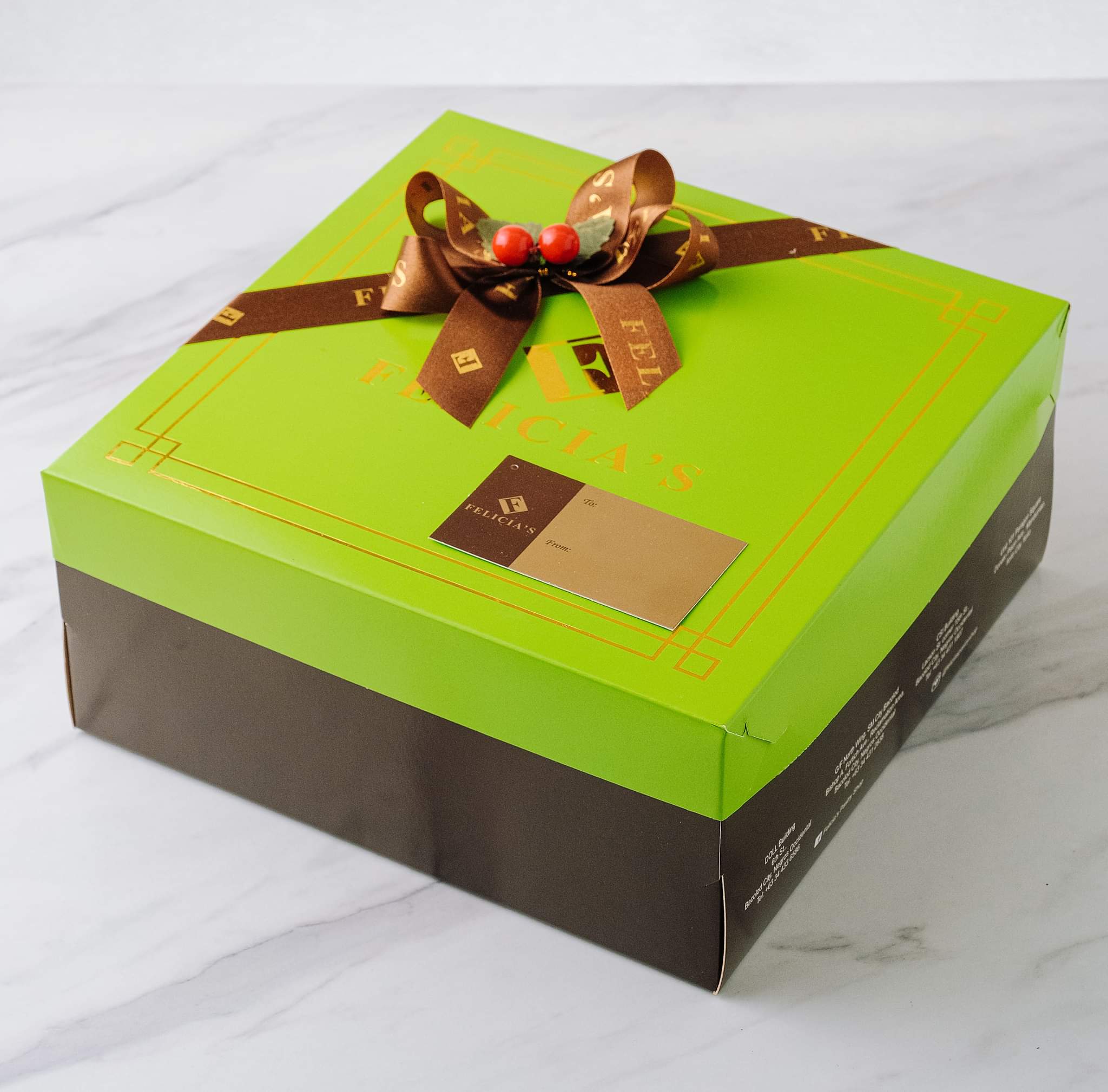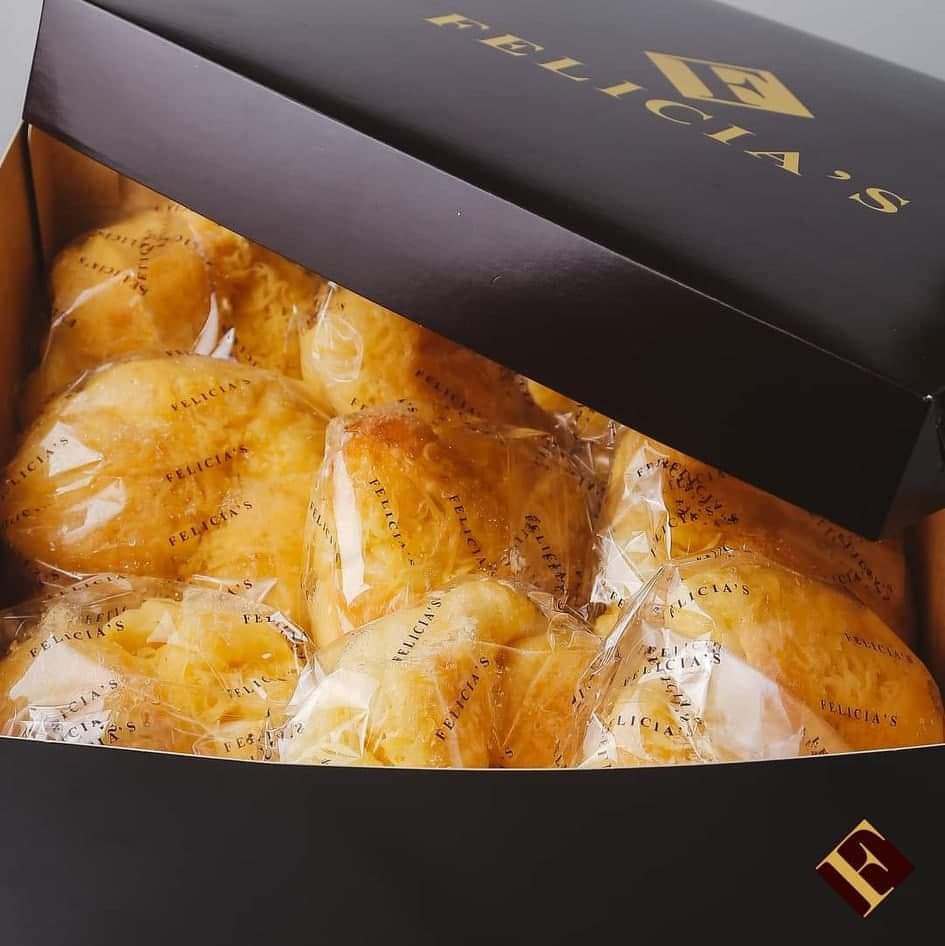 In Bacolod, good life means good food all the time.
The Felicia's experience promises that you will keep coming back for the good life!
Most travelers, who fly out from Bacolod, hand-carry Felicia's products to bring home to their families.
These beloved Felicia's pastries are baked fresh, and air-flown from Bacolod to Manila every week beginning November 13 to December 18.
The Commissariat Manila has prepared a lineup of limited edition Christmas sets featuring their Felicia's Ensaimadas that come in a box of 6 (P1,215) or a box of 12 (P2,430), Felicia's Cheese Rolls box of 16 (P1,420), cookies in can variants such as their Almond Crisps (P490), Lemon Thins (P425), Almondettes (P475), and their yummy Pili products such as their Pili Crumble (P675) and Turron de Pili (P585).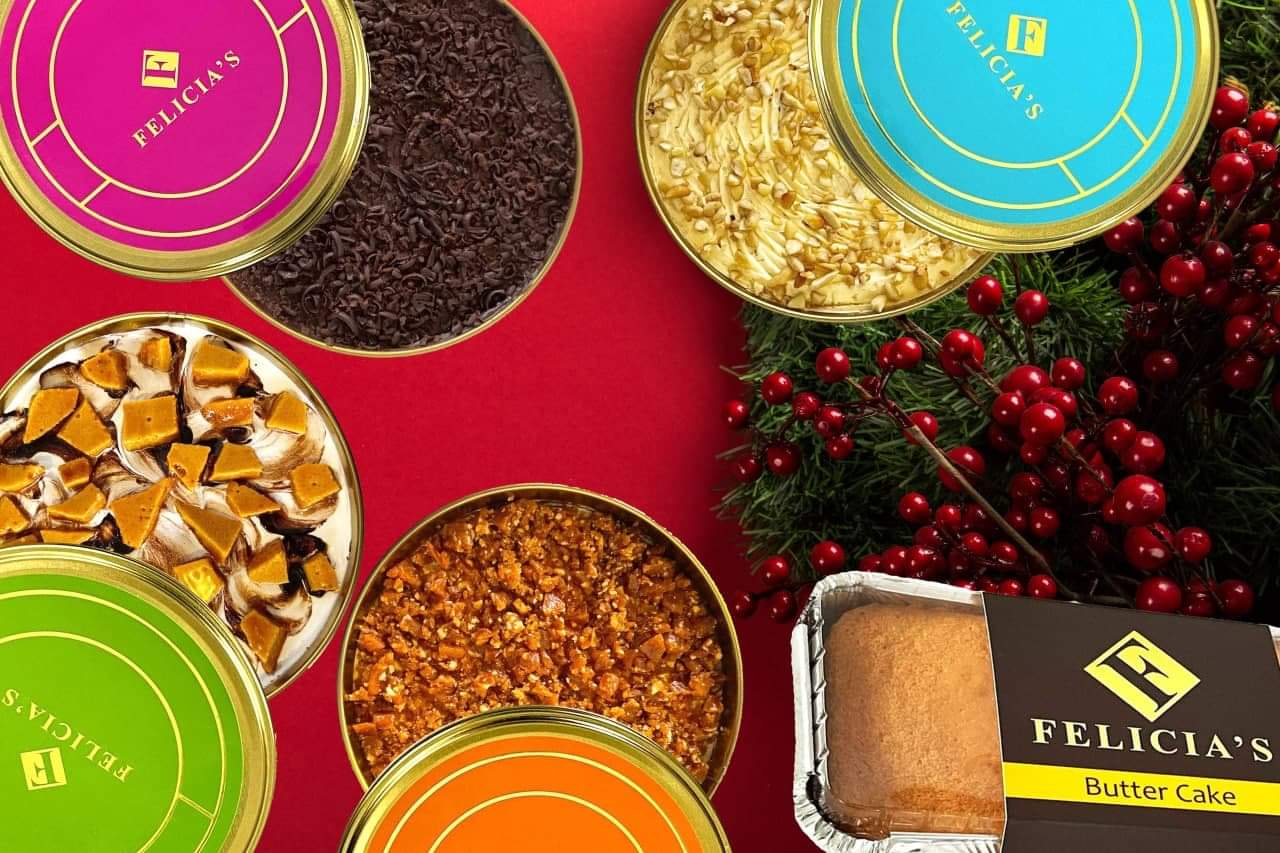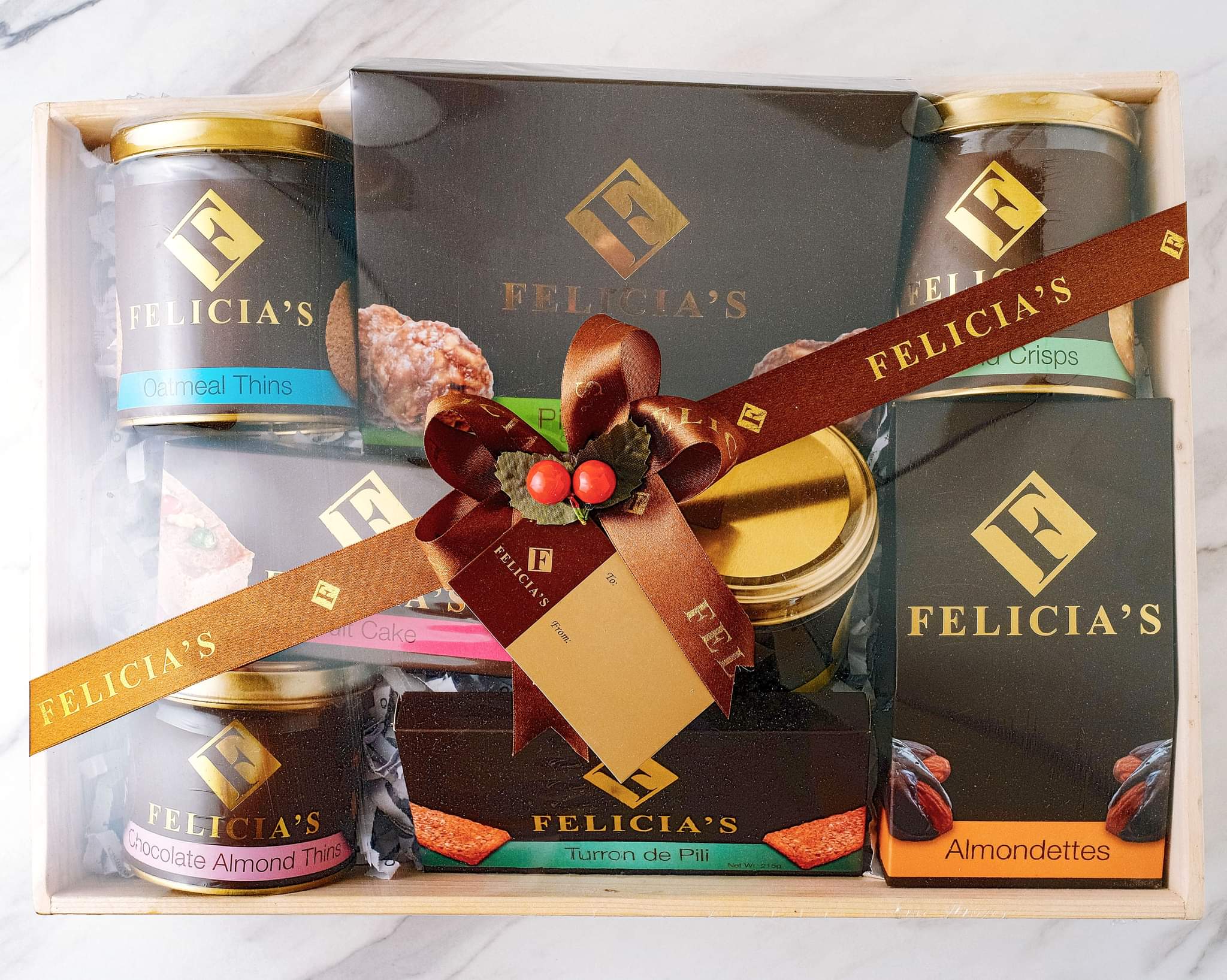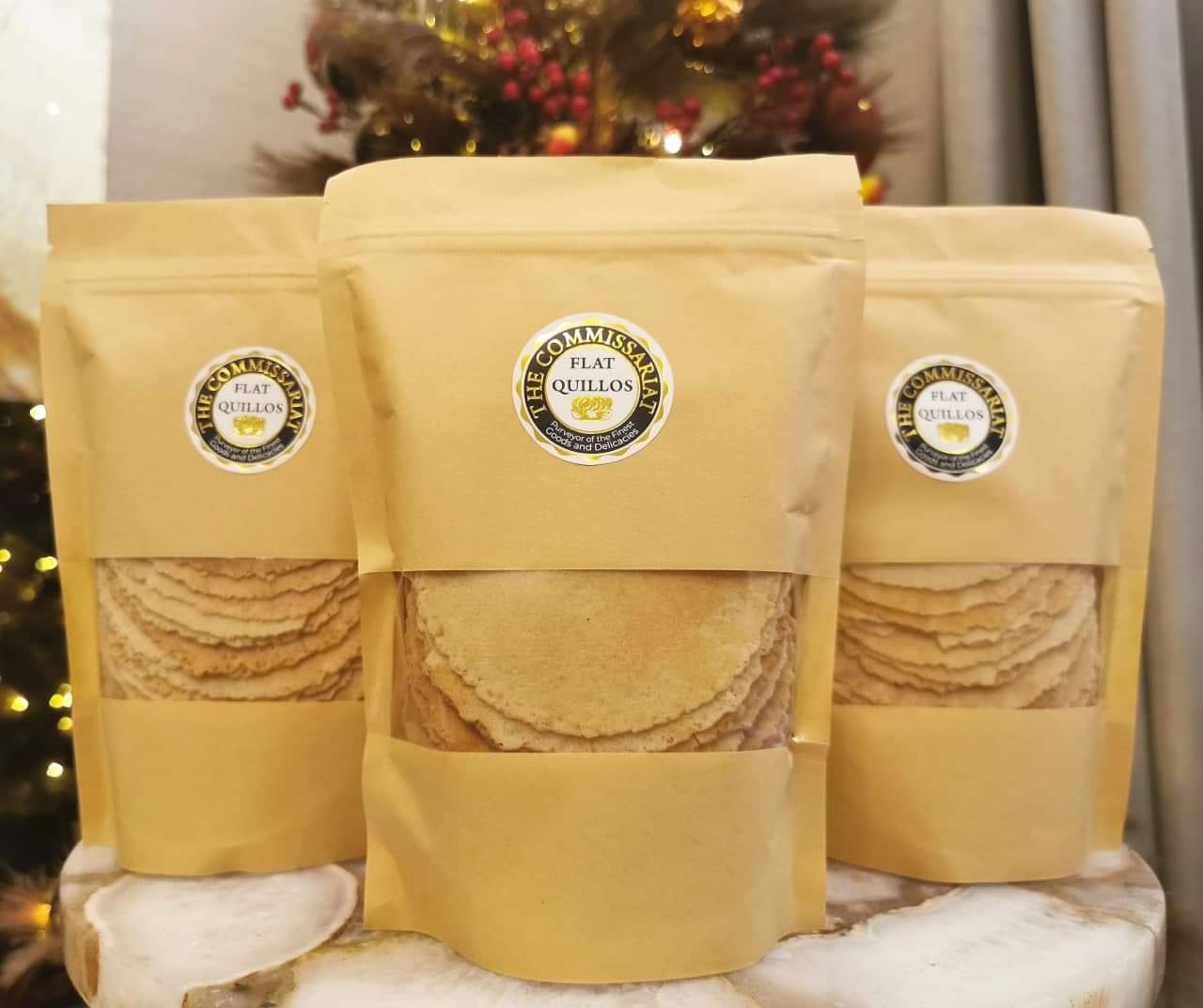 Felicia's also released their outstanding cake line in Metro Manila and Cebu.
These best-loved cakes in cans such as their notable heirloom Potato Cake (P975), Sans Rival (P995), Swiss Chocolate Cake (P980), Classic Chocolate Cake (P995), and Butter Cake (P850) are all available on-hand at The Commissariat Manila.
Other top-rated Bacolod brands are also found at The Commissariat Manila such as Casa Carmela's "Bacolod in a bottle" line, which are known for their best-selling gourmet bottles such their Crazy Rich Crabs (P500), Sexy Squid (P375), Chorizo Pudpud (P375), and their signature Papa Daniel's Bangus (P365).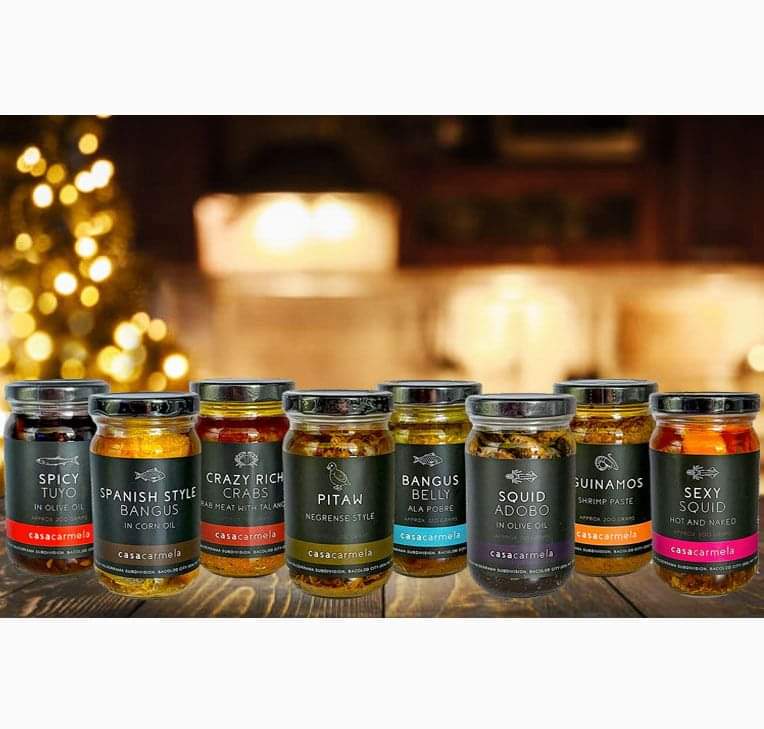 Another crowd favorite that never fails to satisfy everyone's "breakfast all-day" palate is the Ereñeta-Manaloto Chorizo Recado or Hamonado Bilog, and their newest addition to their Chorizo line, the Chorizo Mozzarella or "Muchorellas" which are a total hit with the kids! (All variants for P395/ pack of one dozen).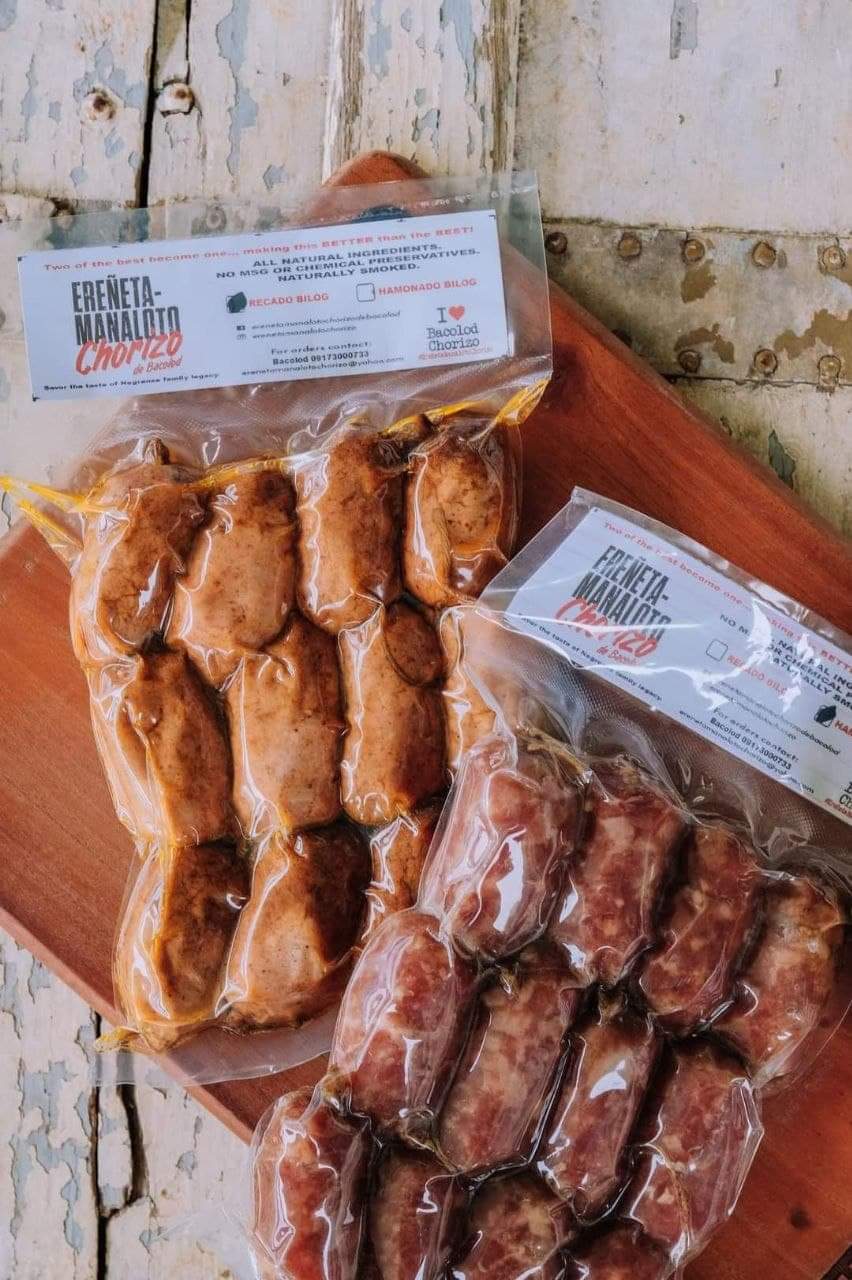 Moreover, The Commissariat Manila offers some of their own products such as The Commissariat Flat Quillos (P185), and seasonally, The Commissariat Bantayan Bay half-shell scallops (P675) which are harvested from the deepest parts of Bantayan Island and flown straight to The Commissariat freezers.
Due to the influx of orders, we advise that you plan and put in your pre-orders ahead of time to make sure that you get on The Commissariat Manila's delivery list early.
For advance placement of orders, please refer to the social media links below for the Felicia's In Manila delivery schedule.
For Felicia's fresh air-flown pastries and limited edition Christmas sets, the pre-order cut-off for each week is on Wednesdays by 7 PM.
All late pre-orders will carry over to the next available shipment date. Deliveries for Metro Manila begin every Saturday of each week from November 13th to December 18th, their last shipment for 2021.
All on-hand products such as Felicia's Cakes in cans, Casa Carmela bottled goods, Ereñeta-Manaloto Chorizos and The Commissariat Flat Quillos will be available for delivery until December 23 (Thursday) before Christmas Eve, and will continue to be available from December 27-31 before the New Year's countdown. Fresh air-flown Felicia's Ensaimadas and Cheese Rolls will resume on Jan 8 (Saturday) when The Commissariat Manila opens their first shipment for 2022.
To know more about the variety of finest goods and delicacies that The Commissariat Manila offers within NCR Plus (Metro Manila, Bulacan, Cavite, Laguna and Rizal), you can visit and order from their website at www.thecommissariatmanila.com.
Please follow, like, and tag us by using the hashtags #TheCommissariatManila and #FeliciasInManila this Christmas holiday season on Facebook, Instagram, and Twitter!
You may also scan The Commissariat Manila QR code to pre-order!
Facebook: https://www.facebook.com/thecommissariatmanila/
Instagram: https://www.instagram.com/thecommissariat/
Twitter: https://mobile.twitter.com/CommissariatMNL
Pinterest: https://www.pinterest.ph/thecommissariat/