- Advertisement -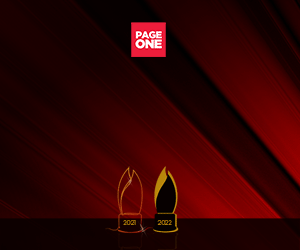 Since the early 1990s, there has been an Asia-wide consensus that the development of the full potential of humans constitutes one of the key tasks in the seven dimensions of sustainable agriculture.
It is captured in the statement below that echoes around the world in global business boardrooms, the UN, government, civil society institutions including the academe and foundations.
"The results of an intervention depend on the interior condition of the intervener."
In the past ESSA National Conference on Organic 4.0, participants heard many examples of failures in projects and initiatives due to the lack of the right inner condition of those involved in project implementation.
One participant from a national government agency lamented that they had poured millions of government resources for three years to help a community with no results.
Another spoke of fraud in the practice and marketing of organic produce.
Another emphasized the need to transform mindsets and values if one is to succeed in sustainable agriculture.
For a more positive perspective, a plenary speaker attributed the success of its coop to the systematic inner conditioning that its members had and continues to have.
And the examples went on.
This is the reason why the Council of Trustees of the Ecosystem of Stakeholders for Sustainable Agriculture (ESSA), with the approval of its membership, decided to establish an "Inner Conditioning Workshop" or ICW as a pre-requisite for membership in ESSA.
This is also the reason why the leadership of the League of Organic Agriculture Municipalities, Cities and Provinces of the Philippines (LOAMCP-PH) has required its members to undertake Inner Conditioning Workshops.
If you want to experience an approach that has been tested worldwide, is based on the latest developments in post-materialist science, and is highly relevant to agriculture:
Join us in the upcoming Inner Conditioning Workshop Batch 6 from 11-13 June 2021 at the certified organic farm of the Center for Bayanihan Economics (CBE) inside GK Enchanted Farm, Brgy. Encanto, Angat, Bulacan.
CBE Organic is also the only certified organic ATI Learning Center in Central Luzon. Under moderate traffic conditions, it is around 1.5 hours from Metro Manila.
For more details, contact the ESSA Secretariat at: (033) 338 2376 or +63 907 231 3049.