The Pretty You Founder & CEO and recently awarded as part of Top 50 Rising Tigers in Asia under Rising Tigers Magazine—Jessa Macaraig joins the Philippines most beautiful and empowered women—all exemplars of pulchritude—in the "Queens Charity Ball," organized by premier beauty camp Aces and Queens, at the Okada Manila.
Aces and Queens, an institution in Philippine pageantry, is the beauty camp that trained and campaigned for the Philippines' bets for international competitions, including Miss Universe 2015 Pia Wurtzbach and Miss World 2013 Megan Young's welcome wins for the Philippines.
"I am my brand," Jessa shared. "Instead of hardselling, I convince people by showing them the product of my services: me!"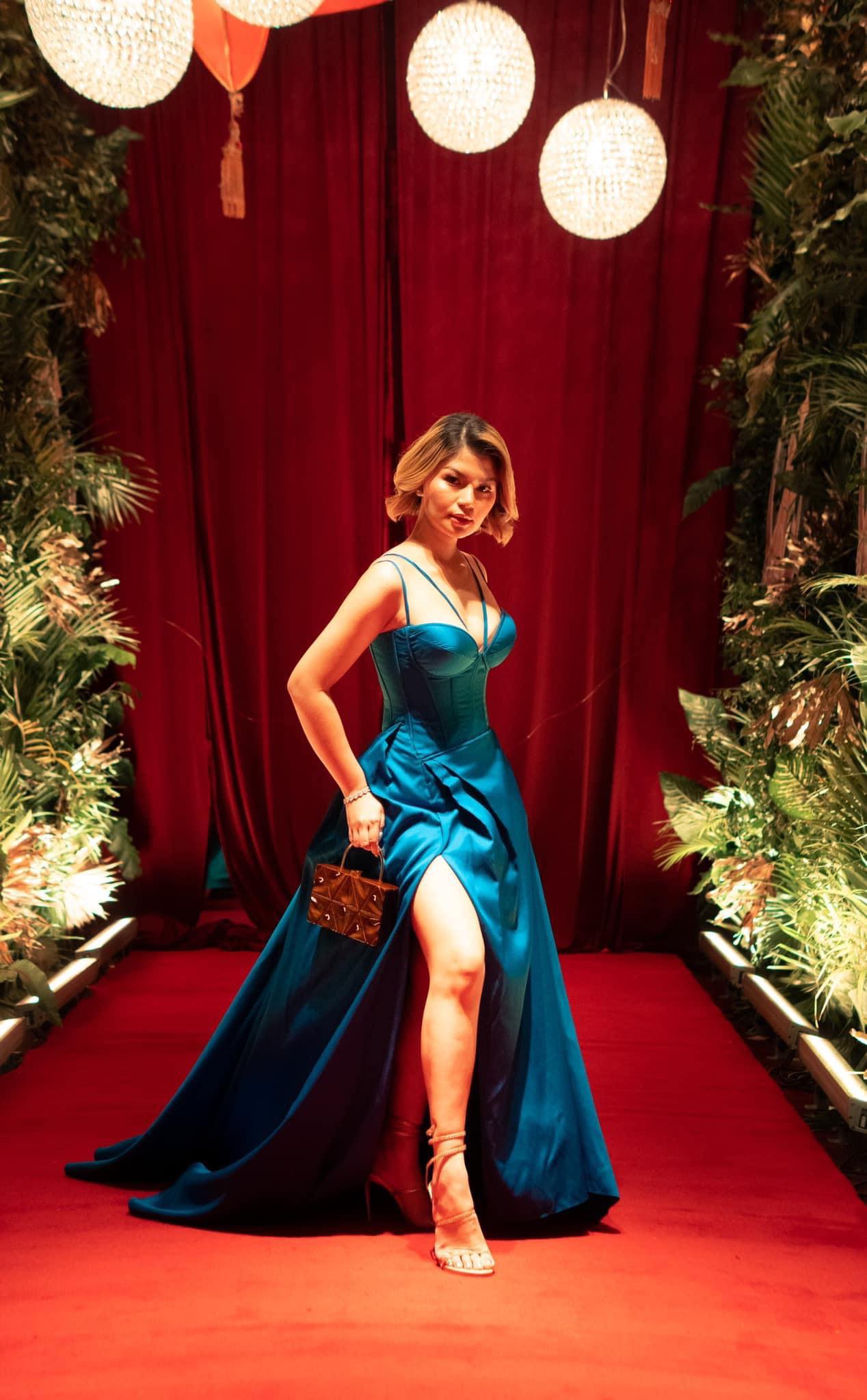 Being Her Brand: Beauty In and Out
Indeed, Jessa is not only a mother, wife, aesthetician, and beauty entrepreneur with twenty-five branches of The Pretty You aesthetic clinic already up.
Her latest franchise has recently opened in Santolan, Quezon City and more are being constructed in Alabang, Katipunan, Kidapawan, Manila, and Midsayap.
She is also a woman of diversified business interests. She has tie-ups with AquaSkin and has ventured into logistics—and doing TikTok!
Experiencing Beauty Firsthand
"Most of my franchisees have experienced The Pretty You experience firsthand," Jessa revealed a secret.
Her beauty franchise clicks among clients, who later were satisfied with the results they turned into franchisees themselves.
Indeed, from three branches prepandemic, she rose above the lockdowns and expanded.
For this, The Pretty You earned a string of Asia Leaders Awards x Rising Tigers Women of Substance Honors for her impeccable business sense, passionate determination, and corporate social responsibility.
Follow The Pretty You Facebook page https://www.facebook.com/theprettyyou.ph to know more about their treatments and exciting yet affordable beauty packages.
Benefiting Children's Education
Queens and Aces' charity ball had the Rotary International District 3830 as advocacy partner with Project REACH as beneficiary.
Project REACH's "Reaching Out to Each Child through High-Quality Classrooms" is District 3830's signature project.
The project targets to have 100 new classrooms buildings, dubbed as "Rotary Learning Centers," built in the Philippines' most far-flung Philippine.
These school buildings will be set up in what the Department of Education describes as Geographically Isolated and Disadvantaged Areas or GIDAs.
Partnering for Children and Women
Starting with the "Queens Charity Ball," Rotary International District 3830 revealed that Aces and Queens will be its partner for the 2023 Miss Rotary International.
According to District Governor Mildred Vitangcol, "This competition would not only benefit children's education but push for women's empowerment."
Sashaying among Stellar Beauties
This ultra-exclusive outing catapults Bulacan beauty Jessa among the ranks of beauty queens Shamcey Supsup-Lee, Ms Philippines National Director; Precious Lara Quigaman-Alcaraz, Bb Pilipinas Charities Executive Committee Member; Maureen Wroblewitz, Asia's Next Top Model; and, Cory Quirino, Mutya ng Pilipinas President.
For the ball, Jessa sashayed down the runway with 2021 world representatives Beatrice Luigi Gomez, Miss Universe; Tracy Maureen Perez, Miss World; and, Hannah Arnold, Bb Pilipinas International.
She was joined by reigning queens, Ashley Subijano and Beatrice Mclelland, Ms Eco Philippines and Ms Eco Teen Philippines; Alison Black, Ms Supranational Philippines; Klyza Castro, Mutya ng Pilipinas – Asia Pacific International; and, Nicole Borromeo, Bb Pilipinas International.