According to reports, Durio graveolens, sometimes called the red-fleshed durian, orange-fleshed durian, or yellow durian, is a species of tree in the family Malvaceae.
It is one of six species of durian named by Italian naturalist Odoardo Beccari.
The specific epithet graveolens is due to the odor.
In the Philippines, one of the most famous durian farmers is Bernard Bautista of "Bautista Plant Nursery – Prutasan at Halaman sa Tabing Daan" in Makilala, North Cotobato.
He sent this variety to Grace Bondad Nicolas, The Manila Times business writer, entrepreneur, and CEO of Hidden Hills Farm By Josefino, to taste it.
Taste and Texture according to Grace
"One of my favourite fruits is Durian. Seeing this kind of variety, makes me curious and receiving the fruits from Bernard, I'm thankful. I actually went to different countries just to have the taste of different varieties and even paid Php1,000 per kilo for Musang King. I even asked a friend to join me in Davao just to satisfy our cravings."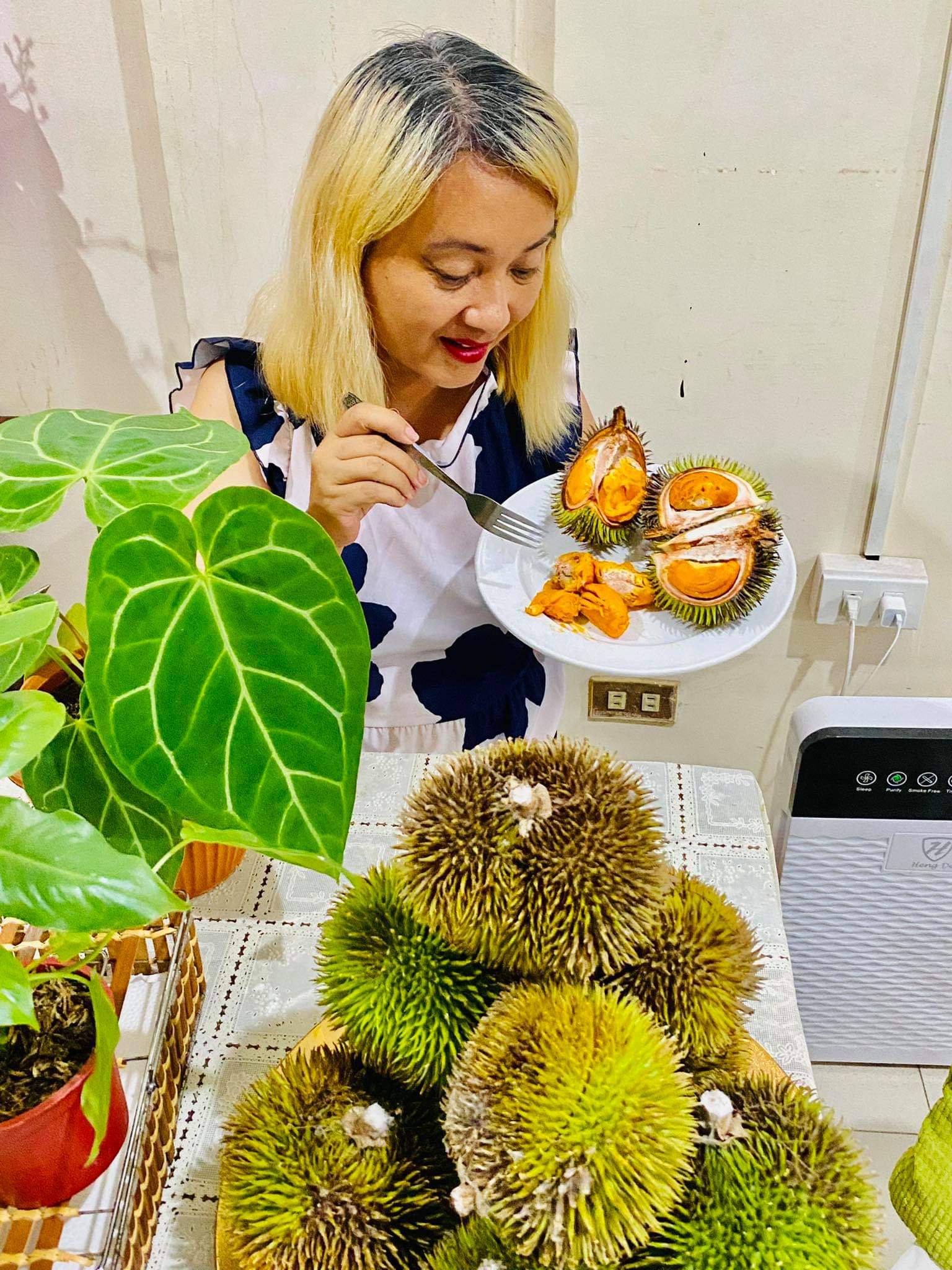 "In our farm, we have 40 trees of native durian and with Durio graveolens, hoping to have this addition to our variety. The taste is like a crossbreed of Jackfruit and Durian, the smell is the same also, Jackfruit or Langka in the Philippines. Its like also with a taste of wine. So if you like both, this is a catch. As for the texture, it's more fine and creamy."
The durian is the edible fruit of several tree species belonging to the genus Durio.
There are 30 recognised Durio species, at least nine of which produce edible fruit, with over 300 named varieties in Thailand and 100 in Malaysia, as of 1987.
Famous in the Philippines, Puyat is the Philippines' main commercial durian variety.
It's exported to different countries and is the main durian variety you'll find if you visit Davao City.
To order, please check their Facebook page https://www.facebook.com/profile.php?id=100063782420956