Make your everyday a vacation with Lumina Batangas.
We get it. Life in the city can be very tiring and exhausting. That is why many of us crave the weekend getaways in the neighboring province of Metro Manila, including Batangas. It has been one of the go-to weekend destinations of people from the Metro because of its proximity.
What if we tell you that you need not wait for weekends nor drive hours to reach these destinations? What if you're every day can be a vacation? 
Since the pandemic hit, many millennials and Gen X alike are thinking of settling in the nearby province. Not only does it give you space from the city jungle, but it also gives you so much freedom to enjoy life away from the hustle and bustle. For this very reason, Lumina is offering affordable homes in the City of Sto. Tomas, Batangas. Just 45 minutes away from Alabang, Muntinlupa, the 33-hectare Lumina Batangas boasts of its majestic view of the Mt. Makiling. Talk about living the best of both worlds!
Not yet convinced? Check out these tourist spots that are just within your reach when you move to Lumina Batangas.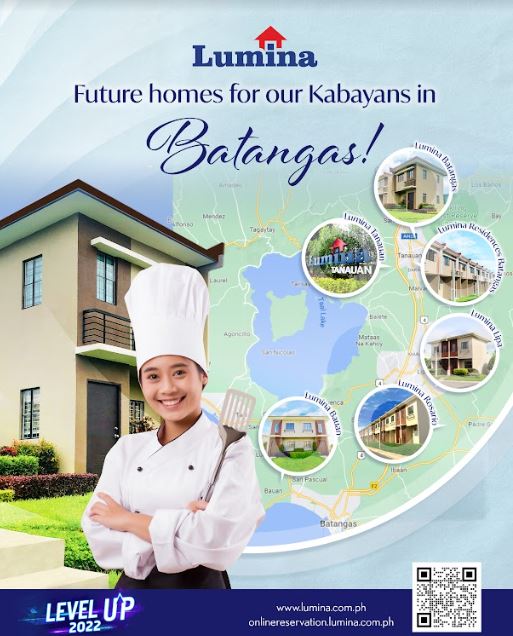 Mt. Makiling
Who wouldn't love a nice mountain view outside your home? Lumina Batangas is perfectly situated in Barangay San Vicente, Sto. Tomas, Batangas, where every day is graced with the beauty of this inactive stratovolcano. If you're more of the adventure type, take advantage of the proximity of this property to the mountains' Sto. Tomas Trail. 
National Shrine and Parish of Saint Padre Pio
One of the most visited spots in Batangas is the National Shrine and Parish of the Saint Padre Pio, which is consecrated to the Italian Saint Pio of Pietrelcina. Saint Pio is one of the most celebrated saints of the 20th century, as he's the only priest in the history of the Catholic Church to have stigmata, the five wounds of Jesus Christ. This scenic pilgrimage is also famous for its architectural design which is made mostly of indigenous materials and takes inspiration from the traditional lifestyle of Filipino farmers and fishermen. The place is most especially jampacked every 23rd of the month as it is the Padre Pio's Day of Prayer, Mass Veneration, Blessing, and Healing. 
It is located in Barangay San Pedro, just 10 minutes away from Lumina Batangas.
Caleruega Church
If you need to reflect a bit, head just a few kilometers to the west of Sto. Tomas and you will reach Caleruega Church in Nasugbu, Batangas. The church, also known as the "Transfiguration Chapel" is the usual venue for retreats, recollection activities, youth camps, and other religious gatherings and seminars. 
Although quite small, its chapel has beautiful architecture surrounded by the breeze of nature, making it the region's most sought-after venue for intimate weddings.
Batangas Beaches
One cannot speak of Batangas without its beaches. The province has always been the go-to destinations of Filipino families, not only because of its proximity to the country's capital region but also because of its variety. Batangas offers different types of beaches, from sandy, rocky, and pebbly. Nasugbu, Laiya, and Calatagan are just a few of the famous beach destinations in the province of Batangas and all of them are just within your reach in Lumina Batangas.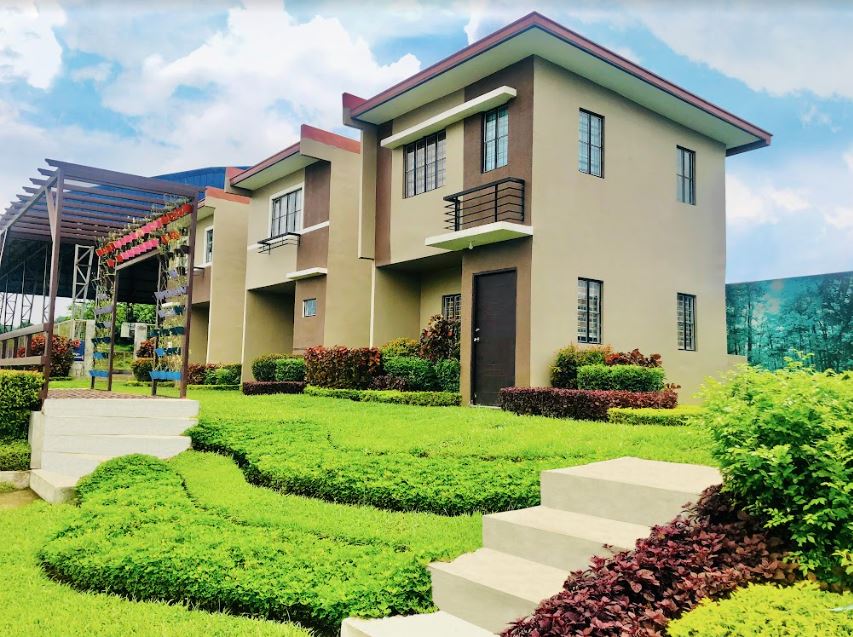 More affordable homes in Batangas Province
While Lumina Batangas in Sto. Tomas is the flagship is Lumina's flagship project, there is no stopping this company from offering more affordable homes across key locations in the country. Just in the province of Batangas, Lumina Homes has 4 more sites namely Lumina Tanauan, Lumina Lipa, Lumina Bauan, and Lumina Rosario.
Lumina Tanauan, launched in October 2017, is only 50mins away or 44 km away from Manila. This project is very much accessible to pretty much everything–2 km away from the heart of the City and 5 minutes away to market, malls, schools, hospital, and churches.
But If you're a fan of cool weather, Lumina Lipa is the place for you! Lipa City is known to be the third coldest city of the Philippines, next to Baguio and Tagaytay. Dubbed as the "Little Rome of the Philippines," the city is home to many religious and heritage sites.
Located in Brgy. As Is, Lumina Bauan is only 11 minutes to the town proper close proximity to various business and commercial hubs perfect for working professionals and entrepreneurs. 
The most recent project by Lumina in Batangas is Lumina Rosario which was launched in August 2019. It is strategically located in Brgy. Quilib which has easy access to vital cities and municipalities of the province. 
For as low as Php 6,500, you can start living your dream life and making your every day a vacation. Know more at https://www.lumina.com.ph/.