- Advertisement -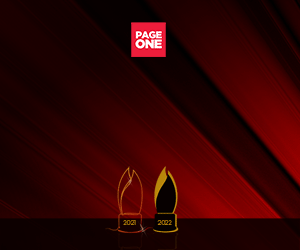 Filipinos are known to travel a lot. With a lot of sales and great deals, more Filipinos are enticed to travel. According to a study by Picodi, almost half of Filipinos surveyed said they travel at least twice a year. The average Filipino spends about PhP13,000 for every trip, which includes fares, food expenses, incidentals, and hotel accommodation. With promos and budget-friendly trips, why spend PhP13,000 for a single trip if you can make it more exciting without making much of a fuss and expenses?
As the summer season approaches, here is a RedDoorz Travel Guide to give you some ideas on how you can enjoy your next trip without spending over PhP5,000.
RIDE TO THE SLOPE OF MAJESTIC MAYON
DESTINATION: MAYON VOLCANO ATV RIDE
The Philippines is home to hundreds of volcanoes, including the Mayon Volcano, known worldwide for its almost-perfect cone shape. Once recognized as one of the Seven Wonders of the World, the active volcano, which is just 15 kilometers from Legazpi City, Albay, attracts thousands of local and foreign tourists yearly.
You may rent an all-terrain vehicle (ATV) and navigate through the different trails around the volcano for as low as PhP400. If you are more adventurous, you may opt to ride up the lava trail almost two-thirds of the height of Mayon Volcano for PhP2,500.
WHERE TO STAY: RedDoorz @ Arimbay, Legazpi City
SURF'S UP AND RIDE THE WAVE OF LA UNION
DESTINATION: SAN JUAN SURF SCHOOL
Head on to San Juan, La Union, the Surfing Capital of Northern Philippines, and ride the waves. You can take surfing lessons starting at PhP500 per hour and rent surfboards for PhP250 per hour or PhP800 for the whole day. Other water sport activities offered in the surf school include stand-up paddle board (PhP400/hr), kayak for 2-3 people (PhP400/hr), body board (PhP200), and skim board (PhP100/hr).
After a long, adventure-filled day, relax on the beach and watch the beautiful sunset along the coast of San Juan, La Union.
WHERE TO STAY: RedDoorz Plus near San Nicolas
CHANNEL THE ADRENALINE JUNKIE IN YOU
DESTINATION: CAMPUESTOHAN HIGHLAND RESORT
Most Filipinos travel to take a break from the hustle-and-bustle of their daily lives. But aren't you tired of just laying on the beach?
At Campuestohan Highland, Bacolod City, you can experience riding a bicycle suspended in air or play like a hamster in a wheel above the ground for PhP100 only or don your red cape and pretend to be Superman on a zipline ride for PhP200 per person.
WHERE TO STAY : RedDoorz Plus @ Diola Villamonte
TREK YOUR WAY THROUGH THE MAPAWA ADVENTURE PARK
DESTINATION: MAPAWA ADVENTURE PARK
Just a few kilometers away from the heart of Cagayan De Oro lies Mapawa Adventure Park, a nature park featuring magnificent waterfalls, scenic views, and exciting activities.
Call on your friends and take on the challenge of rappelling down right beside a waterfall or conquering your fear of heights and leaping off a 25-foot cliff. You can experience all these and more for PhP1,200 per person for a group of five. Just be sure to book your adventure ahead of time.
WHERE TO STAY: RedDoorz Premium near Gaston Park
Nowadays, it's easier to travel with lots of affordable transportation and accommodation options. Plan early to find the best seats online and with RedDoorz as your go-to hotel, you can achieve more and reach more destinations in the Philippines and all over Southeast Asia.
Definitely, a day is just not long enough to enjoy every part of these destinations. When traveling to these spots, you can opt to book in a budget hotel strategically placed near your dream destinations. That way, you can save more time and money, but not on experiences and adventures with your family and friends.
With more than 200 hotels in over 20 cities nationwide, you will definitely find a RedDoorz in key cities and emerging tourist destinations, like Laguna, Kalibo, Bohol, Cebu, Palawan, Batangas, Davao, Tacloban, Iloilo, Dumaguete, and Zambales. Download the RedDoorz app to enjoy great deals and treats at super low rates. You can get more exclusive discounts with RedCash, too!
Get 20% discount to achieve your travel goals with the RedDoorz promo code ACHIEVETRAVELS3 and don't forget to download the app with this link.
Explore the country with these tips and trade secrets, and enjoy ticking off destinations, one after another to finally achieve your travel goals.
About RedDoorz
RedDoorz is Southeast Asia's largest and fastest-growing, technology-driven hotel management company offering affordable accommodations for everyone. With a vision to enable people to travel more and provide an affordable reliable stay in all major cities and destinations across the region, RedDoorz is disrupting the hospitality industry by transforming the fragmented supply inventory into branded, standardized accommodations and leveraging its mobile app and digital channels to drive strong consumer demand.
The company was founded in 2015 by a team of senior executives with deep experience in the online travel and hospitality industry and has grown into a regional powerhouse with operations in Indonesia, Singapore, the Philippines and Vietnam. The firm has been growing by five times year-on-year.
As part of the RedDoorz brand network, hotel owners are able to grow their businesses and increase revenues while streamlining their operations. RedDoorz's solutions help partners manage distribution, pricing, marketing, customer experience and technology solutions – offering an end-to-end platform powered by an advanced technology infrastructure. For more information, please visit www.reddoorz.com.