For many Filipinos, owning a home remains an elusive, lifelong dream.
Often it is the case that such dreams are hampered by the lack of quality homes and communities that can readily fit their budgets and the tedious process that comes with buying a house.
Trusted property developer Lumina Homes, however, makes it easy for you to unlock your biggest life goal as it ensures that homeownership will be more accessible than ever for every hardworking Filipino. The affordable housing arm of Vista Land & Landscapes Inc. has long made it its goal to provide affordable yet quality dwellings in secure communities that Filipinos would be proud to call home.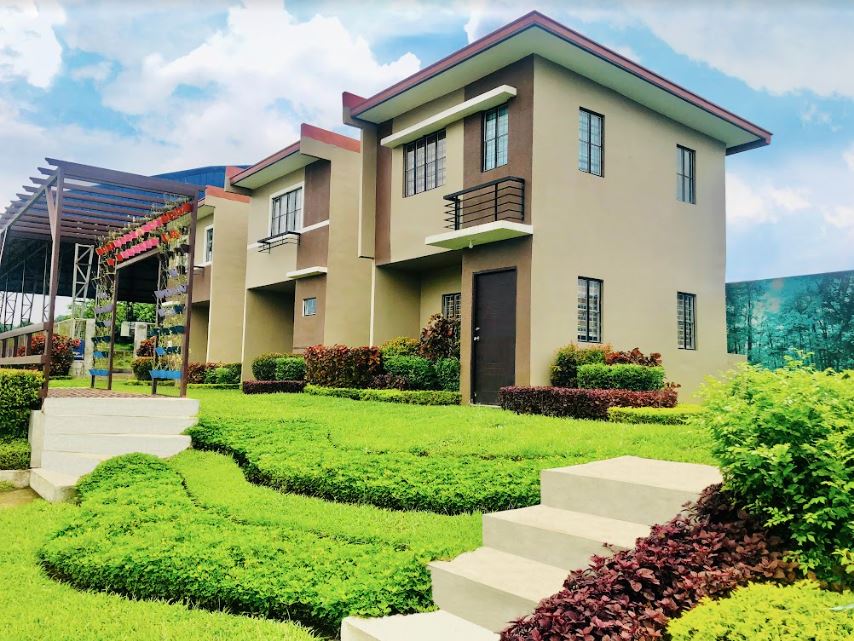 Bigger, better living spaces 
Amid a growing demand for spaces during the pandemic, Lumina has started converting its residential developments to provide Filipino families with even bigger and better living areas, where there would be ample natural lighting and ventilation.
As seen over the last two years, most property seekers are reportedly looking for house-and-lot packages as these can provide bigger room provisions and more flexibility on how the residents can use their spaces—whether as a study area, a home office, playroom or an entertainment den. According to a Statista survey on consumer expectations in the fourth quarter of 2021, 39.4 percent of all households in the Philippines stated that "they intended to buy a single detached house in the next 12 months."
"There's always more to look forward to in Lumina Homes as it continuously improves its house-and-lot offerings and community features to better serve its homeowners. We want our homeowners not only to feel proud that they have a home that is their own, but proud as well that they live in a community that sets the bar high for what is expected of an 'affordable' housing development," said Engr. Joemi Tan, Lumina North and East Luzon Division Head.
To provide bigger, better living spaces, homebuyers can expect more inventories of Lumina's bestselling two-story homes across its projects nationwide.
These house-and-lot models include the Athena Single Firewall (53 sqm floor area and 63 sqm lot area); Armina Single Firewall (42 sqm floor area and 54 sqm lot area); Adriana Townhouse (44 sqm floor area and 36 sqm lot area); Angeli Townhouse (42 sqm floor area and 36 sqm lot area); and Angelique Townhouse (35 sqm floor area and 36 sqm lot area).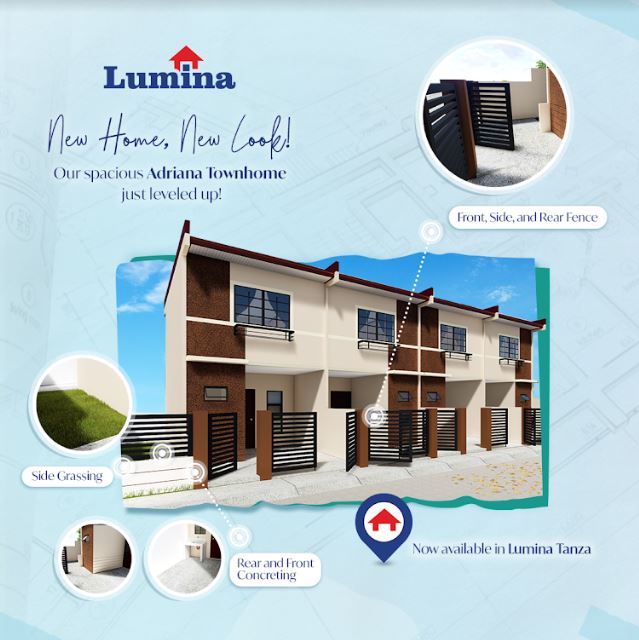 'Ultimate dream home'
While it started as a low-cost housing brand, Lumina Homes now strives to provide quality dwellings to a much bigger market. It strives for that right balance between quality and affordability to bring the ultimate dream home, this time, for the middle income Filipino family. 
With this goal in mind, Lumina Homes' projects all over the country continue to enhance the features of some house models to ensure utmost value for every peso spent.
For example, the Angelique Townhouse inner and end units come with ceiling and room partition while the Adriana end units include front, side and rear fences, front and rear concreting, as well as side grassing. Similarly, the Adriana inner units come with rear and front fence as well as rear and front concreting, whereas the Angeli Townhouse will be turned over with floor tiles installed on the ground floor and vinyl on the second floor, as well as ceiling, room partition, and interior painting, which covers the ceiling and walls.
All these enhancements further ensure a hassle-free move-in for homebuyers, who will no longer need to outsource services for these works.
Lumina Homes truly breaks the norm and goes beyond what is expected to provide quality yet affordable homes that Filipinos deserve.
For more info on Lumina Homes, visit www.lumina.com.ph. Follow @luminahomesofficial on Facebook or contact (0917) 629 6523.