Philstagers Blockbuster Musical-Turned-Film Reminds Filipinos to Never Forget
Philstagers Films' inaugural production KATIPS Movie—written and directed by "the bad boy of Philippine theater" Attorney Vincent "Vince" M Tañada, who stars in the movie as Panyong—kicks off a series of international runs with special screenings on December 3 at the Gateway Mall Cinemas.
These special screenings were motivated by rave reviews after running to an SRO press premiere, where the movie press raved about KATIPS' fearless, daring, and creative bravado as a musical for and of the times.
Here are three reasons why you should catch the movie before it makes a round of the international film festivals!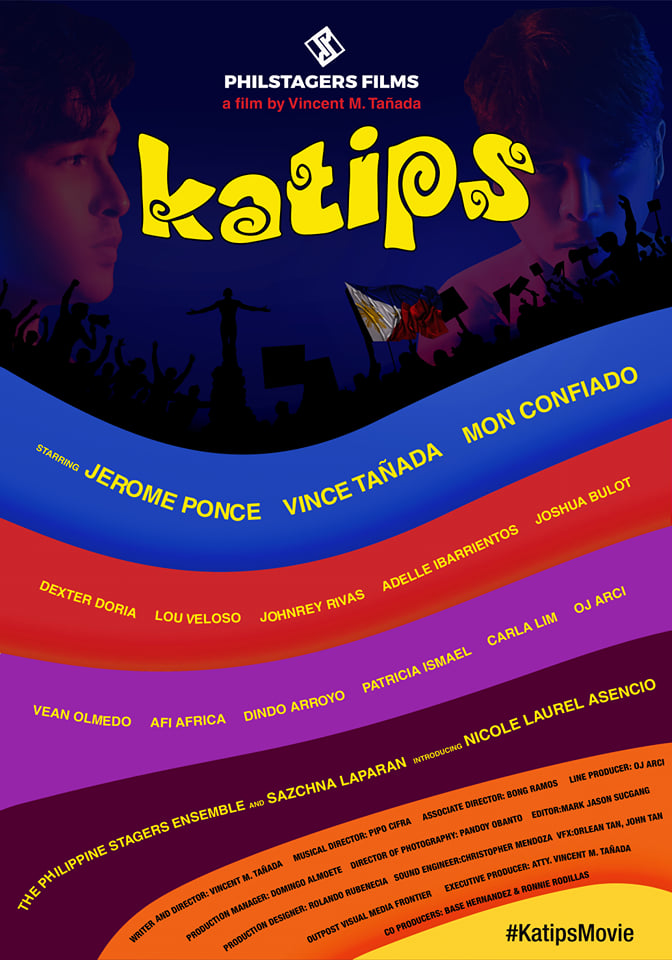 1. KATIPS Is a Production of Many Firsts
Did you know that KATIPS Movie is the launching movie of Ms Nicole Laurel Asensio, granddaughter of Vice President Salvador "Doy" Laurel and President Jose P Laurel and youngest star from the Laurel family of artists?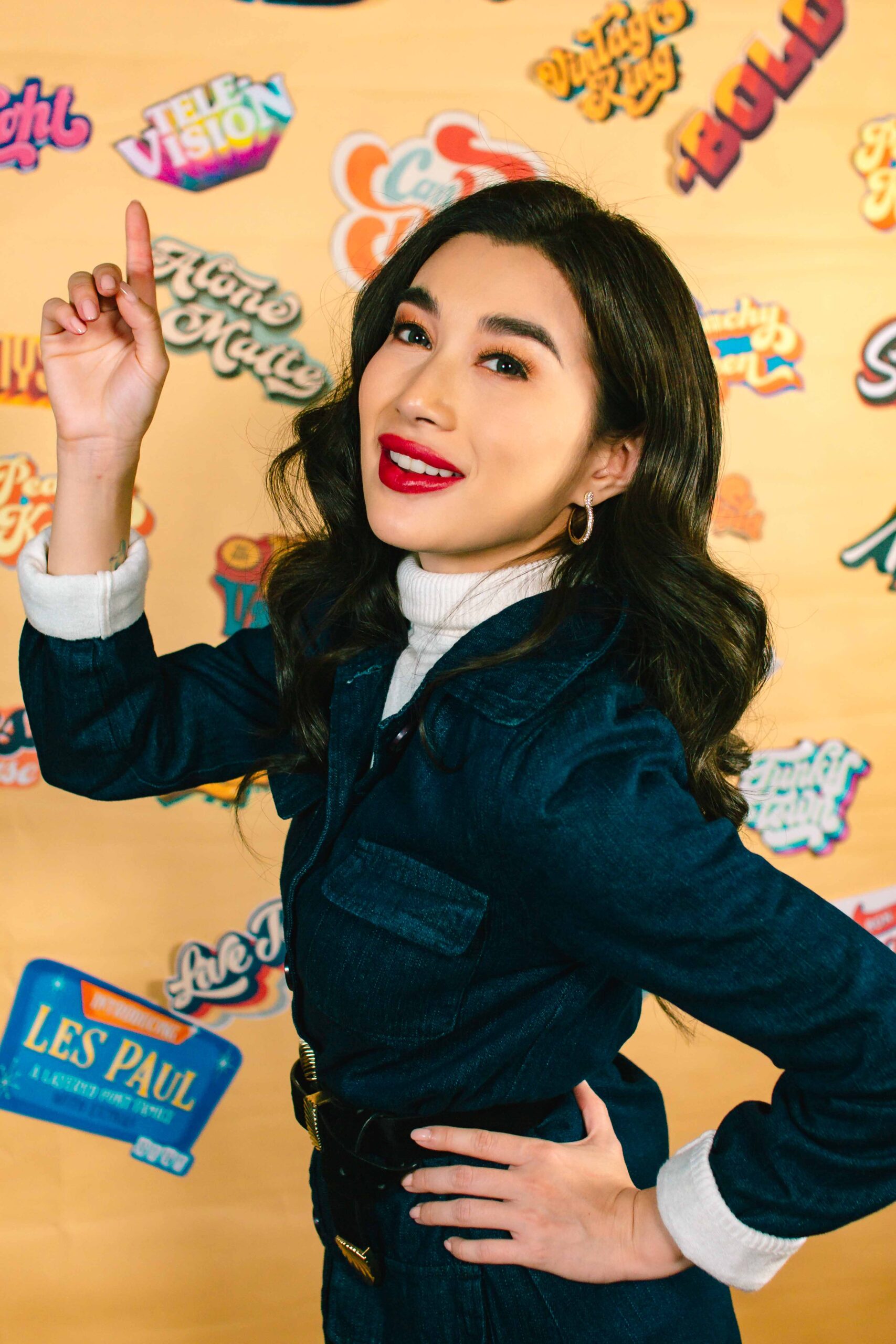 And, did you know that this is the first movie where veteran actors Dexter Doria and Mon Confiado will be singing their dialogues and performing in a musical film?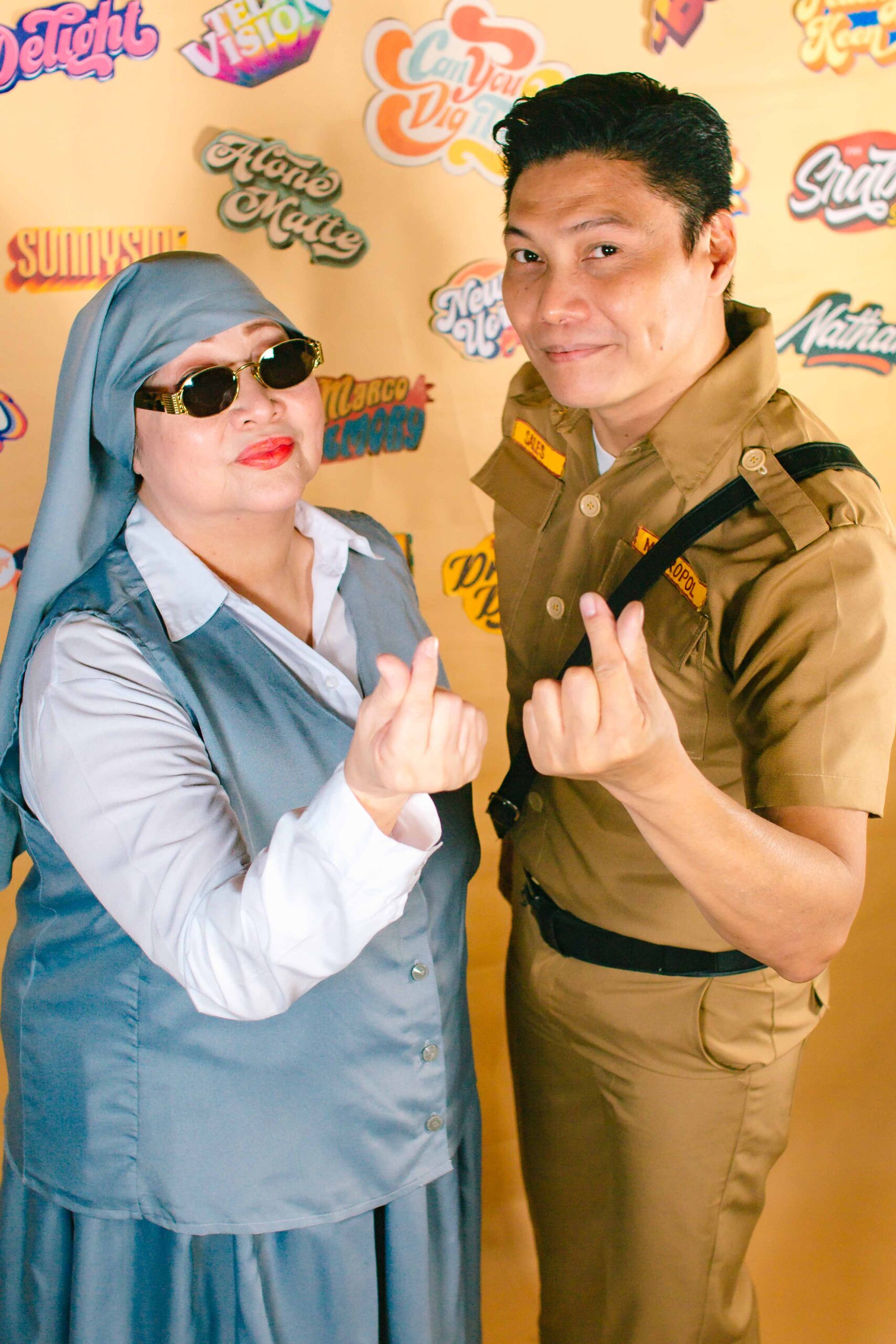 These are definitely must-watch!
But, more than these, KATIPS Movie is groundbreaking for Tañada. Here, he successfully transitions from writing, directing, and performing in live musicals to exploring broadcast and film through Philstagers Films in the span of the pandemic and a loss in the family.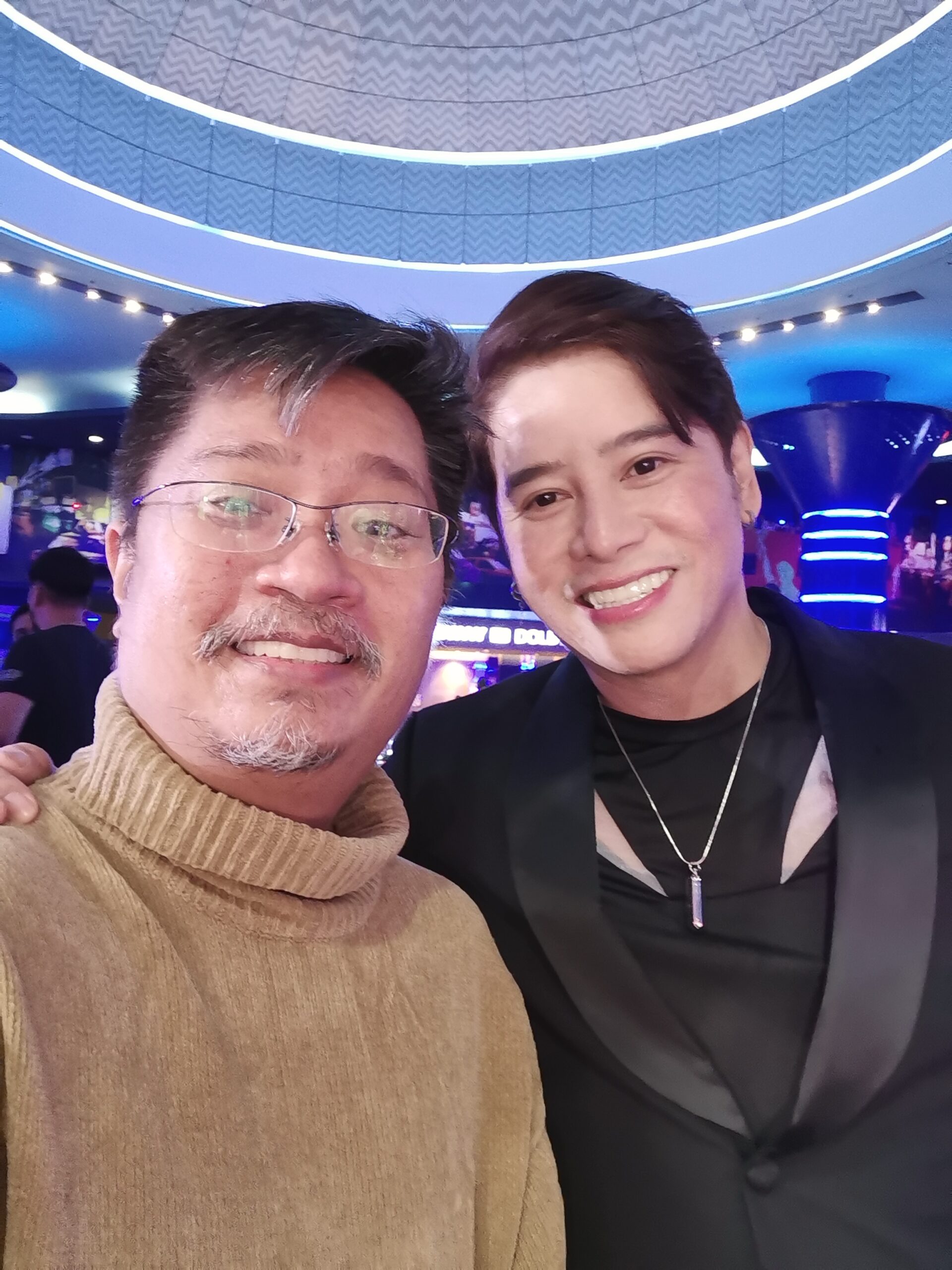 With the success and engagement of his boy love series Why Love Why, KATIPS is Tañada's first film adaptation of one of the Philippine Stagers Foundation's classic historical productions.
As a master of traveling educational musical theater, performing several shows a day to bringing his fabulous historical productions to all parts of the country, Tañada is for the first time:
Locked in for two weeks to shoot, following protocols, improvising scenes as they go, and acting, dancing, and singing in sequences, unlike the continuous runs of a theatrical play in front of live audiences.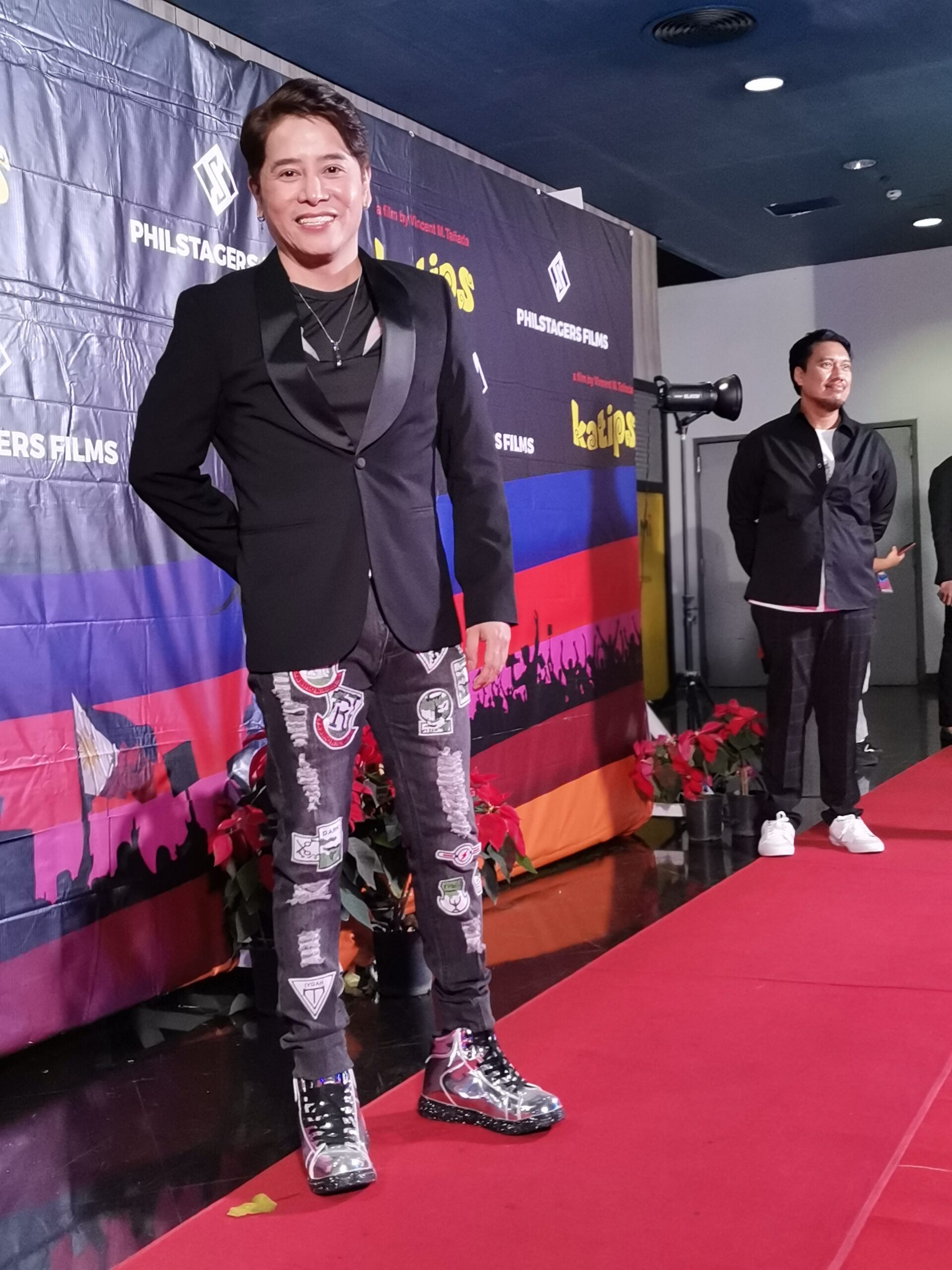 Although he describes film making as "a walk in the park," he realized film production is also more politically charged, especially in the heat of the upcoming 2022 elections with the movies references to the Martial Law era.
2. KATIPS Is an Award-Winning Collaboration
To start with, KATIPS is the film adaptation of the 2016 multi-award-winning musical Katips: Mga Bagong Katipunero—The Filipino Rock Musical.
The 29th ALIW Awards Foundations, the premiere live entertainment award-giving body in the Philippines, recognized Katips as 2016's Best Original Musical Productions, director and PSF Artistic Director Tañada as Best Director in a Musical, and Adel Ibarientos-Lim, who is reprising her role as Alet, with the Breakthrough Performance of an Actress Award.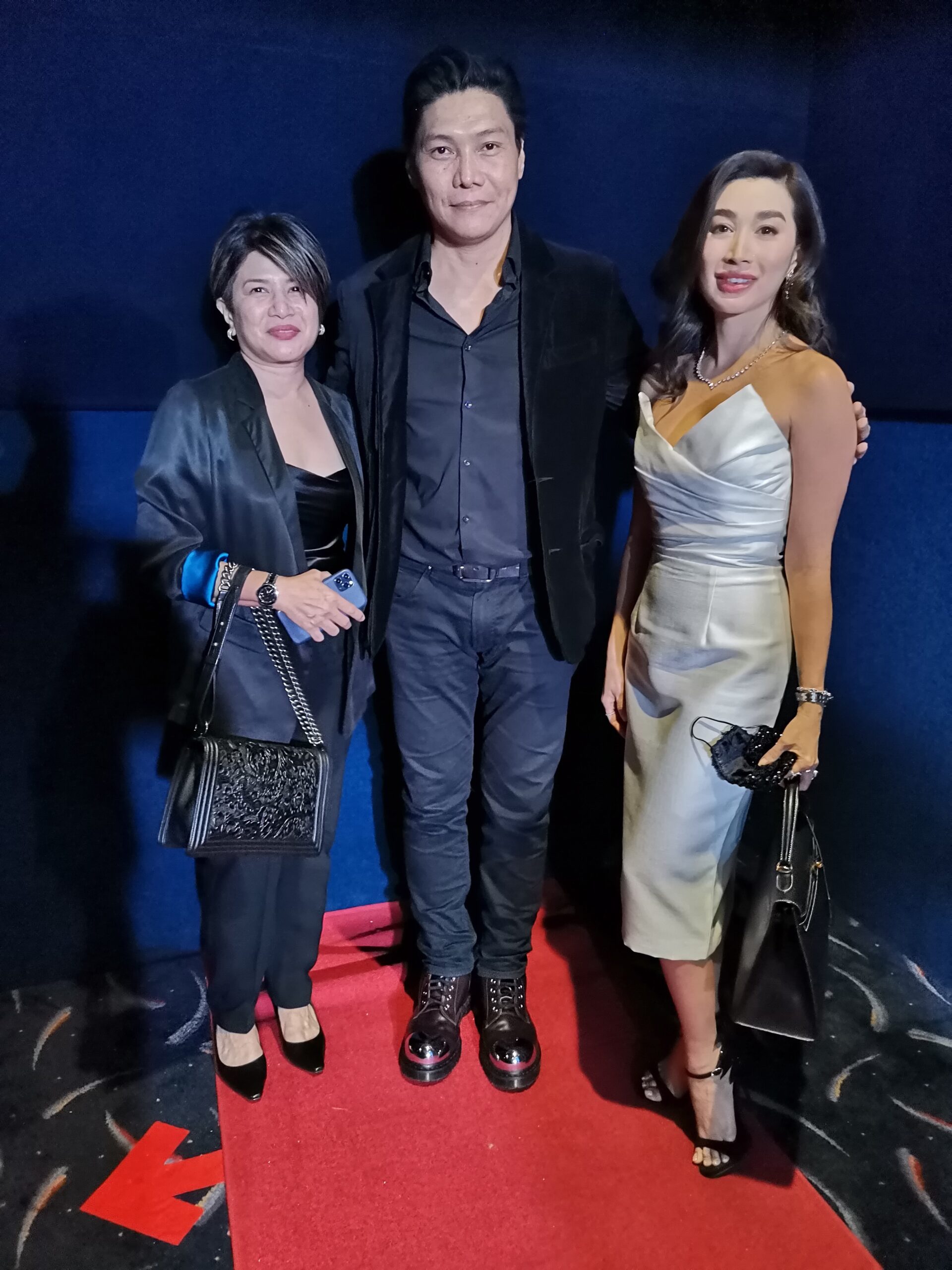 Winning, however, isn't new to Tañada, who is an ALIW Awards Hall of Fame awardee, which is enough reason to watch his first movie.
He was Best Director for Ninoy (2009), Enzo Santo (2010), and Katips: Ang Mga Bagong Katipunero (2016); Best Actor for Omoises (2007), Cory ng EDSA (2009), and Sindak 1941 (2019).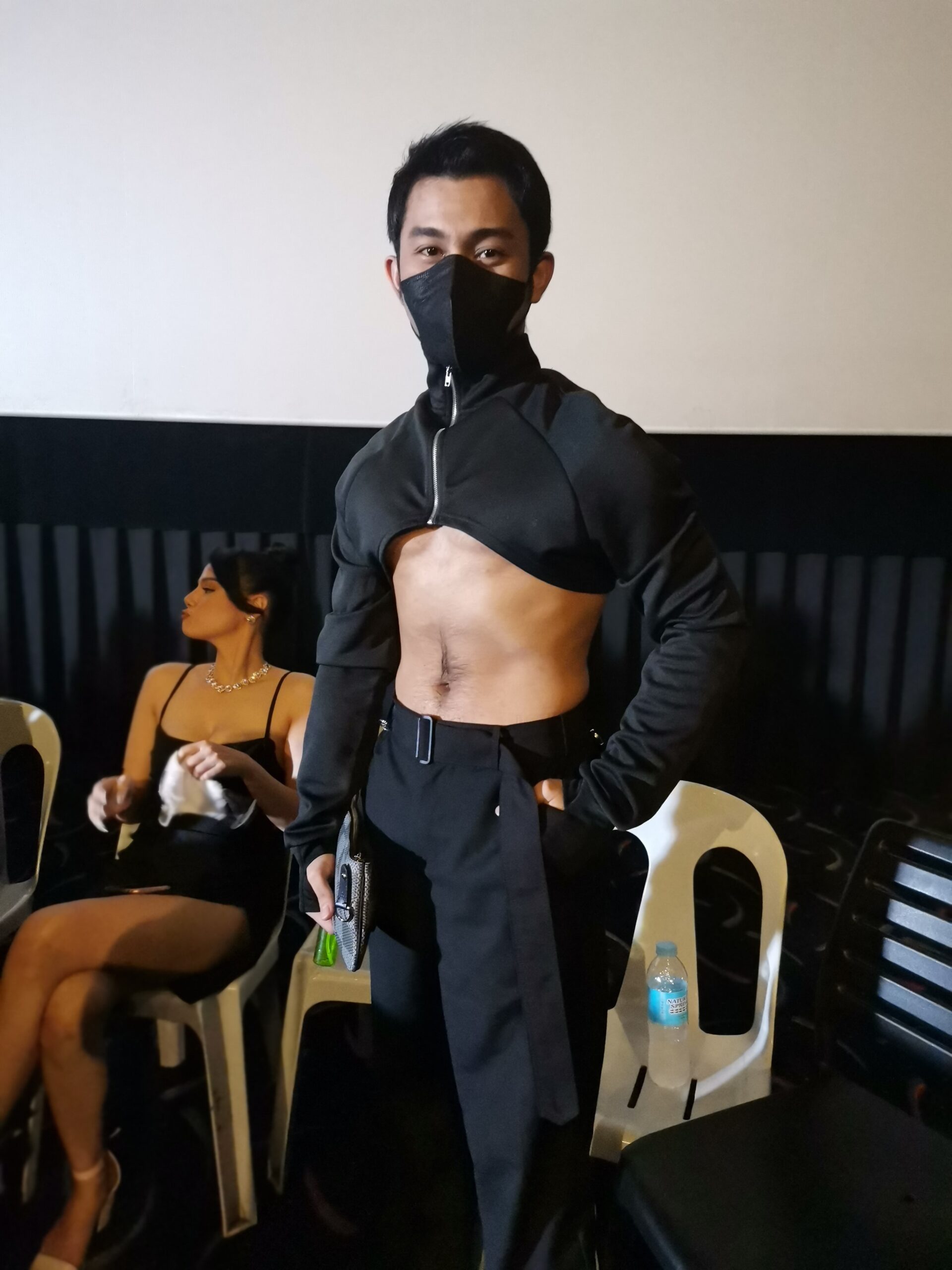 He also won the Palanca first prize for his full-length play Ang Bangkay in 2012, when I first met him and became a fan of the PSF!
More than Tañada, KATIPS also features ALIW Best Jazz Performer Nicole Laurel Asensio, ALIW Best Actor awardee Johnrey Rivas, FAMAS Best Actor awardee Mon Confiado, and two-time URIAN Best Actress awardee Dexter Doria.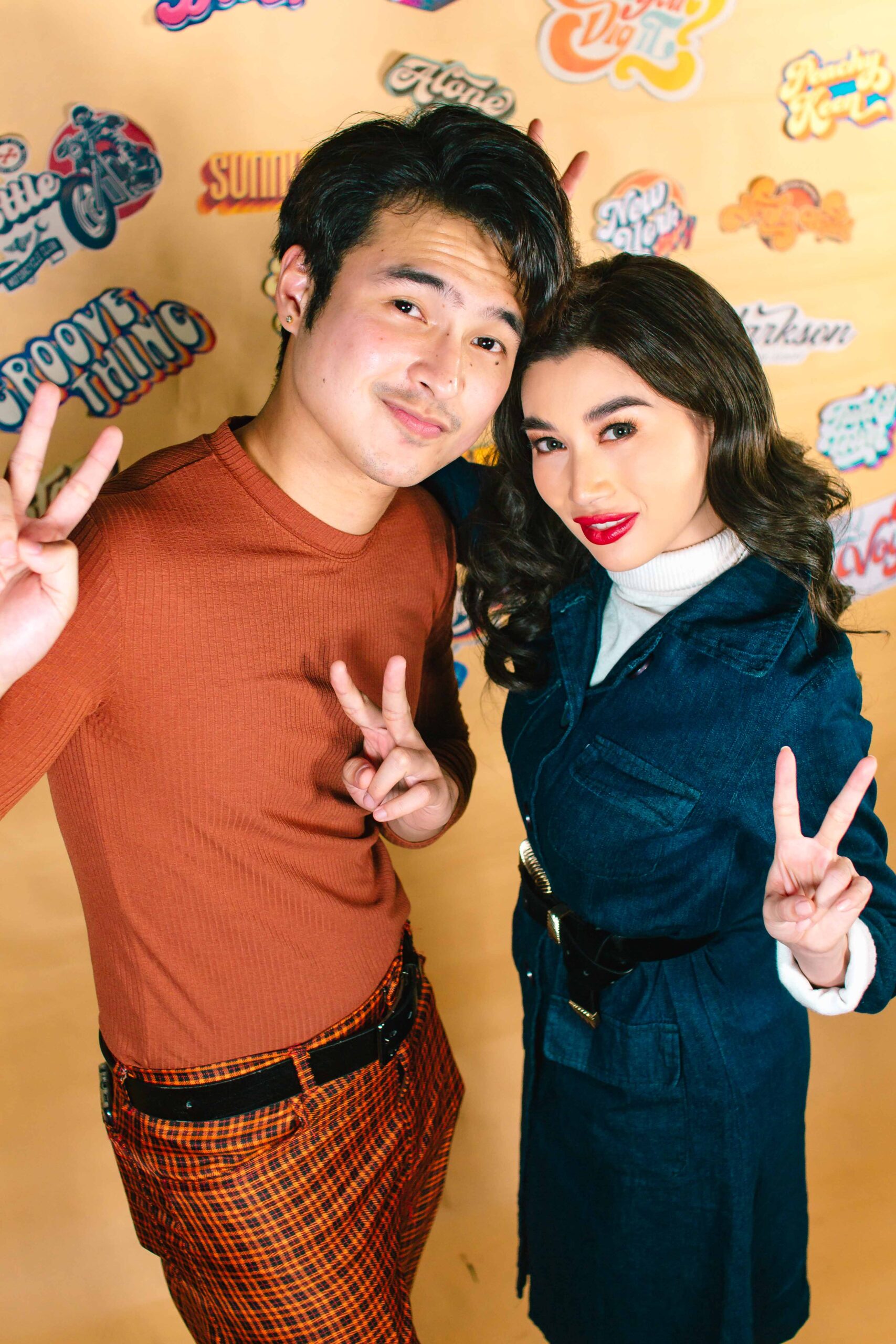 Direction and acting aside, KATIPS is a sure winner with Pipo Cifra, their resident musical director.
A graduate of the UST Conservatory of Music also a perennial, Cifra has worked with ABS-CBN and Repertory Philippines; the CEO of Pipo Cifra Music Arrangement Company and Pipo Cifra Printing and Publishing; and, likewise a recipient of multiple ALIW awards.
What do you get when you put all these talents together in one film?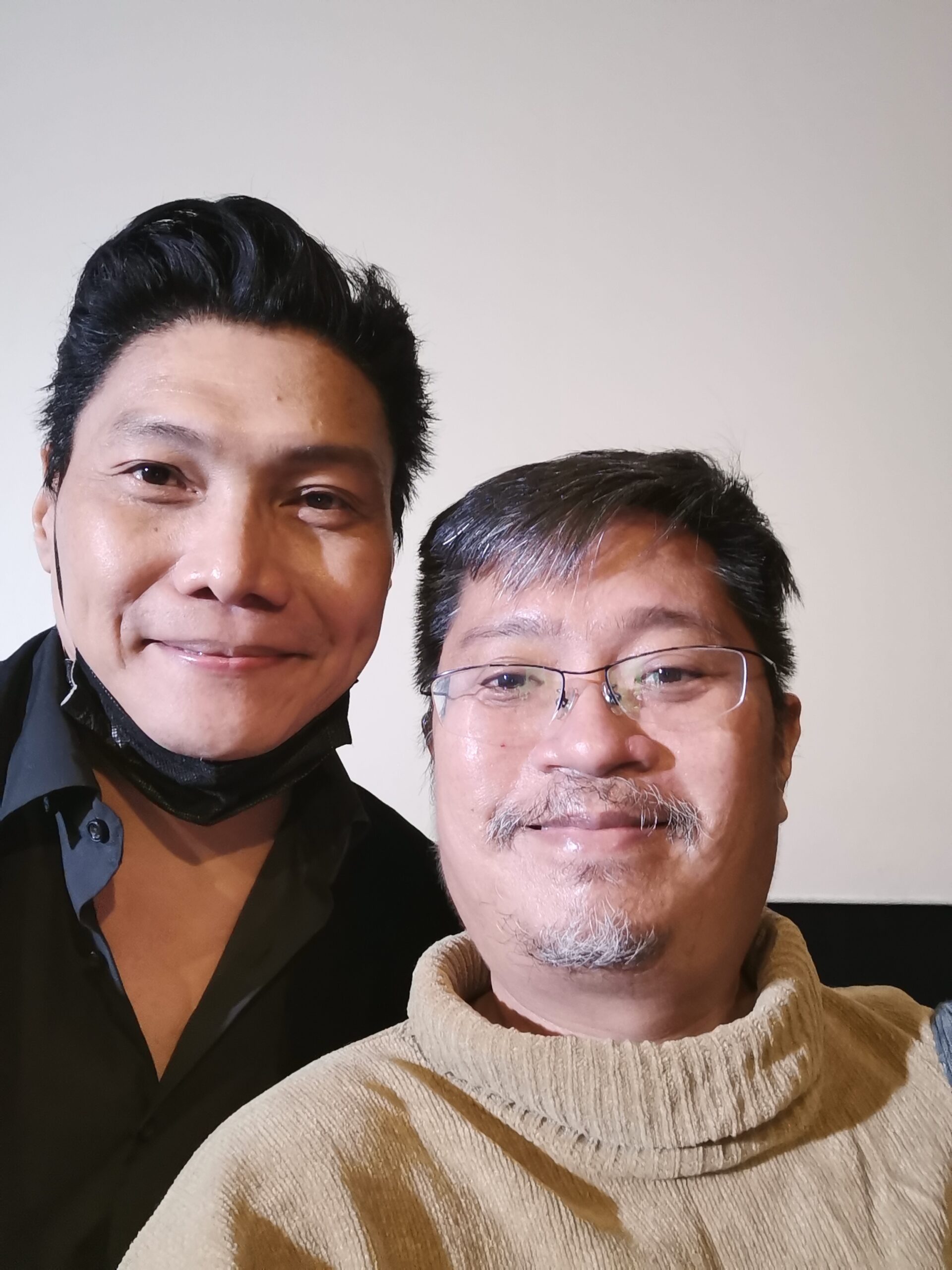 As Tañada himself shared, no less than Ms Boots Anson-Roa, head of the Metro Manila Film Festival screening committee, raved about how excellently made the film is and how relevant it is to the times.
3. KATIPS Is an Important Call to Action
"Nobody has the right to change our history for their own personal agenda," Tañada said.
Indeed, the movie not only opens audiences eyes to the truth experienced by the families of those who were disappeared, lost, and tortured—Tañada's grandfather for one and Doria is willing to attest to all the difficulties during the Martial Law era.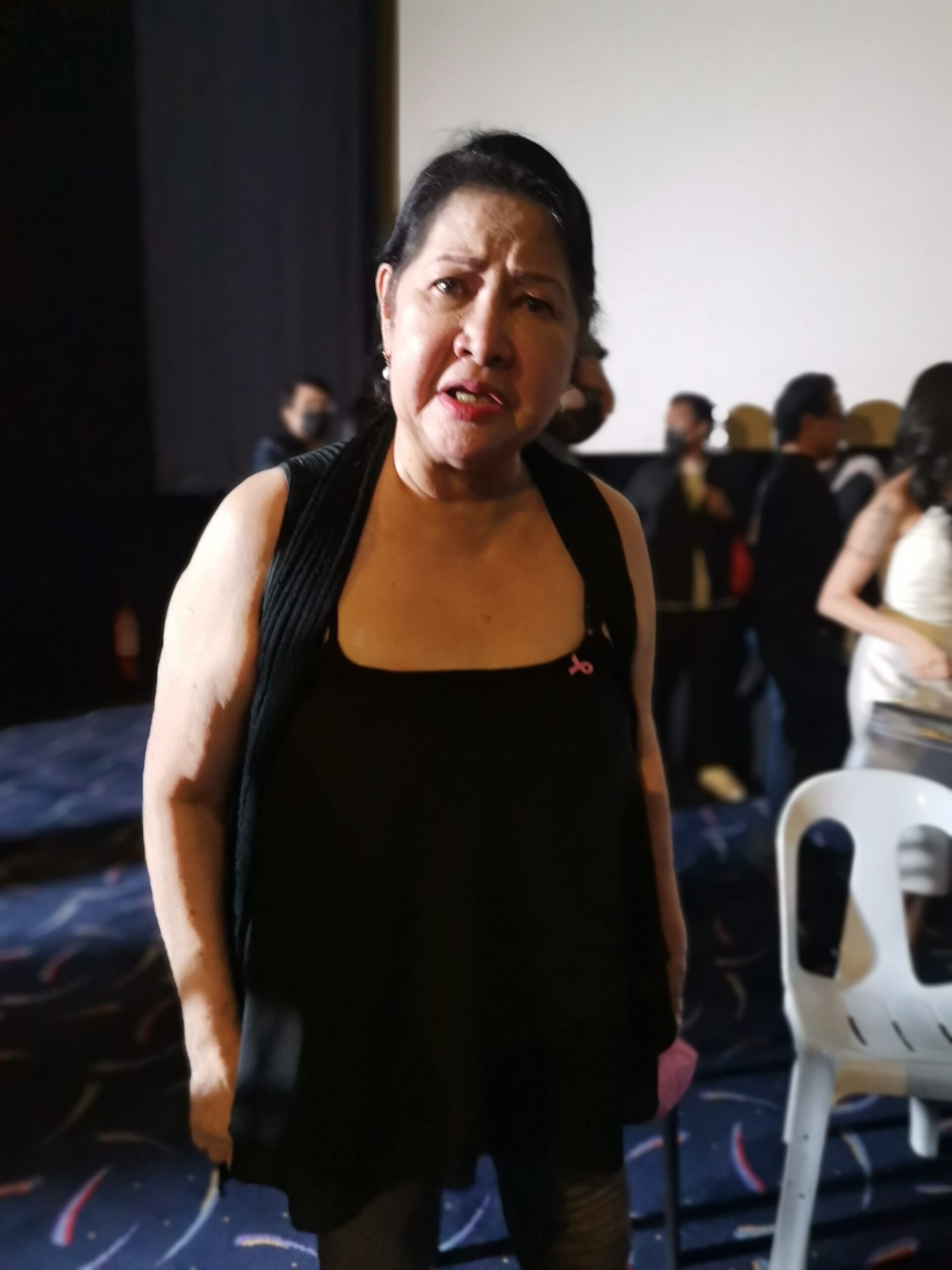 More importantly, KATIPS opens up the possibilities of helping people make better and wiser decisions to never again let history repeat itself.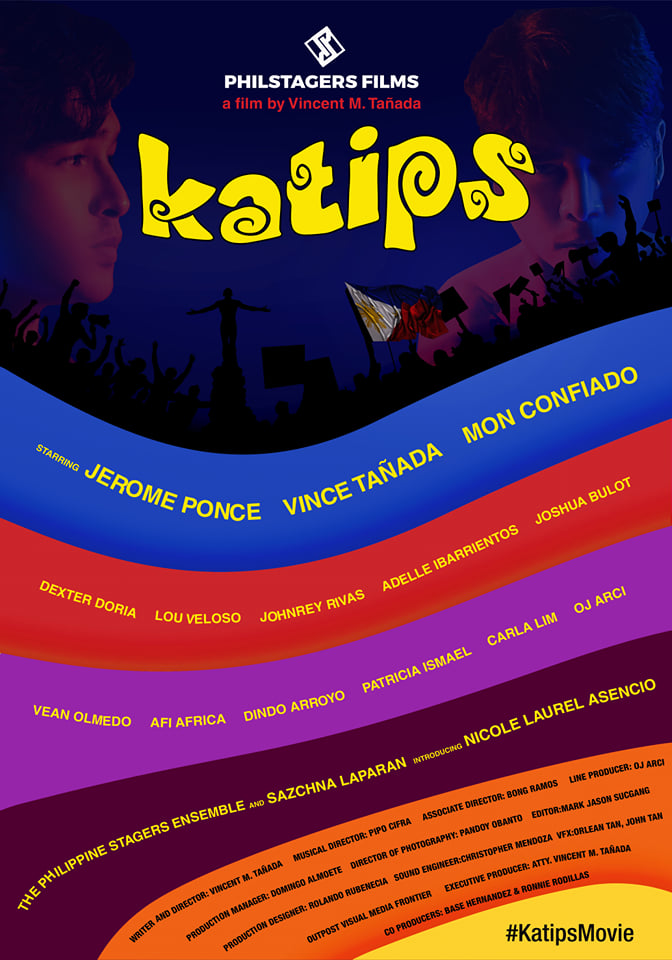 Cast and Crew
GREG : Jerome Ponce
PANYONG : Vince Tañada
LT. SALES : Mon Confiado
ART : Johnrey Rivas
MANG TEMYONG: Lou Veloso
LARA : Nicole Laurel Asensio
ALET : Adelle Ibarrientos
LIRA: Sachzna Laparan
ESTONG : Joshua Bulot
SUSSIE : Vean Olmedo
LALLY : Carla Lim
SR. JOSIE : Patricia Ismael
SR. CLAIRE : Dexter Doria
BEBANG : Afi Africa
KA XANDER : OJ Arci
FR. RAFFY : Ricky Brioso
FIDEL : Liam Tanare
Other Members of the Cast:
Dindo Arroyo, JP Lopez, Bernard Laxa, Nelson Mendoza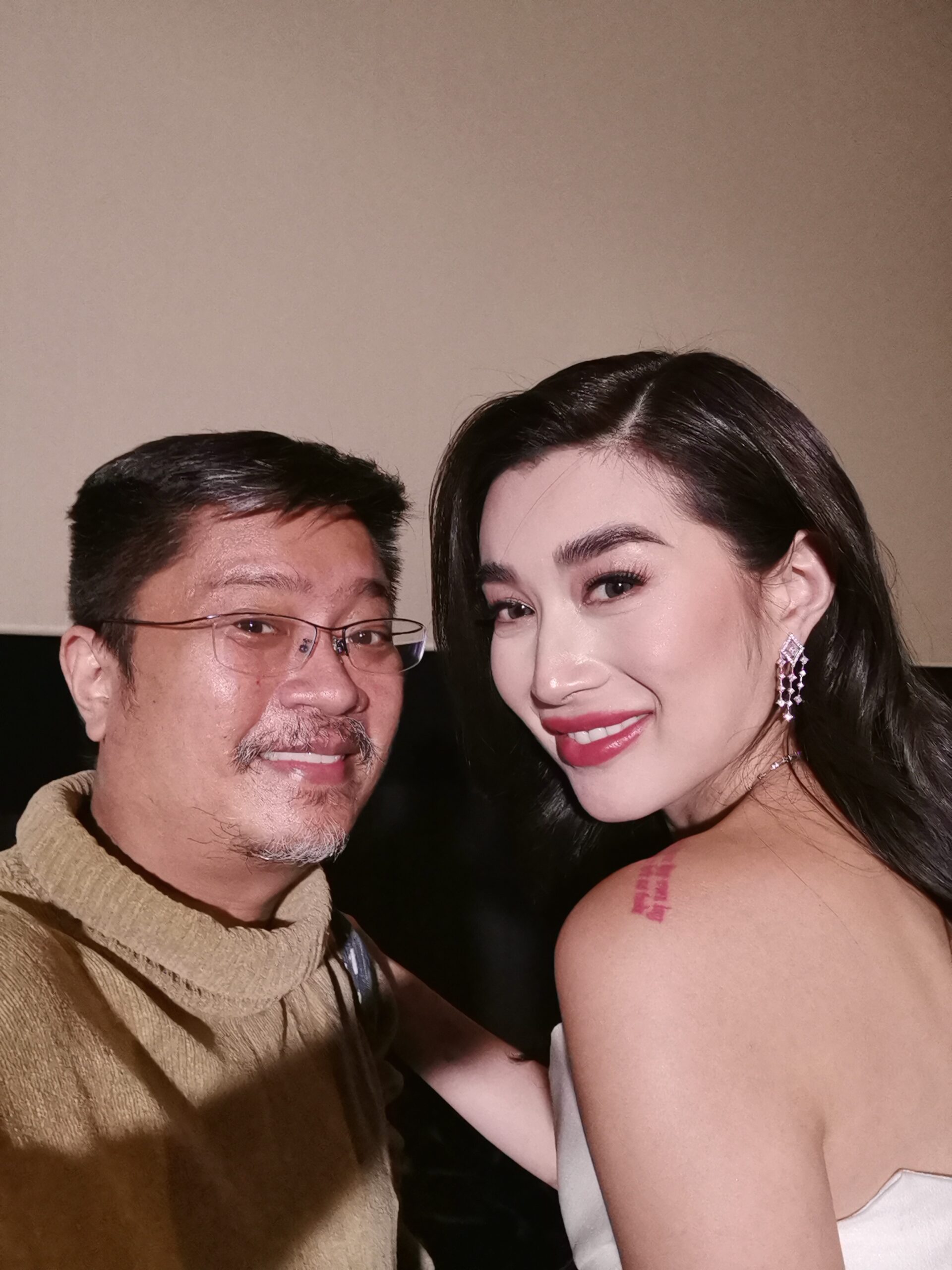 CREW
PRODUCER | DIRECTOR | WRITER: Vincent Tañada
MUSICAL DIRECTOR: Pipo Cifra
ASSOCIATE DIRECTOR: Alejandro "Bong" Ramos
LINE PRODUCER: OJ Arci
PRODUCTION MANAGER: Domingo Almoete
DOP: Manuel "Pandoy" Obanto
PRODUCTION DESIGNER: Roland Rubenecia
EDITOR: Mark Jason Sucgang
CONTINUITY DIRECTOR: | SUBS: Louis Archie Perez
SCRIPT SUPERVISOR: Fidel Redado
WARDROBE: Kris Manubay