SAN ANTONIO, Oct. 09, 2023 (GLOBE NEWSWIRE) — Following a research of the passwordless authentication landscape, Frost & Sullivan has awarded VinCSS the 2023 Asia-Pacific New Product Innovation Award. Based in Ho Chi Minh City, Vietnam, VinCSS stands out as a pioneer in leveraging FIDO2 standards for passwordless authentication, focuses on providing cybersecurity solutions for IT, IoT, and Automotive.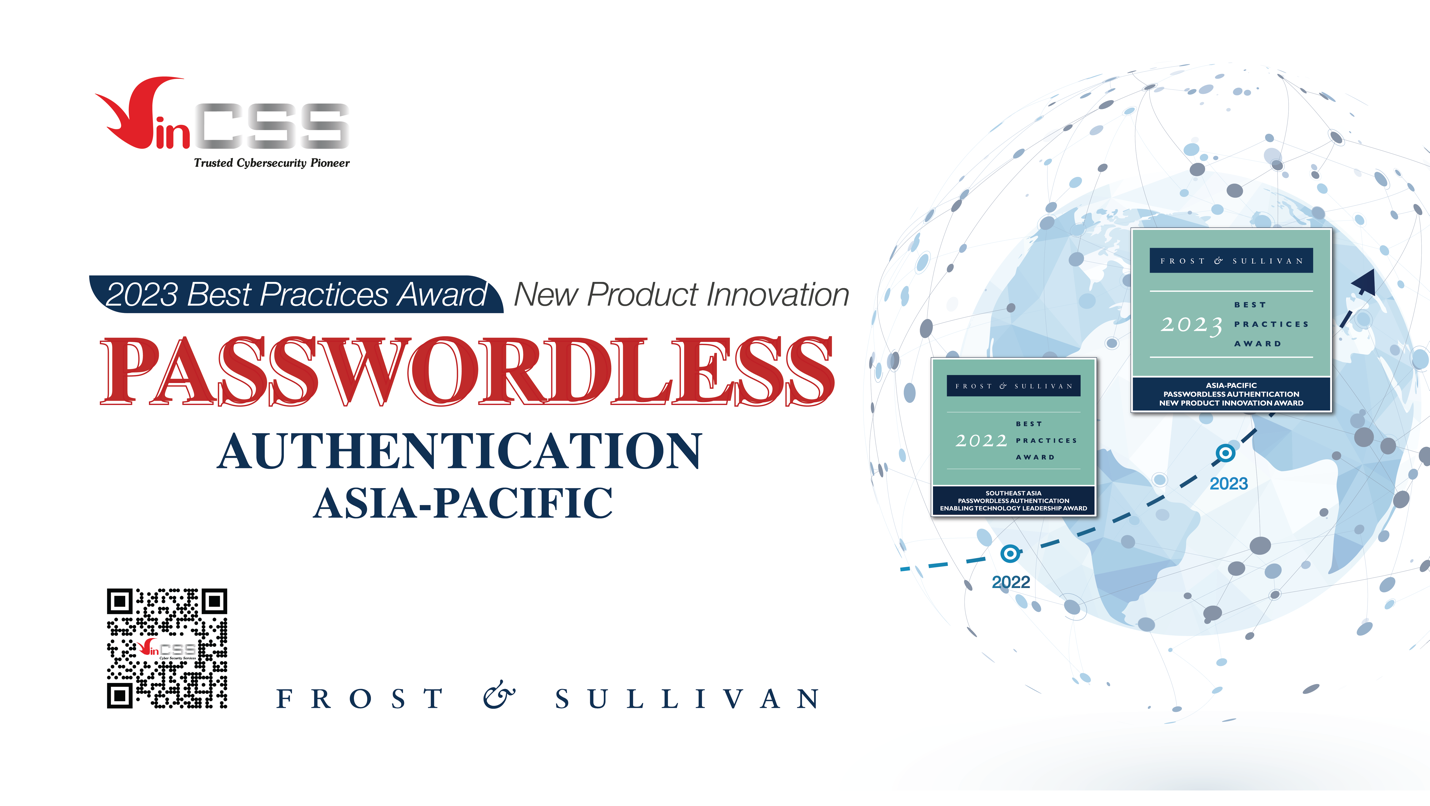 Leading the APAC Region
Since 2018, VinCSS, ​​a subsidiary of Vingroup, has evolved from a startup to a leader in innovative product development and diversification within cybersecurity industry. Specializing in IT security, identity and access management, IoT security, automotive cybersecurity, VinCSS is consistently breaking new ground. This was recently underscored by their receipt of the 2023 Asia-Pacific New Product Innovation Award from Frost & Sullivan, highlighting their innovation, especially in passwordless authentication.
VinCSS offers comprehensive passwordless authentication solutions through its FIDO2 Ecosystem, strengthening cybersecurity and bringing a significant upgrade in authentication. The company helps businesses follow authentication rules while making their operations more efficient.
VinCSS's IoT FDO (FIDO device onboarding) solution seamlessly integrates its products across physical, cyber-physical domains. Using an automated and asymmetric protocol, it securely sets up devices, addressing IoT security needs. Tailored for automated factories, smart cities… it offers scalable authentication solutions for complex digital infrastructures. With full control over its product lineup, VinCSS offers competitive pricing. This strategy solidifies its leading role in passwordless authentication market.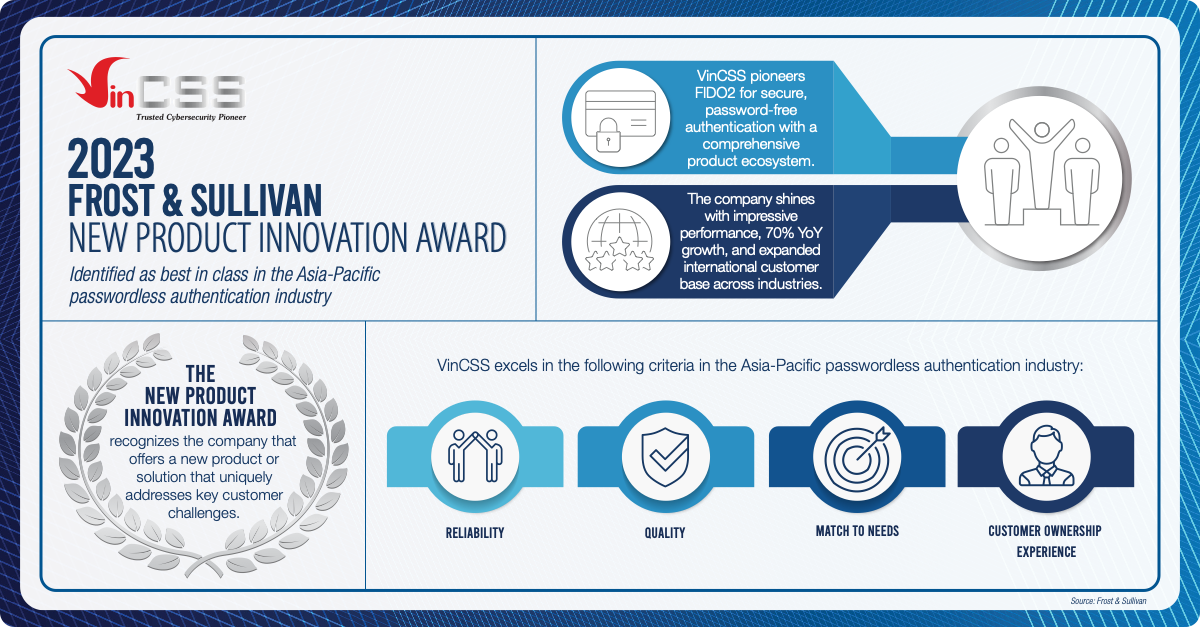 ​​Anh Tien Vu, global cybersecurity industry principal at Frost & Sullivan, observed, "VinCSS sets itself apart from many competitors with a unique and innovative approach that enables customers to deploy its products across different environments, including IT, IoT, and OT, while competitors only focus on addressing identity security challenges for the workforce."
"VinCSS's customer-centricity is evident in its commitment to innovation and evolution, aligning its products with current and future requirements. As a result, the company is increasingly recognized in the industry with an increasing number of domestic, international customers and partners," added Vu.
In a short span since 2022, when VinCSS clinched the Enabling Technology Leadership Award for SEA Passwordless Authentication from Frost & Sullivan, they've catapulted to 2023, now hailed as APAC's leader for New Product Innovation. Simon Trac Do, CEO and Founder of VinCSS, reflected, "Be it 5 years or a decade since our inception, our startup spirit burns brighter than ever. We're continuously evolving, and this accolade is a testament to our dedication. We remain, as always, the industry's trusted partner."
VinCSS's solutions have made significant inroads in both domestic and global markets, consistently receiving accolades. Beyond being a respected name in cybersecurity, VinCSS is emerging as a prime investment opportunity. As it approaches its financial break-even point and launches its Series B funding round, the company presents significant growth prospects.