Photo by MervetheNerve
Visayas, the central part of the Philippine archipelago, is not just home to the well-known island of Boracay. It's also a haven for divers, hikers, and nature lovers. The area is blessed with breathtaking beaches, but it's also filled with mountains and hiking trails. Volcanoes, both active and dormant, dot the landscape.
The central Ilonggo-speaking provinces of the Philippines are a haven for summit lovers. Whether you are a hiker or not, residing near mountains and a mega biodiversity system will give you the quality life with nature that you deserve.
Adventurers and mountaineers looking to hone their skills should consider Visayas' mountain range and hiking trails. Anyhow, if you're new to trail hiking or undaunted by rugged terrain, gather your gear and read on for some info about the best mountains to climb When in Visayas:
1. Watch the sunrise in Binabaje Hills.
It is also called Alicia Panoramic Park, a popular hiking site in Bohol City. It's best to go there around three in the morning when you can watch the sunrise over the town. Hiking up the park's peak takes about an hour- though it is recommended that you go with a guide and come in a group.
A guide through the municipal hall is a good idea if you want to get a permit for hiking in the area. The trails can be steep, muddy, winding, and tricky. A professional guide should accompany even experienced hikers. Hiking here is not recommended for those who are out of shape or don't want to get their hands dirty.
2. Take a snap at the iconic Chocolate Hills.
Visit the well-known tourist spot of Chocolate Hills, imprinted on a 200 peso bill. The prominent nature wonder is located in the copious city of Bohol. During the dry season, its hills mysteriously turn brown; during the wet season, the color shifts into the verdant green.
Chocolate Hills Complex Viewpoint offers a bird's-eye view of these famous hills. It's a perfect spot to glimpse the beauty of Chocolate Hills. Add to your itinerary is the Chocolate Hills Adventure Park, where you can have physical activities like biking-zip, and zipline, which are some of the tourist's favorites.
But most of all, make sure to take that Instagram-worthy selfie with Chocolate Hills as your background!
3. Achieve that goal of having your whole family join a hike.
One of the highly recommended day hikes in the province of Cebu is Osmeña Peak or Pico Osmeña. It is an easy hike that you can even bring your kids along with. The trails are clearly marked, but it is still advisable to have a guide with you for safety. It will take you about 20 – 25 minutes for beginners, while more experienced hikers can reach the top within one hour.
Since it is simple to get to the summit, visit during the week for a more tranquil and peaceful trek as opposed to the weekends when it might get busy. You will be able to see the surrounding rough hills without any fog once you reach the top.
4. Get to climb the extreme height of Kandungaw Peak.
Contrary to the friendly peak of Pico Osmeña, Kadungaw Peak is an extreme test when conquering your fear of heights! Neck-breaking mountain Kandugaw Peak has a sharp edge as you will have to put your courage and sturdiness to the test once you gaze down.
It is not for the faint of heart because there is no safety railing at the top. You can finish the quick hike in a single day. The paths are brief but difficult. Additionally, it includes steps that you can use to go to the pinnacle. In addition, when you return, you can explore caves.
From the word "Dungaw" when translated to English, the phrase means "look down." This is definitely a popular adventure for hikers who are up to some extreme challenge!
5. Meet the Sacred Mt. Kanlaon.
In the middle Visayas, the Negros Islands are home to the tallest and most respected volcano. A stratovolcano at the height of 2,465 meters above sea level, it is intricate and active and tagged "The Giant Footstep of the Warrior God." It is because of the mythology that surrounds it and its otherworldly grandeur that it shields the province from destructive hurricanes. Three hot springs are also located on the slopes of this majestic monument.
Additionally, the volcano's activity only serves to increase the number of summit enthusiasts worldwide. Going in here is dangerous and adventurous; some even think that only the brave and daring should set foot on this sacred volcano. Experienced climbers will need 3 to 4 days to explore this notorious volcano.
6. Say Wow at the peak of Mt. Balinsayaw.
Climbers can now travel through Mt. Balinsayaw on a newly established track. The trail is well-kept, which will make it easier for you to travel across rivers and stroll through other people's backyards. During the climbing journey, you will be surrounded by soaring palm trees and dense vegetation. The difficulty of climbing upward is increased by the roaring wind. When you finally reach the top and have a glimpse of the broad panorama, lush surroundings, and shimmering ocean, it will all have been worth it.
Midnight is the ideal moment to climb this magnificent mountain. Either beginning at 3:30 a.m. – 4:00 a.m. better, just before the oppressive sun rises.
7. Mt. Luho
Visit Mt. Luho to experience the breathtaking aerial perspective of Boracay. You can use an ATV or walk to get to this little viewing deck. Along the walk, you'll come upon a miniature zoo that houses various mammal and avian species. Additionally, ziplining is an option.
To climb mountains is no easy feat, but living in a city with little or no mountains to trek can be a real problem for avid mountaineers.
Good thing that you can now find affordable house and lot for sale near the mountainous terrain of Visayas through Lumina Homes! Some of our communities in Visayas that will give you a closer access to hilly trails are:
Lumina Capiz (Brgy. Malocloc Norte, Ivisan, Capiz)
Some of the mountains that you can enjoy a few minutes from here are Mount Supo, Culasi Peak, and Macabong Hill.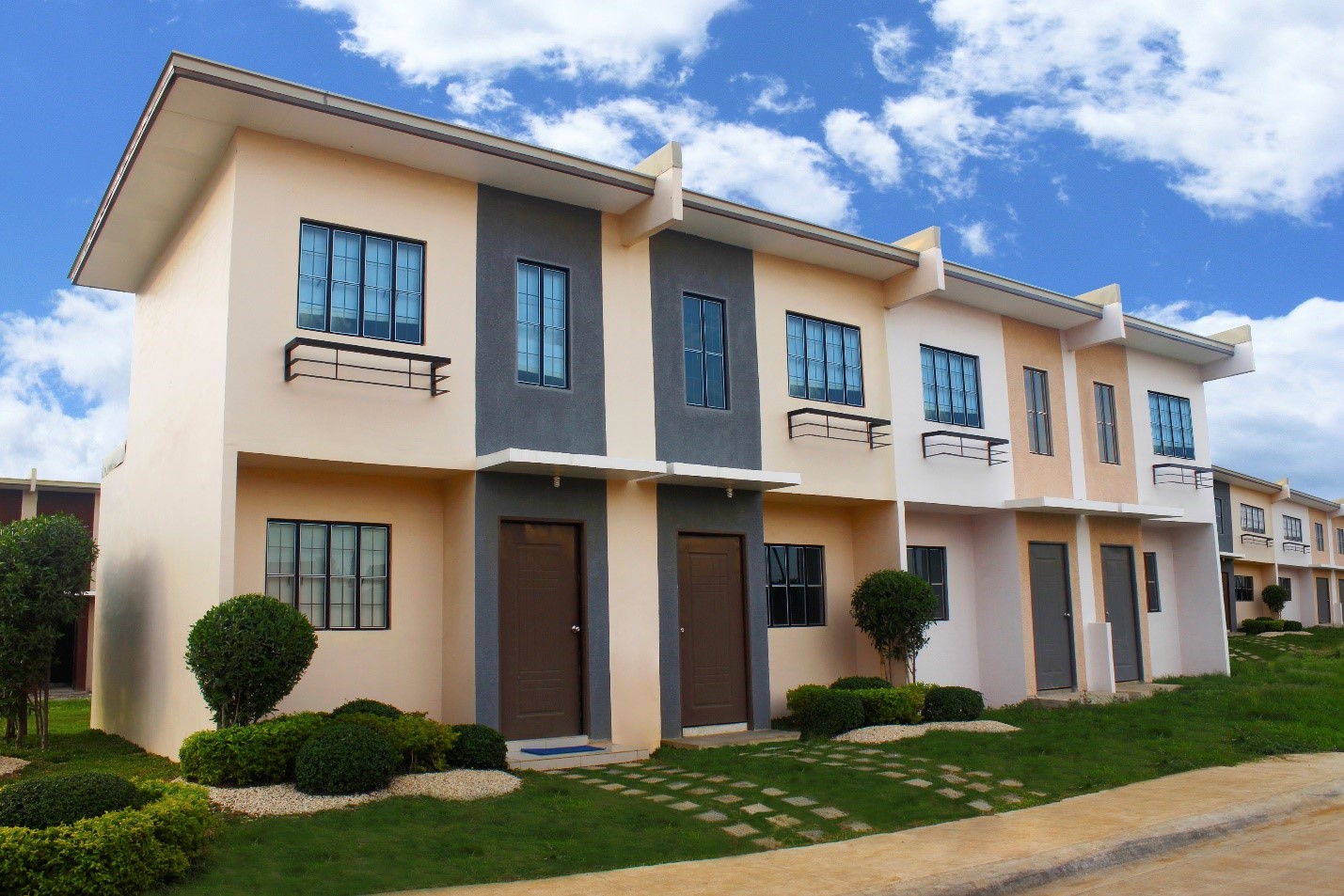 Lumina Carcar (Brgy. Can-asujan, Carcar City, Cebu)
Some of the mountains that you can enjoy a few minutes from here are Mount Capilan, Mount Lanas, and Mount Guindaruhan.
These communities are also located near city centers and commercial establishments that let you enjoy the convenience of preparing for your next hike.
So take that well-deserved break and visit the Visayas during your vacation! Give yourself a reward and an opportunity to have that desired best hiking experience you want to achieve before the year ends. See you there!