Louie Sangalang is one step closer to "The Apprentice: ONE Championship Edition" title and to the US$ 250,000 job offer to be ONE Championship chairman and CEO Chatri Sityodtong's protege and chief of staff.
To get to the finals, Louie and partner Jessica Ramella worked on a boardroom challenge to benefit LOVE, NILS, a non-profit organization that helps children with cancer and their caregivers.
The product was a useful application that answers the emotional needs of the children and puts them and their families in direct touch with donors and volunteers.
Yesterday, June 3, Louie and LOVE, NILS founder Lesli Berggren shared how much their experiences in battling cancer made the project they worked on more meaningful, and why Louie and Jessica's output was most meaningful.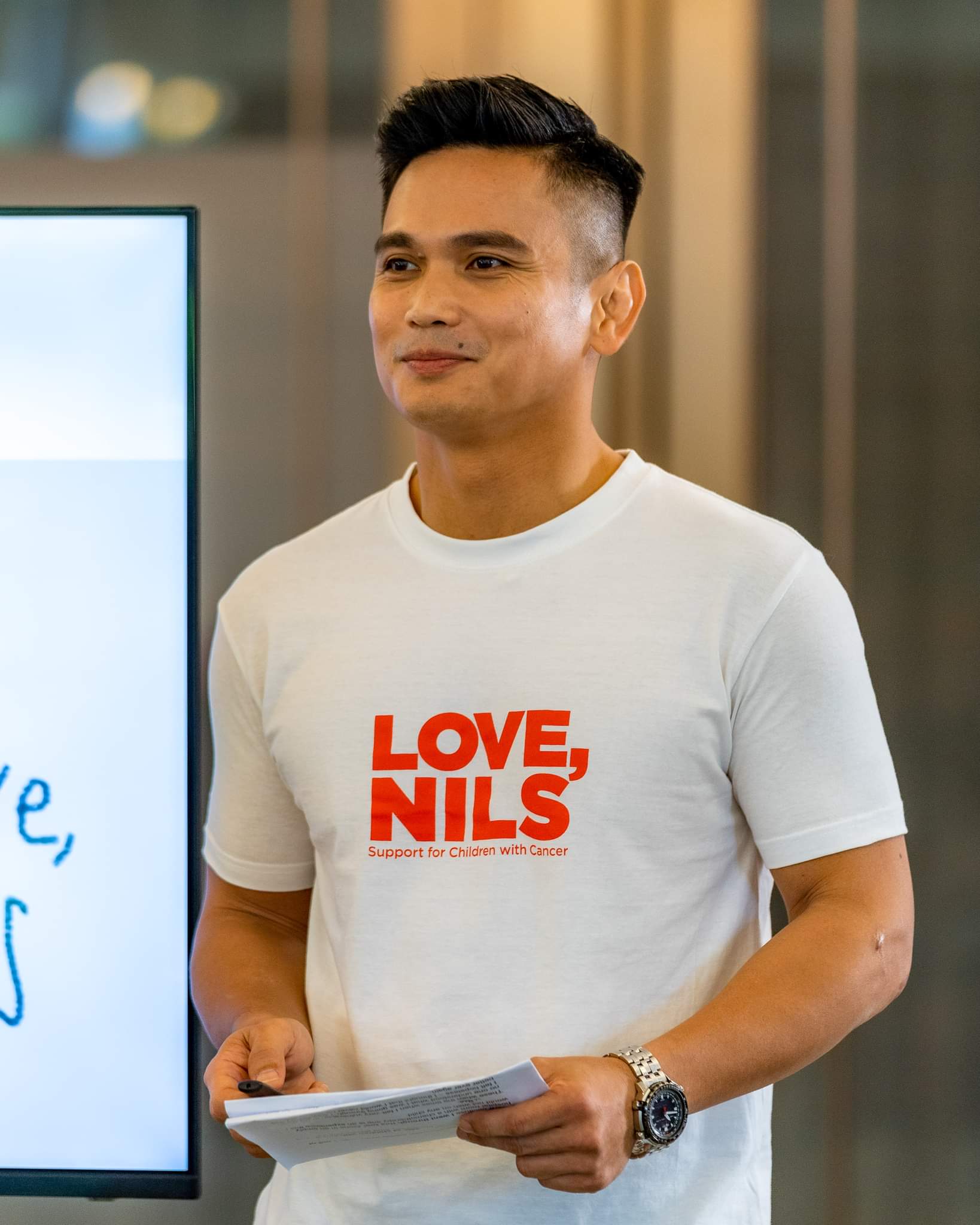 Will Louie Sangalang Be "The One" in "The Apprentice: ONE Championship Edition"? 
Now that Pinoy bet Louie Sangalang is in the finals of The Apprentice: ONE Championship Edition, the question is: Will he be The One?
The 43-year old procurement manager cum MMA champion and survivor of the North Pole Marathon, the Davao Iron Man and The Big C itself is pitted against 31-year old Venezuelan Jessica Ramella, a savvy sales executive and known in The Apprentice circles as Lady MacGyver.
Sangalang and Ramella beat their rivals from the US and Russia in the semis of the hit reality series with a touching, highly useful tech solution that would let kids with cancer and their caregivers connect with one another. It would also link them directly with donors and volunteers, providing them not just an emotional lift but logistical support as well.
The solution that Sangalang and Ramella's team presented in the boardroom challenge was an AI chatbot that bridges the gap between the patients, their donors and other care providers. It was a much-needed gift for LOVE, NILS, a registered charity that provides emotional, social and community support to cancer patients and caregivers founded by Lesli Berggren, who had lost her son Nils to cancer in 2014. Sangalang and Ramella named their bot Claire after Nils' twin sister. The chatbot itself was called Nils' Pals.
On Thursday (June 3), Sangalang and Lesli Berggren faced Philippine media to talk about the impact of the chatbot on LOVE, NILS and Sangalang's performance on The Apprentice.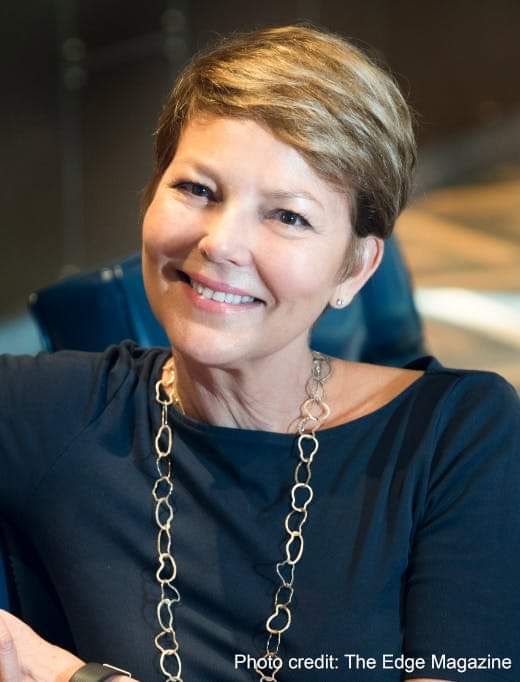 "LOVE, NILS began because my son had cancer," shared LOVE, NILS founder Berggren. "The cancer journey wasn't easy and my son Nils was 12 when he was diagnosed with stage four lymphoma and he was treated in an amazing hospital here in Singapore for a year. There were a lot of complications and need for outside resources to support the emotional side that my son needed, but also for my family and his twin sister Claire. He developed some more complications and received a stem cell transplant that transplanted us to Seattle. Unfortunately, he passed away six months after that and I came back to Singapore to continue to take care of his sister."
LOVE, NILS was put up in honor of Berggren's son to help other patients and families similarly situated. It is now a three-and-a-half year old endeavor with "amazing volunteers" that support nine programs in two hospitals that treat children with cancer from all over Southeast Asia (including the Philippines). "The kids are provided with care coordinators, art sessions, T-shirt masterpieces, and so many things that just bring smiles and some respite to these children," Berggren said.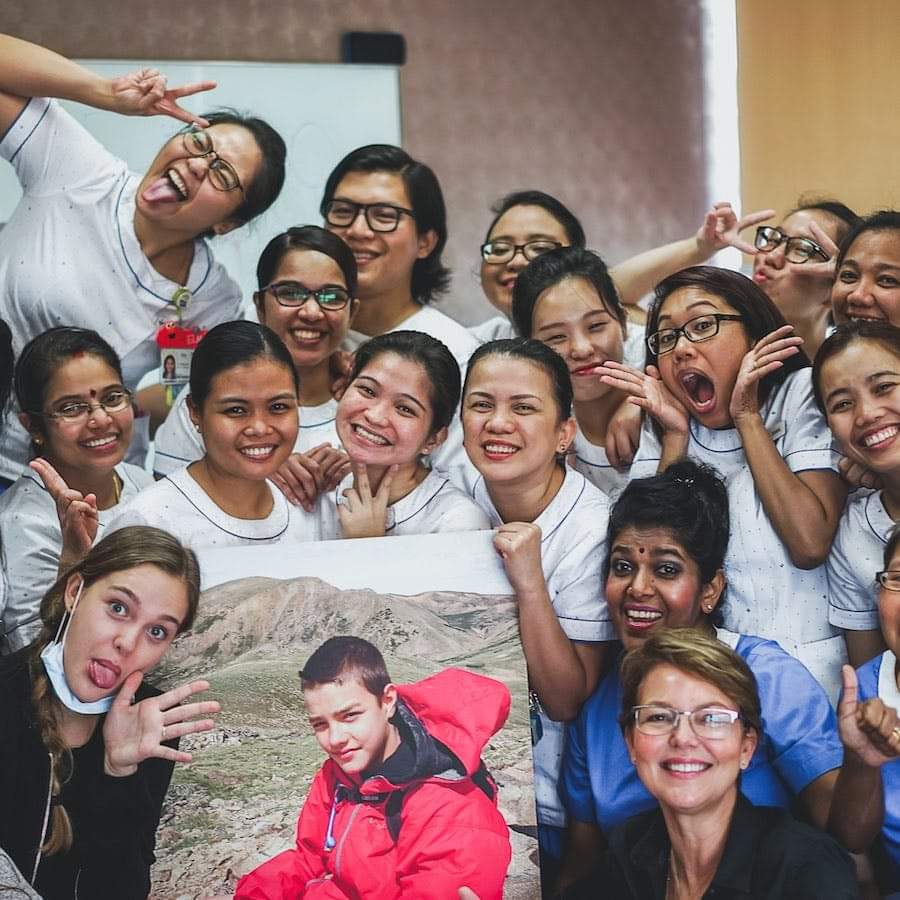 Sangalang said the product he and Ramella worked on is similar to a suicide hotline. But instead of suicide, this one is for cancer. A person may want to know more about the disease, access to treatments and whatnot, and there's someone out there ready to respond, immediately. "It's amazing how technology gets us connected," he added.
For the challenge Sangalang and partner hammered on capturing the emotions of prospective donors and volunteers so they would help LOVE, NILS. ONE Championship chairman and CEO Chatri Sityodtong and fellow judges were impressed and Sangalang and Ramella knocked the challenge out of the ballpark. LOVE, NILS is considering adopting the concept in the future.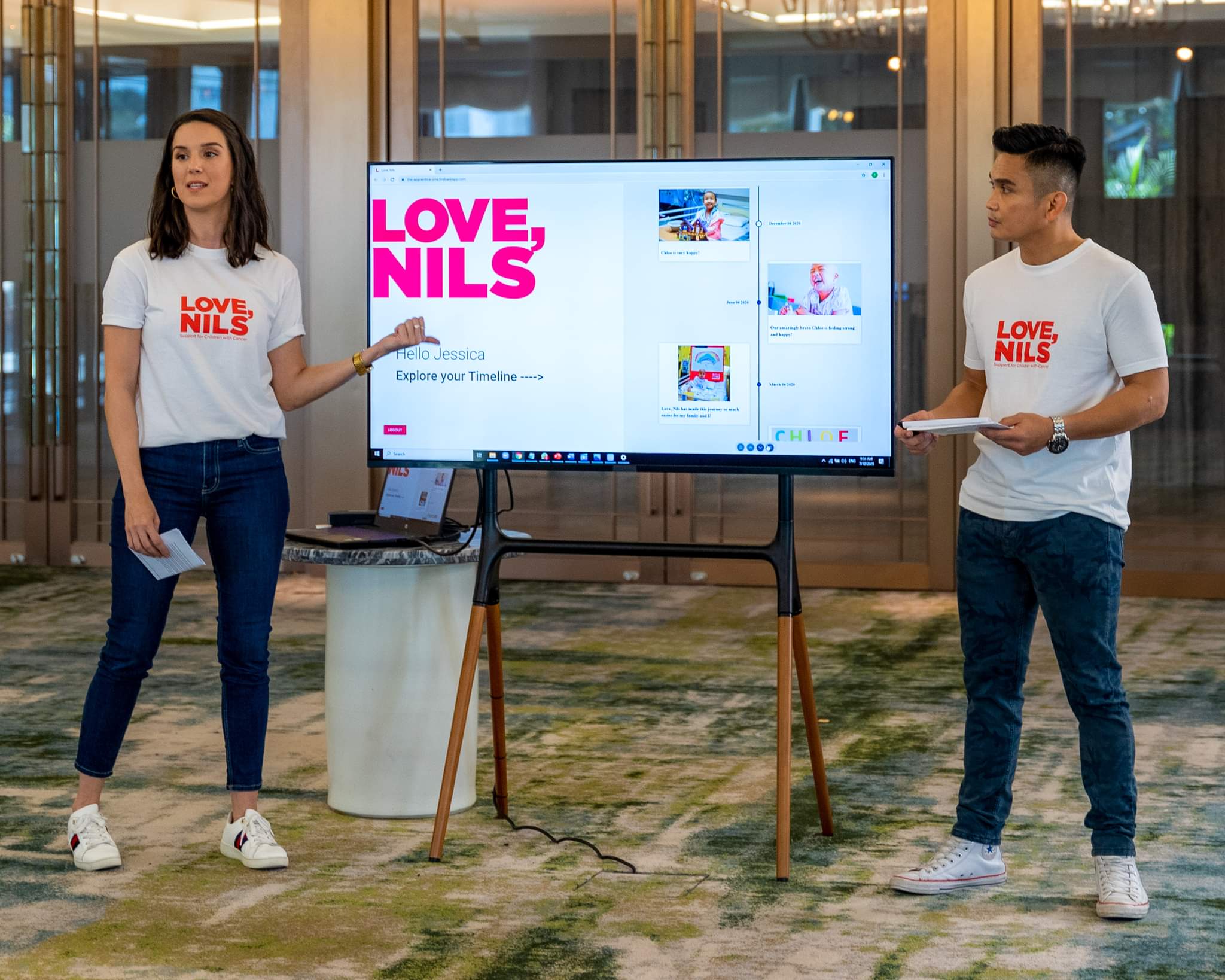 Now, it is Sangalang vs. Ramella for the top spot and the coveted prize of the $250,000 job offer as Sityodtong's protégé and chief of staff at the ONE Championship Global Headquarters in Singapore.
Sangalang said he's willing to lay it all on the line to be considered "the one.
Catch the exciting finale of The Apprentice: ONE Championship Edition on AXN, the show's official Asian broadcast partner at 8:50 p.m. on Thursdays and on One Sports on Mondays at 9 p.m.