The world of real estate has evolved, utilizing technology and the Internet to meet the needs and demands of its clients, wherever they are.
On the cusp of these welcome developments is Lumina Homes, Vista Land's affordable house and lot arm. With their current innovation and programs, it's possible for future and current Lumina homeowners to have a virtual walkthrough of their future home, make reservations or pay online, and many more. 
Check how convenient Lumina homeownership is here:
Accessible website chatbot
In this era of social distancing and prioritizing safety, it is best to do your first line of research about your future home through online.
With Lumina Homes, you can talk with a chatbot or a live agent on their website. The website bot is programmed to answer the frequently asked questions of an aspiring homeowner, but there's still the option to talk to a live Lumina Customer Support should you wish to.
Virtual home tours and village walkthroughs
Perhaps you're living abroad or far from your target Lumina property. If this is the case, you can still catch a glimpse of your future neighborhood and home.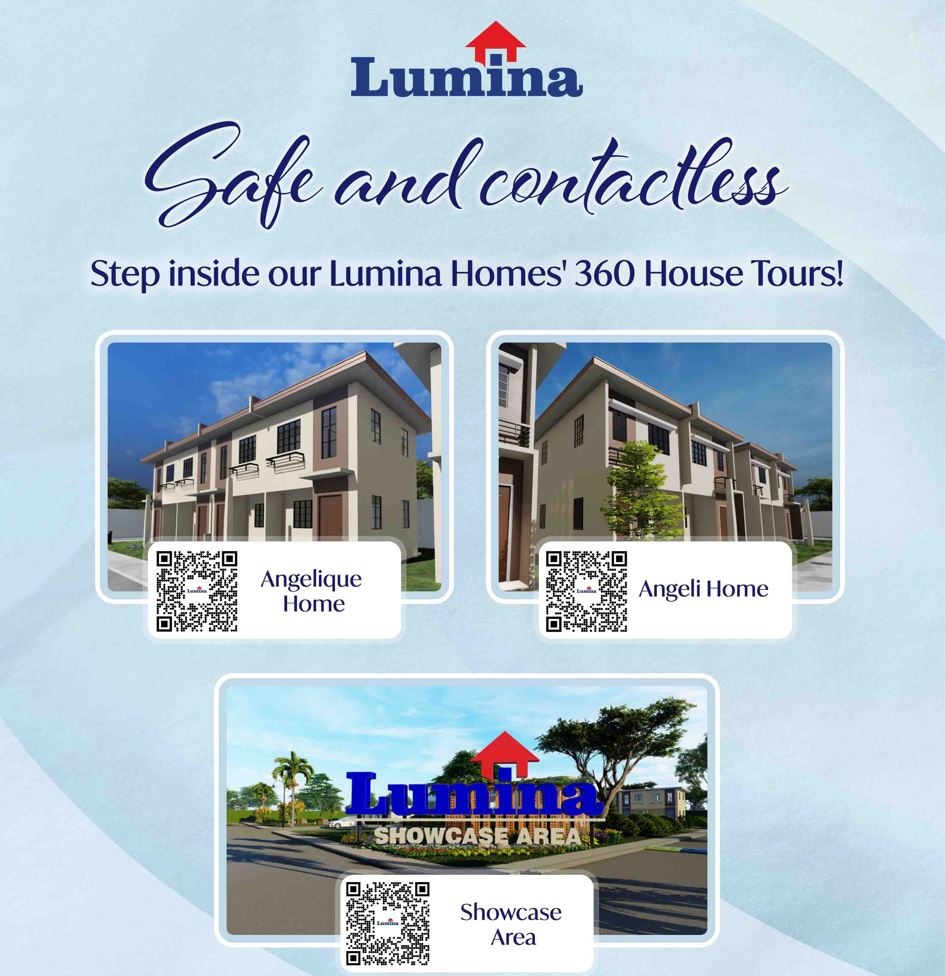 Scan QR codes to view Lumina's virtual 360 tours
Through Lumina's Virtual Home Tours and Walkthroughs, you can view the layout of your home and visualize what it will look like. You can also catch a feel of the neighborhood where you will soon live with just a few swipes and taps.
To view your dream Lumina home, simply visit https://bit.ly/lumina-homes-showcase-area-360. 
Quick Online reservation
Once you've chosen your preferred house and lot, you can easily reserve it online by visiting the "Lumina Homes Online" portal at https://onlinereservation.lumina.com.ph.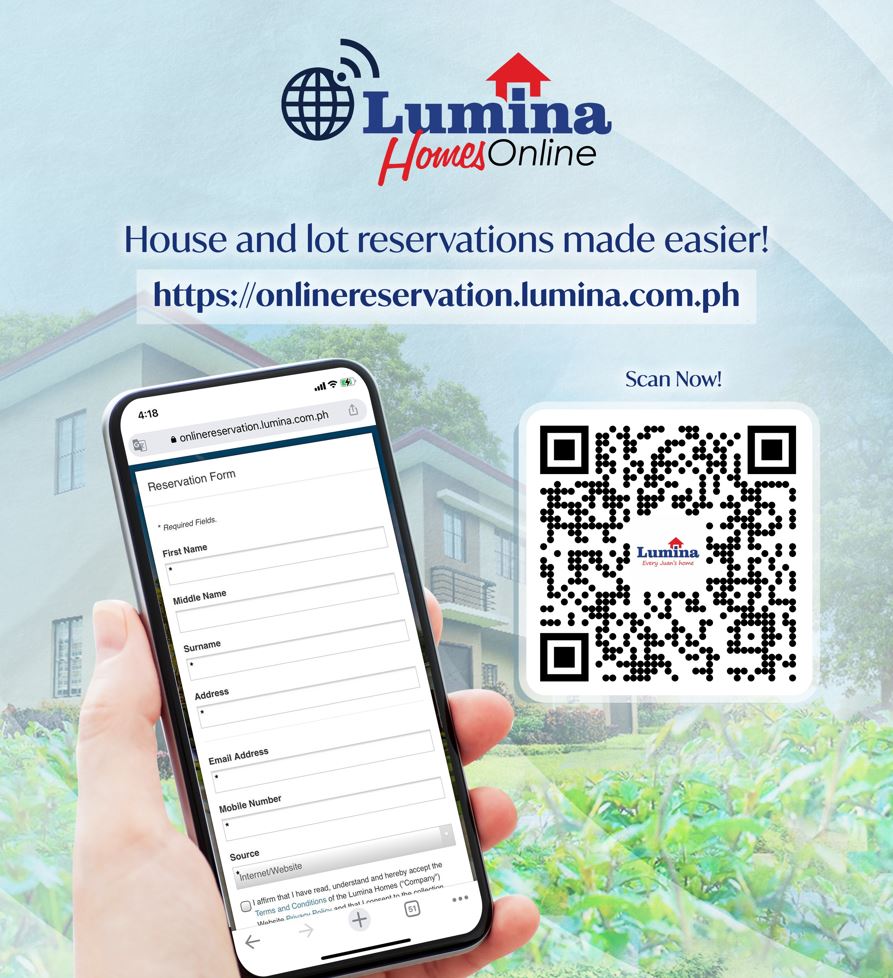 Lumina Homes Online, your one-stop home reservation portal that lets you choose your preferred Lumina unit and reserve through credit card, GCash, and other online payment options.
Here, simply register and choose your preferred Lumina location, house model, and the specific block and lot you want to avail. You will also see steps on how to pay the reservation fee online. 
Once these steps are completed, you can check your email or Lumina online account to check the status of your reservation.
Reliable Online Payment
Whether you're safely staying in your Lumina home, overseas, or elsewhere in the country, you can still pay your home equity and amortization online with Lumina Home's reliable online payment channels. 
If you are utilizing E-wallets, Lumina Homes has partnered with AllEasy (Biller Name: Prima Casa Land & Houses, Inc.) or GCash (Biller Name: Prima Casa) for a safe and secure payment transaction. For online banking, you can also choose from any of Lumina's banking partners such as BDO, AUB, PNB, Security Bank, and Unionbank (Biller Name: Prima Casa Land & Houses, Inc.).
Explore more online services from Lumina Homes and experience convenient homeownership right at your fingertips! Visit https://eservices.lumina.com.ph.