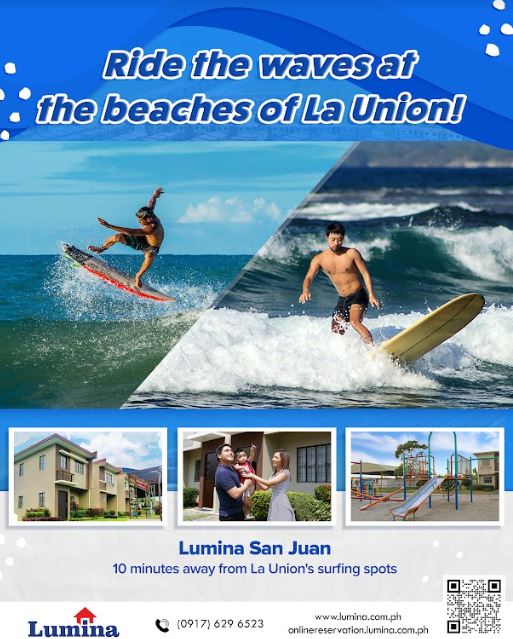 Without a doubt, the pandemic has brought about so many changes in our lifestyle and has given us a new perspective in life. It has made us realize the importance of tranquility and peace while also preparing for whatever wave might come our way. Reasons why many millennials are now considering living outside the Metro and starting their lifetime investment of owning a house. 
Thanks to technology and the rise of hybrid/work from home setup today, living your best life away from the chaotic city is not a far-fetch dream anymore. And to bridge the gap even closer, Lumina Homes offers affordable housing in the surfing capital of the north–San Juan, La Union. 
So, skip the long rides. You need not drive or catch a 4-hour bus ride just to satisfy your surf cravings. In Lumina San Juan, your wave is only 15 minutes away.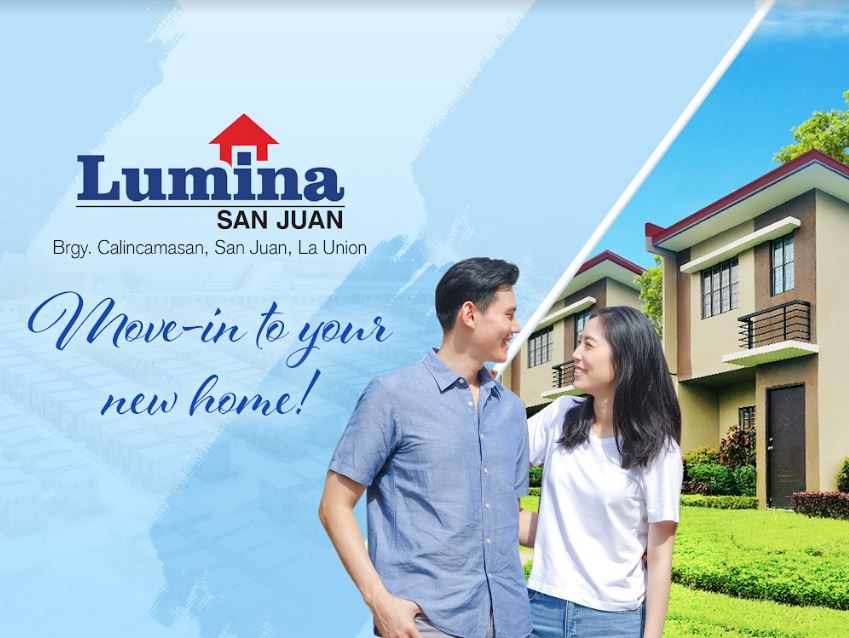 More about Lumina San Juan
Launched on July 31, 2017, Lumina San Juan is an 8-hectare community that is complete with amenities such as basketball court, mini garden, playground, gazebo, and a multi-purpose hall. This project offers a variety of house models for future homeowners to choose from—Angeli Townhouse, Angeli Duplex, Angeli Single Firewall, Armina Duplex, and Armina Single Firewall. 
Angeli Townhouse is a 42 square meter home on a regular 36 square meter lot. It is a two-storey housing that has a provision for three bedrooms, one toilet & bath, a living area, dining and kitchen, one carport, and service area. With only Php 7,000 you can already reserve an Angeli Townhouse unit for you and your family who loves to surf. 
Angeli Duplex and Angeli Single Firewall have the same features as Angeli Townhouse and are all two-storey houses. However, Angeli Duplex and Firewall are 42 square meter houses on a regular 54 square meter lot. But if you are looking for a complete package with 3-bedrooms, Armina Single Firewall or Duplex is the right home for you and your family!
Aside from these affordable prices, Lumina San Juan also boasts of its strategic location. Not only is it accessible to the beach, it is also just a few minutes away from commercial areas in San Juan and in San Fernando, La Union. Like every other Lumina Home Projects, local government offices, schools, market place, malls, hospitals and clinics, places of worship, major roads, highways, and transport terminals are also nearby. 
True to its core, Lumina Homes offers affordable yet quality housing that the Filipino community can be proud of. 
"Lumina Homes has grown from a low-cost housing brand to one that provides a middle-income Filipino family's ultimate dream home," says Engr. Joemi Tan, Division Head of Lumina Homes North and East Luzon. 
Find your dream home at www.lumina.com.ph.