Greenfield Development unlocks residential opportunities by addressing market demand
Despite the significant impact brought about by the pandemic on the residential market around the world, the Philippines has been able to enjoy economic growth with the continued rise of the middle-class population and the sustained remittances coming from overseas Filipino workers (OFWs). Due to this, many Filipinos are afforded the capability to purchase and invest in properties, leading to a consistent demand for residential developments.
According to Colliers (2021), the increased vaccination rate in the Philippines along with the upsurge of consumer and business confidence also resulted in a boost in the real estate sector, projecting a rebound in 2022. Furthermore, it is forecasted that 9,700 residential units will be developed in 2022 which accounts for an 18% increase from 8,200 units in 2021.
As one of the major developers of mixed-use properties in the Philippines, Greenfield Development Corporation (GDC) has already mastered the way of condo living, building prominent residential homes to address the increasing demand for residential properties.
One of its most sought-after developments is Zadia by Equus Property Venture Inc, a wholly-owned subsidiary of GDC, which recently topped off its second tower in Greenfield City to meet the growing demand for modern green spaces and nature-inspired living in Sta. Rosa City, Laguna. The success of Zadia's first tower is expected to set the same impressive pace for Tower 2 as it continues to dramatically redefine condo living in the country.
"Greenspired" Condo Living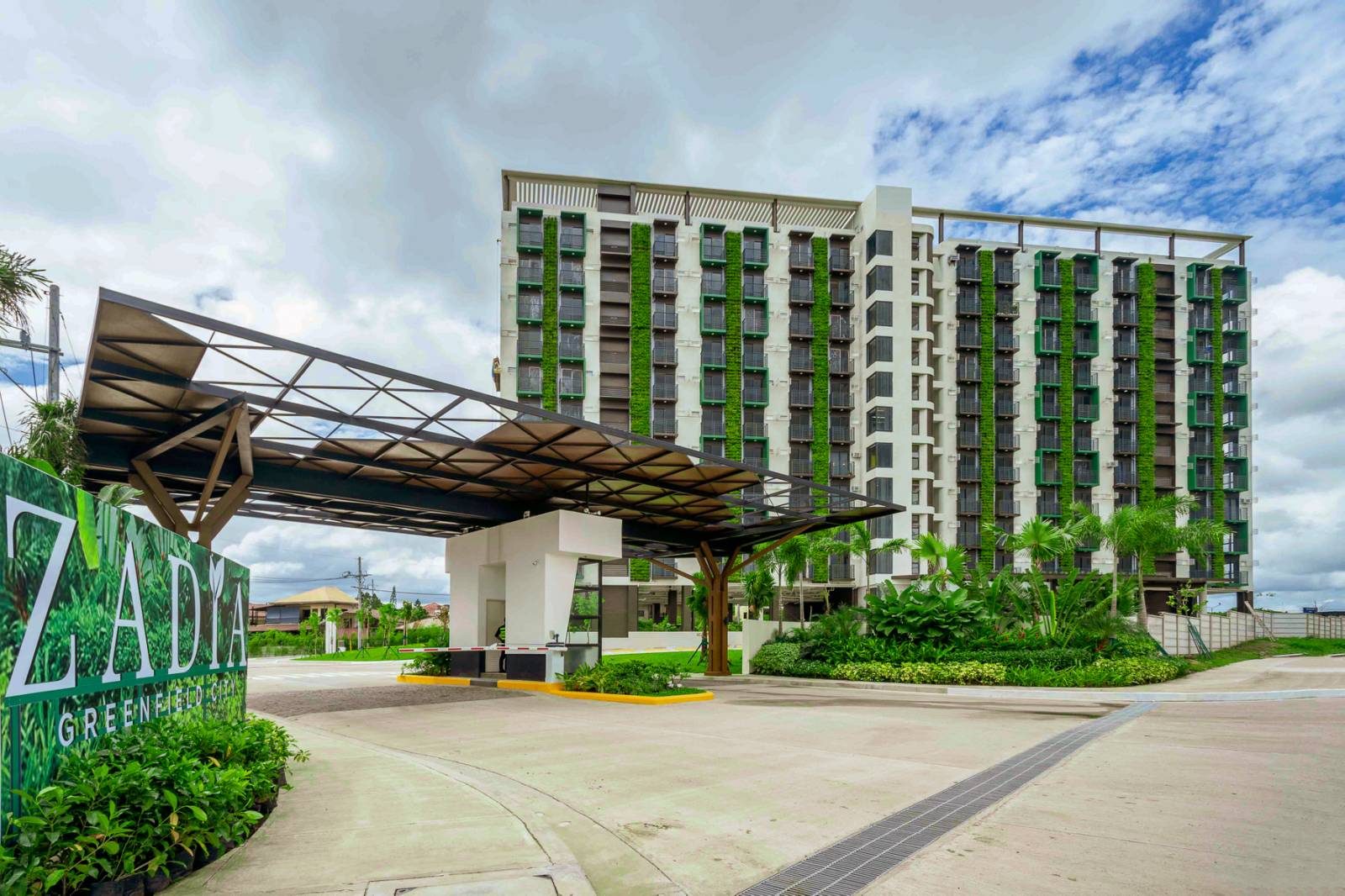 Greenfield Development Corporation's Zadia, a "greenspired" home within the heart of Greenfield City
Zadia is a five-tower residential complex filled with lush foliage and verdant sights, giving modern city life the refreshing benefits of nature. The 3.6-hectare mid-rise condominium complex is adorned with vertical greeneries called Green Walls and modern amenities including a centralized clubhouse, a community pool, and spacious multipurpose courts.
"We remain committed to our philosophy of creating a "greenspiration" idea of condo living behind Zadia along with our other properties. We want to provide a home where residents can enjoy an abundance of green open spaces and the intricate beauty of nature to facilitate wellness and relaxation so they can live and thrive in an inspiring, sprawling sanctuary," Atty. Duane Alexander Xavier Santos, Executive Vice President & General Manager of Greenfield Development Corp., said.
Since Tower 1's completion last year, Zadia has experienced fast uptakes of its units developed within the heart of Greenfield City, the province's budding growth center. Its success in the property market is proven by the development's resounding sales performance as units in its second tower had already been sold out during its pre-selling phase, highlighting GDC's capability to promote sustainable living that supports the urbanization and progress of Sta. Rosa City.
Atty. Santos added that the completion of the Cavite-Laguna Expressway (CALAX), makes traveling to and from Greenfield City to Metro Manila faster and comfortable travel for Zadia residents via the Greenfield City exit, with travel time from South Luzon Expressway to CALAX reduced from 90 to 45 minutes. With the opening of the CALAX Subsection 5 from Silang East Interchange to Sta. Rosa-Tagaytay, residents are also afforded the opportunity to travel to Tagaytay and other areas of leisure with ease and less traffic congestion.
Sustainable Second Home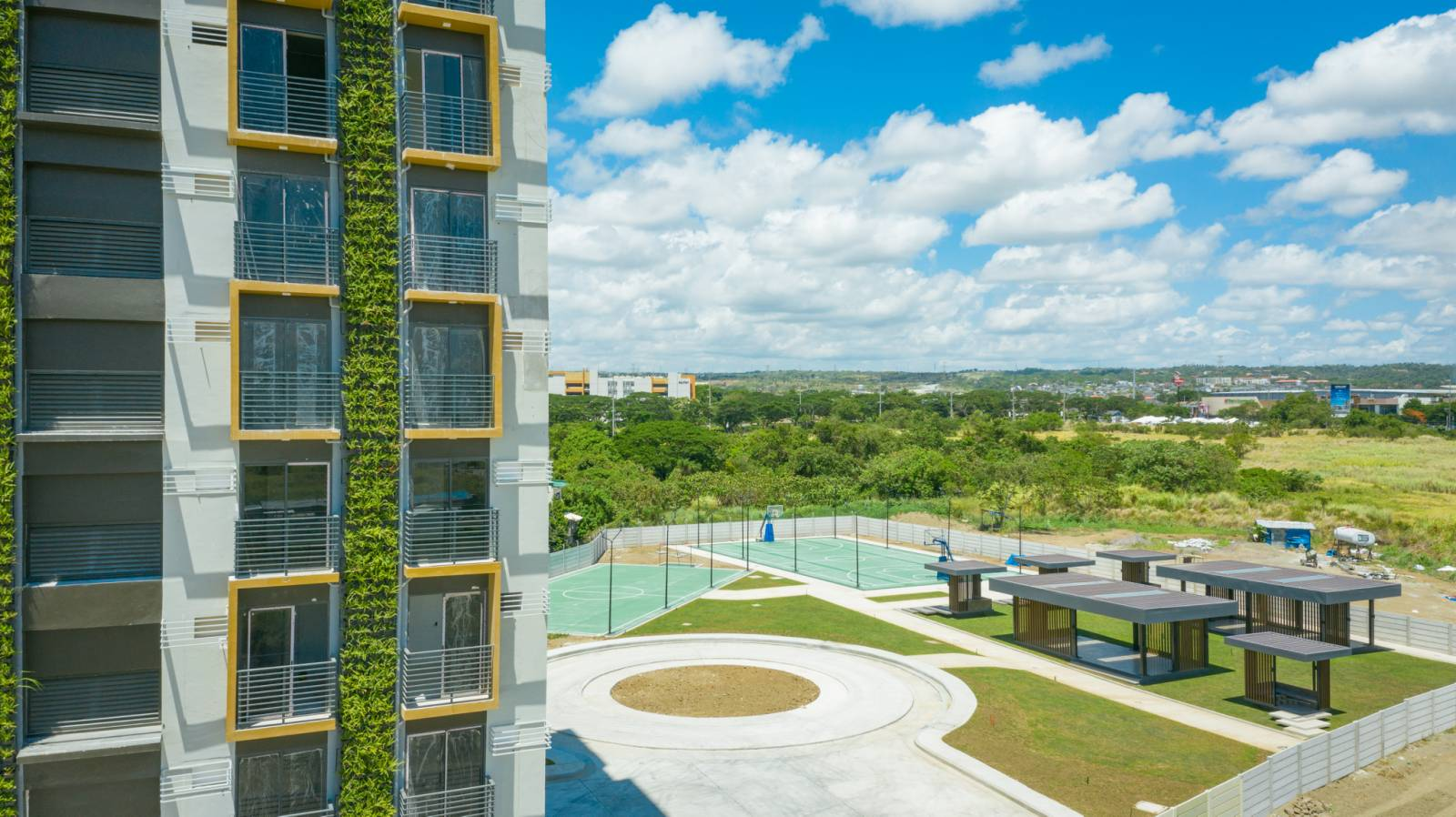 Prospective buyers of Zadia usually buy its units to serve as their second home with the intention of making it their "halfway home". With Zadia's location, high-class amenities, and efficiently-designed units, home seekers also consider their purchased unit as a potential investment.
Moreover, Zadia continues to stand strong in sales from its launch due to its "greenspiration" idea. In the Philippines, the topic of sustainability is not new but the demand increases as it is driven by the market needs and behavior that focus on health and safety.
In a recent survey by the local edition of Santos Knight Frank's Global Buyer Survey, 41% of Filipinos looking for second homes are keen on properties with "greener" or energy-efficient features. It also showed that these buyers consider second homes not just an investment but also as private destinations and accessible vacation homes.
For Greenfield Development Corp., building lasting, future-proof, mixed-use communities has always been at the core of their business even before sustainability has entered the mainstream. Since its inception, the property developer has followed its mantra of "Building for Generations," creating structurally sound homes for the residents with positive regard for the environment it is surrounded by. Subsequently, this has become the main reason why Zadia remains a valuable choice for a second home.
"In the past 2 years, the demand for condominiums was reduced while land and houses increased. This was probably due to people feeling cramped in a typical city condo.  Surprisingly, Zadia sales were not as affected and we see this as a case where our buyers see the value of the generous open spaces being offered by Zadia," said Atty. Santos.
Continued Market Leadership
With the resurgence of the Philippine economy this year, the continued success of Zadia and other properties under GDC will help the country to rebound and steer the economic momentum in Metro Manila amidst the new normal.
"As real estate becomes a more secure investment in the country, we expect that more people are eyeing to invest in condominiums due to convenience and potential price appreciation. We at Greenfield Development Corporation (GDC) will continue building and providing homes that will serve as a welcoming haven for its residents and up the standards of condo living. These are all fundamental blocks to boost our economic disposition," Atty. Santos said.
To date, Zadia's Tower 2 is still under the pre-selling phase, with only a few units available for potential home buyers and investors. With its doors opening soon, future owners can look forward to experiencing a life of wellness defined by ease, convenience, and comfort.
Greenfield Development Corporation (GDC) is one of the country's largest property ownership and landholding companies. With more than a 50-year legacy of land stewardship and city building, GDC has been at the helm of successful property development projects such as the Twin Oaks Place, Pramana Residential Park, Solen Residence, and Sta. Rosa Business Park.